2D Cafe In Tokyo
There is a new 2D Cafe in Tokyo located in the Shin Okubo neighbourhood. This comes hot on the heels of the first 2D cafe in Seoul. The cafes are not affiliated with one another.
Considering how Tokyo, Japan is a popular tourist destination for Singaporeans, you can check it out if you already have a trip planned to Tokyo during the December holidays. 
Interior design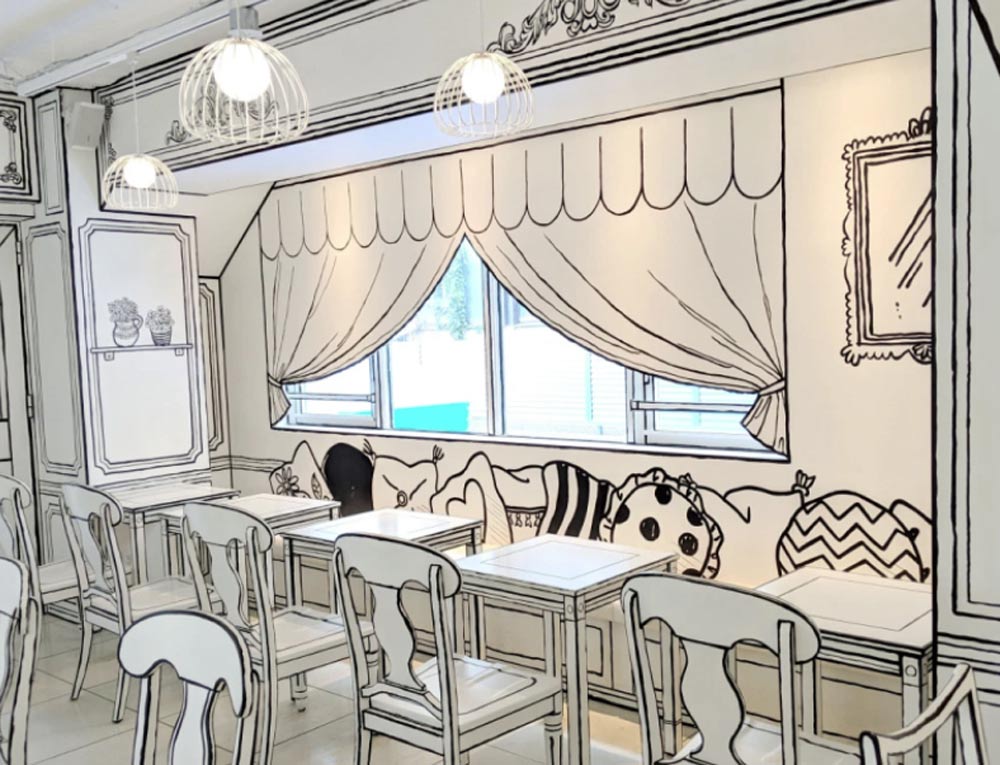 Source
Just as you would expect, the cafe is decorated in the style of a 2D drawing from floor to ceiling. There are 'curtains' cut out in the shape of drawn curtains, cute!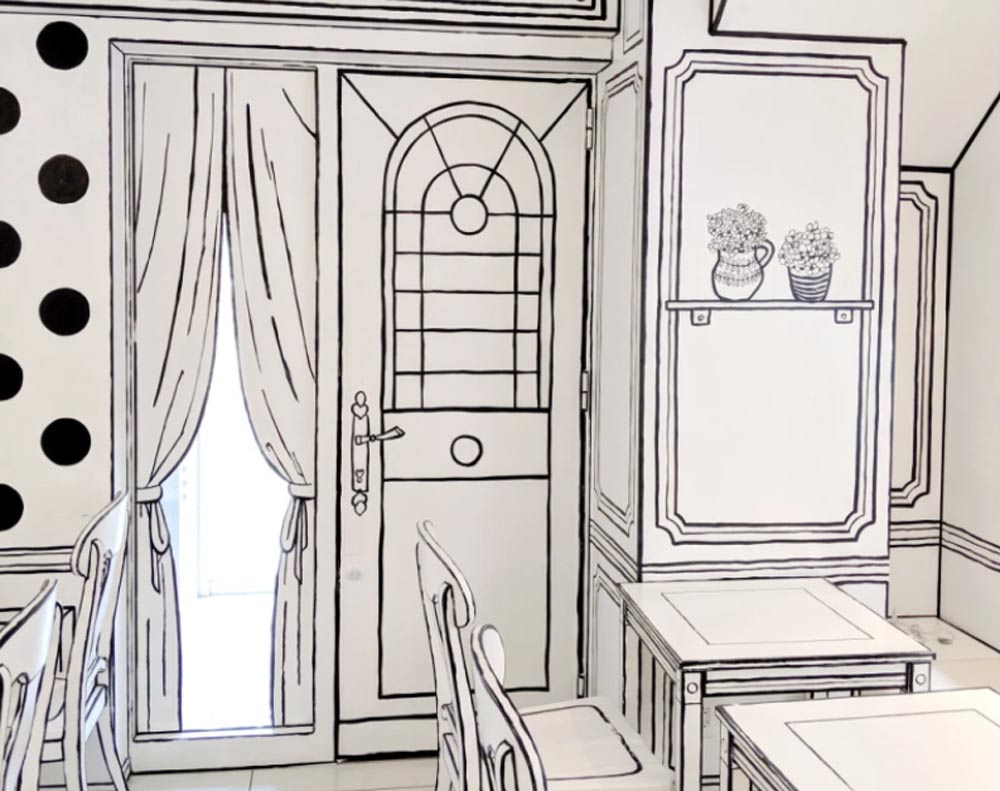 Source
The walls are decked out in fake decorations like a drawn plant, and picture frames with nothing in them.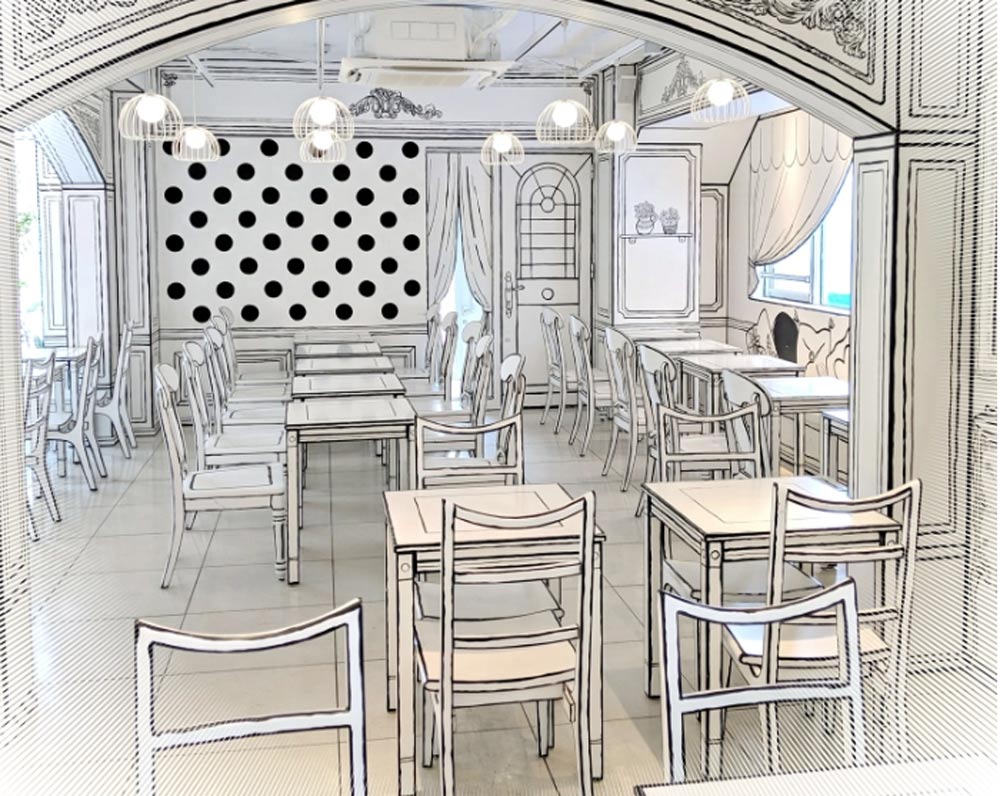 Source
This makes the entire place absolutely Instagrammable. It is hard not to get a good shot there. 
Also read:
First MUJI Hotel In Japan Will Give You The Complete MUJI Aesthetic Experience
Tapioca drinks
As there is a current tapioca (aka "bubble tea" to Singaporeans) craze in Japan, the menu has a range of tapioca-based drinks.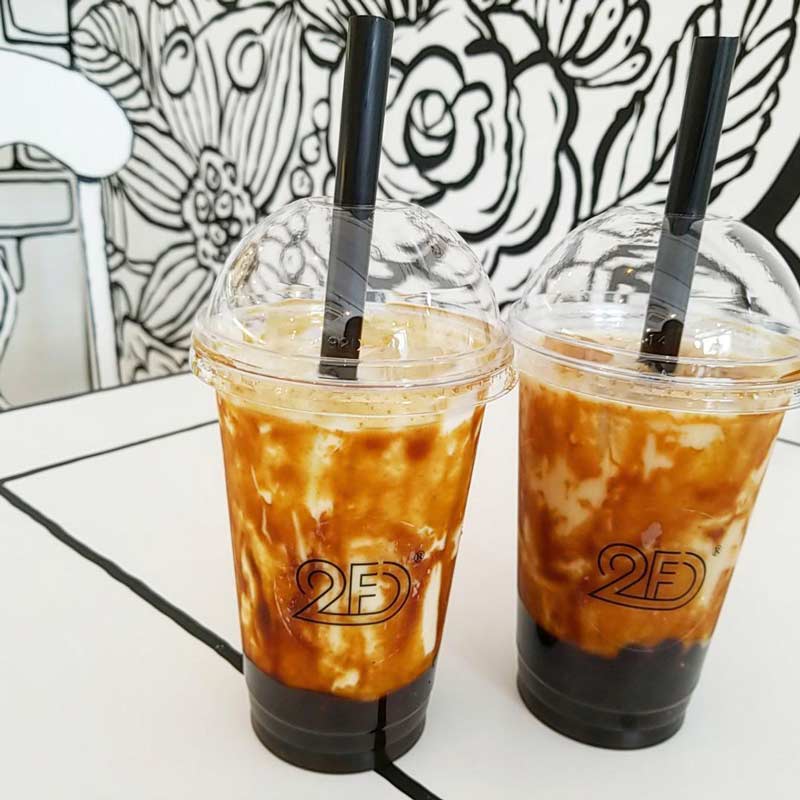 Source
I believe it's signature should be its 2D Black Sugar Assam Milk Tea With Tapioca Pearls because it bears the term '2D' in its name. 
There is also a regular assam milk tea, matcha black sugar milk and jasmine green tea, all with tapioca pearls. All the tapioca-based drinks retail for 650yen (~$8.50).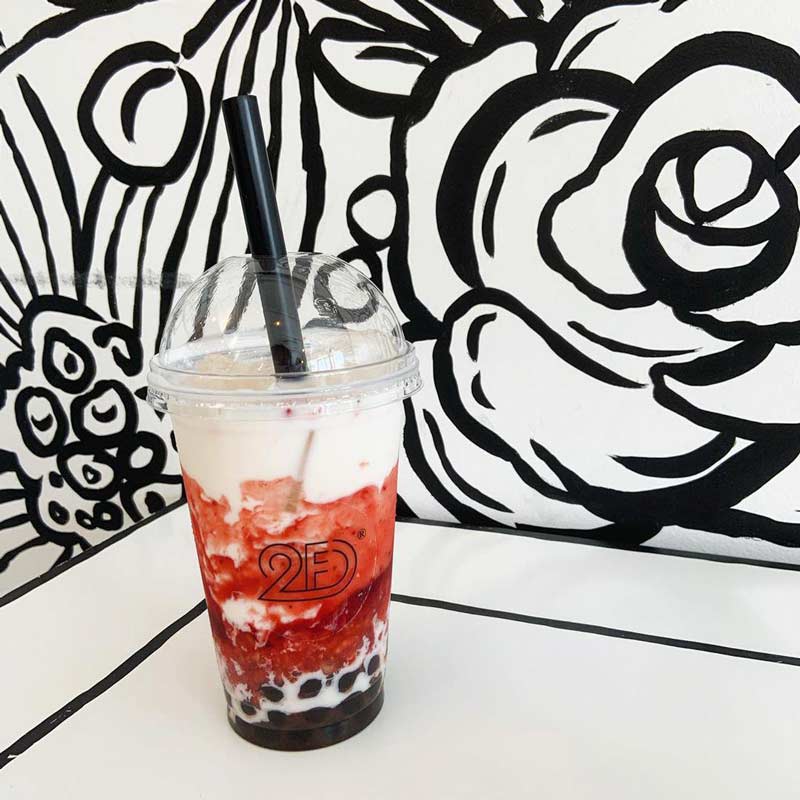 Source
If you prefer non-caffeinated drinks but still want the chewy texture of tapioca pearls, there are some non-caffeinated options. Try the black sugar milk, strawberry milk, mango milk or peach milk.
Japanese ice kacang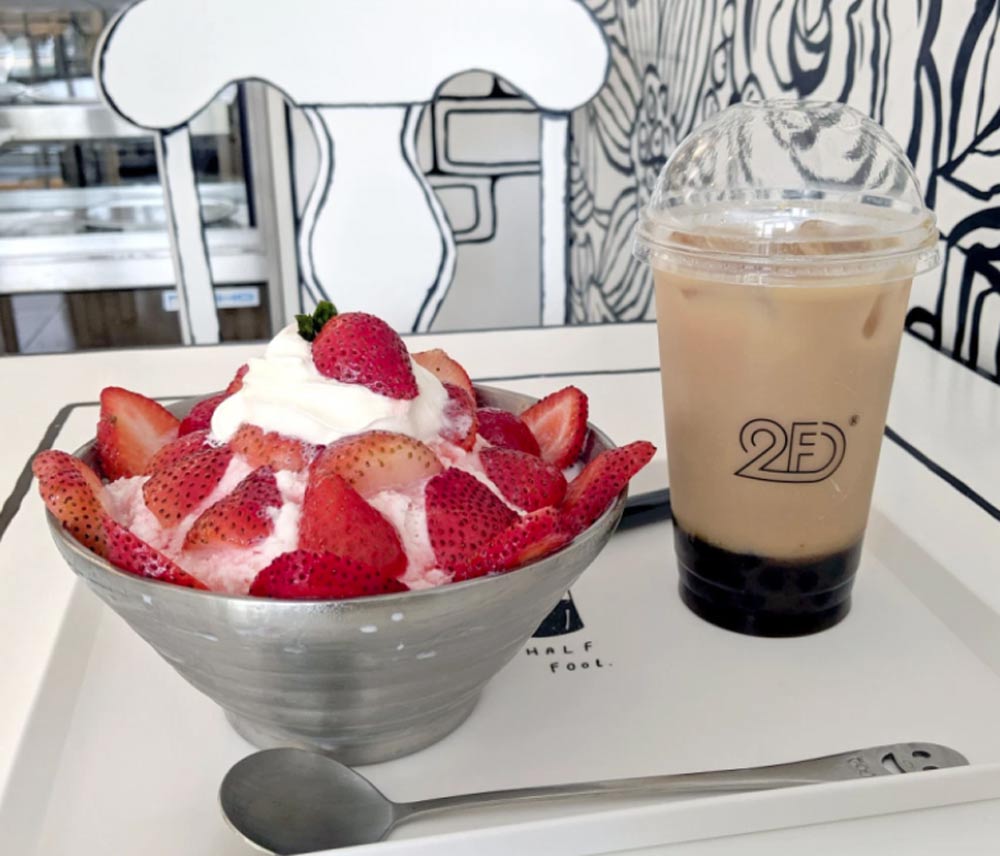 Source
Besides its drinks, the place specialises in kakigōri, Japan's version of ice kacang. It is essentially shaved ice with condensed milk and colourful flavourings.
Each bowl will set you back 1,250yen (~S$16.40). It is available in strawberry, mango, banana, pineapple, blueberry and peach flavours.
Coffee and tea drinks
If you are on a budget and are just there for the 'gram, its regular coffee and tea drinks sans tapioca are the cheapest items on the menu.
An americano, and the assam, apple, darjeeling and jasmine teas cost 500yen (~S$6.60) each. 
2D Cafe In Tokyo With Tapioca Drinks Is The Perfect Instagram Spot
The 2D cafe in Tokyo is open daily from 11am to 11pm. 
Below are its English and Japanese address, in case you need to ask for directions:
1-7-5 Hyakunincho, Shinjuku-ku 1F Building 2D cafe
東京都新宿区百人町1-7-5 座ビル 1階
Also read:
My 3D2N Sydney Itinerary Under $500 For Basic People Who Love Insta-worthy Cafes And Thrift Shopping
Cover image: Source