7-Eleven Disney Electronics 
Disney has carried most of us through our childhoods, which is why we get hit with a wave of nostalgia when new cartoon-themed products emerge. As such, filling our homes with Disney homeware aids in keeping a smidge of the youthful magic within us. 
With 7-Eleven Taiwan now carrying infoDesk's Disney-themed electronics, we can bring even more of the enchantment into our adulthood. The themed collection includes a Stitch bubble bath shaped speaker, Toy Story's Aliens in the form of a lamp and even character printed portable charges so you can power up your phone stylishly. 
Stitch Speaker

Everyone enjoys a nice warm bubble bath, and apparently, Stitch does too. This tub-shaped figure is actually a Bluetooth speaker that can light up when turned on. This means you can play some tunes and have yourself a Disney karaoke session while you wind down with a calming shower.
The brightness of the LED lights can be adjusted to your preference and the speaker itself has heavy bass and stable tonal features. 
You know what they say about better acoustics and sound quality in the toilet, so with its portable size, you can stash the speaker on any ledge in your bathroom and blast your favourite tunes. 
The speaker is priced at 1680 TWD (~$S81.49). 
Toy Story Alien Lamp

UFO sightings are slim to none in Singapore, but now you can have one in view every night with this Toy Story Alien Lamp. The lamp features 1 of the Little Green Men in a blue-coloured flying saucer and can be charged easily via a USB port located on the bottom of the stand.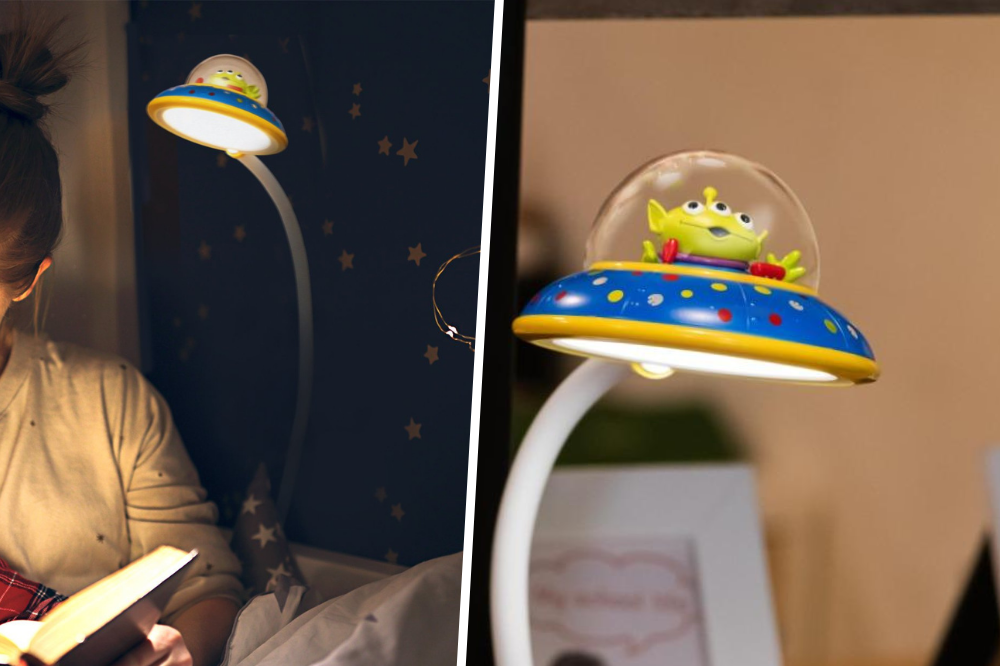 The most convenient part of the lamp: you can bend the stand into any shape to suit your lighting needs. Simply attach it to your bed frame as a nightlight and you just might drift off into sleep with dreams of flying off on a spaceship. 
The lamp is priced at 1280 TWD (~S$62.123). 
Mini Disney Fans 
In Singapore, hot days are a guarantee so anything to help beat the heat is a win. These adorable mini fans are not only small enough to fit into your purse but can be slung around your neck as well. 
In 3 designs, you can have Mickey, Pooh bear or Stitch keep you company while you wait for the bus without worrying about sweating your freshly applied make-up off.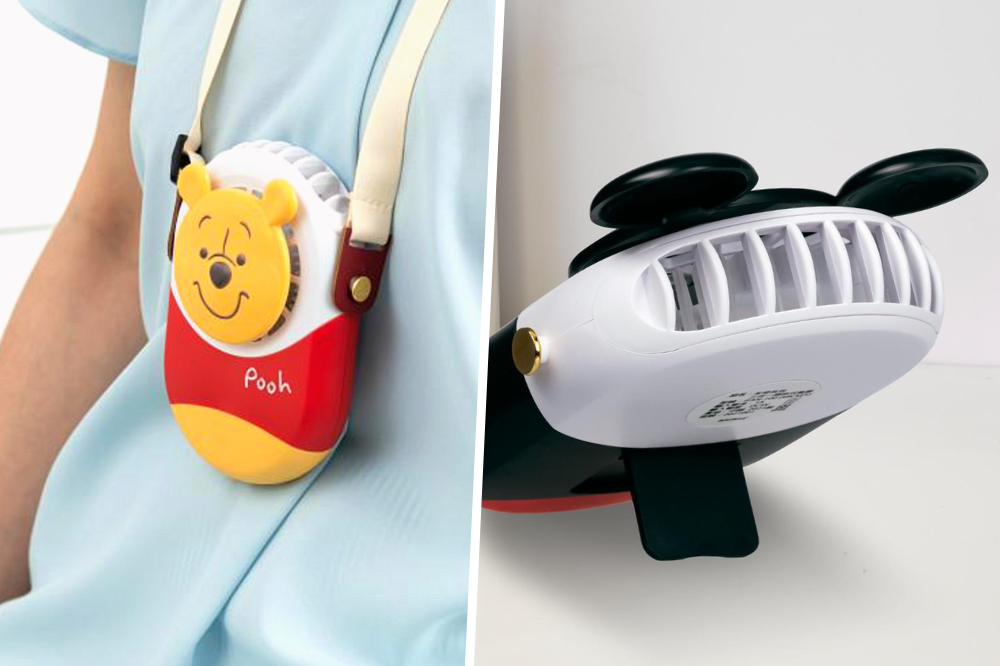 Along with the sling, the fan also has a stand to rest the fan on your tabletop while you go ahead with completing tasks without getting distracted by stuffiness in your room. 
The mini fans are priced at 899 TWD (~S$43.63) each. 
Portable Charger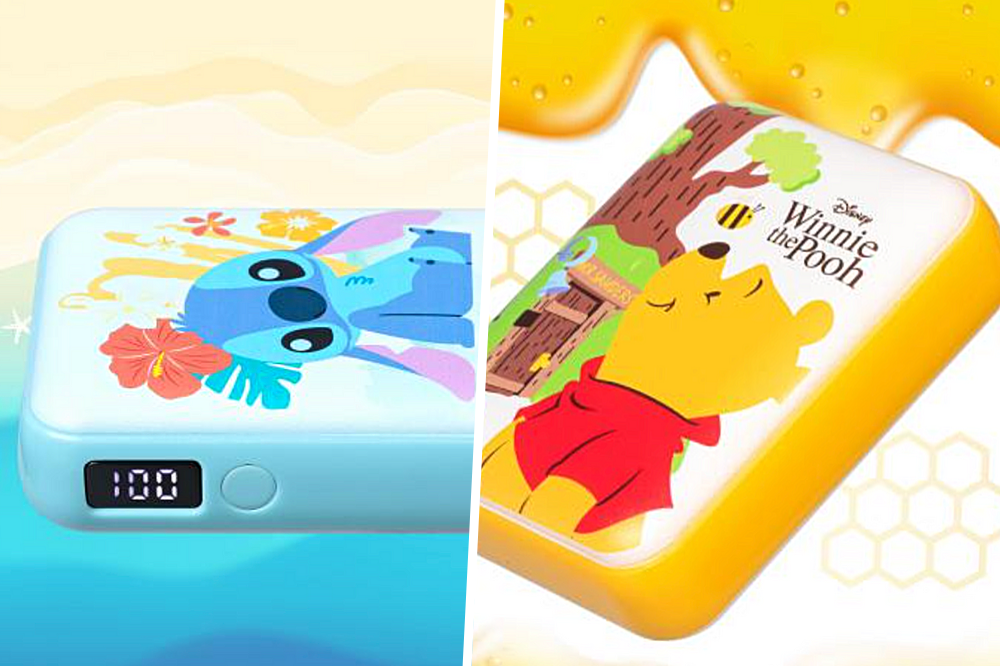 Portable chargers are a must nowadays, so why not have one that recharges your smile too. The portable charger comes in 2 designs, one of Stitch in blue and one of Pooh bear in honey yellow, with a screen on the side to show you just how much battery life is left.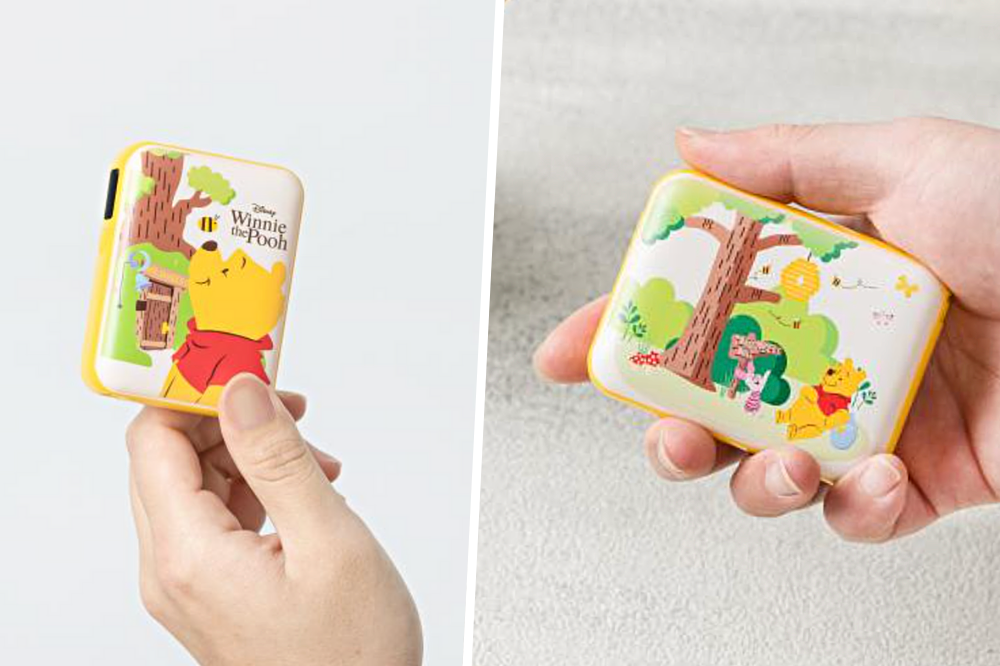 The Winnie the Pooh version comes with Pooh Bear printed on the front and a scene of the honey-loving bear and his best bud, Piglet, chilling on the back – a sweet gift you can get for your friend that's both practical and cute.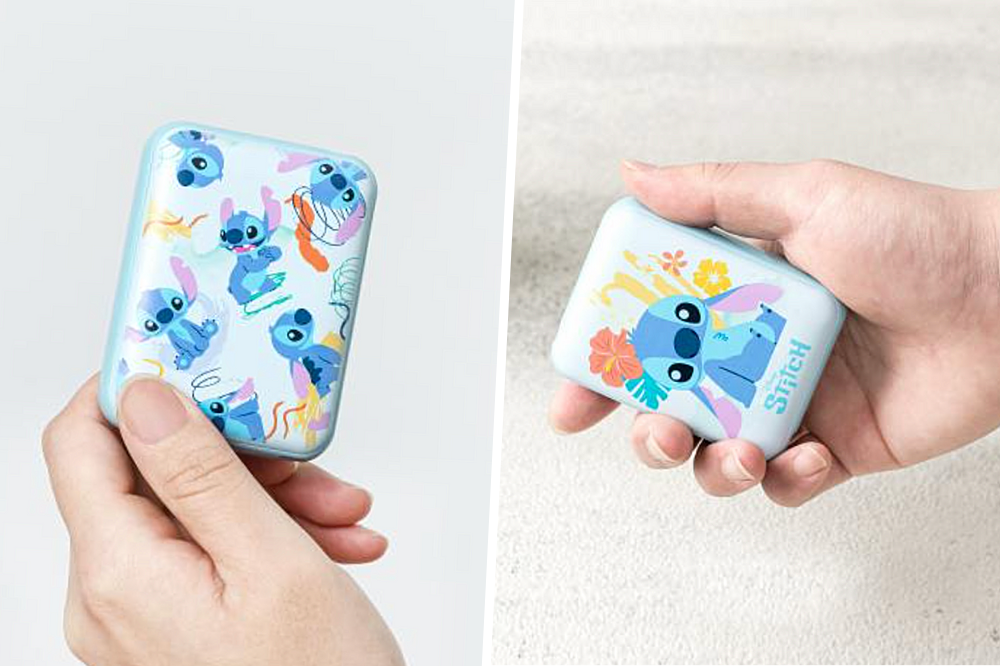 The Stitch version has the blue alien with floral details on one side and more of him on the back, striking his very best poses. 
The portable chargers are priced at 990 TWD (~S$48.05) each. 
These 7-Eleven Disney Electronics Will Power Up Your Day 
All the items in the collection can be found on infoDesk's online site or in 7-Eleven stores in Taiwan. While they are not yet available in stores here, you can always get your Disney refill with these locally-themed Disney merch. 
If anything, these Disney electronic devices are the perfect magical touch to your everyday activities. 
All images courtesy of InfoThink 
Also read:
FairPrice Has A New Mickey Foodware Collection & Backpack That'll Stir Up A Double Dose Of Disney Cheer