7-Eleven Mooncakes
As the Mid-Autumn Festival approaches, it's no surprise if you've already started stocking up on mooncakes. While whisky-infused mooncakes might sound delectable, many others might prefer the familiar scent of durian instead. 
7-Eleven now offers a range of mooncakes which includes a kooky Minion mooncake gift set, Häagen-Dazs ice-cream mooncakes, and the return of their popular durian snowskin series. 
Minion mooncakes

While these mooncakes aren't banana-flavoured like the Minions would prefer, the rest of us will relish the more nostalgic lotus seed paste and purple sweet potato flavours of the treats. 
Each individual mooncake is detailed with Stuart's face, featuring his one-eyed goggle and goofy facial expressions.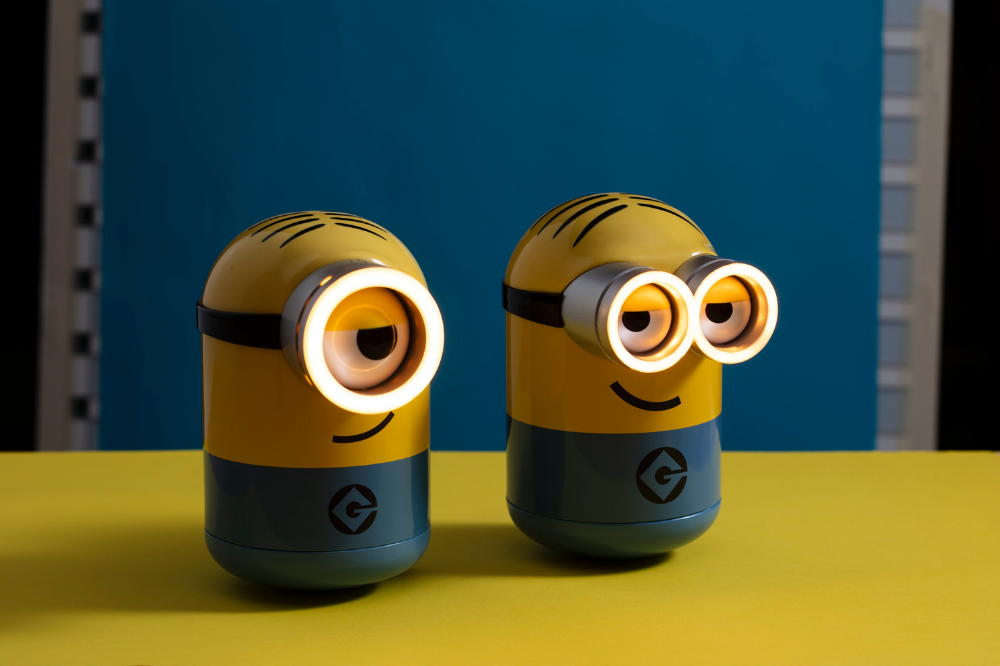 The cases in which these pastries come in are designed to resemble 2 of the Minions most adored characters, Stuart and Dave, and have light-up goggles. This means you won't have to go through the heartache of tossing out fancy mooncake boxes when you can keep these ones as both a storage container and a nightlight.
Their playful designs also make them a smart way to get any fussy kiddos to try out mooncakes for the first time. 
The Minion's sets are both priced at $95, the Dave set containing 4 lotus seed mooncakes and Stuart with 4 of the sweet potato mooncakes. 
Häagen-Dazs ice cream mooncakes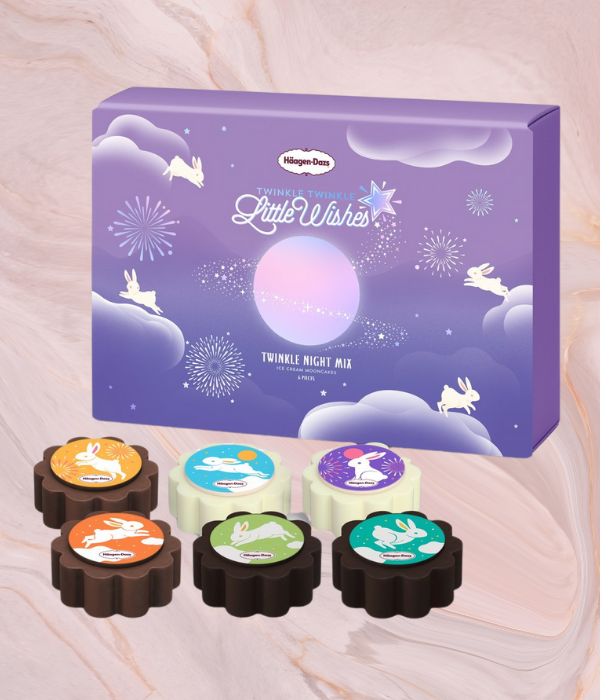 For your next midnight snacking session, these Häagen-Dazs mooncakes will surely satisfy all your sugary cravings. They are made up of not just a rich and creamy chocolate filling, but the brand's best-selling ice-cream flavours too.
The Twinkle Night Mix features 2 regular Chocolate, 2 Mango, 1 Summer Berries & Cream and 1 Vanilla version of the bite-sized dessert.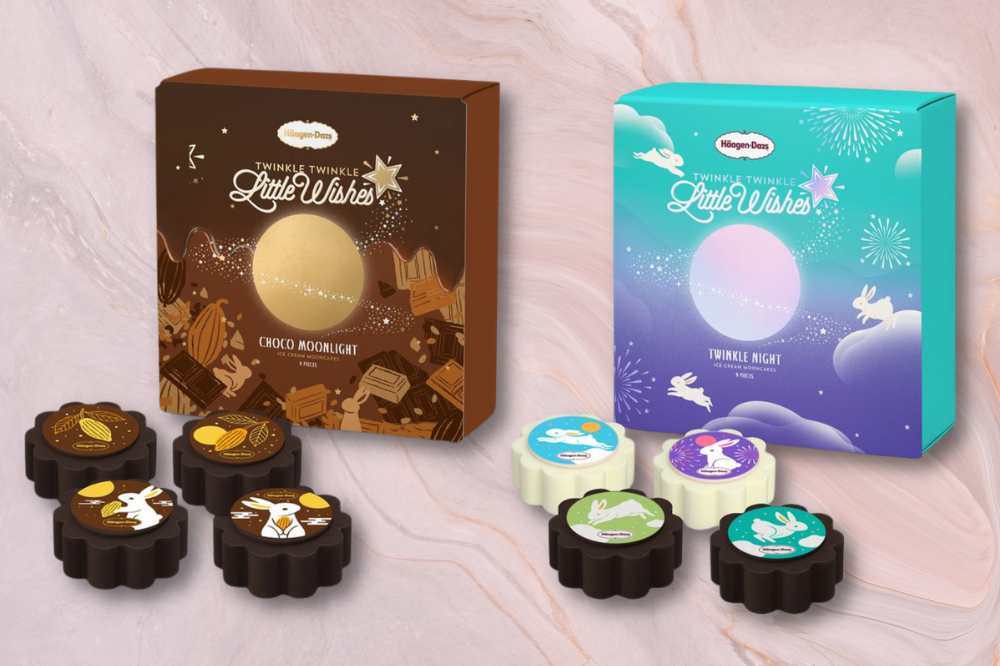 For chocolate lovers, the Choco Moonlight series includes the flavours Belgian Chocolate & Hazelnut, a Dark Chocolate Ganache & Almond and 2 tantalising regular Chocolate mooncakes. 
If you prefer a more classic taste, the Twinkle Night set has Vanilla, a Summer & Berries and 2 regular Chocolate mooncakes — yum. 
The ice-cream mooncakes can be enjoyed with friends who aren't too fond of the more traditional flavours but still want to join in on the festivities. What's more, once you've made a purchase of any of the sets, you can flash your receipt at any of Häagen-Dazs outlets in Singapore and enjoy a complimentary Croissant Sundae. 
The 4-piece sets are priced at $68 each while the 6-piece set is $78 a pack. 
Durian snow skin mooncakes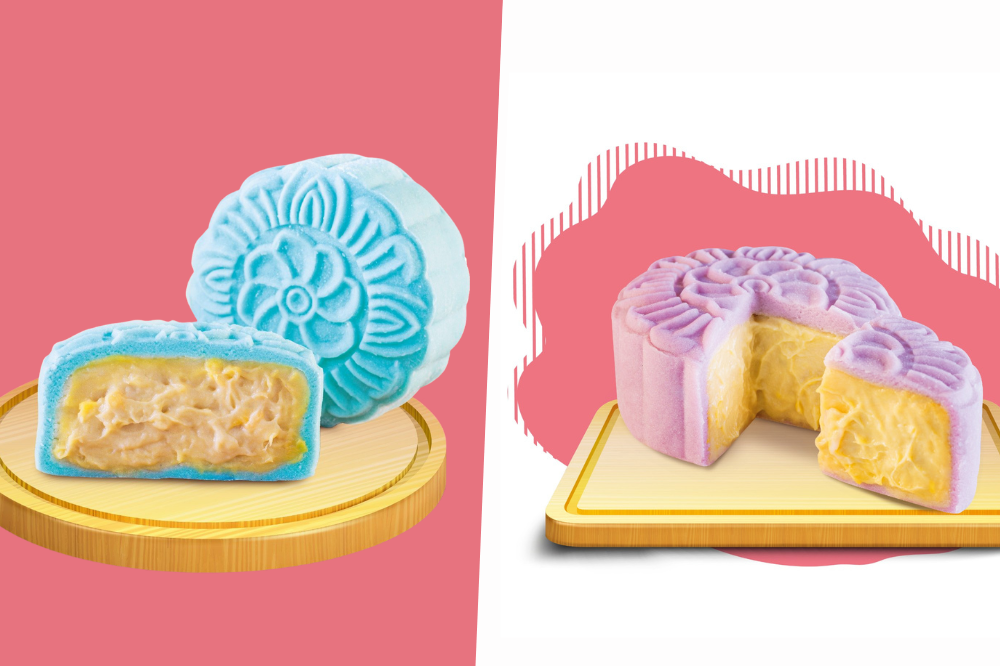 Now it wouldn't be mooncake season without 7-Eleven's beloved Durian Snowskin Mooncakes, featuring 2 bold durian selections. 
In blue, the Mao Shan Wang flavoured mooncake is the go-to for a rich and creamy durian filling with a bittersweet aftertaste.
If you're one for a more subtle durian kick, the D24 mooncake in pink has a silky-sweet flavour that you can savour in every bite — perfect to bring out and share during family gatherings this Mid-Autumn Festival season. 
A set of 4 of the D24 mooncakes costs $65, while the Mao Shan Wang 4-piece set and the 4-piece assorted set, with 2 of each flavour, cost $70 each. Pre-order the D24 or Mao Shan Wang mooncakes at 7- Eleven and get $10 off your purchase. 
These 7-Eleven Mooncakes Are The Perfect Gifts To Celebrate Mid-Autumn Festival
All the mooncakes are available at selected 7-Eleven stores around Singapore, where you'll also find a series of promotions including collectable freebies to be redeemed with mooncake purchases. 
Time to make fridge space and fill it up with as many unique mooncake finds you can get your hands on this year. 
Also read:
These Sanrio Mooncakes With Matching Bags Let You Kick Off A Kawaii Mid-Autumn 2021 Celebration