7-Eleven x Peanuts
On top of being a convenience store to purchase food on-the-go, 7-Eleven is another stop for Singaporeans to get their hands on exclusive collectibles. Previously, we saw kawaii collections featuring Sanrio building blocks and Disney home accessories. 
This time round, 7-Eleven has collaborated with Peanuts and Japanese clothing brand FDMTL to bring in a new collection of stylish collectible bags and lifestyle merchandise.
Collectible bags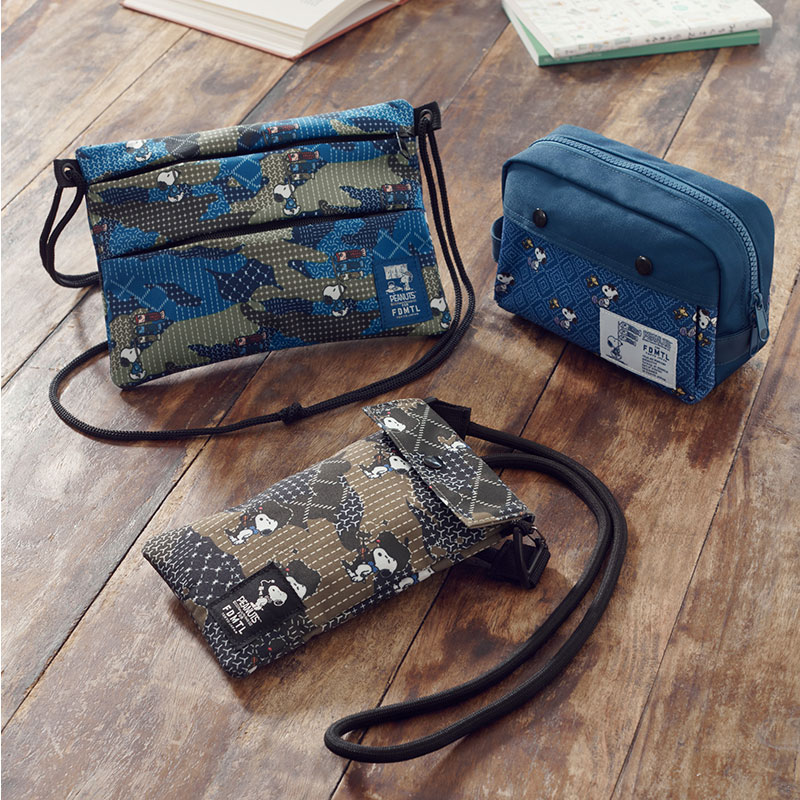 Peanuts fans can redeem these bags with 7-Eleven's Shop and Earn stamps programme, where a stamp will be awarded for every $5 spent. Collect up to eight stamps and top up $8.90 to receive a blind box containing a random collectible bag from the collection.
There are eight collectible bags in total, each featuring FDMTL's signature patterns and iconic Peanuts characters. Small sling bags and pouches are available to store your personal belongings safely while window shopping with your BFFs.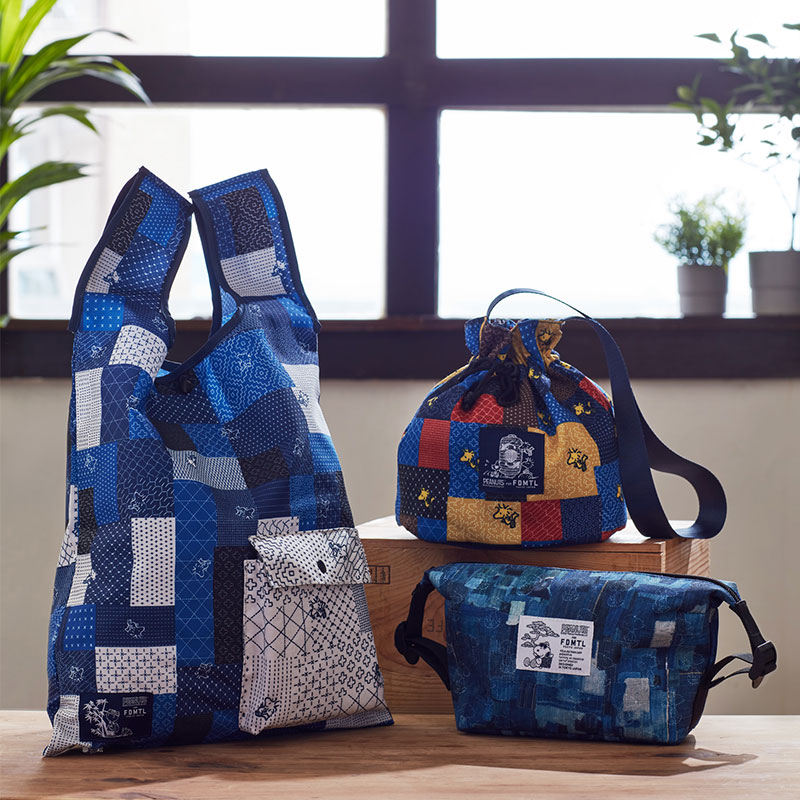 Add a splash of colour to your outfit with the eco-bag, shoulder drawstring bag and pouch. Each bag comes in a mismatched patchwork theme, complete with prints of Woodstock and Snoopy. 
The eco-bag also has a white snap button pouch on the front, perfect for storing loose change and receipts while grocery shopping.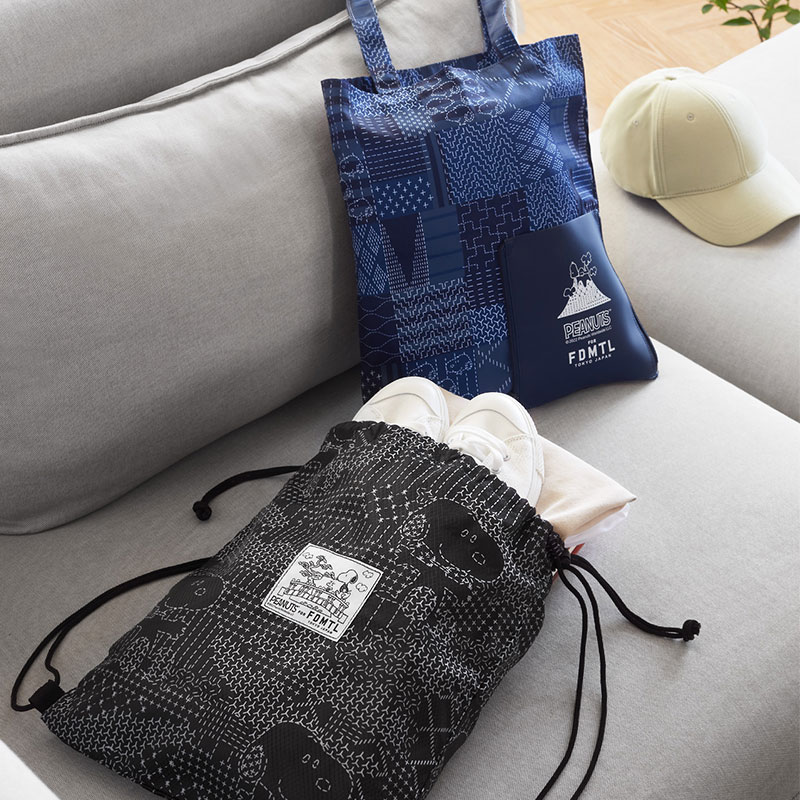 If you're looking for larger bags to store bigger items like your laptop, the tote bag and drawstring bag in this collection will come in handy. Both bags have designs inspired by Japan, such as Mount Fuji and Bonsai plants.
Peanuts merchandise
That's not all — also launching on 14 July 2022, 7-Eleven is releasing an additional range of Peanuts merch. Perk up your slow mornings with a cup of relaxing tea in this hot and cold flask, inclusive of a dual layer cap with a tea bag compartment.
The flask can hold up to 450ml of liquid, available at $19.90 with any purchase at 7-Eleven. 
If you prefer a tumbler cup instead for easier sips, this Japanese-inspired cup features a design of Snoopy enjoying a tea ceremony along the side. It comes with more Snoopy prints on the cover and a detachable blue straw. 
The tumbler is retailing at $12.90 with any purchase.
Add this cuddly companion to your Peanuts collection, featuring an adorable 8-inch tall Snoopy plush. The plush is once again decked out in FDMTL's iconic patchwork prints, retailing at $19.90 with any purchase. 
Seeing as it's a limited edition collector's item, we recommend all fans to get it ASAP while stocks last.
The 7-Eleven and Peanuts x FDMTL Collection Has Fun Prints For A Stylish Look
The 7-Eleven Shop and Earn stamps programme begins on ends on 30 August 2022, available at all 7-Eleven stores islandwide. Additionally, for every purchase of 7-Eleven star products, customers will be entitled to two stamps. 
Redemption ends on 6 September 2022, or while stocks last, so head over to 7-Eleven's website to locate your nearest outlet today. 
Cover: Source, images courtesy of 7-Eleven.
Also read:
The UNIQLO x Peanuts Collection Has Winning Designs Of Snoopy & Friends From This Year's UT Grand Pix