7-Eleven Taiwan Sumikko Gurashi Collection
We've probably seen these Sumikko Gurashi characters around, but not many of us know what or who they are. 
Sumikko Gurashi literally means 'life in a corner', and you can typically find these characters living a quiet and peaceful life away from the centre of the room, which is quite relatable, if you ask me.
If you love these cute little characters, get your hands on this new Sumikko Gurashi lifestyle collection by 7-Eleven Taiwan, which has everything you need, from sandwich makers to bubble machines.
The collection
Though the characters like to stay in the corner of a room, there's no harm in bringing them out once in a while with these insulated cooler bags. Available in 3 different designs in pink, blue and purple, these cooler bags feature all of the characters huddled together.
These spacious bags will allow you to carry all your picnic necessities and goodies, so you don't have to worry about lugging around too many bags.
Stay hydrated while out on the go with these thermal tumblers. These stainless steel tumblers are available in 4 designs and feature different characters like Penguin? and Tokage on each cup.
Don't be deceived by its exterior — this bubble machine may look like a camera at first glance, but it shoots out soapy bubbles with the press of a button. Bring it to your next picnic and trick your friends!.
This bubble machine comes in white or pastel purple, and features all of the Sumikko Gurashi characters.
If you have all of these cute merchandise but have no idea where to store it, these foldable storage boxes can help you declutter at home. 
The lid is made out of sturdy wood, so you can even bring it out on picnic dates and use it to serve your treats on.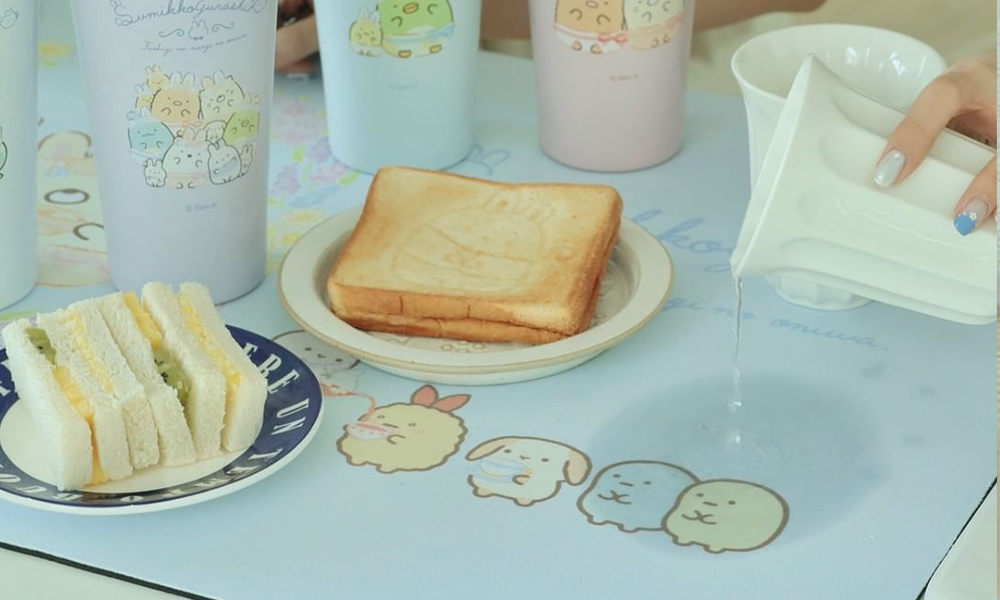 Say goodbye to making a mess with these fast-absorbing mats, which are available in both blue and white.
The star of the collection is probably this sandwich maker. Zhng up your ham and cheese sandwich by stamping Shirokuma onto your bread.
These sandwich makers also come with various moulds too. The purple toaster comes with a waffle mould, and the yellow toaster comes with a mini doughnut mould.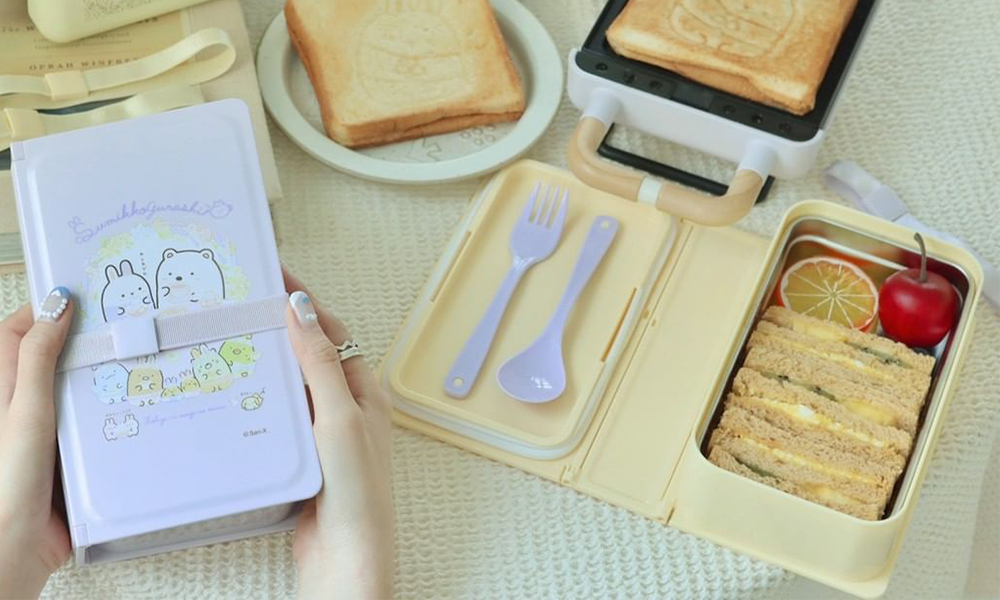 Store your office lunches in these lunchboxes, which open up like a hardcover storybook. There's also a handy space in the lid to store your reusable cutlery. To prevent the box from opening up, there's even an elastic band to keep it shut.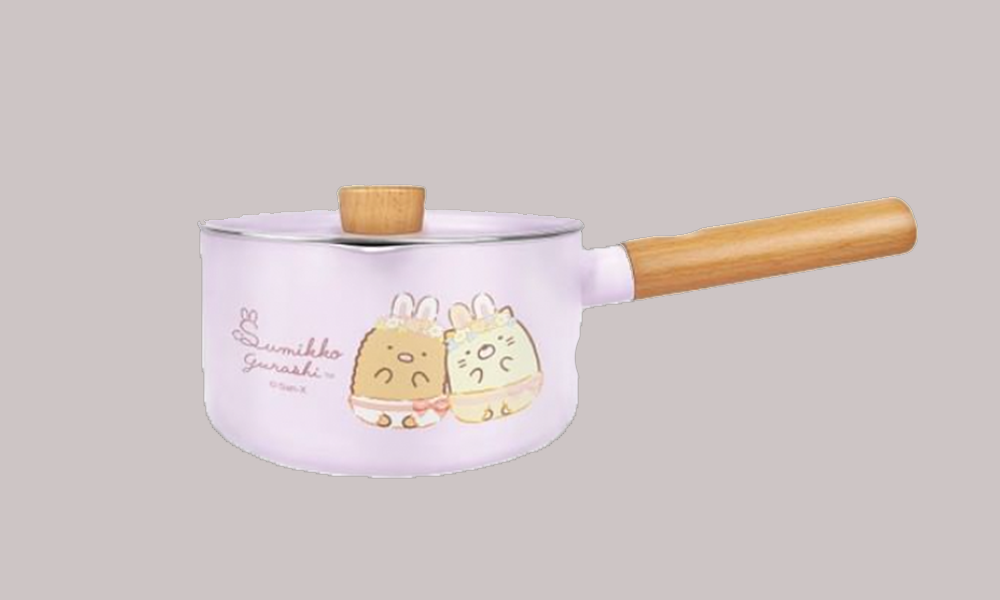 Perfect for all your late-night Maggi Mee cravings, this super cute pastel purple pot has a wooden handle that provides a good grip and reduces accidental scalding, and sports Tonkatsu and Shirokuma in tutus and floral headbands
7-Eleven x Sumikko Gurashi Lifestyle Collection Has Everything You Need For a Picture-Perfect Date
With kawaii designs featuring the characters from Sumikko Gurashi, this collection is guaranteed to make your picnic dates even more Instagrammable.
However, just like the Crayon Shin-Chan collaboration, this collection has not been released in Singapore yet. You can check out 7-Eleven Taiwan's Website for more information on the Sumikko Gurashi collection. 
Even though the preorders have closed, you can look into online resellers to get a hold of this cute collection, but for now, all we can do is keep our fingers crossed and hope for 7-Eleven to release it in our local stores.
All images courtesy of 7-Eleven Taiwan.
Also read:
7-Eleven Taiwan Has Crayon Shin-Chan Merch Like Flasks & Pouches For You To Relive Your Childhood Memories