90s Fashion Flashback
There's something special and exclusive about being a 90s kid because, as they say, only 90s kids will remember.
Unfortunately, it's not easy to rep that identity, since many trends back then did not age well with time. (We're still cringing about Justin Timberlake's and Brit-Brit's matching double denim set.)
But 2018 has seen a revival of several 'retro' looks, from the high-cut one-piece swimsuits to even *gasp* fanny packs. We've compiled a list of how designers and Instagram's trendsetters have made these 90s trends wearable again.
Accessories
1. Fanny packs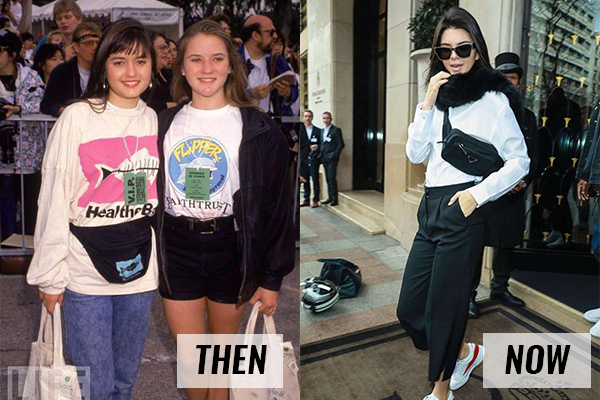 Fanny packs have been the butt of fashion jokes since forever. But lately, they've been seen slung across the chest of painfully hip New Yorkers as a street fashion statement. Since then, the bag has taken brands from Supreme to Balenciaga by storm.
2. Tiny sunglasses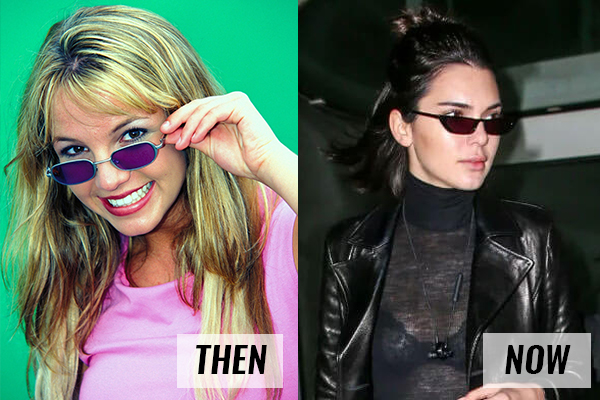 After a decade of favouring huge, chunky aviators, trendsetters have revived wearing tiny sunglasses in rectangular, oval and cat-eye shapes.
3. Pool sliders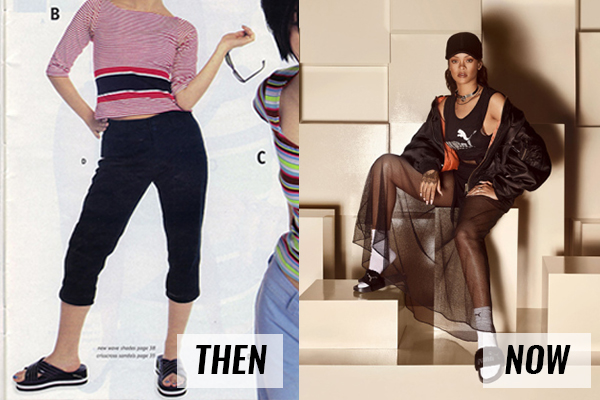 From Rihanna's pastel jelly sandals to Givenchy's logo-bearing pool sliders, this updated footwear has been cropping up in both street and high-end brands alike. Bonus points if you can pull them off with socks.
4. Chokers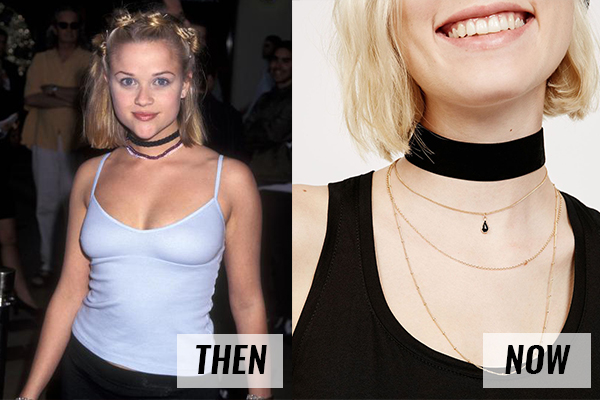 From 2014's tattoo chokers to 2018's thick velvet, metallic and embellished pieces, chokers aren't leaving our sight any time soon.
5. Brown lipstick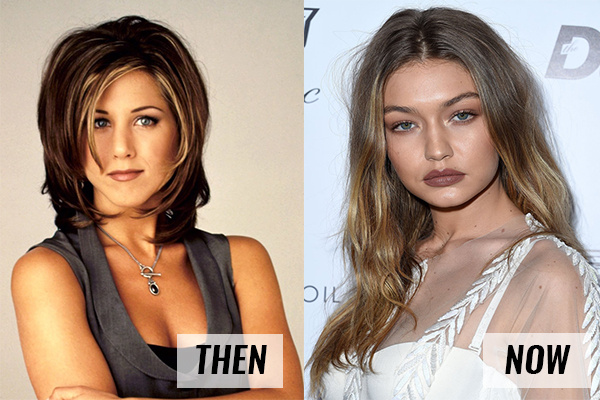 Ever since the much-hyped release of Kylie Cosmetics' True Brown K, the once-outdated chocolate shade has become this season's must-have colour.
6. Claw clips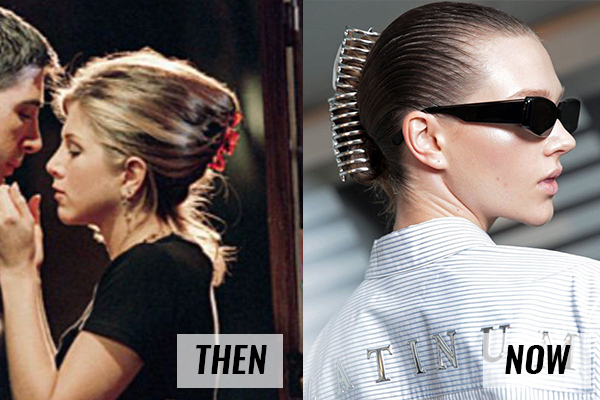 Those big, toothy clamps your mum used to keep her hair up while cooking are now high fashion. Thanks to Alexander Wang's Spring/Summer 2018 fashion show, we now have a new way to create a sleek, bunned-up look.
Clothes
7. Two-piece dress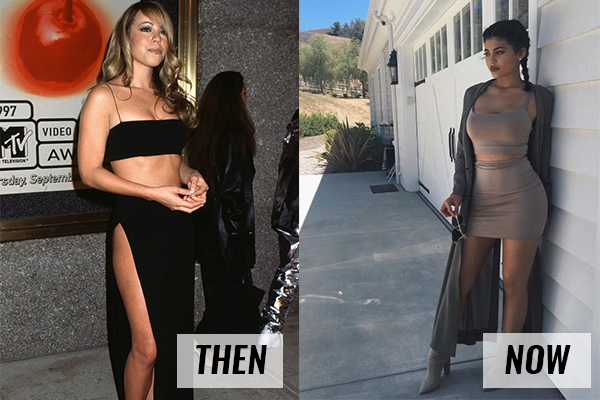 Reminiscent of Mariah Carey's iconic outfit from 1997, two-piece dresses have been brought back. While the thigh-high slits have been replaced with more practical skirts, the squarish, midriff-baring top remains in vogue.
8. Off-shoulder crop tops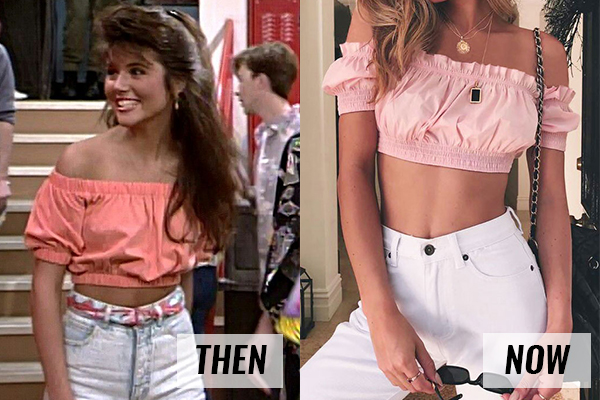 With a higher crop and flirty ruffles, the new off-shoulder crop top is a sexier take on the 90s high school It-girl look.
9. Velvet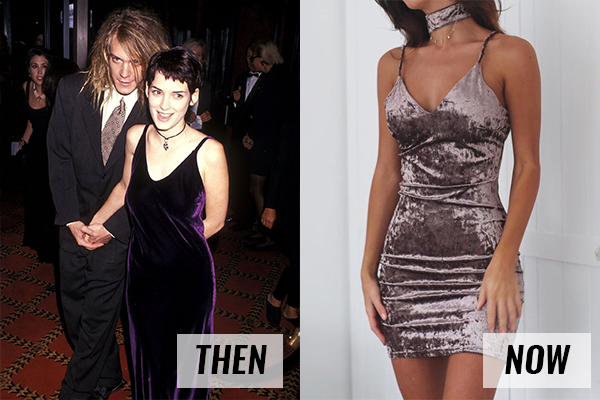 Gone are the days where velvet was a lux look saved for the red carpet. According to Azazie's lead designer, Lindsey Bennett, you can expect to see everything from slip dresses to swimsuits made from the fabric of the season.
10. Athleisure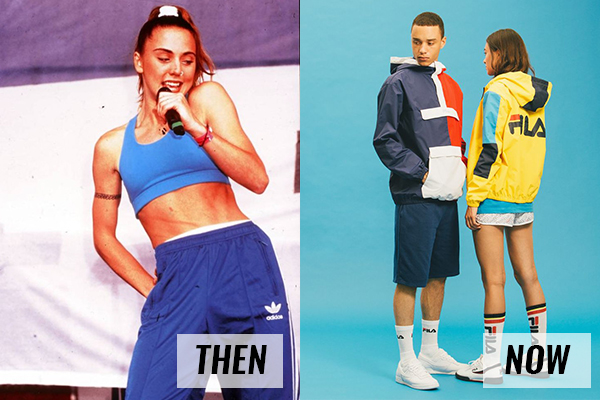 Back in the day, sweatpants and sports bras were utilitarian and frankly, ugly. But with a growing desire for sportswear that's both functional and fashionable, athleisure has caught up with leading designers, from Fila to Adidas.
11. Matching printed sets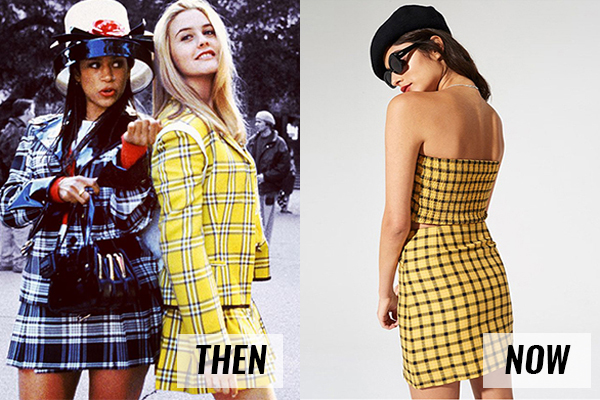 While the trend has recurred several times over the past decade, matching printed sets are only entering mainstream Millennial culture now. Checkered and plaid prints are current favourites because of the nostalgia for 90s teen films like Clueless.
12. High-cut one-piece swimsuits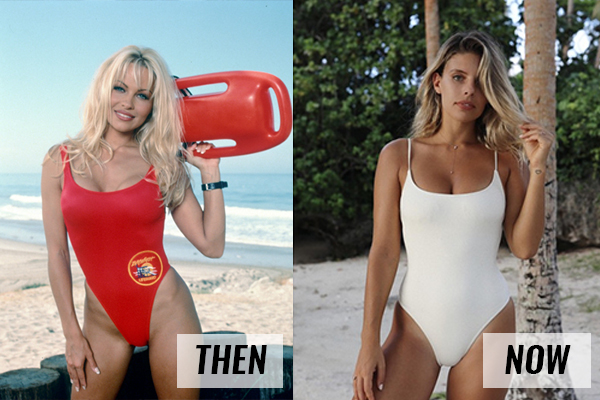 With its hip-grazing leg holes to show off your 'thighbrow', the high-cut swimsuit have returned to the catwalks of Miami Swim Week.
90s Fashion Revived
With this list, relive the 90s without looking like a hot mess.