Adidas x Craig Green AW 2022 Campaign
As most of us would know, Adidas has brought us some of the iconic sneakers like Stan Smiths and Ultraboosts. Taking it to the next level, Adidas has collaborated with British fashion designer, Craig Green, to bring us inflatable shoes for their Autumn/Winter 2022 campaign so you can quite literally feel like you're walking on a cloud.
The collaboration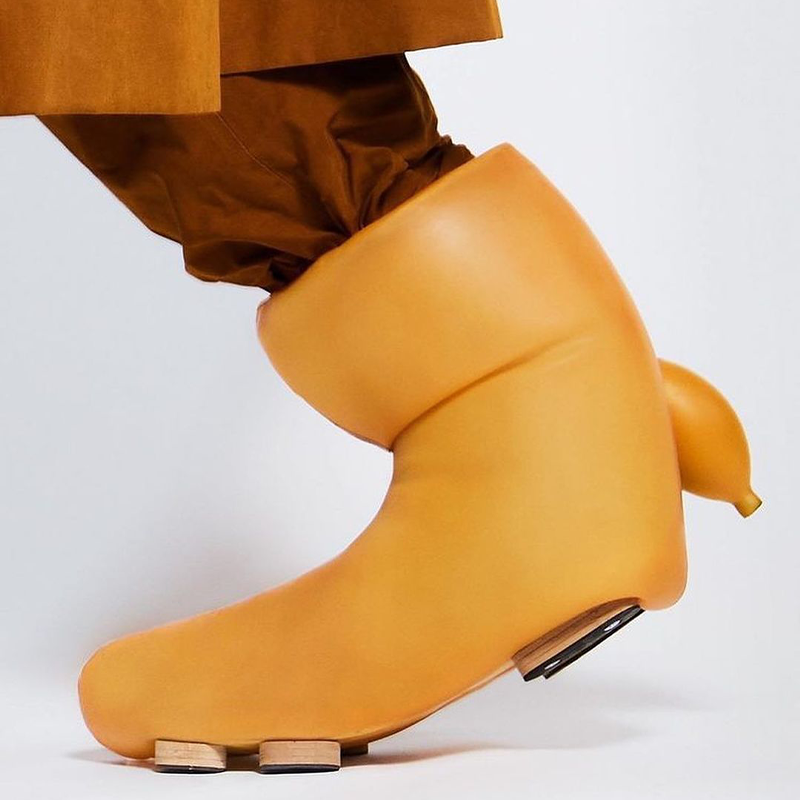 This bizarre yet intriguing contraption that looks like they've been plucked right out of a cartoon but they are just the latest creation by Craig Green, who has designed many other peculiar creations, including the 5 Moncler Craig Green collection. 
Available in orange, blue and black, these inflatable shoes even come with tubes and pumps. Say goodbye to soggy socks too, as they're fully waterproof.
The rubber soles are finished with wooden studs, with a larger piece beneath the heel to give you a little extra lift.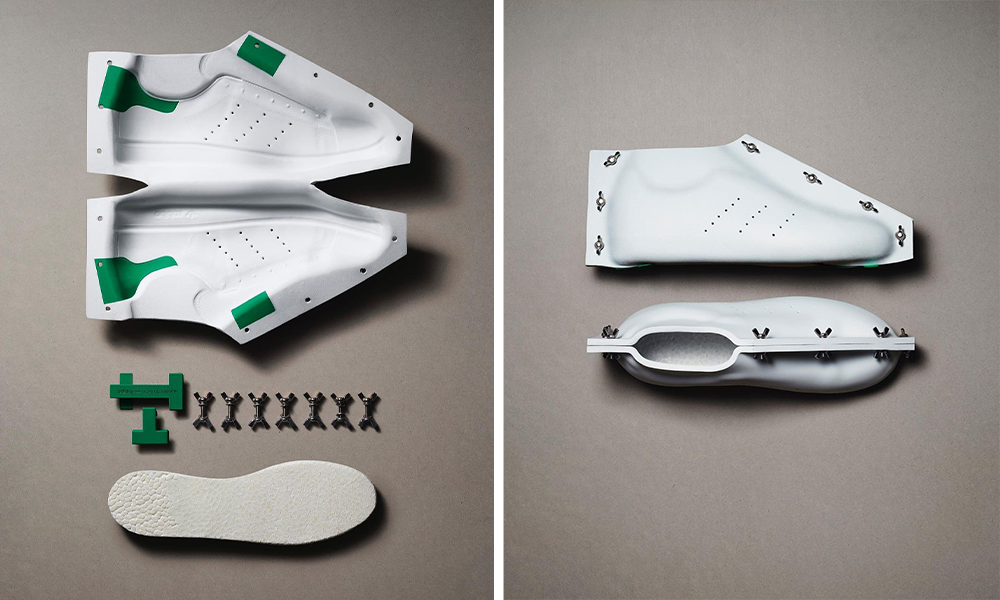 If the inflatable shoes weren't extra enough, Craig Green has also designed a wearable mould of the iconic Adidas Stan Smith shoes.
Featuring bolted screws and a hard exterior, this pair of unconventional "sneakers" are definitely made for those who are looking for an industrial aesthetic.
The Adidas x Craig Green Collaboration Will Make Any Outfit Stand Out
These experimental and radical designs are giving us an alternate reality vibe and we can't decide if we're 100% into it. But one thing's for sure though – these new drops are indeed revolutionary.
For those who are interested in this collaboration, you can bookmark it and look forward to A/W2022 to find out more about this release.
All images courtesy of Craig Green.
Also read:
BAIT x Attack On Titan Has Streetwear Merch & Adidas Sneakers To Transform You Into The Colossal Titan