Anna Shay Facts & News
Make way for the queen of Bling Empire, as Anna Shay is here to show fans of the series what it means to be the oldest cast member who still knows how to throw a fun party. While Anna is the classy and generous breakout star of the show, she isn't afraid to put people in their place. As co-star Kane Lim notes, "If you cross her line, she's going to cut you."
Here are 20 facts about the iconic and well-loved Anna Shay, who never fails to remind us all that there ain't no dick that good.
1. She is a woman of mystery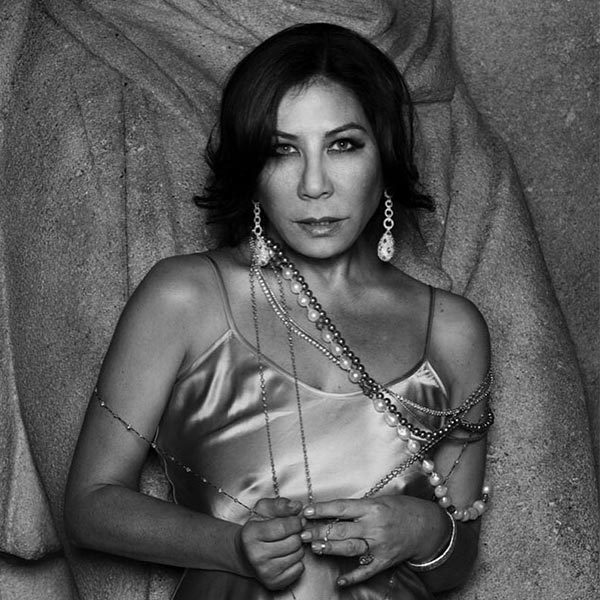 Anna Shay was born in Tokyo, Japan in 1960 and lived there until she was 8 years old. Her actual birth date is not known. While she celebrated her sixtieth birthday on 31 December 2020, the Bling Empire cast shared their birthday wishes with her on Instagram on 31 January 2021. 
Her American father, Edward Shay, passed away in 1995. Her part-Japanese and part-Russian mother, Ai Oizumi Shay, passed away in 2015. She has a younger brother named Allen Shay and a step-brother from her mother's first marriage. 
2. Her father was the founder of a successful weapon business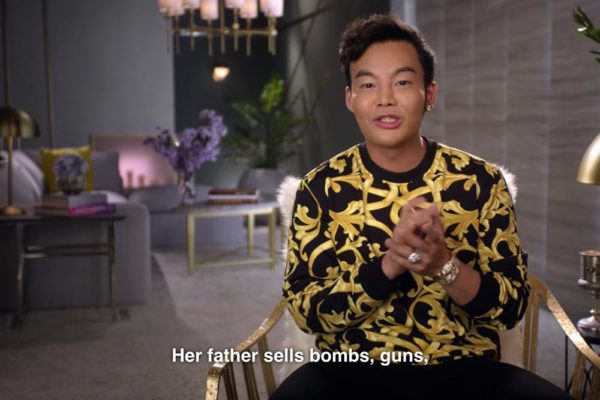 Image courtesy of Netflix
Viewers of Bling Empire will be familiar with what her co-star Kane shared about the source of Anna Shay's wealth: "Her money comes from weapons. Her father sells bombs, guns, defence technology. And it's worth, like, a few billion". 
Edward Shay was a billionaire-entrepreneur who founded Pacific Architects and Engineers, a defence contractor that worked with the United Nations and the U.S. government. In 2006, Anna and her brother sold their father's business for US$1.2 billion.
3. Has never worked before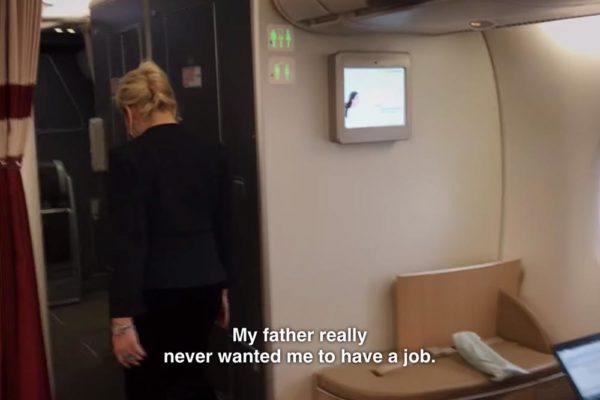 Image courtesy of Netflix
Anna wanted to join the family business but her father didn't want her to work. The business was instead passed onto her brother, Allen. Despite this, she has been involved in a few charity organisations such as the George Lopez Foundation and Shay Foundation, which was founded by her late parents. 
4. Brought a pet monkey with her on a plane when she was 7
In an interview with O, The Oprah Magazine, Anna mentioned that as a child, she had a pet monkey. When her family moved to America from Japan, she wanted the monkey to sit next to her on the plane, and was very nervous that someone would take the monkey away. 
When the flight attendant asked if she would like a drink for her and her "friend",  she replied "Oh, no, she's my sister. My sister will have some milk please."
5. Has 9 golden retrievers
With 9 golden retrievers, Anna Shay definitely isn't lonely in her big mansion. According to the producer of Bling Empire, Jeff Jenkins, Anna had been trying to update and renovate her estate for years. But no hotel or landlord would take in her and her 9 furry housemates. 
It's no wonder we see Anna working on her home renovations by herself, slinging her sledgehammer into her wardrobe the first time we meet her on Bling Empire.
6. Been married and divorced 4 times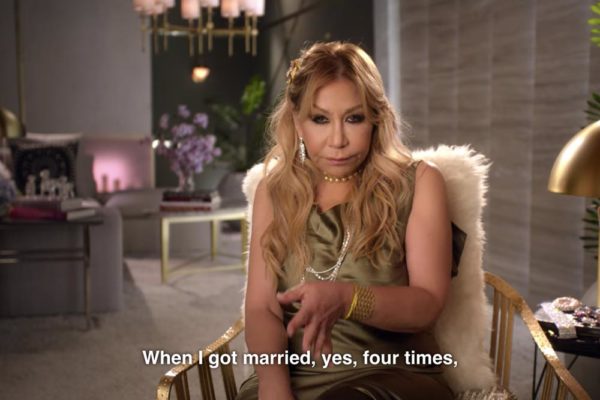 Image courtesy of Netflix
On Bling Empire, Anna says that all her past relationships were good, "even the divorce part was good". All her ex-husbands are not known to the public.
7. Has one son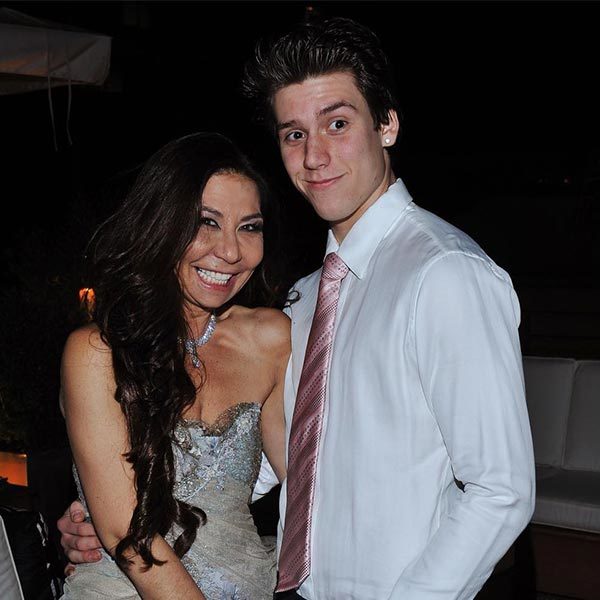 Anna has one son, Kenny Kemp, who is best known for being a cannabis enthusiast. He keeps most of his collection in a vault of Anna's mansion, originally designed to be a wine cellar.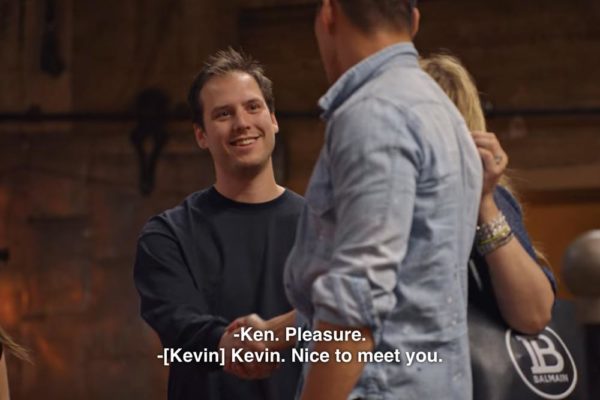 Image courtesy of Netflix
Avid viewers will remember that Kenny and his girlfriend, Nicki, also made a brief appearance on Bling Empire. They showed up at the bowling alley, which Kane had booked for Anna, Guy Tang and Kim Lee to talk through their conflict after the penis pump fiasco.
8. Originally thought she was going to be an assistant on Bling Empire
Anna is friends with Bling Empire's producer, Jeff Jenkins, who has worked on reality shows including Keeping Up With the Kardashians. Jeff was interested in working together with Anna, and she readily agreed, thinking she'd be an assistant. She told Town and Country Magazine, "The next thing I know, I'm in front of a camera". 
It's a good thing Jeff managed to convince Anna to be a cast on the show. After all, we can't imagine Bling Empire without Anna's iconic snarky remarks and fun personality. 
9. Has never watched a reality show before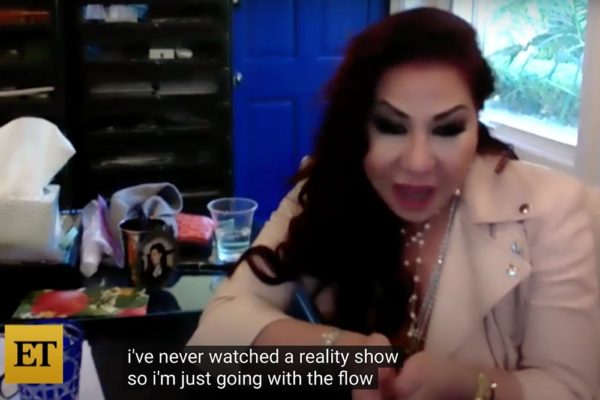 Source
Despite being on a reality show herself, Anna admitted to Entertainment Tonight that she has never watched a reality show before. She proves to us that everything about her in the show is not staged as she's just going with the flow of the moment. 
She said, "It's hard to plan these things. If something happens, I just kind of have to go with what I think."
10. Revealed that the infamous penis pump belonged to her guest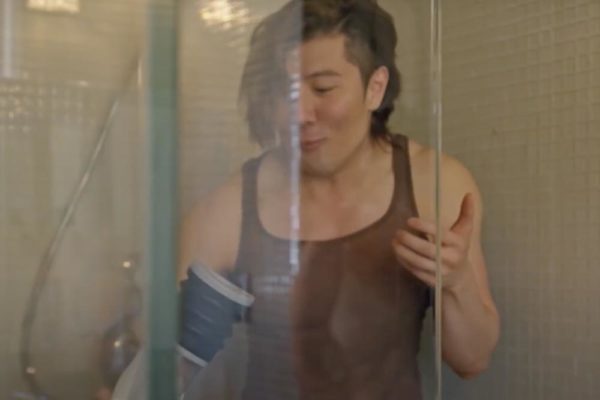 Image courtesy of Netflix
Who can forget that iconic scene of Guy throwing a penis pump he found out the window of Anna's house? While the question of who the penis pump really belonged to was never answered on the show, Anna recently revealed in an interview with Entertainment Tonight that it belonged to her guest. The guest is not known to the public and wasn't in the house at the time of filming. 
Anna handled the whole incident maturely, putting an end to the debacle with these words: "It (the penis pump) was there. They found it. Right or wrong, it doesn't matter. It's done. It's there."
Also read:
7 Life Lessons From The Women Of Bling Empire On Netflix Including That "There Ain't No Dick That Good"
11. Did not know what to do with her Bling Empire paycheque
In the same interview with O, The Oprah Magazine, Anna said that she was very confused when she got her paycheque from doing the show. She thought that the money belonged to the crew who had to put up with her.
As someone who has never worked before, this seems like a rational response to getting a paycheque. At least Anna has updated that she eventually managed to put the money into her savings account.
12. Selling her "haunted" Beverly Hills Mansion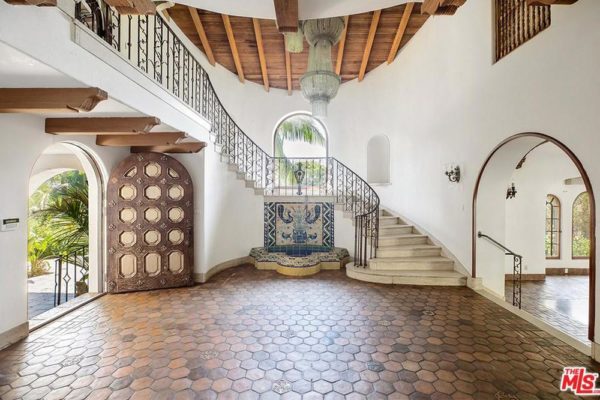 Anna is selling her Beverly Hills mansion that was featured on Bling Empire. This is the same house that Kim jokingly said was haunted on the show, as Anna's monkey and fishes had mysteriously died there. Despite that, it's going for US$16 million on The Realtor.
13. Bought a house from Dr. Phil's son
According to Variety, Anna bought a mansion from Dr. Phil's son last year. American television host, Dr. Phil, had purchased it for his son back in 2007, and he lived in it for a decade. Located on Sunset Boulevard, this house also once belonged to the American actress, Shirley Temple.
14. Took window shopping to the next level during the pandemic lockdown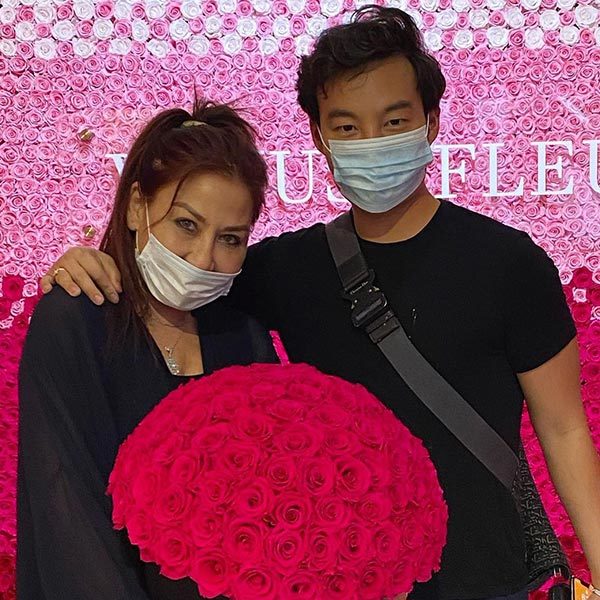 While we were all cooped at home during the Circuit Breaker period, a lockdown didn't stop Anna from going shopping. In an interview with Netflix, Kane mentioned that nothing is shut down as long as you have a friend like Anna. 
Kane and Anna stood outside the Gucci store window while the salesperson inside showed them products through the glass. Anna made her purchases by pointing out the ones she wanted.
15. Met her BFF Florent Bonadei at a Valentino store during Fashion Week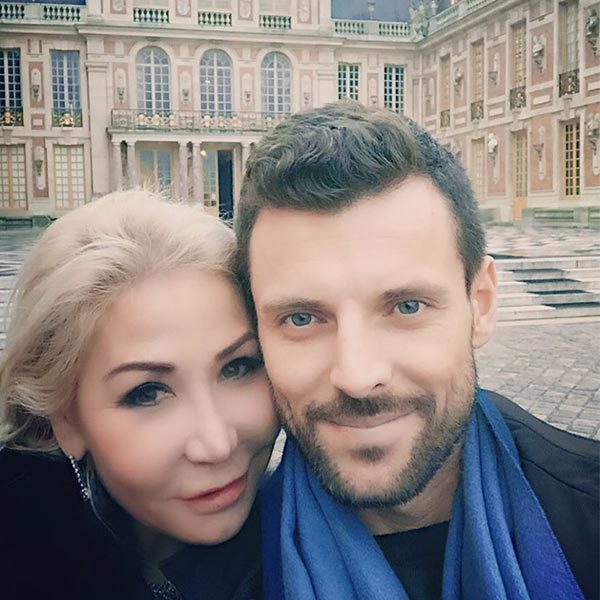 It's no secret on the show that Anna's BFF is the Boucheron client executive, Florent Bonadei. Florent was working at Valentino in Paris when he met Anna and they immediately clicked. She was drawn to him because he always keeps it real and says what he wants to say— a personality that sounds very similar to Anna herself. 
Both of them also have each other's IG handles tagged on their Instagram bios as well, proving that they truly are #BFFgoals.
16. Loves wearing the jewellery brand Boucheron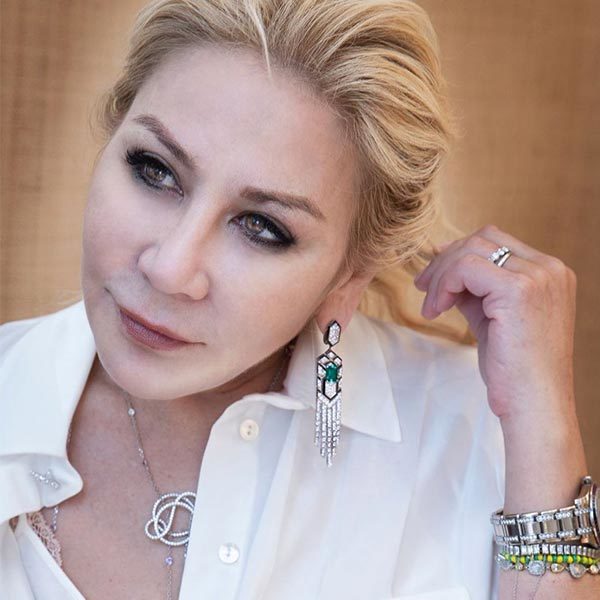 Besides her BFF being an expert in jewellery and working for Boucheron, Anna herself, as well as her family, loves wearing Boucheron pieces. When she shops for new pieces in Paris, it is reported that she has the entire boutique closed just for her.
17. Favourite designers are Ralph and Russo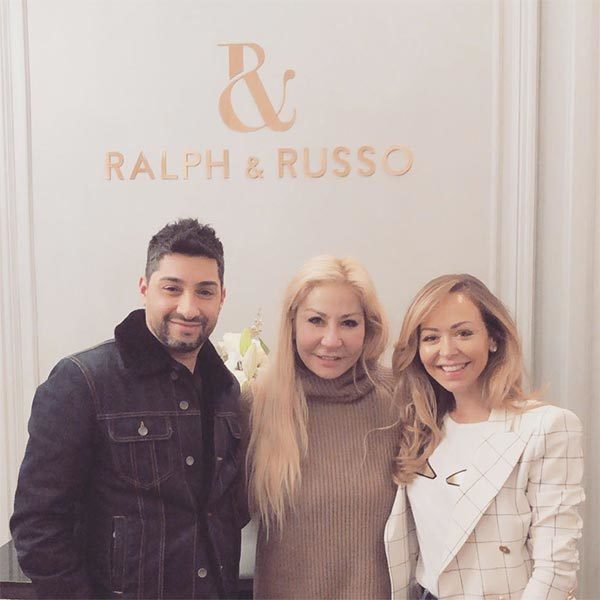 While viewers of Bling Empire know that she shops at Dior, Anna is also a big fan of Ralph & Russo. She has praised their "feminine and beautiful couture", and called co-founders Tamara Ralph and Michael Russo her "favourite designers" in the caption accompanying the photo above on Instagram. She even hosted a dinner party for Tamara at her own home, after meeting her during Fashion Week.
18. Loves pairing clothes from Target with designer ones
Anna's mother used to tell her, "You can love as many designers as you want, but be yourself, don't let the clothes wear you". In an interview with Paper Magazine, she shared that she has worn Chanel suits paired with t-shirts from Target. Apparently, she thinks that Target makes great shirts.
19. Favourite restaurant in the world is La Maison du Caviar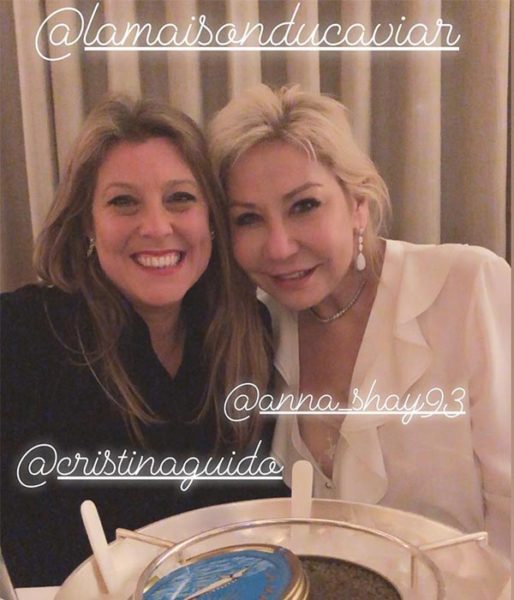 On Bling Empire, Anna has mentioned that her favourite restaurant in the world is La Maison du Caviar, in Paris. This restaurant is well-known for serving the best and rarest caviar, as well as smoked fish and other high quality delicacies. 
In Anna's Instagram post from 2019, she poses with a friend and a giant tub of caviar at the restaurant. While we're not exactly sure which exact type of caviar she usually goes for, the most expensive tub there is worth around US$274,000. 
20. Thinks HaiDiLao is the best hotpot place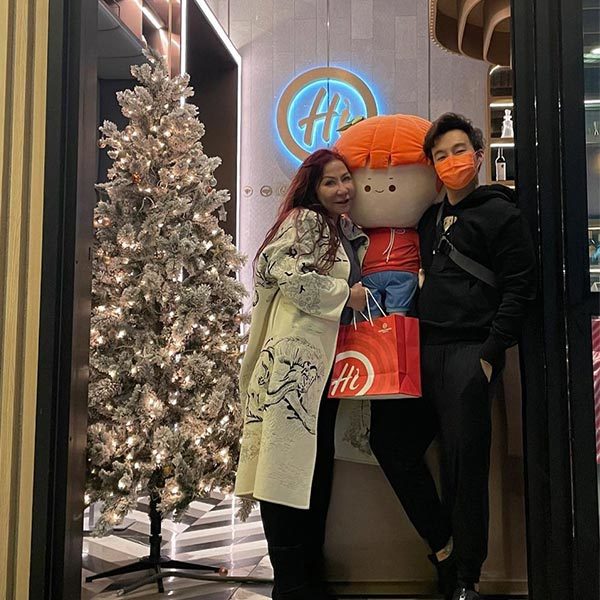 To celebrate the start of the new year, Anna and Kane went to HaiDiLao Hotpot for a meal. In her Instagram post from 2 January 2021, Anna hashtagged the photo "besthotpot", even sporting a takeaway bag from the restaurant.
Anna Shay Shows Us Why She Deserves The Title Of Queen Bee With Her Genuine Personality
Though Anna Shay might seem intimidating and tough on the exterior, we know that she's a kind lady who genuinely looks out for her friends and wants them to be happy. While we're looking forward to a potential season 2 of Bling Empire on Netflix, hopefully Anna will come back to show us more of her headstrong personality that has crowned her queen.
Cover: Source
Also read: 
Why Bling Empire Reminds Me That Being Ordinary Is Extraordinary