Kane Lim Facts & News
If you enjoy lounging in bed and binge-watching Netflix on weekends, you've probably finished Bling Empire. Once ranked in the top 10 shows on Netflix, the cast consists of Asian and Asian-American socialites in Los Angeles, referred to as the "real-life" Crazy Rich Asians from Kevin Kwan's novel. And, one of them just so happens to hail from our little red dot. Here are 20 facts about Kane Lim for those who are curious to know more about this crazy rich Singaporean, whose personality is as sparkling as his beloved Louboutin shoes.
1. His family is very low-profile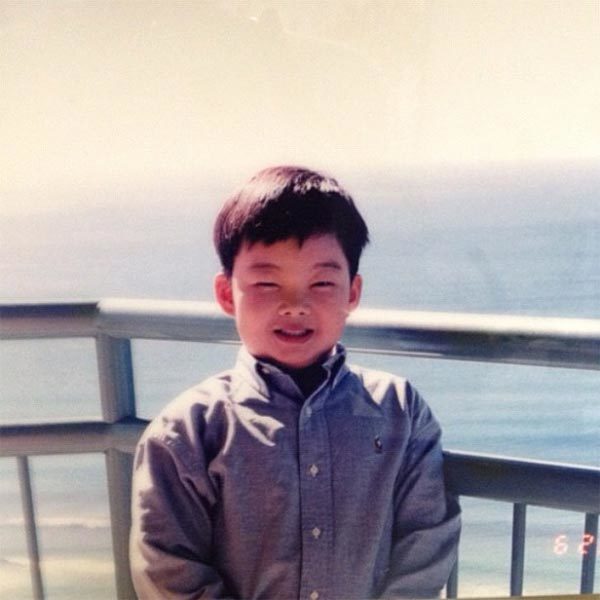 Source
Kane Lim was born on 5 December 1990 in Singapore.

Despite being a public figure who shows off most aspects of his life on Instagram, Kane keeps his family life private, even on Bling Empire. Little is known about his family, other than the fact that he is the eldest  of 3 boys.
2. Has a very close relationship with his mother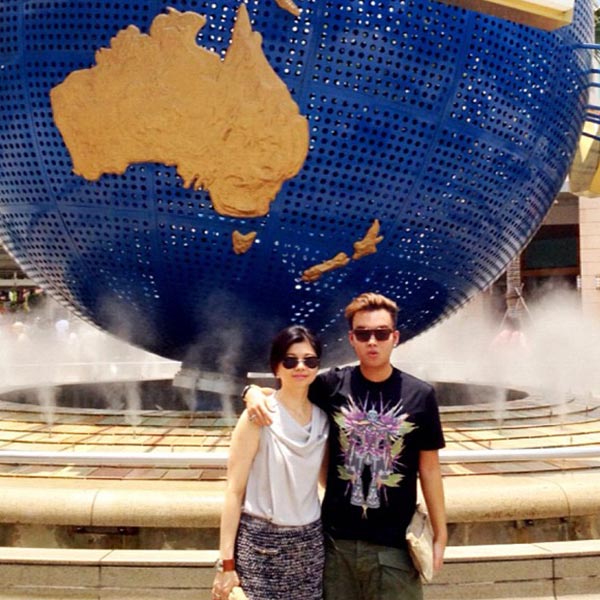 Source
From his social media, it's clear that Kane is a mama's boy who isn't afraid to show his love for his mother. His many Instagram posts include giving her tender pecks on the cheek, showering her with gifts and making video collages of her for Mother's Day. 
In one particular Mother's Day post, Kane captioned his video, "The more I grow, the more I realise that my mum is the best friend I ever had."
3. His father supports what he has achieved with Bling Empire
Kane shared with Entertainment Tonight his father's reaction to Bling Empire. He revealed that while his father is very private, he understands that Netflix is a big platform that can bring Kane many new opportunities, be it for work, helping others or raising awareness.
Kane went on to say that his family members might not have explicitly said they were proud, but he believes they are proud of him on the inside.
4. Went to Anglo-Chinese School
As someone who was born and raised in Singapore, Kane Lim studied at ACS (Barker Road), then continued his education at ACS International.
5. Family runs a billion-dollar business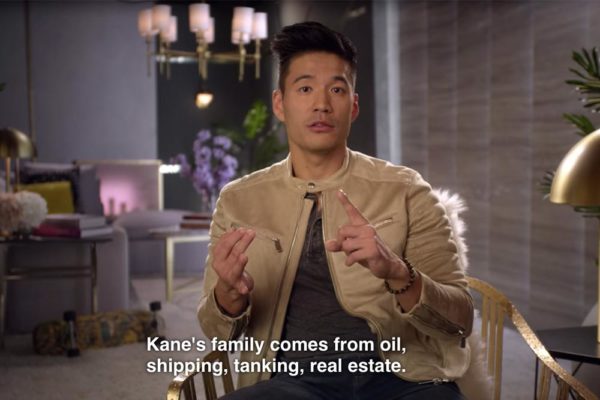 Image courtesy of Netflix
Within the first 2 minutes of Bling Empire, Kevin Kreider tells us that "Kane's family comes from oil, shipping, tanking and real estate." While many people have claimed that Kane inherited his wealth from his billionaire father, he clarified with The Straits Times that his father is not a billionaire. Rather, he runs a billion-dollar company. 
Kane himself runs an investment fund in LA called Kix Capital, where he handles real estate deals, biomedicine and renewable energy. 
6. Served as a corporal in SAF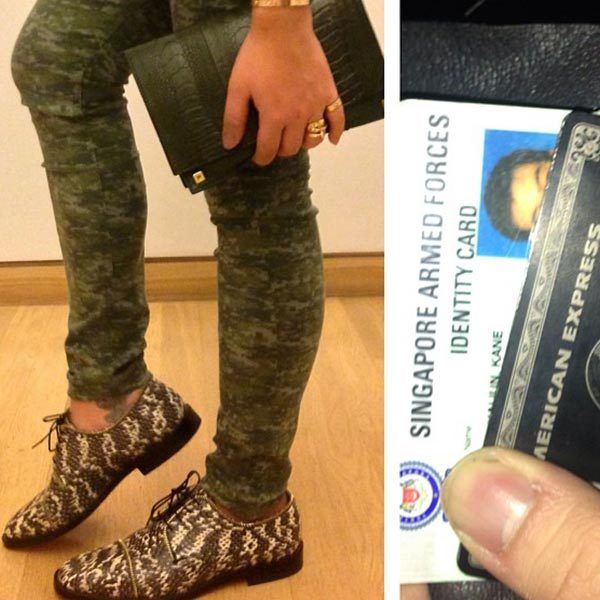 Source
Like every other Singaporean male, Kane had to serve a mandatory 2 years in the army. In an Instagram post, Kane proudly showed off his SAF (Singapore Armed Forces) identity card. His designer camo pants also remind us of the Smart 4 uniform that every Singaporean who has served the nation will be familiar with. 
He then went on to graduate with a bachelor of arts degree from the Fashion Institute of Design and Merchandising in LA, majoring in merchandise marketing.
7. Started investing at the age of 17
According to Kane, he took a loan from his father as an investment in order to create his own fortune. He started investing in fashion and stocks at age 17, and managed to pay back the loan to his father within 2 months. By the age of 19, he had made a sum of more than 7 figures.
8. Moved from Singapore to L.A. for independence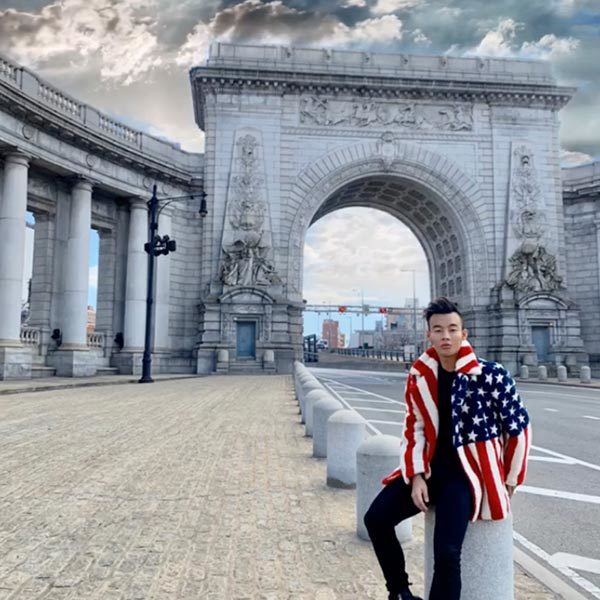 Source
Nine years ago, Kane moved from Singapore to L.A. in order to challenge himself independently. He has said that while Singapore will always be his home, he felt that his desire to be creative and expand his knowledge were limited within our shores. 
Since everything back home was easily accessible for him given his family status, he wanted to strive to build his own name by himself.
9. Loves going to hawker centres for vegetarian food
If you've watched Bling Empire, you will know that Kane is a Buddhist. After turning to Buddhism, he became a vegetarian.
When he is in Singapore, Kane enjoys going to Newton Food Centre for its great vegetarian options. He also frequents the hawker centre next to Guan Yin Temple at Balestier, which only serves vegetarian dishes.
10. Can relate to Astrid from Crazy Rich Asians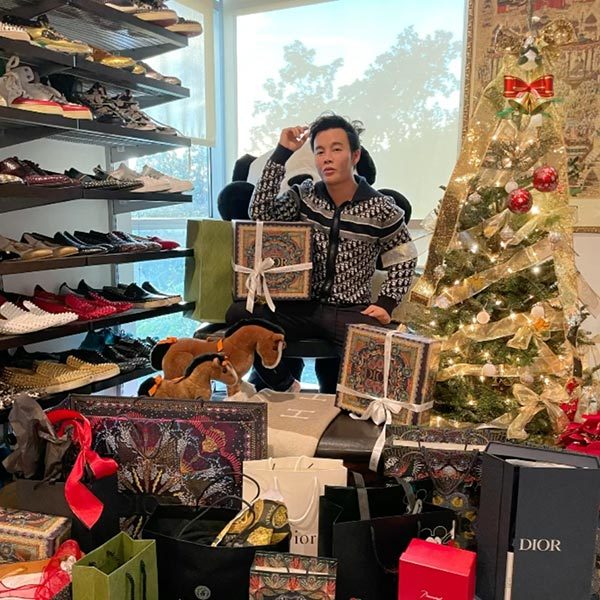 Source
"Just go shopping, it's the best therapy," Kane Lim says in an episode of Bling Empire. He has also mentioned that the Crazy Rich Asians movie was very accurate to his life. Just as how Astrid spends her money on jewellery without batting an eyelash, Kane has said that he once walked into a designer shoe store and bought one pair of everything, in every colour.
Also read:
Why Bling Empire Reminds Me That Being Ordinary Is Extraordinary
11. Loves designer shoes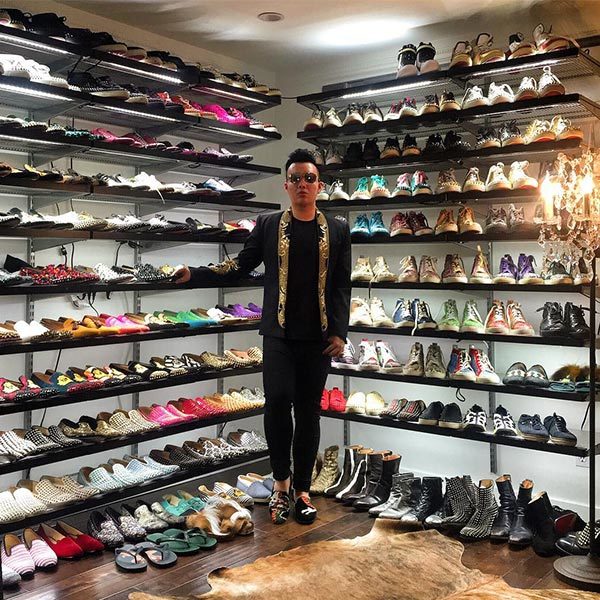 Source
One look at Kane's Instagram and you'll immediately be bombarded with shoes, shoes and more shoes. Kane proudly displays his extensive collection of more than 300 pairs of shoes on shelves lined with LED lights. This collection of high kicks is estimated to be worth around US$300,000 and counting. 
12. Is also obsessed with pandas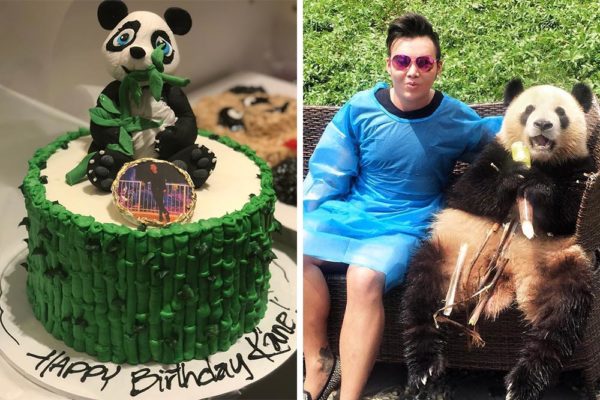 Source, Source
Shoe obsession aside, Kane also has a strong fascination with pandas. Kane often uses the panda emoji to refer to himself, and even calls his mother "mama panda". From panda birthday cakes, stuffed toys, as well as branded panda-themed bags and shoes, it's possible to say that Kane loves pandas as much as he does shoes.
13. Is a massive fan of Mariah Carey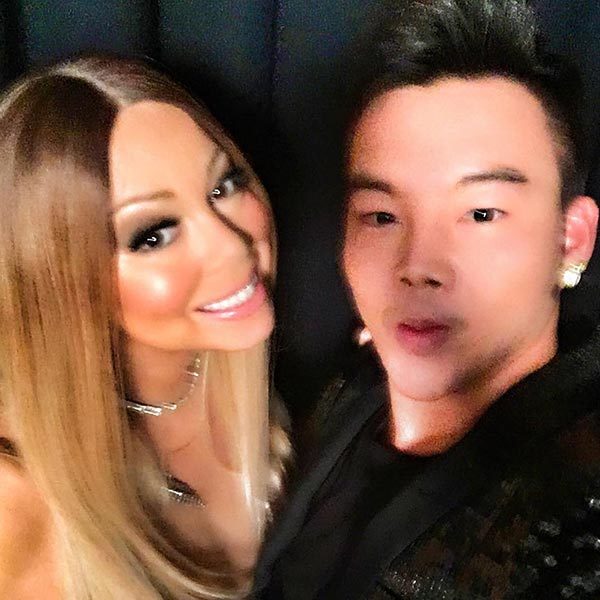 Source
Kane is a massive fan of Mariah Carey, and has said that her music helped him get through many struggles in life while growing up. He has been to so many of her concerts (always in a front-row seat, of course) that she recognises him and even waved back at him a few times during one of her concerts. 
Kane once had the opportunity to meet Mariah in Vegas and gifted her a bouquet of flowers.  
14. Is friends with Xiaxue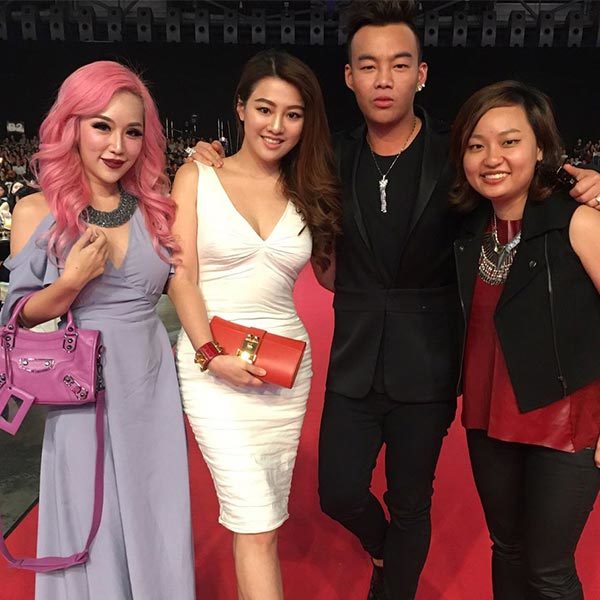 Source
While Bling Empire focuses on Kane's friends in Los Angeles, we do know at least one of his friends back home: Xiaxue. The Singaporean blogger and YouTuber attended a charity event organised by Kane's father for Sian Chay Medical Institution in 2017 to show her support for Kane, and the pair went on to play mahjong after the concert.
15. Declined to be on Singapore Social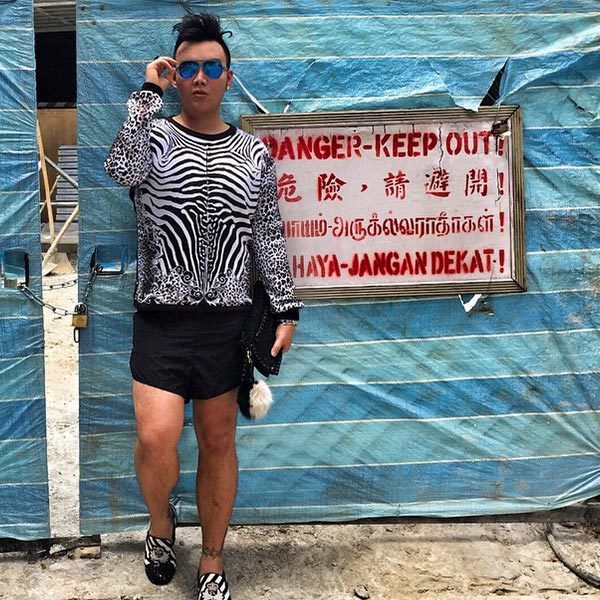 Source
Singapore Social is a Netflix reality show about Singaporean millennials that aired in December 2019. The show's producers had asked Kane to be on the show, but he rejected the offer.
16. Came up with the idea of Bling Empire with Kelly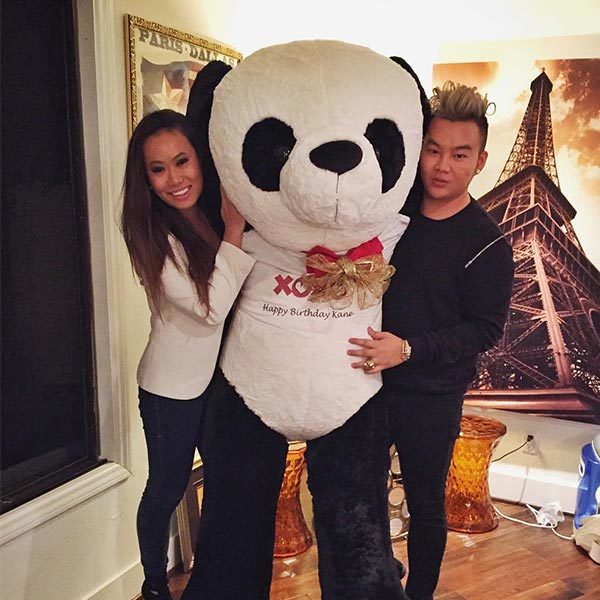 Source
Kane mentioned on the Entertainment Tonight interview that after the Crazy Rich Asians movie came out, there was a huge demand in Asia to find out who these real rich families are. Rather than a fictional movie, people wanted to see their real lives. 
It was because of this demand that him and Kelly Mi Li, whom he has known for 8 years, had the idea of creating a reality show together. They went on to assemble the rest of the cast, and Bling Empire was born.
17. Is now BFFs with Bling Empire co-star Kevin Kreider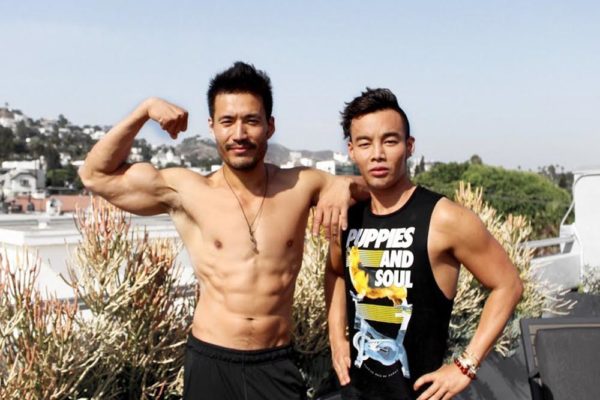 Source
When Kevin moved to LA 2 years ago, Kane was the first person he met. Kelly was the one who introduced them, as she had become friends with Kevin through Instagram DMs.
Kevin has said that he was so surprised to see Kane's bright red shoes at their initial meeting that he thought they definitely wouldn't get along. Contrary to his first impression, they clicked and became fast friends. In fact, Kevin even stated in an interview that he hangs out so often with Kane that Kane can easily finish his sentences for him now.
18. First bonded with Kevin over Buddhism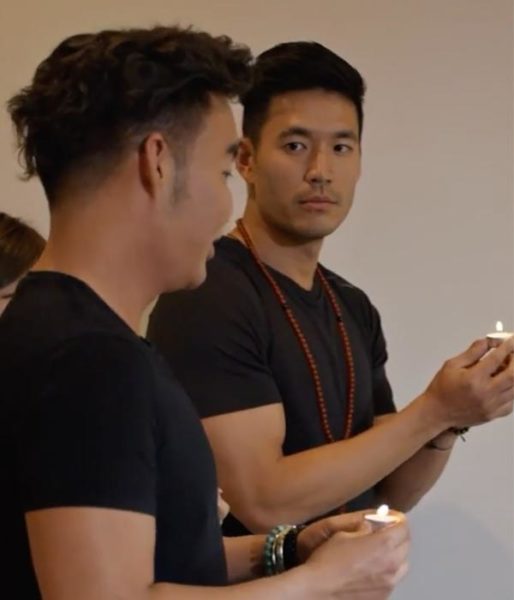 Source
Speaking to ET Canada, Kane revealed that he normally wouldn't talk to "people like Kevin", if it hadn't been for the subject of Buddhism. Kane joked that Kevin looked like a stereotypical LA man with a handsome face and a great body, but nothing going on in their brains. As it turned out, Kevin was interested in Buddhism, and Kane was the one who guided him.
Both Kevin and Kane have taken to Instagram to talk about one of their favourite scenes in Bling Empire. Kane, with the support of Kevin, guided their friend Cherie Chan to find peace with her late mother through Buddhism. All three of them have said that it was one of the most heartwarming scenes of friendship in the show.
19. Not interested in relationships as of now
In the same interview with Entertainment Tonight, Kane was asked if he currently has any suitors or love interests. To which Kane replied, "Oh my gosh, I'm not focused on that right now!"
Even if there is no one he's interested at the moment, fans still love "shipping" the fun bromance between him and Kevin due to their close bond.
20. Would like to fly the whole Bling Empire cast to Singapore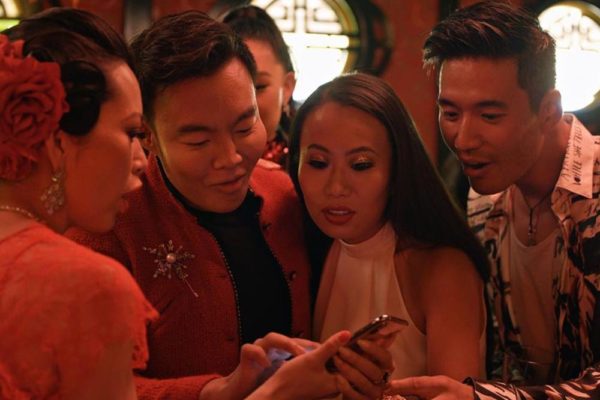 Source
When asked what he would like to see if there were to be a second season of Bling Empire, Kane revealed that he would love to fly the whole cast to Singapore, and show them what Singapore is really like.  
Hopefully this means that fans can anticipate yet another exciting season of Bling Empire in the near future.
Kane Lim Might Be Wealthy, But His Down-To-Earth Personality Is What Makes Him So Loved
As you uncover more about Kane Lim's personality through the show, you realise how humble and loyal he is to his friends underneath that bling exterior. 
If you can't get enough of Kane Lim and his positive outlook on life, you can follow him on Instagram where he often updates his feed and stories. Additionally, check out his Tiktok account for more funny sides to the Bling Empire on Netflix star.
Cover: Source
Also read:
7 Life Lessons From The Women Of Bling Empire On Netflix Including That "There Ain't No Dick That Good"