BIGBANG Reuniting For Coachella 2020
Korean superstars BIGBANG will be performing together at Coachella 2020. The band went on hiatus after its last single, Flower Road, was released in March 2018 but will be reuniting for the world-famous festival in Indio, California come April 10 and 17. 
"Let's meet next time, when the flowers bloom," G-Dragon sings in Flower Road. This is particularly poignant because flower crowns have become an iconic Coachella accessory.
Joining them for the epic festival this year are flower crown queen, Lana Del Rey, 'softboy' favourite, Frank Ocean, and Asian hip-hop stars, 88rising.
Members released from military conscription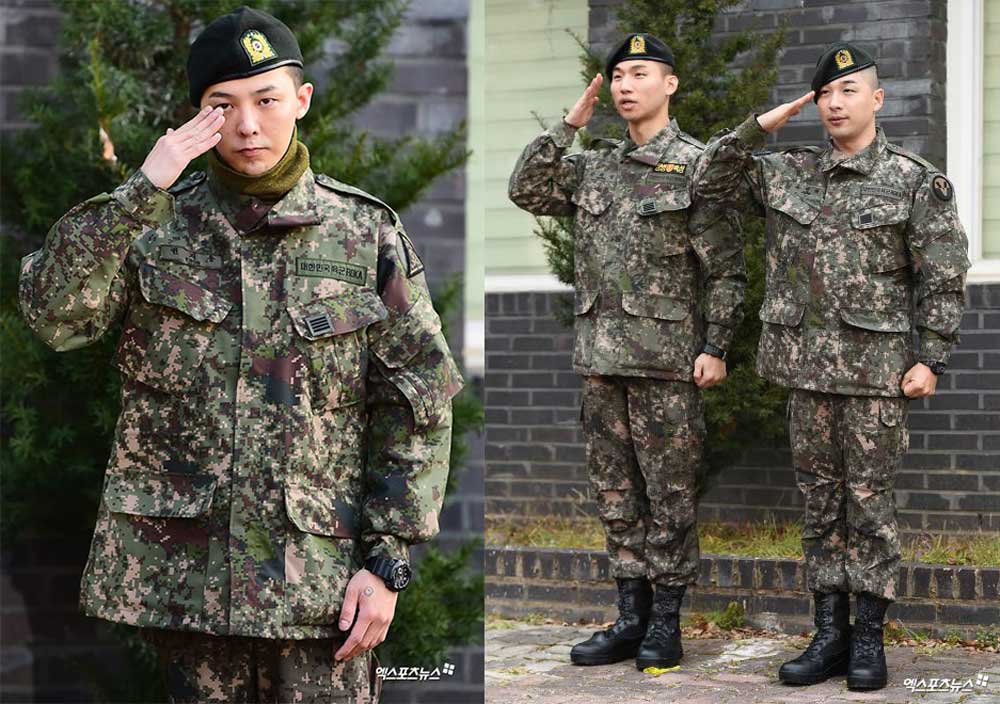 Left to right: G-Dragon, Daesung and Taeyang at their discharge ceremonies
Source, Source
In October 2019, BIGBANG's leader G-Dragon (Kwon Ji Yong) was discharged from Korea's military conscription after serving for 1 year and 8 months. His mates Taeyang and Daesung were released from their conscription in November 2019 after serving the same amount of time.
The band's oldest member and resident rapper T.O.P (Choi Seung-Hyun) had a more complex time with his national service. He was enlisted into the Korean police force in February 2017 but was discharged within 4 months for smoking and possessing marijuana.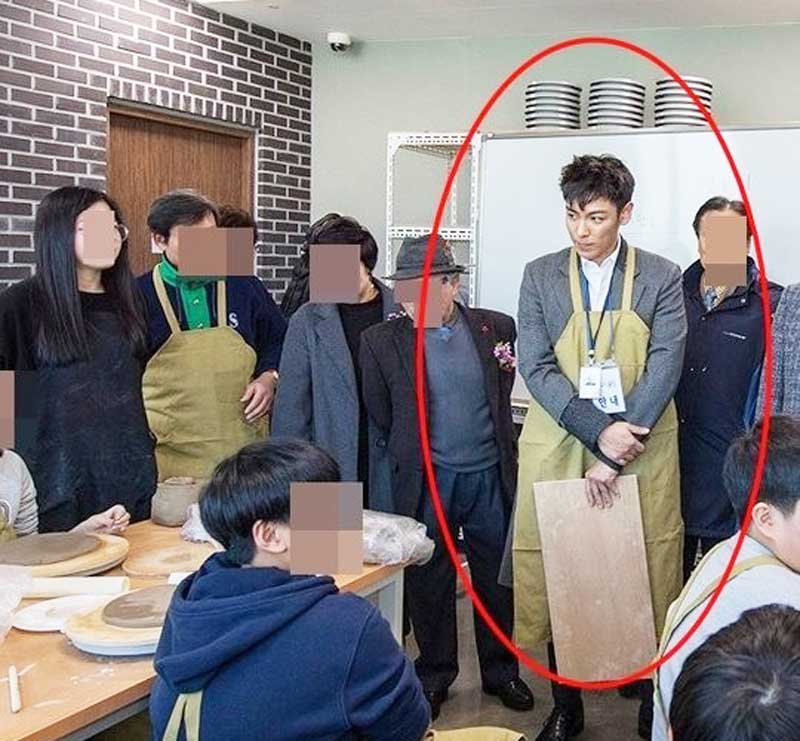 T.O.P helping out in a ceramics class at Yongsan Crafts Museum
Source
After a 10-month jail term, T.O.P served as a social worker in Yongsan Crafts Museum and was discharged in June 2019.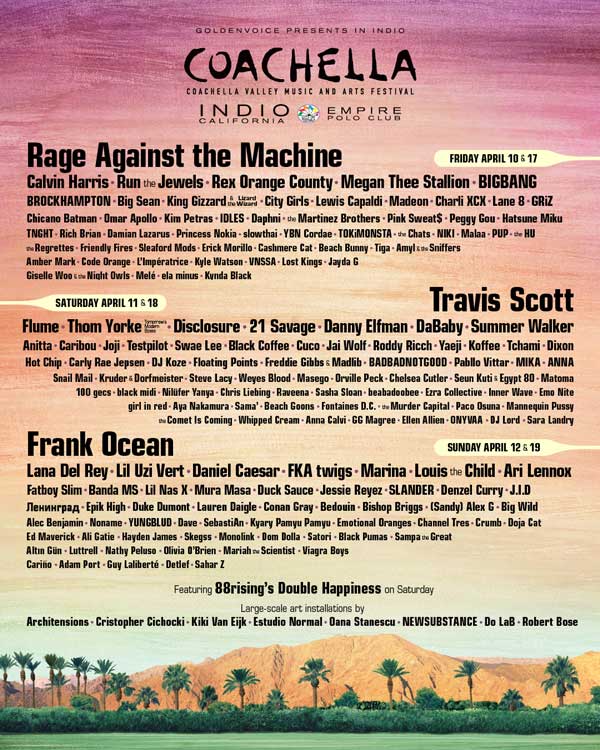 Coachella 2020's lineup
Source
BIGBANG's holding company YG Entertainment announced on its Twitter account that BIGBANG will be one of the headliners for America's largest music festival. 
Seungri's scandal
The youngest member of BIGBANG Seungri (Lee Seung-hyun) resigned from the band on 11 March 2019 after various allegations of misconduct. He was the public relations director for a nightclub, Burning Sun, and was accused of being involved in drugs and violence. 
After some phone messages were leaked, Seungri was also accused of providing sexual escort services. Upon the legal actions taken against him, his military service was postponed on 20 March 2019. 
BIGBANG Will Perform At Coachella 2020
2020 is a new decade and a fresh start for Korean superstars BIGBANG. The band was formed in 2006, after being groomed by holding company YG Entertainment. At some point, they were Korea's biggest stars, only to be overshadowed in recent years by BTS. 
Fans enjoyed their "alternative K-pop" music, which took inspiration from Western pop and hip-hop. They were also widely loved in the fashion industry for their outlandish styles. Fashion legend Karl Lagerfeld frequently invited them to be guests at Chanel presentations. 
BIGBANG fans can look forward to the band's reunification at Coachella 2020 after the tumultuous recent years.  
Also read:
Karl Lagerfeld's Death Marks The End Of An Era When People Stayed At Their Jobs
 Cover image: Source