Bottega Veneta Noodle Bag
From handbags that look like garbage bags to instant noodle shoes, Italian luxury brand Bottega Veneta isn't new to the world of quirky collections that make us giggle. This time round, the brand isn't disappointing us with their new Double Knot bag that looks just like handmade noodles made by the staff at Haidilao.
The design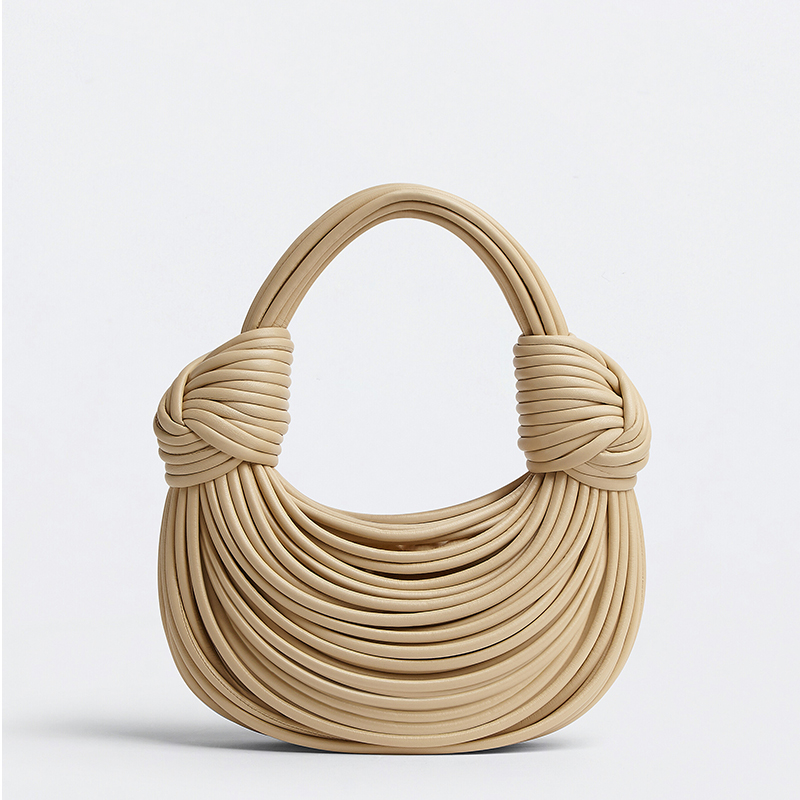 Source
The Double Knot bag comes in a light beige shade known as "porridge", almost as if Bottega Veneta knew that it'd be associated with food. Just as its name describes, there are two knots on the side of the handles that tie the "noodle strands" together.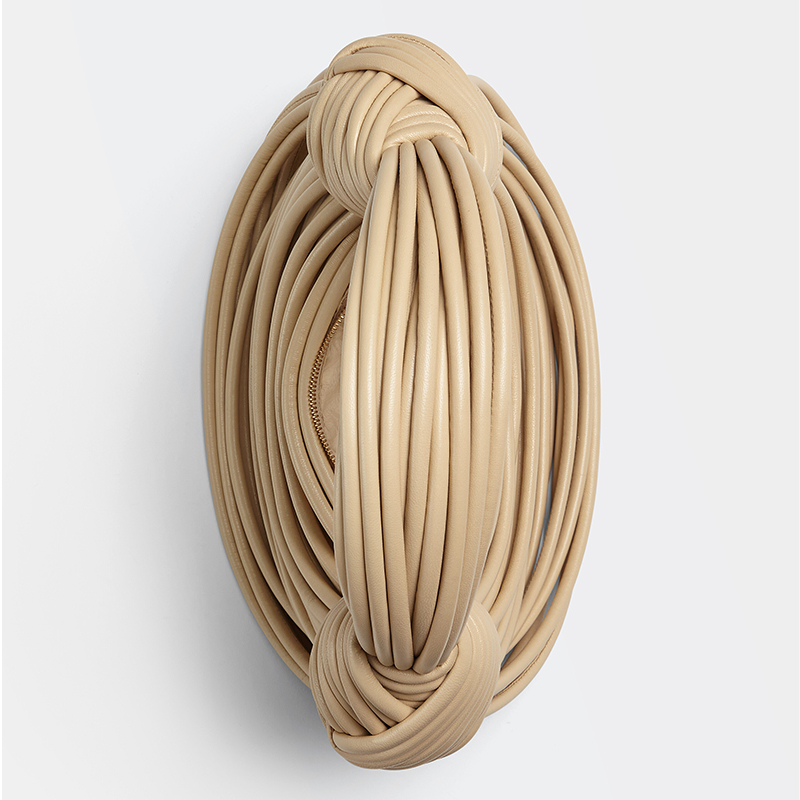 Source
It's almost impossible to distinguish this bag from a packet of noodles when viewing it from the top. The entire bag is made of leather, while the single compartment with a zip is lined with nylon inside.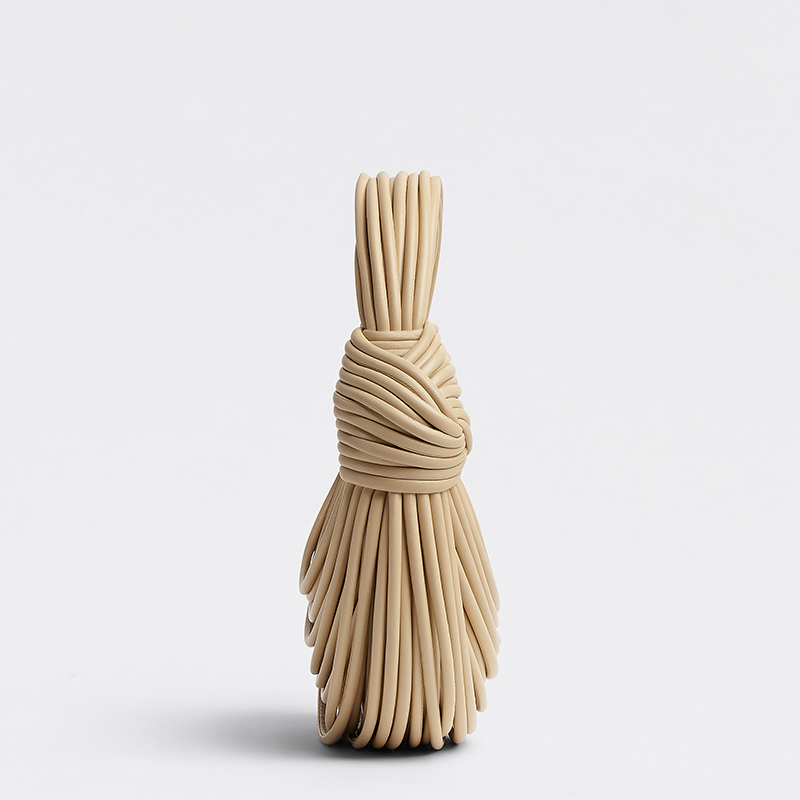 Source
From the side, the bag appears to be slim, making it easy to sling around your shoulder while you're out shopping with your girlfriends.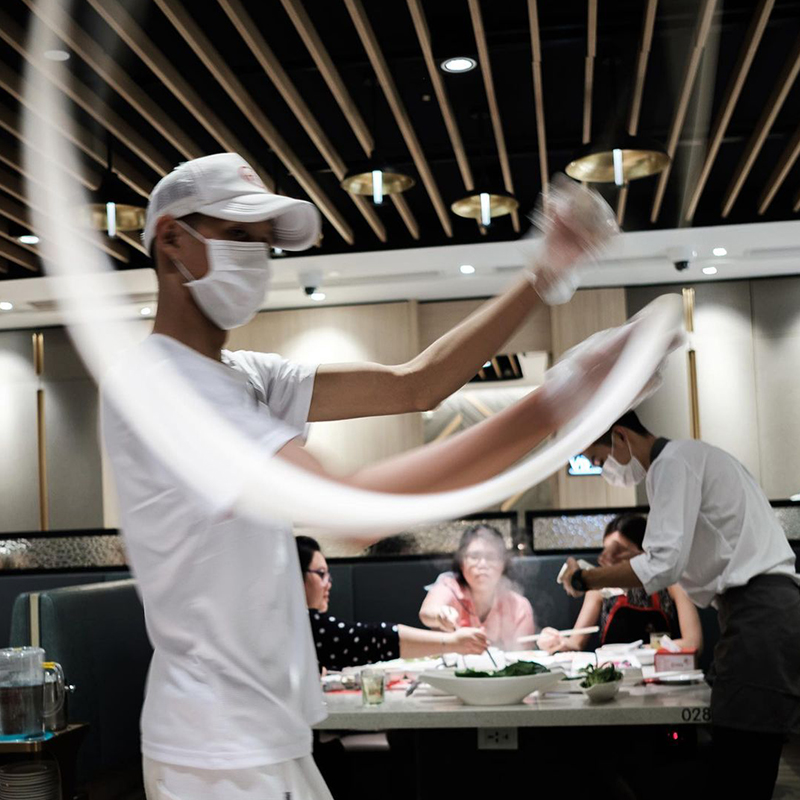 Source
Take this bag with you on a Haidilao date with bae while watching the noodle-dancing staff work his magic with the dough — perhaps you might even impress him with your own bag's fine "noodle strands". 
Be careful not to confuse it with the actual noodles during your meal though — you wouldn't want your new bag to end up in a pot of mala soup.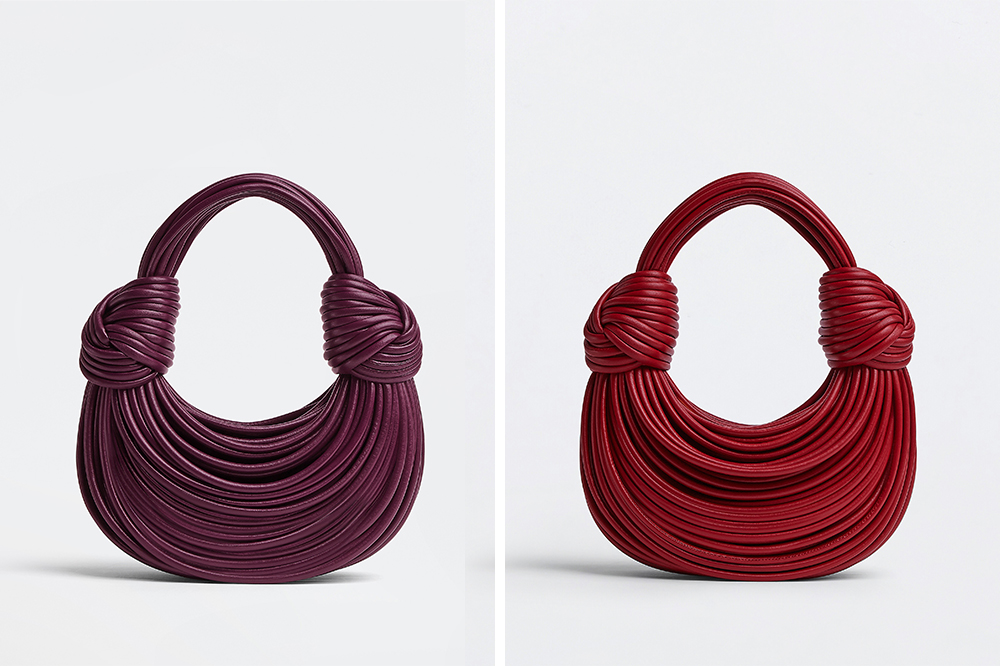 Source
Besides the porridge shade, there are also 2 other colour variations in mystic (left) and dark red (right). 
Even in different colours, the bags continue to remind us of buckwheat or konjac noodles at Haidilao that come in brighter shades.
Jellyfish bag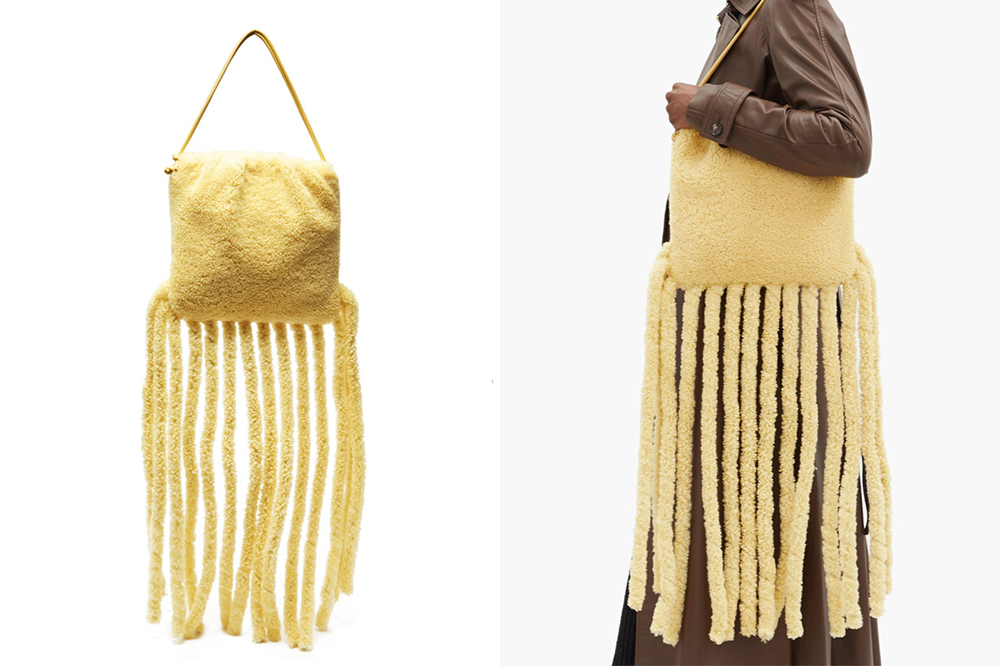 Source
Previously, Bottega Veneta also launched The Fringe shearling pouch with strands of long fluffy fabric hanging on the bottom that resembles a jellyfish. Lined with supple tonal leather to give off a playful look, this handbag looks ready to swim away into the ocean. It is retailing at $4,182 each.
This Bottega Veneta New Double Knot Noodle Bag Has Us Hungry For More Designs
Bottega Veneta's new Double Knot bag is available for pre-order at $3,840 on their online website. We're not sure about you, but staring at this bag for too long has us craving for a hearty meal at Haidilao — maybe Bottega Veneta will release more fashion pieces shaped after hotpot ingredients to satisfy our cravings in the next collection. 
Also read:
SingPost Now Has Items Like Lunch Bags & Tissue Holders Sustainably Made From Frontliners' Uniforms