Bottega Veneta Knot Minaudiere Purse
These days, everything can become a fashion trend. From potato chip Balenciaga bags to underwear-shaped bags, style truly knows no bounds. 
Now, Bottega Veneta has hopped on the bandwagon and released the Knot Minaudiere, a purse that looks similar to the maggi mee we see in hawker centres. While this is not their first time selling bags that resemble noodles, their newest creation definitely has us hungry for more. 
The design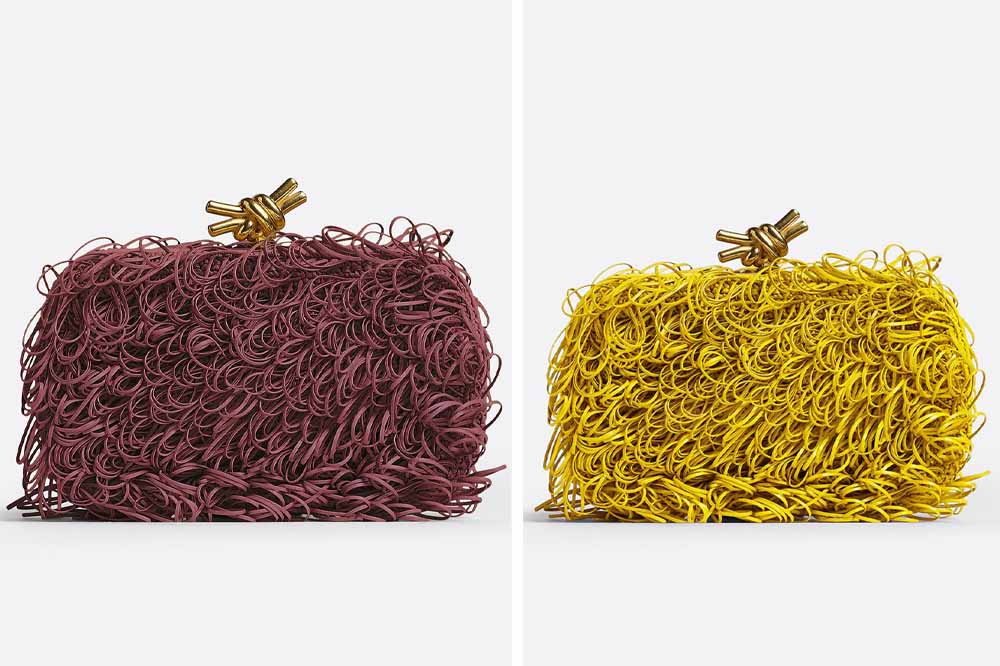 Adorning the purse are small strips of what seems like "noodle" strands, which are actually  made out of leather. The bag also comes in two colours, "Barolo" and "Pollen", purplish-red and yellow respectively. The purple version even resembles KOKA's purple wheat noodles, if you want a "healthier" look to your OOTD.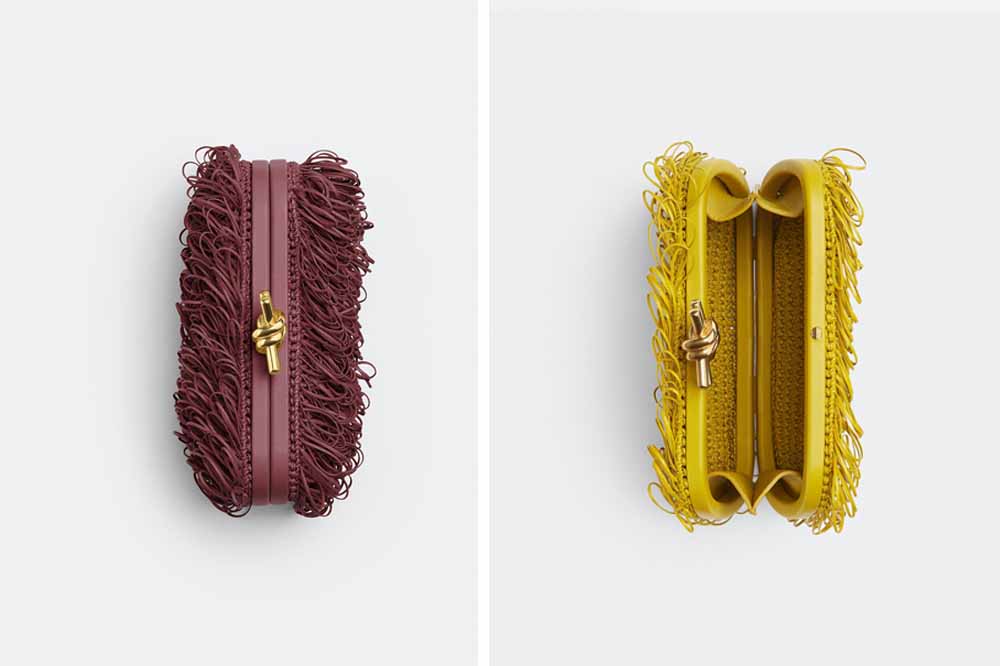 The purse is held together by a magnetic closure, with an adorable knot twist for the clasp.
With dimensions of 11.5cm x 19cm x 2cm, you can bring this bag out for a girls' night out with minimal hassle. Now you can dance the night away with ease of mind knowing your essentials like your cash and keys are safe.
Bottega Veneta's Knot Purse Will Let You Look Like A Snacc On The Go
With this purse, you never have to worry about looking basic when you're out and about. However, these do come at a hefty price – each Knot Minaudiere retails at $6,400. Head over to Bottega Veneta's website to check them out for yourself. 
All images courtesy of Bottega Veneta. 
Also read:
Lay's x Balenciaga Has A USD$1,800 Potato Chip Clutch Bag For You To Be An Atas Snacc On The Go