Bottega Veneta Telephone Cord Necklace 
From Bottega Veneta's "garbage bag" (aka its Twist Bag) to its instant noodle shoes, it seems the Italian luxury fashion brand draws inspiration from the most random of places. Bottega's telephone cord necklaces, earrings and rings are next in line to join the brand's family of life-like (literally) replicas of everyday objects. Whether the resemblance was intentional or not, let's take a closer look at the accessories. 
The necklace
A regular telephone cord (left) and Bottega Veneta's necklace (right)
Source, source 
For those who grew up during the days of the Yellow Pages and mothers eavesdropping on your landline conversations, telephone cords will be a familiar sight. 
The resemblance between the necklace (above, right) and a regular telephone cord (above, left) is uncanny. Just that instead of rubber, the necklace is made out of enamelled sterling silver.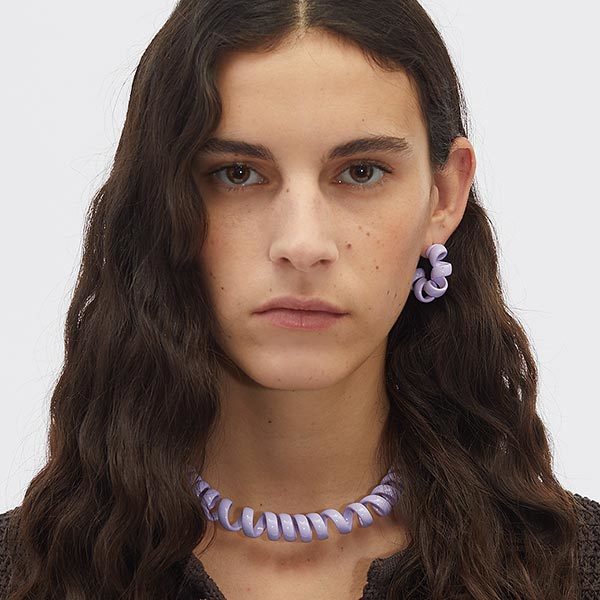 Even as smartphones get more advanced and the model numbers climb (what is it now, iPhone 12?), Bottega Veneta has opted to keep it old school with the telephone cord.  
Who would have known the wire we used to twirl with our fingers as we spilled the latest tea would make a foray into the high fashion world?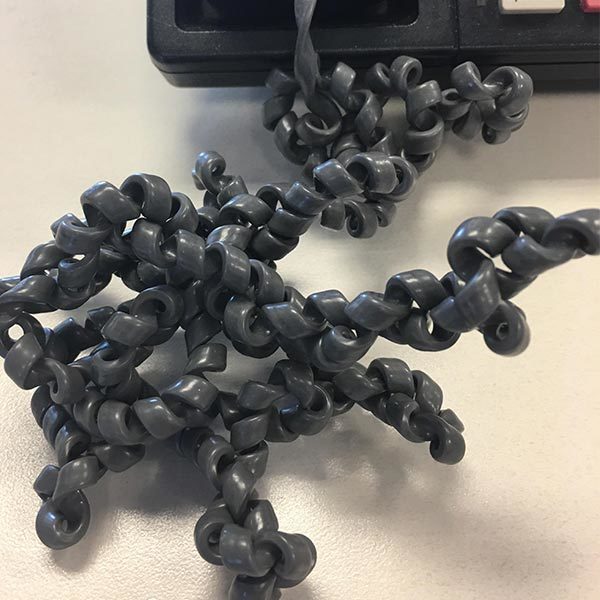 Anyone who used a landline for a long time will relate to the struggle of the cord getting tangled after a while. Luckily, now that Bottega Veneta has transformed the wire into an accessory, we doubt it will get bunched up anymore. For the sake of the lives of anyone who wears it, we sincerely hope it doesn't.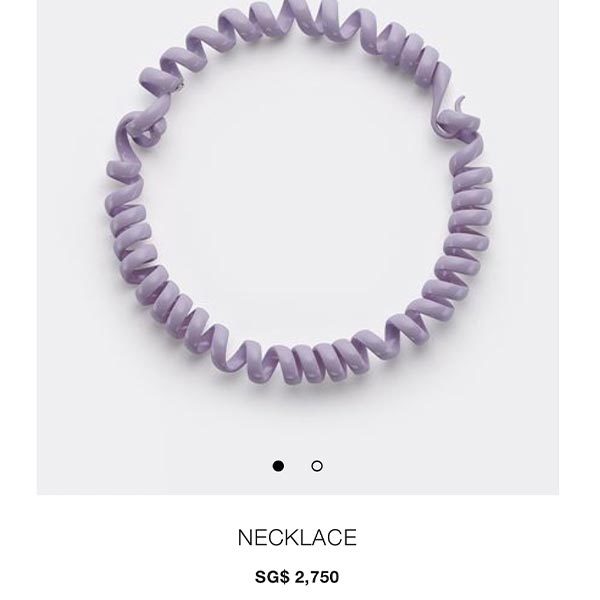 Unfortunately, the necklace isn't something that you can easily get from Shopee for under $2. Should you choose to cop the accessory, you will have to part with $2,750 of your hard-earned cash. 
Also read:
Coach Has An XXL Version Of Its Pillow Tabby Bag That's Big Enough To Contain All Your Emotional Baggage
Other telephone cord accessories 
Necklaces aren't the only accessory to get the nostalgic treatment. Bottega Veneta also has telephone cord-inspired rings and earrings. The ring will set you back $650, while the earrings cost $990.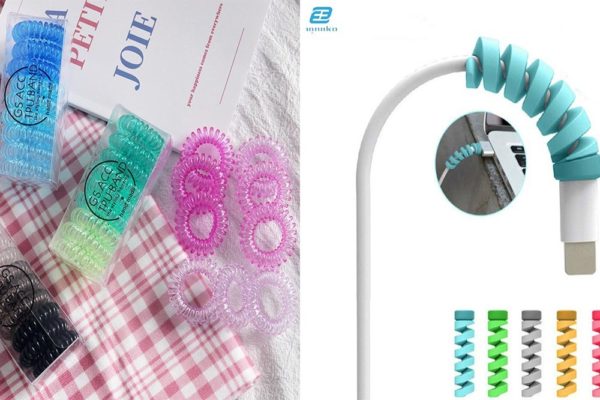 If you enjoy the concept but Bottega Veneta's prices are out of your budget, fret not. A quick search on Shopee will reveal that there are a bevy of similar-looking telephone cord-themed accessories. From scrunchies to cable bites, these quirky items aren't just commodities for luxury fashion connoisseurs.
Bottega Veneta's Telephone Cord Necklace Will Make You Miss The Good Old Days 
Old technology like landlines might be turning obsolete, but at least brands like Bottega Veneta are paying homage to them. As funny as the telephone cord necklace is, let's appreciate it for reminding us of what was once a staple in our lives. 
Also read: 
Bottega Veneta's New Bag Looks Like A Garbage Bag & Proves That One Woman's Trash Is Another Woman's Treasure