Breast Milk Skincare
Let me just start by saying: GURL, my struggle for good, clear skin is R E A L. In my teenage years, the main fight was to clear acne and consistently apply sunscreen. Now, in my mid-twenties, I begin my war against ageing.
Blue light from screens accelerates ageing
Most people know to guard against air pollutants with serums to prevent skin deterioration and wrinkles. But few understand the need to protect their skin from blue light exposure.
Blue light, or high-energy visible (HEV) light, is found naturally in sunlight. But our smartphones and computers also emit blue light. Prolonged exposure not only harms our vision and disrupts our circadian rhythm and sleep, but also harms our skin. It leads to premature skin ageing and your skin not properly absorbing skincare products.
No wonder my skin is messing up—I routinely spend 8 hours in front of a desktop at work, only to go home to play mobile games.
After hearing me complain about my ~strugglez~ for the nth time, my editor finally suggested I try a skincare regime with actual breast milk.
Apparently, the nutrient-rich formula has oleic acid, which has anti-ageing properties. It also contains palmitic acid, which protects and moisturises skin.
Well, this wouldn't be the craziest thing I've done in the name of work. And what's good enough for a baby is good enough for me. So brb, gonna go put breast milk on my face.
Quest for breast milk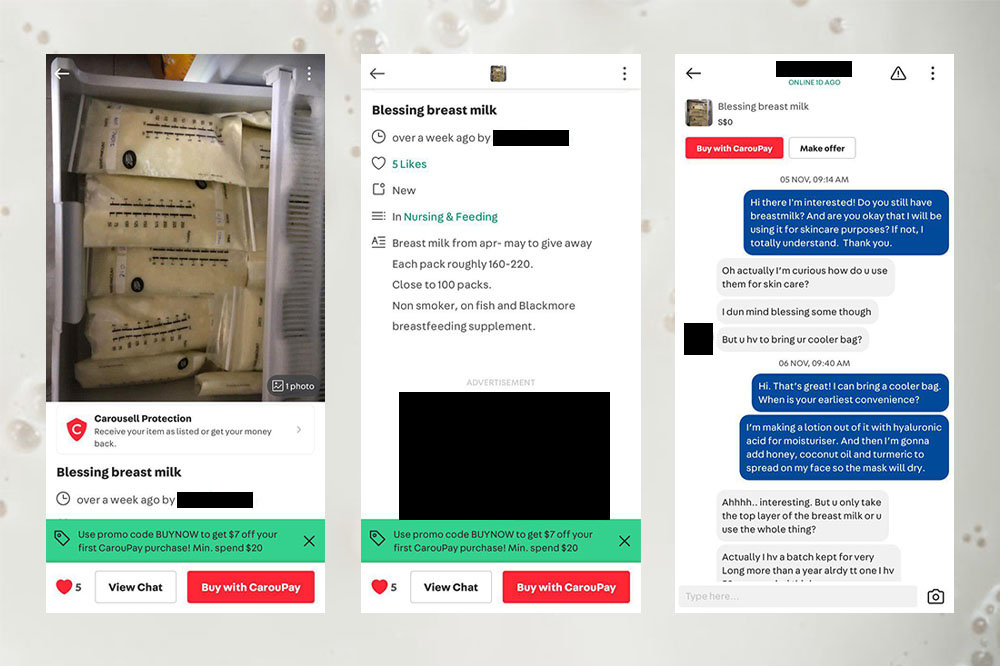 I made sure prospective sellers knew their milk was going to be used for skincare
Because I'm neither pregnant nor willing to ask my colleagues who are nursing mothers to pump a fresh cup for my face, I turned to Carousell to get my hands on some milk. The internet recommended that I get frozen breast milk "not stored for more than 6 months".
However, I didn't want to be wasteful of breast milk. Therefore, I specifically asked mothers who had frozen their surplus milk which were soon to 'expire' and be discarded.
Seven awkward conversations later, I was "blessed" with breast milk.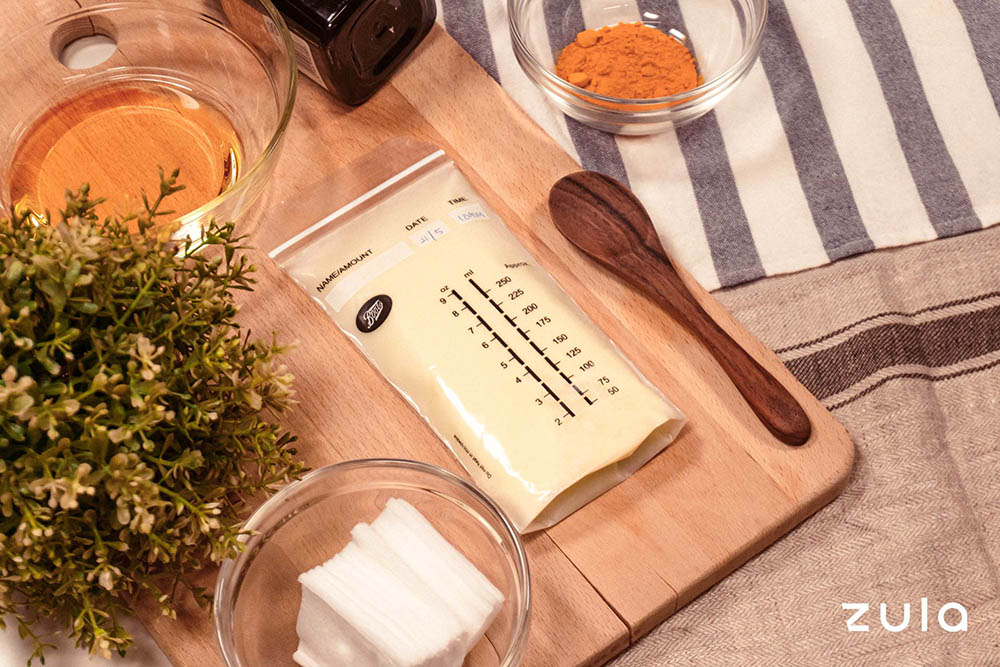 One of the breast milk packets I got off Carousell
As my last encounter with breast milk was when I was an infant, it took me a while to get used to the unfamiliar odour. It's normal for frozen and defrosted milk to have a slightly sour smell. So imagine that plus the scent of goat cheese, but three times stronger, with a slight metallic tang.
I was also surprised by how watery breast milk is. It has a thinner and lighter consistency than cow's milk, and tends to separate into two layers.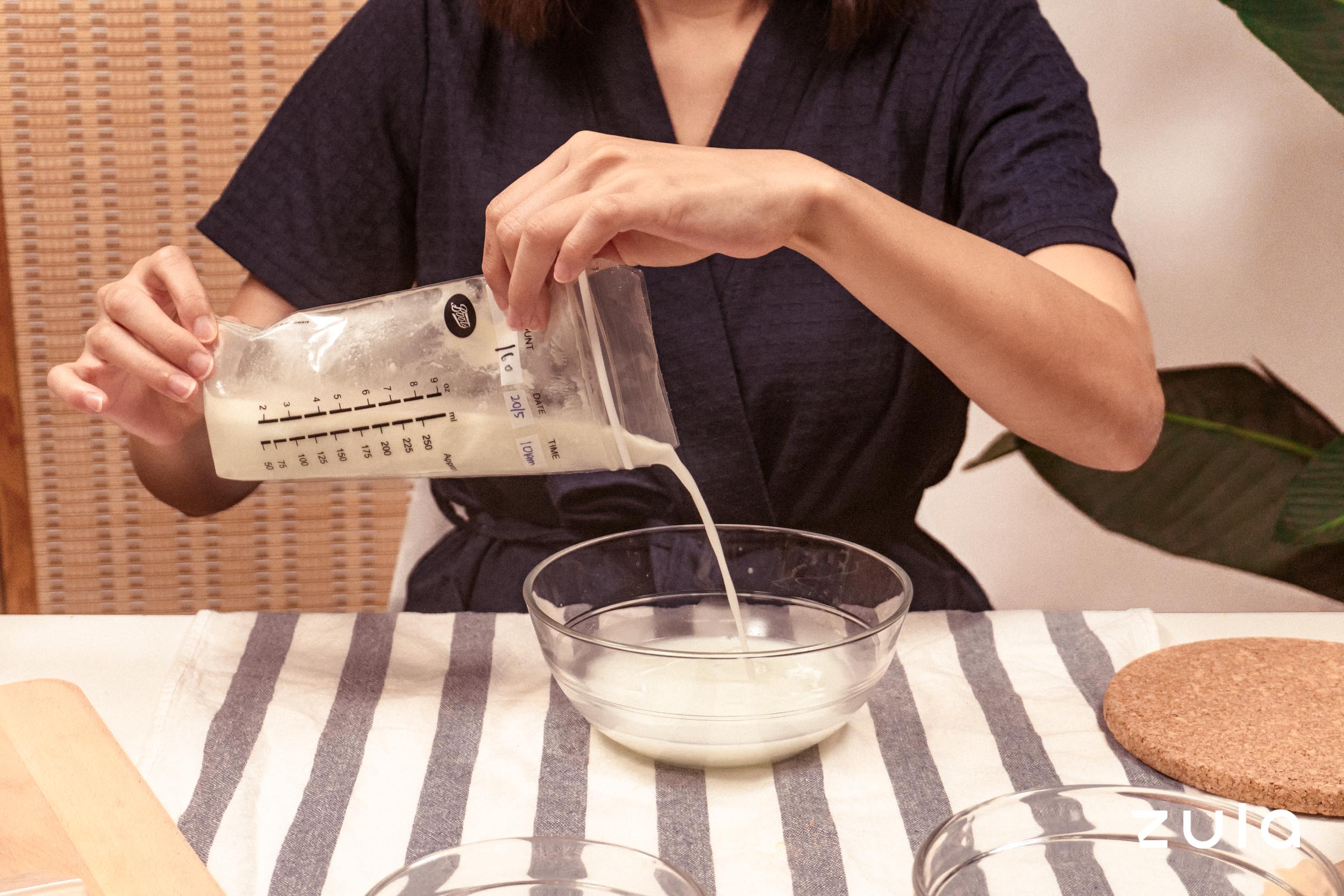 Prepping the breast milk to be used as a cleanser
I decided to come up with a three-step skincare routine focused on hydration using the breast milk—cleanse, moisturise, mask.
Breast milk cleanser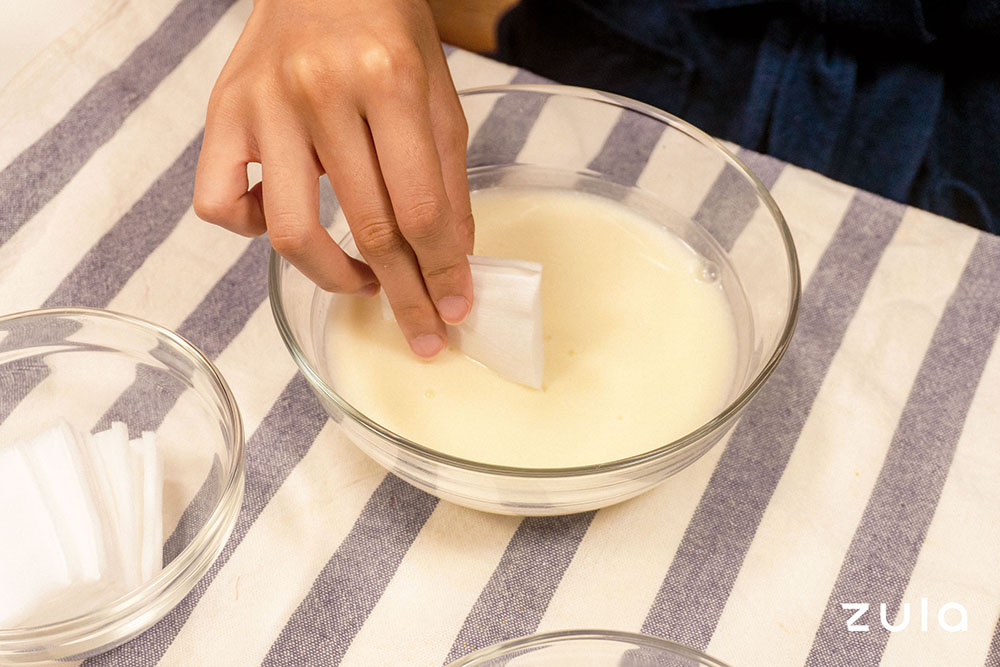 Cleansing was simple enough. I soaked a cotton pad into a bowl of breast milk and applied it to my face. Then, I let it sit on my skin for a few minutes before wiping the excess milk away with a warm wet towel.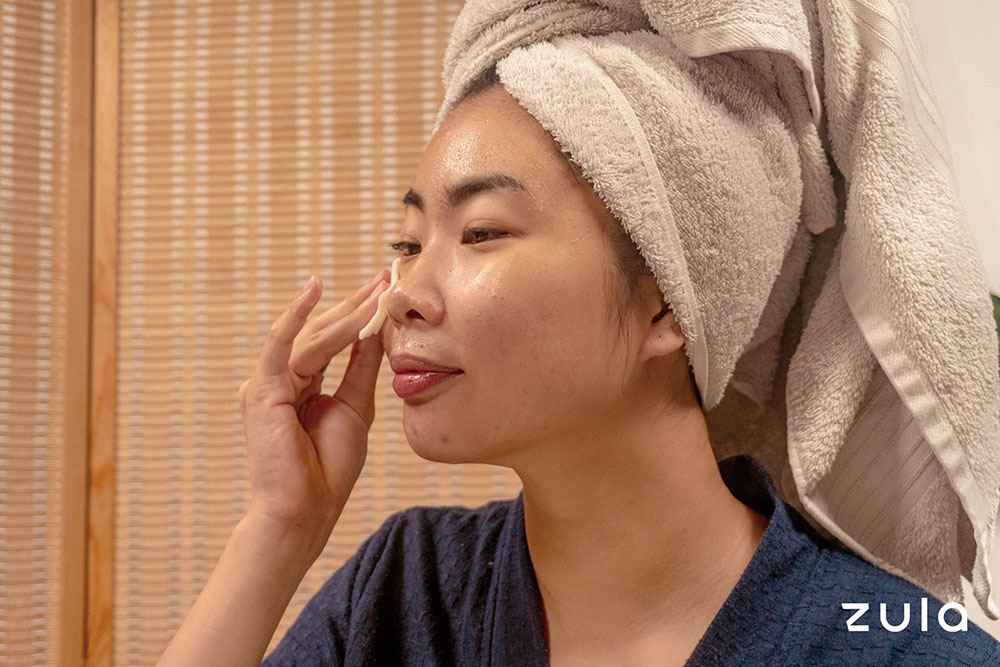 So far, so good
When applying the milk to my forehead, some trickled into my mouth. I now know breast milk tastes like concentrated cow's milk mixed with a few spoonfuls of sugar. I also do not know what to do with this information.
While my cheeks did feel soft and the breast milk was gentle on my skin, I did not feel cleansed. My skin looked exactly as it did, pre-cleanse.
Breast milk cleanser
Ease of use: 4/5
How much I was grossed out: 5/5
How much younger I felt I looked: 0 years younger
Breast milk moisturiser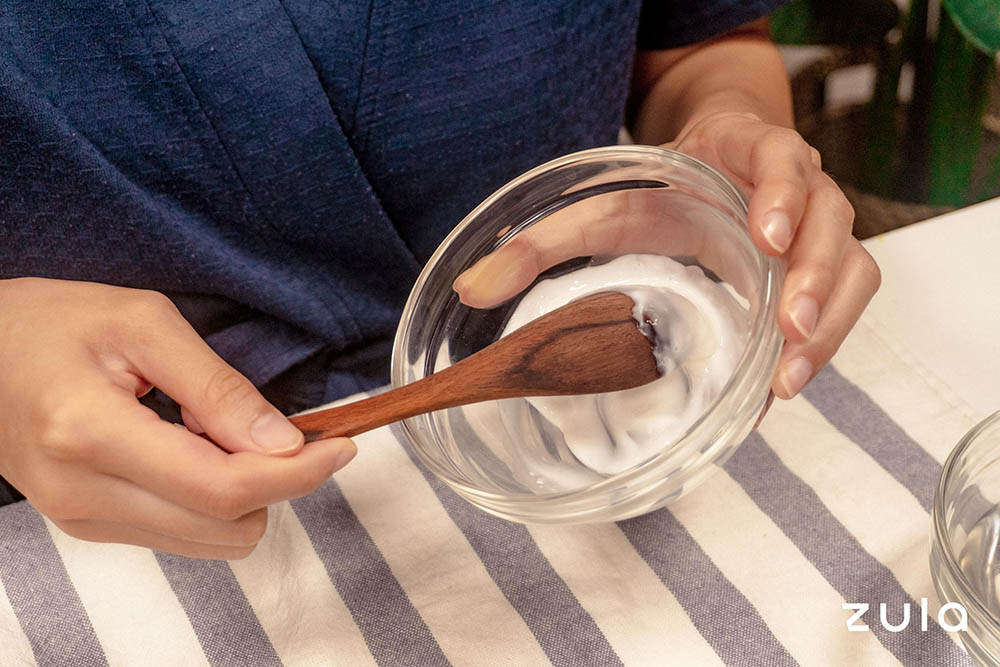 Next, I whipped up a concoction of hyaluronic acid serum, unscented moisturiser and breast milk. Subsequently, I used my fingers to apply the breast milk moisturiser and patted the excess into my skin.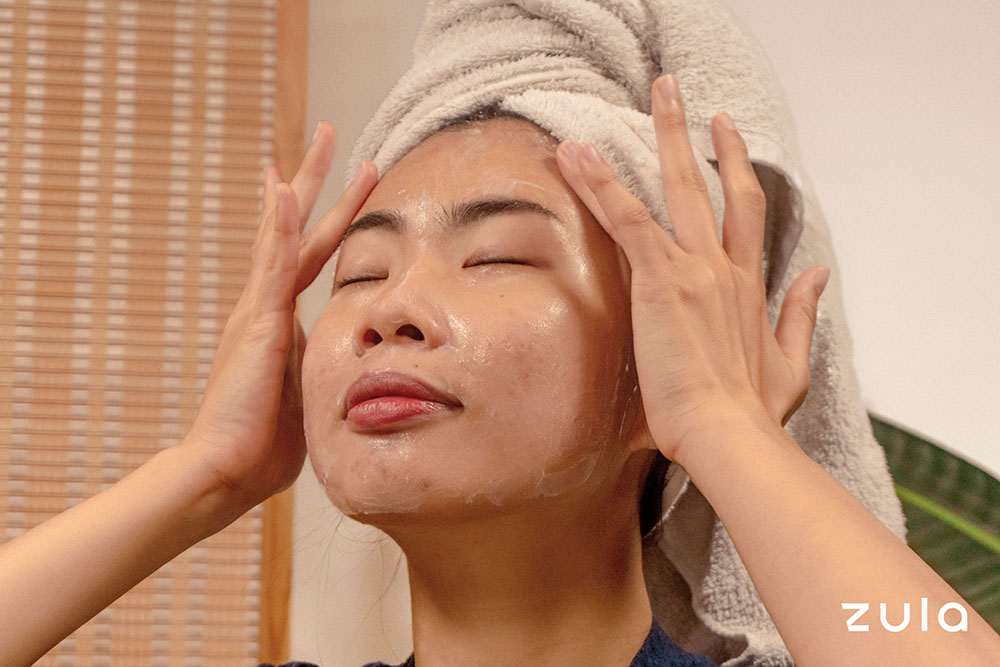 Using the breast milk moisturiser, my skin felt supple and bouncy. I liked how it took on a slight glowiness. I felt I was absorbing liquids from the fountain of youth. At this point, I took a moment to seriously question if breast milk was the cure to luscious skin.
Breast milk moisturiser
Ease of use: 4/5
How much I was grossed out: 2/5
How much younger I felt I looked: 4 years younger
Breast milk mask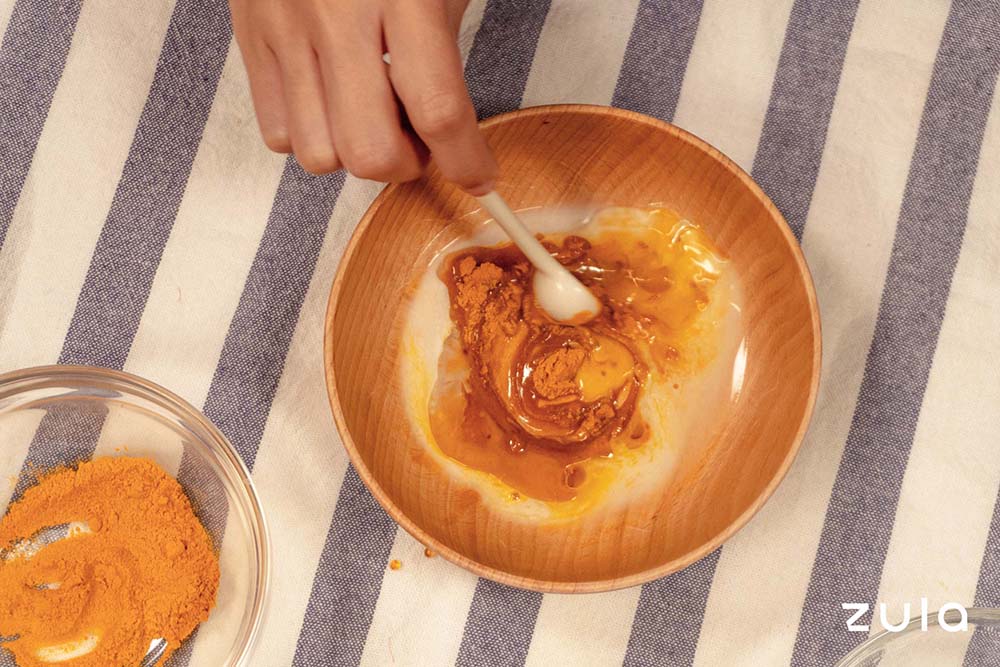 The last step of my beauty regime was an anti-inflammatory mask. I mixed honey, coconut oil, turmeric and breast milk into a paste. Afterwards, I applied it and let it sit for 20 minutes till it was dry.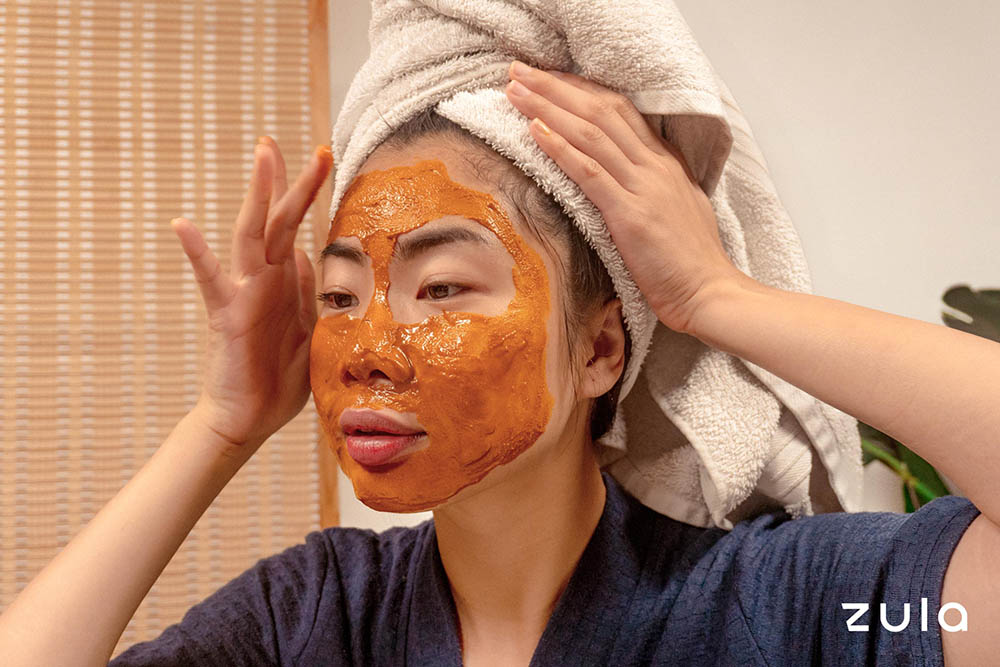 This mask was a terrible idea. The turmeric stained my skin slightly and there was a sensation of dryness, despite the coconut oil. As I removed the mask, I felt I was giving myself wrinkles by forcibly rubbing the dried paste off of my face.
Whatever good feelings I had about breast milk promptly evaporated.
Breast milk mask
Ease of use: 2/5
How much I was grossed out: 1/5
How much younger I felt I looked: -5 years
Uriage Age Protect Skincare Range
While the breast milk moisturiser did plump up my skin and temporarily reduced the sallowness of my under-eye area, preparing the product required too much effort. I reported the results of my skincare experiment to my editor, only for her to look shookt AF. Plot twist: she was "just joking". Ha. Ha.
Turns out, I didn't have to go through such crazy measures to protect my skin from anti-ageing and blue light. My desk buddy, aka ZULA's resident beauty enthusiast, told me I could have achieved my desired results with Uriage's Age Protect range.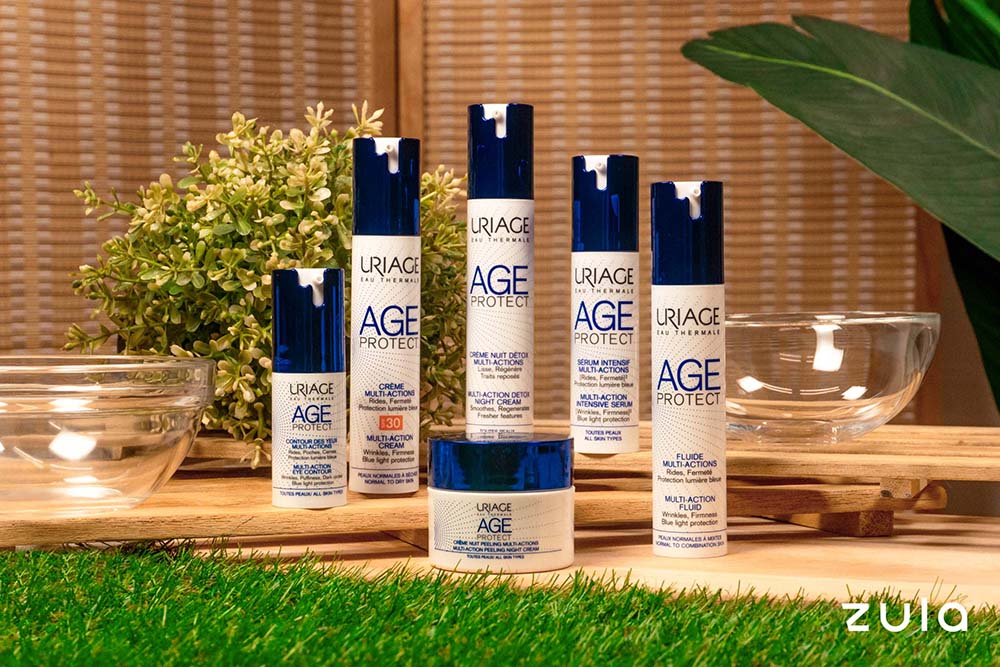 Uriage Thermal Water and an anti-blue light barrier patented formula are combined with retinol, hyaluronic acid and dragon's blood sap to target wrinkles. Vitamins C and E are also added to prevent and correct pigmentation. Altogether, the products form an anti-pollution barrier to protect your skin from the environment.
Begin your skincare regime with the Uriage Age Protect Multi-Action Intensive Serum 30ml ($79.90). The serum absorbs easily into the skin and doesn't leave a tacky residue.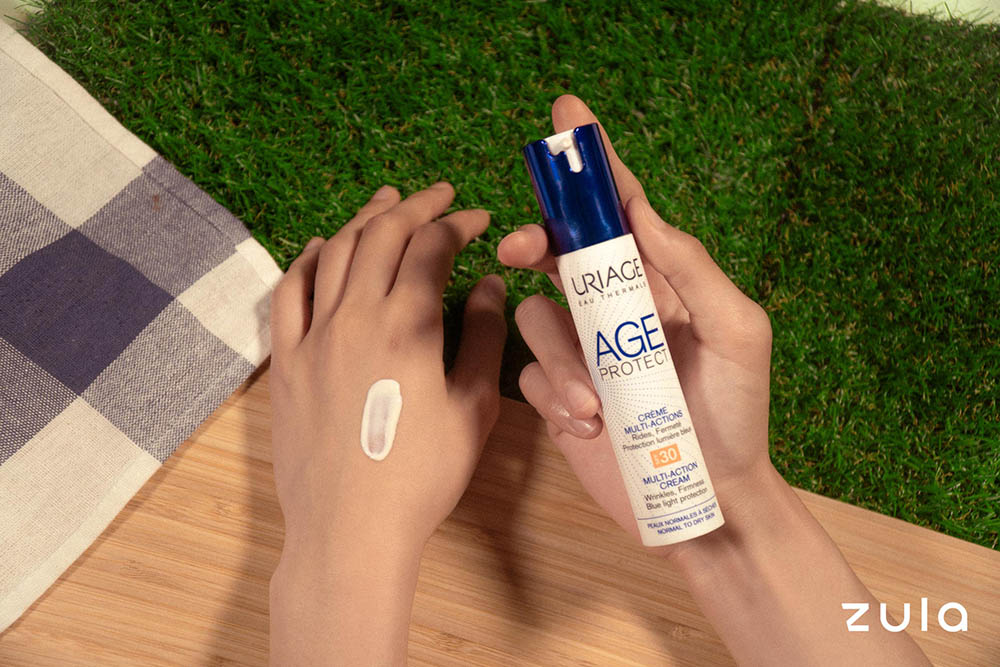 For daytime skincare, those with normal to dry skin can follow with the Uriage Age Protect Multi-Action Cream SPF30 40ml ($77.90). It has a dewy finish plus added UV protection. If you have combination skin, try the Uriage Age Protect Multi-Action Fluid 40ml ($59.90) instead.
Before you head to bed, use the Uriage Age Protect Multi-Action Detox Night Cream 40ml ($70.90). The velvety cream will work on your skin as you sleep so you can wake up to a radiant complexion.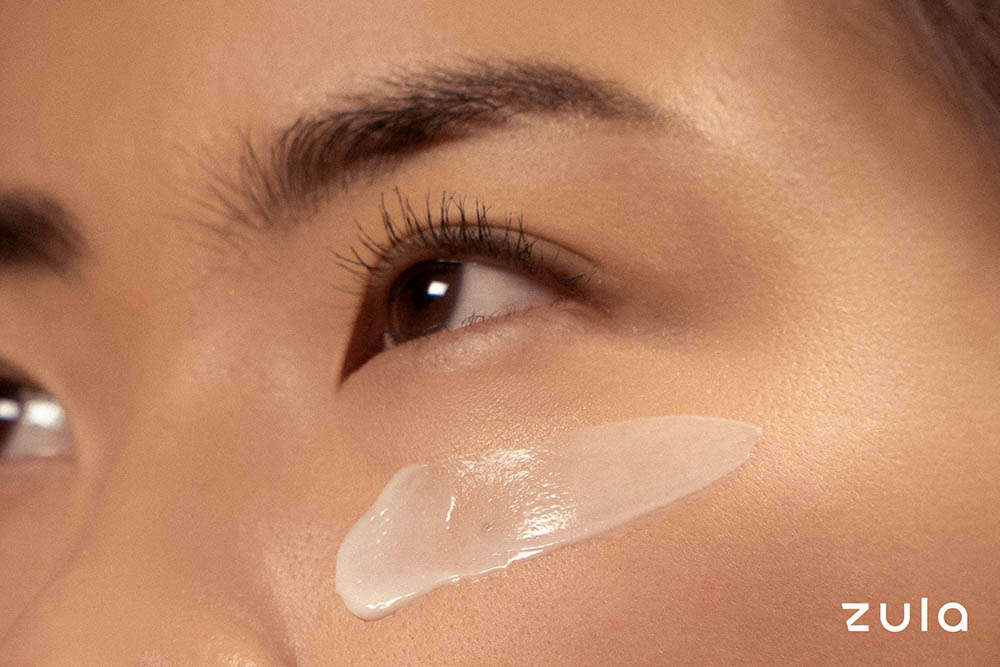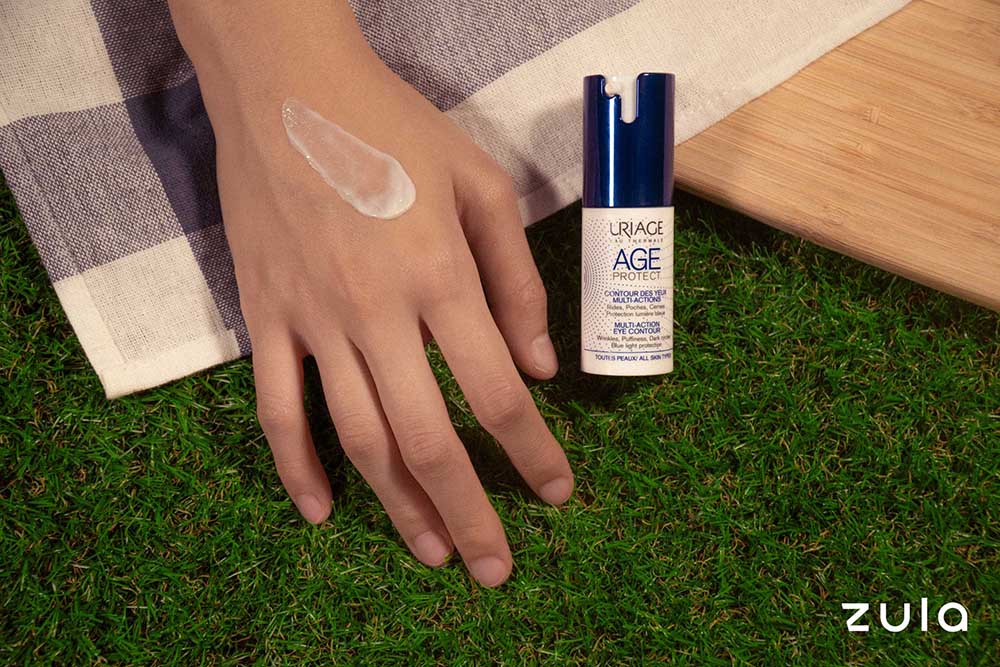 Whether it's morning or night, layer on the Uriage Age Protect Multi-Action Eye Contour 15ml ($49.90) after moisturiser, to reduce the appearance of wrinkles and fine lines.
For dat extra glow, apply the Uriage Age Protect Multi-Action Peeling Night Cream 50ml ($77.90) once or twice a week to encourage skin regeneration.
With a few pumps, the Uriage Age Protect line offers blue light protection and anti-ageing benefits. And from personal experience, it hella beats putting breast milk onto your face.
You can find Uriage's products at selected Watsons, Guardian, Unity, OG and online at Betime, Lazada, Shopee, Qoo10 and Prime Now.
Score 25% off when you shop Uriage online via the Lazada Flagship Store. If you'd like to try the products before committing to the full-sized versions, sign up online to collect a sample set consisting of the serum, eye contour and peeling night cream.
This post is brought to you by Uriage.
Photography by Sebastian Tan.