Chanel AirPods Cases
If you've been thinking of getting a pair of Apple AirPods, deciding between the standard or Pro versions is pretty straightforward. It's what comes next that's the hard part. From quirky AirPods cases to Louis Vuitton AirPods cases, picking a case for your AirPods is no easy feat. Now, Chanel has entered the ring with 2 chio offerings to make your life even harder. The Chanel AirPods cases look just like its iconic handbags, and sport many of the French fashion house's signature elements.
The AirPods cases were first spotted at the brand's fall/winter 2020 show, which means they'll be arriving in Chanel boutiques very soon. Here's a sneak peek of what you can expect.
The designs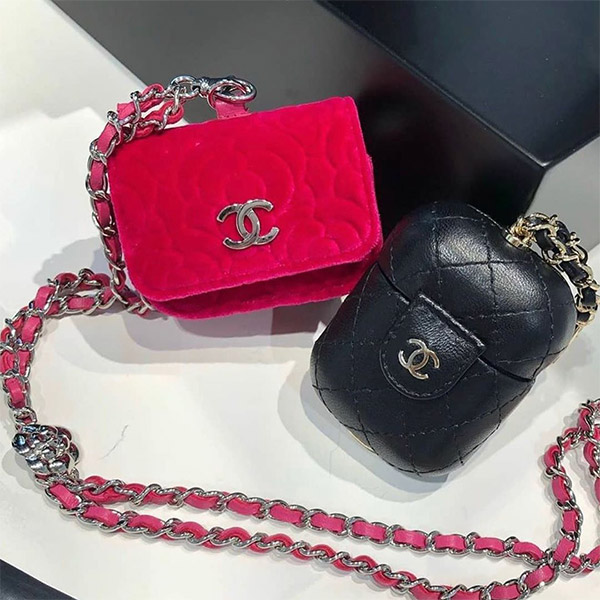 Source
Could these cases be any more adorable? Based on their shapes, it seems the pink case on the left is for AirPods while the black case on the right is for AirPods Pro.
Both the Chanel AirPods cases look like teeny tiny Chanel bags, with the iconic interlocking Cs logo, as well as metal-and-leather chain straps. Chanel fans will also recognise other signatures like the camellia flower. It's embossed onto the velvet bag and is repeated again on the strap. The black case, meanwhile, features the brand's quilted pattern.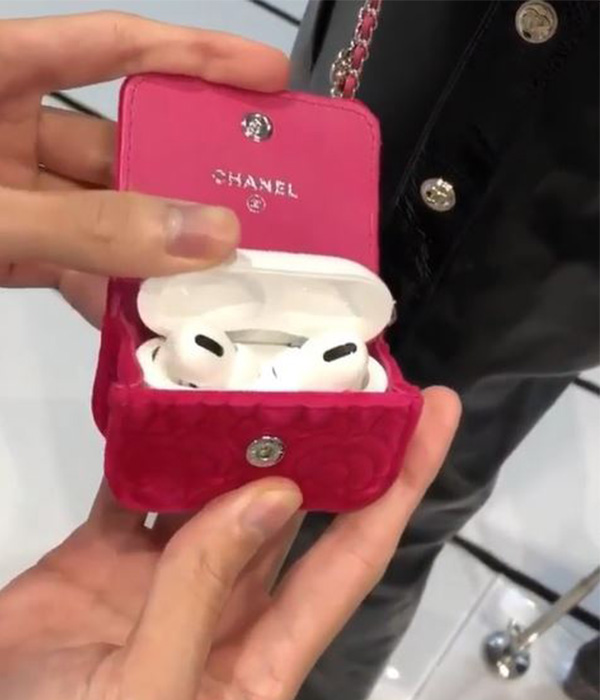 Source
The attention to detail continues inside the case. As with its actual handbags, the inner top flap is stamped with the word "Chanel" and the famous logo.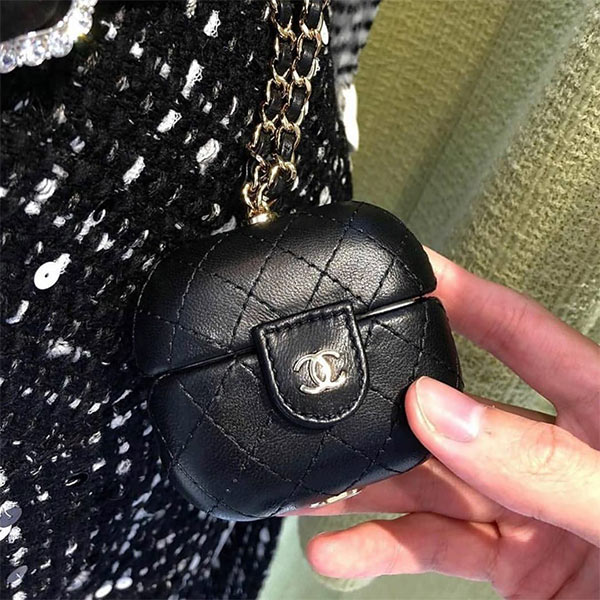 Source
AirPods owners who are eyeing the black Chanel AirPods case can rest assured that there is a non-Pro version available too.
Source
The long chain strap means you can wear the entire thing as a necklace when you're out and about. If that's not a major flex, we don't know what is.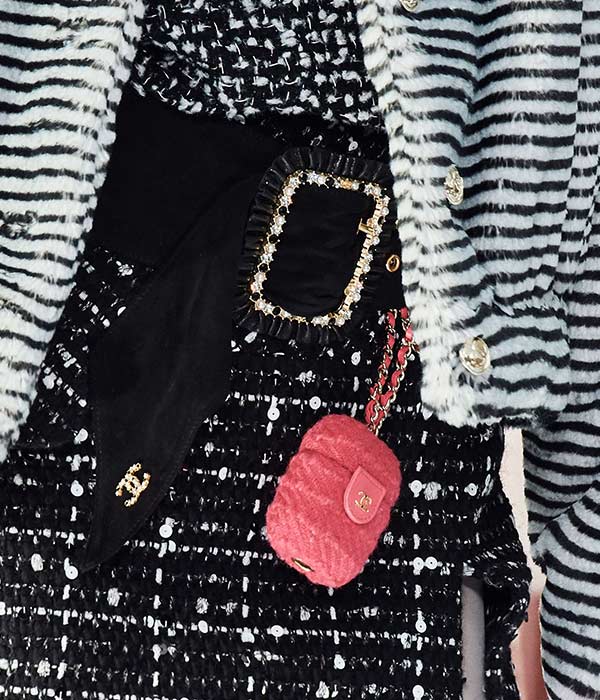 Source
Besides the 2 versions above, there's also the OG version that debuted on the runway in Paris. Again, it features an element synonymous with Chanel: tweed. From the looks of it, it seems the designer thoughtfully included a slot at the bottom of the cases, so you can charge your AirPods while they're decked out in Chanel finery.
Chanel's AirPods Cases Prove That Good Things Come In Small Packages
According to Chanel Singapore's website, the fall/winter 2020 collection will be in boutiques from 15 September 2020. So if you're eyeing these Chanel AirPods cases, be sure to schedule a visit to its stores then.
Also read:
LANEIGE's New Cushion Compact Is So High-Tech, It Looks Like An AirPods Case & Provides Blue Light Protection