BTS x Gojek Postcard Packs
Despite being on hiatus, BTS is still treating fans to endless side projects ranging from Jung Kook's collaboration with Charlie Puth to J-Hope's solo album. Ensuring that Singaporean fans are well fed too, BTS x Gojek has teamed up once again to give lucky ARMYs the chance to get new and exclusive merch.
The postcards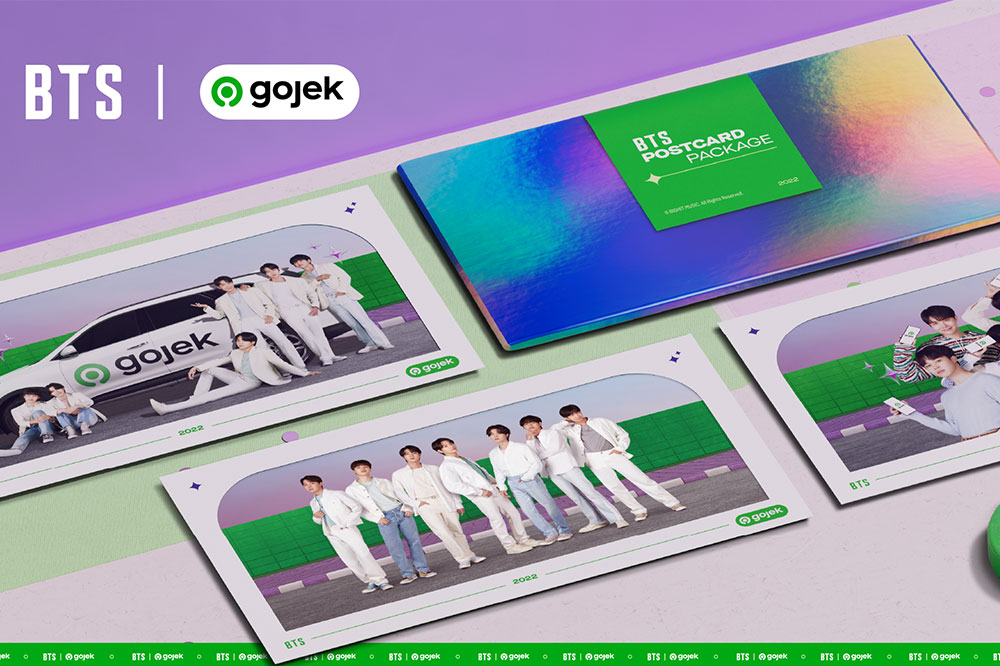 Throughout September to the first week of October 2022, Gojek will be giving away exclusive BTS postcard packs. All ARMYs need to do is take a ride to a selected mall of the week, find the Gojek team wearing purple there and show them your receipt to the mall. 
Just like that, you can redeem a BTS postcard pack that you can show off to your friends — or, if you're a photocard collector, wrap them up carefully to store in your binder.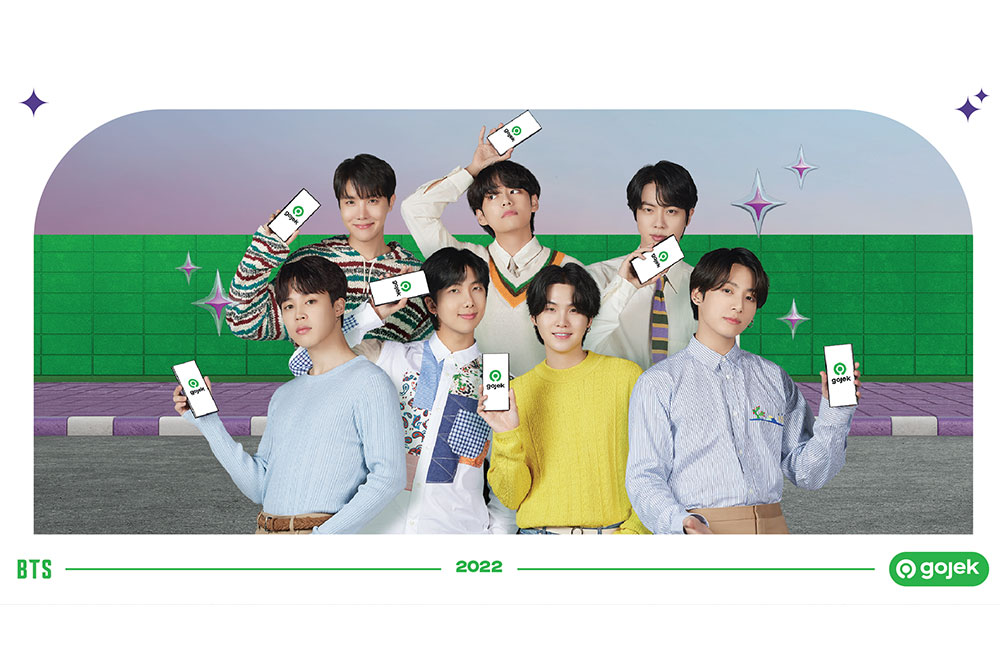 ARMYs can expect a collection of fresh and new Gojek photoshoot images featuring all seven boys together. It's a collection fit for all OT7 stans who miss seeing the full group.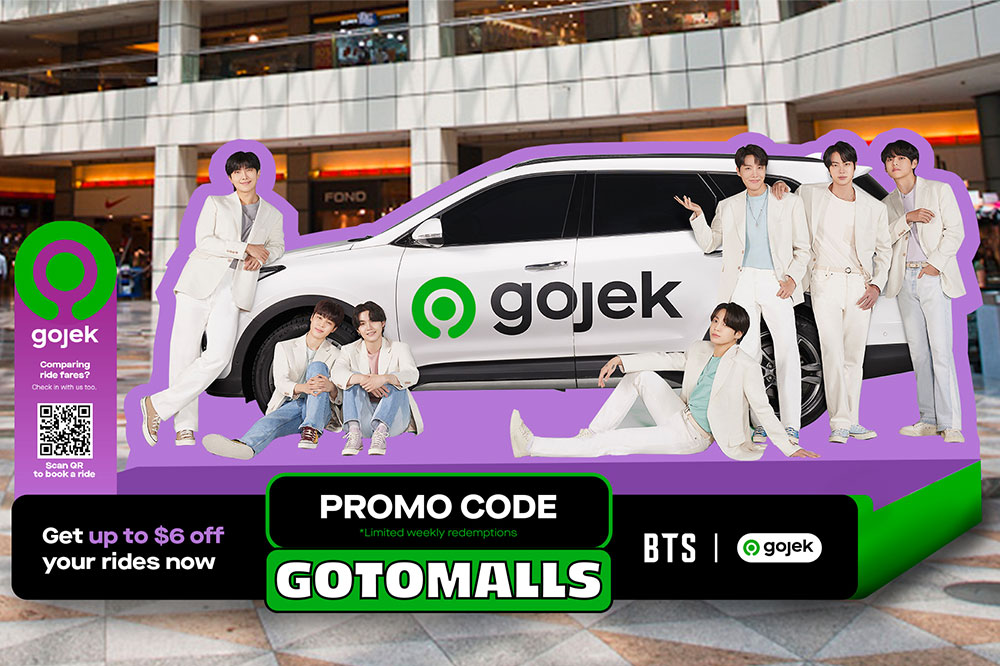 If your moment to redeem the Gojek promo code has yet to come, fret not. Users can still make use of the same promo code "GOTOMALLS" to get up to $6 off your rides to shopping malls.
For updates on exactly where to go and when to redeem the photocards, stay tuned to Gojek's blog or follow them on Instagram for their weekly updates.
BTS x Gojek Will Be Giving Away Exclusive Postcards To Lucky ARMYs
For fans who can't stop replaying their latest album Proof, perhaps it's time to also start streaming the catchphrase "to anywhere, with anyone, in a Gojek" as quoted by the boys. We're crossing our fingers that all Singaporean ARMYs won't have to sacrifice their blood, sweat and tears just to get their hands on this dope upcoming merch. 
All images courtesy of Gojek.
Also read:
BTS x Gojek Has BTS-Themed Vehicles & Promo Codes, Last "Ride" With Them Before Their Break