Bubble Tea Bag
Kickstarter has blessed us with many things: an aesthetic boba bottle, giant sushi plushies. Now you can add a bubble tea bag to the list. BBT fans have shown their full support for the Kickstarter project, which has already raised $10,825 out of its $4,841 goal.
That means not only will the bag be produced, additional "flavours" (i.e. other colours) have also been unlocked. There's still time for you to back the project, and you can choose from any of the unlocked bag designs at the end of the campaign.
Let's take a look at the designs!
Bubble Milk Tea bag
According to the About Me section of the Kickstater page, Melody Tang, "a boba consumer by day and a university student by night", designed the bag when she was craving BBT during quarantine. We Singaporeans can definitely relate to that sentiment. She even self-funded a sample of the bag to ensure the production quality of her design.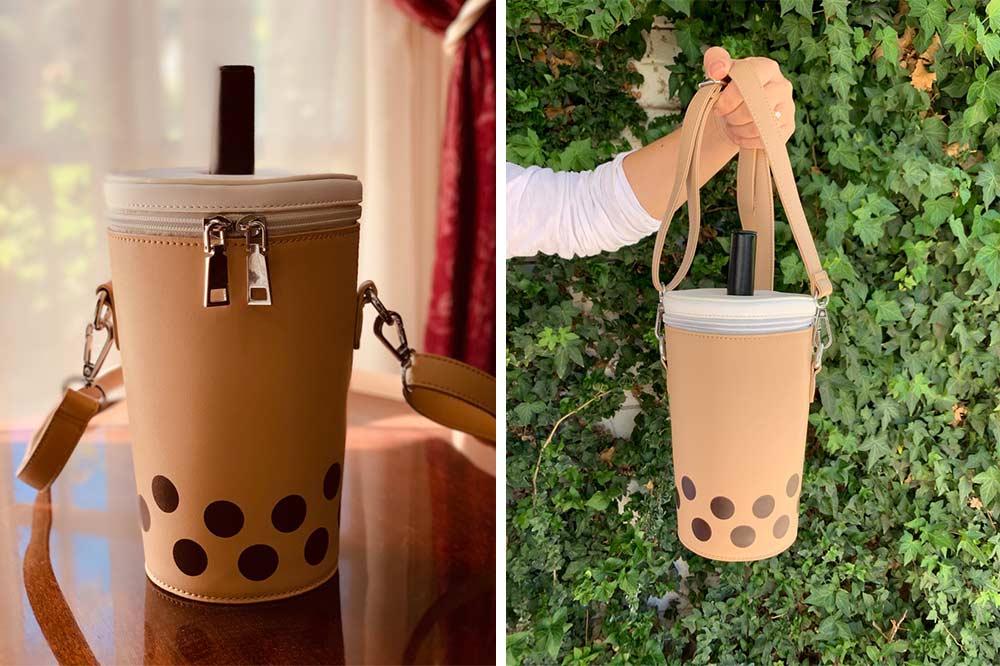 The sample is of the OG design, which is a classic bubble milk tea (naturally). The body of the bag is in a caramel hue, all the better to match your milk tea hair and milk tea lipstick. At the base of the bag, you'll find 2 layers of black pearls. The "lid" is in white, resembling a layer of cheese or milk foam, with a black BBT straw peeking out of it.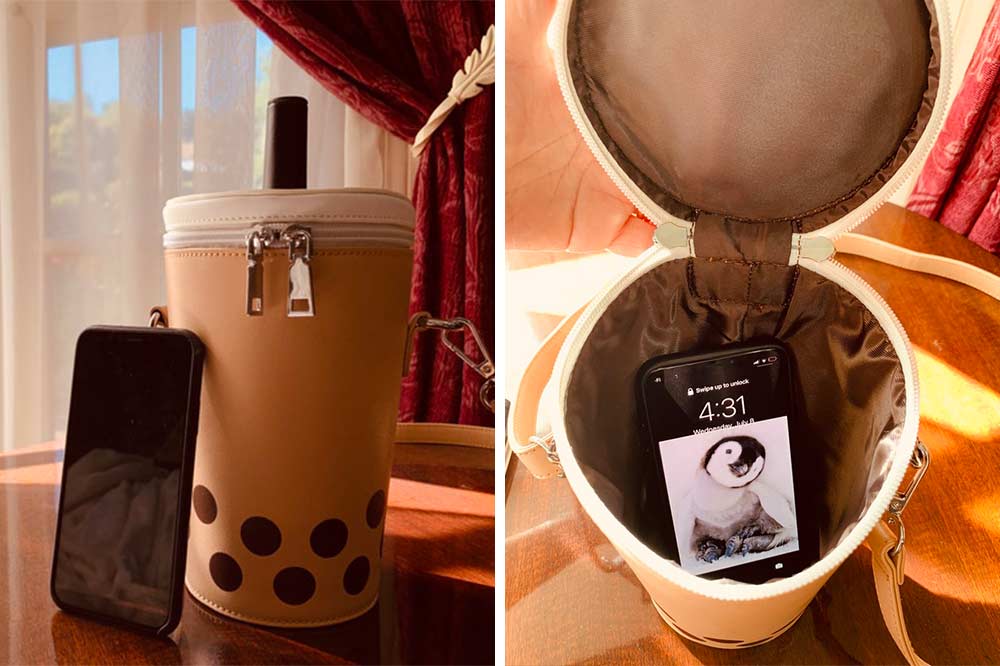 The interior of the bag has a cotton lining and measures around 19cm in height. It's enough to fit your phone, travel-size hand sanister, mask and more.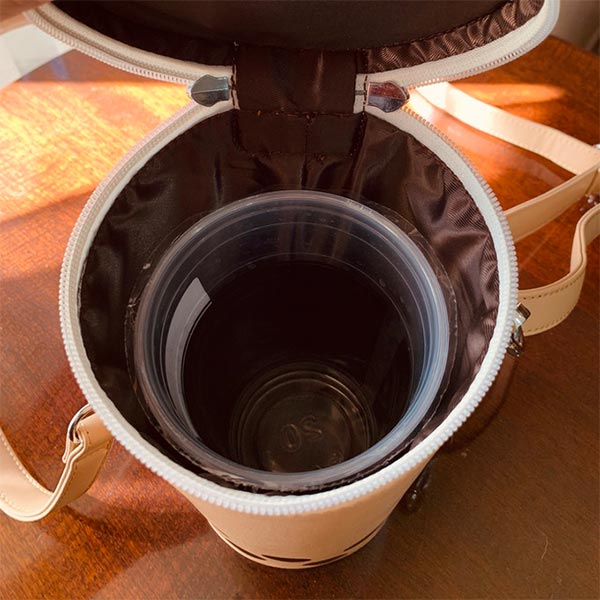 Or you could take the meta route and, you know, store BBT in your bubble tea bag.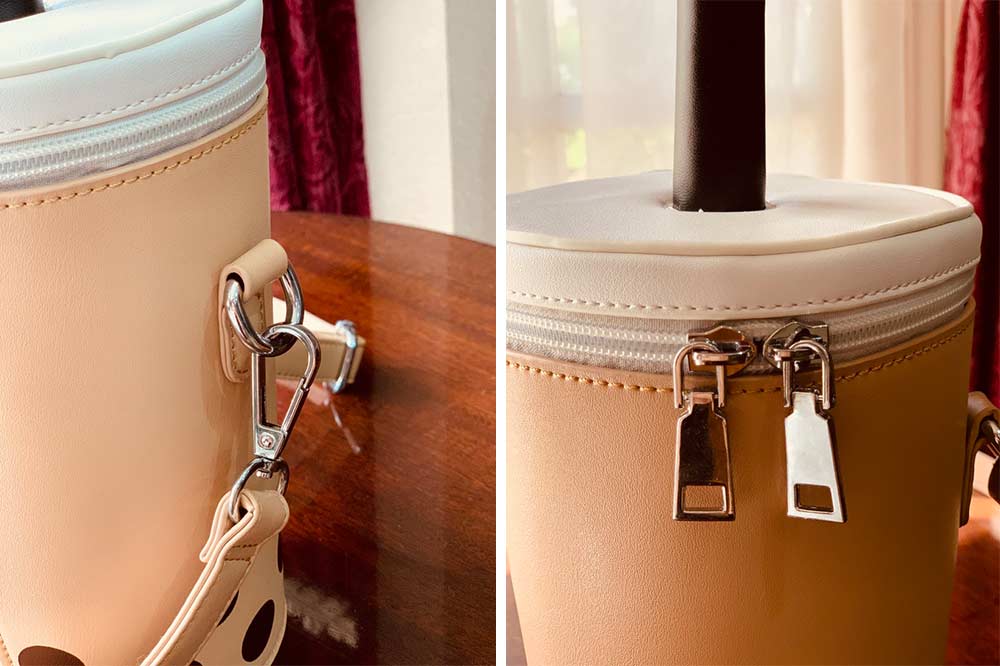 The crossbody bag comes with an adjustable and detachable strap, which measures up to around 127cm long.
Also read:
Apple's Upcoming Emoji Line-up Includes A Bubble Tea Emoji For All The BBT Addicts
Other designs
Thanks to the enthusiastic backers of the project, 2 more flavours have been unlocked. In addition to the milk tea design, backers will be able to chose from Matcha Milk Tea and Sakura Strawberry Milk Tea.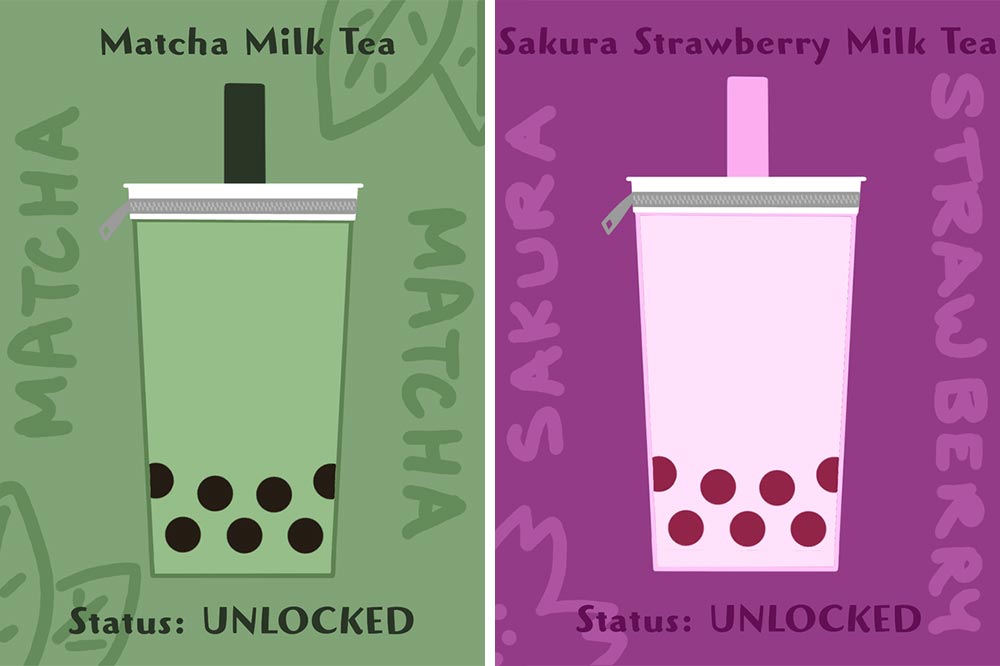 While there are no samples for these designs, they should come in pleasing hues like pastel green and pink. Do note that Melody has stated a disclaimer explaining that "although [she] will be basing the new flavor bags on these designs, color and details may vary slightly in the actual production."
Use This Bubble Tea Bag To Store BBT Or Your Phase 2 Essentials
You can back Melody Tang's Bubble Tea Bag project on Kickstarter from now to Friday, 14 August 2020. Pledge US$43 (~S$60) or more and you will get to cradle the actual bag IRL come October 2020.
All images courtesy of Kickstarter.
Also read:
YSL Has A Limited-Edition Milk Tea Lip Collection For You To Flex Your Love For BBT