YSL Milk Tea Lip Collection 2020
As if bubble tea hasn't invaded our lives enough, YSL Beaute now has a limited-edition Milk Tea Lip Collection as part of their Summer 2020 launch to ensure we look the part as a BBT fanatic. 
This collection comes with 12 shades, ranging from nude to coral tones, and can be found in these YSL lipstick lines: Rouge Pur Couture, Rouge Volupte Shine, Tatouage Couture and Vinyl Cream. 
Each lipstick can be bought online via department stores such as Tangs and Metro, and they go at $52 each. 
Sounding as sweet as milk tea, the lipstick colours are categorised into 3 groups, namely candy nudes, latte nudes and spicy nudes.
Candy nudes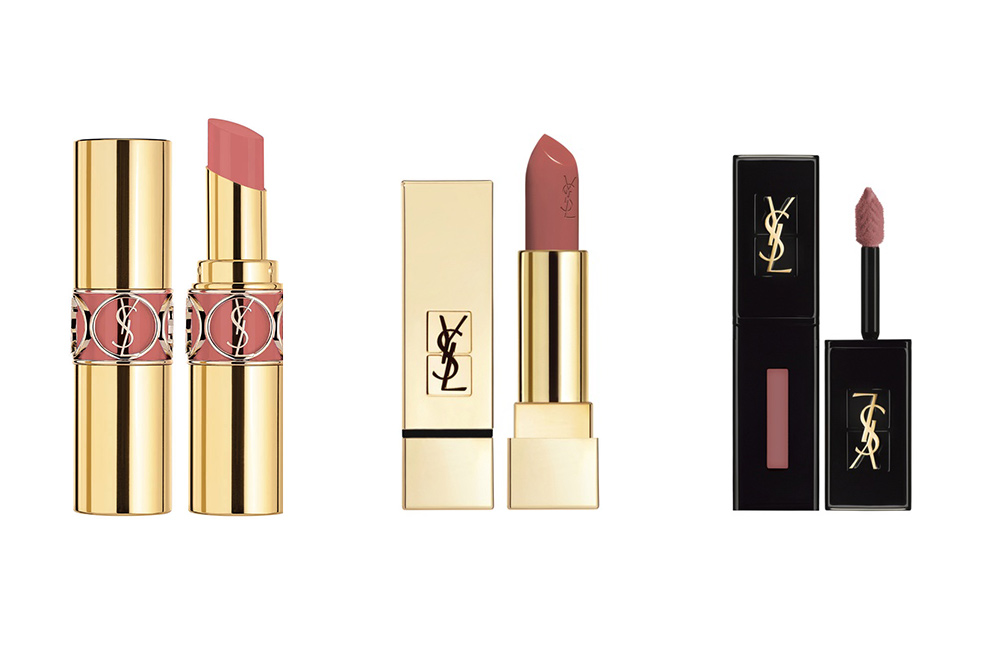 The candy nudes come in shades of pink, and can be found in the forms of Rouge Volupte Shine, Rouge Pur Couture and Vinyl Cream. The Rouge Volupte Shine comes in the shade No.147 Rose Caraco, which is a rosey shade that is great for first dates or anytime you want a fun, flirty look. 
For something more subdued, try the Rouge Pur Couture No.139 Beige Cremeux or Vinyl Cream Lip Stain No.432 Nude Amplifier. These add a dash of profesh to your look, making them great for those video calls you've got with your boss.
Also read:
Starbucks Korea Has A Sakura Makeup Collection For Beauty & Coffee Junkies
Latte nudes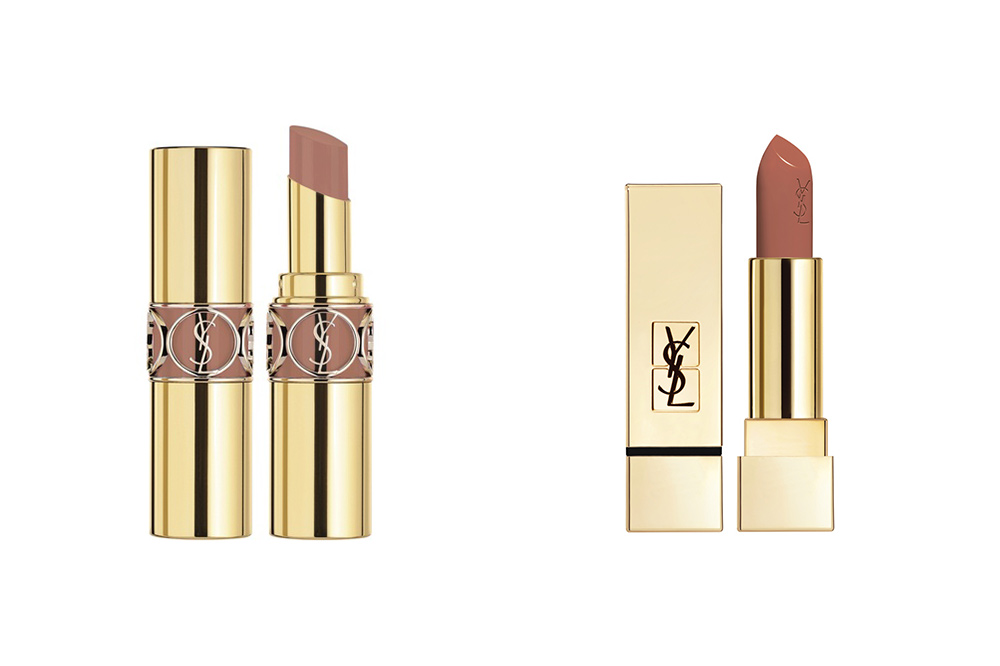 If you're all for those Kardashian vibes, the latte nudes may work for you. This line comes with 4 shades of brown, making your lips look extra plump and pouty. You'll find 1 shade per line for the latte nudes. For a classic lipstick, go for the Rouge Volupte Shine No.149 Nu Voluptueux or Rouge Pur Couture No.140 Nu Latte.
If you prefer a lip stain, check out the Vinyl Cream No.433 Beige Remastered or Tatouage Couture No.39 Outlandish Nude.
Spicy nudes
For a pop of colour, the spicy nudes would work well. The Rouge Volupte Shine No.148 Beige Oversize and Rouge Pur Couture No.141 Pumpkin Explosif can brighten up your look for both work and play.
To go for a more playful vibe, the Tatouage Couture No.38 Chili Spirit will help you stand out from the crowd. You'll also find Vinyl Cream No.434 Orange Performance and No.435 Pumpkin Remix in this series. 
Get The Limited-Edition YSL Milk Tea Lip Collection
While we can't head out to purchase these lippies yet, we can get 'em online. They're limited edition, so remember to grab them while you can! 
All images courtesy of YSL Beaute.
Also read:
This New Etude House x By Invite Only Collection Comes With Jewellery And Eyeshadow For Easy Glam Looks