Butt Bag
Earlier this month, Balenciaga introduced luxury "trash bags" that look just like those found under our HDB blocks. If you're still on the lookout for more quirky designs that will make people go "WTF?", local fashion brand Grace Ling now has shiny silver butt bags in crossbody chains. 
While we sing along to "I like big butts and I cannot lie", we didn't expect Grace Ling to take it literally. 
The design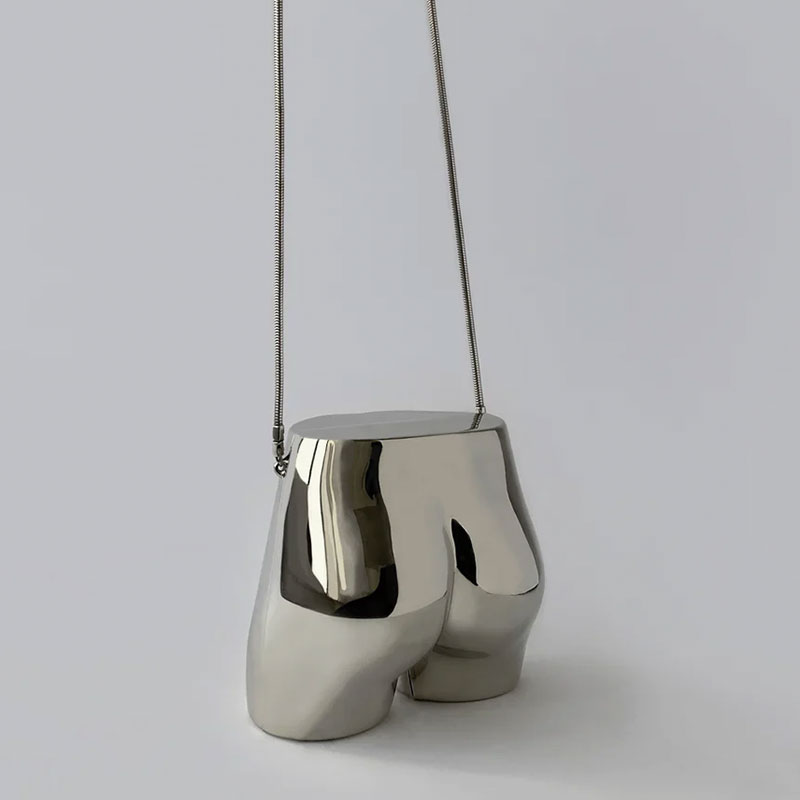 At first glance, the butt bag defines the saying "what you see is what you get". It comes in a curved design of two butt cheeks and upper thighs in a shiny silver finish. 
There's no need to bring out a compact mirror either — we never thought we would ever say this, but you can touch up your makeup on the go through the butt's reflection.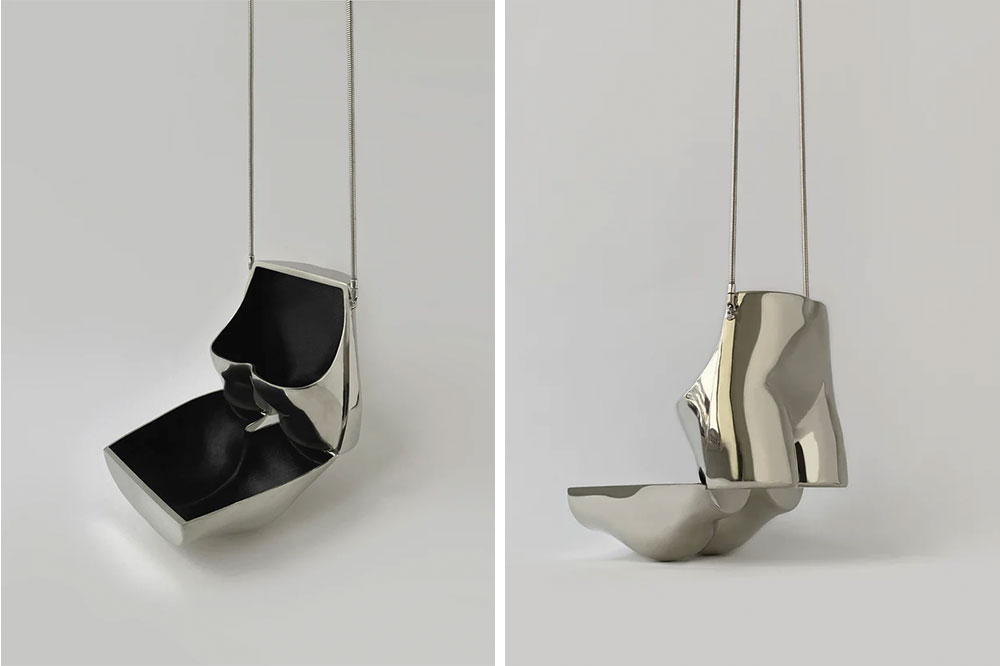 While it would have been a funny feature, the butt bag unfortunately, does not open from the "crack". Instead, it opens up from the "waist", showcasing an interior lined with leather to keep your belongings safe.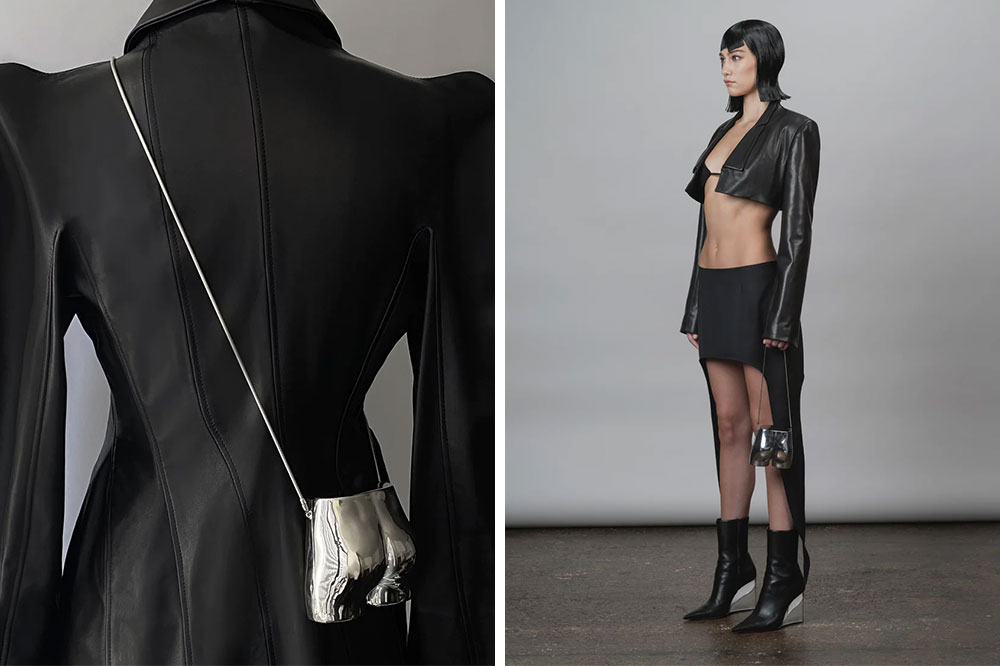 The bag comes with two interchangeable straps for both crossbody and hand carry so you can switch it up according to your mood. Complete with an invisible magnetic closure to look extra smooth, it retails at $890 each. 
A smaller version is also available, aka the Petite Butt Bag, retailing at $690.
Other designs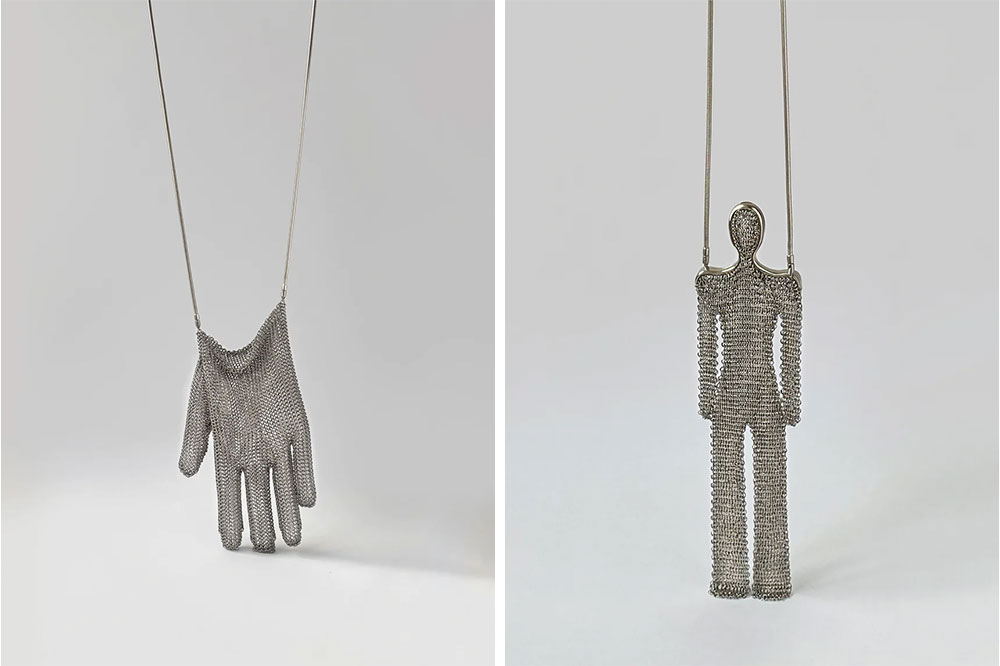 If carrying an extra butt around might seem a little too bold, Grace Ling also offers other designs such as a literal "hand" bag or a human mesh bag. 
Don't let their odd shapes deceive you — the website assures that these bags will still be able to "fit your cards, lipsticks, pens and other loose items".
This Butt Bag Will Add A Quirky Fashion Statement To Your OOTD
The next time you take this butt bag out with you on the MRT, hopefully you won't get a crazy auntie scolding, "I'm warning you… this is not proper dressing". 
All images courtesy of Grace Ling.
Also read:
Balenciaga Now Has The World's Most Expensive "Trash Bag", Looks Like Those Found Under Our HDB Blocks