Converse x Nissin
If you're a fan of late-night snacking, Nissin cup noodles are probably one of your go-tos when hunger pangs strike. After releasing quirky products such as cup noodle sauna tents and noodle mops in 2022, Nissin has a new collab with well-known shoe brand Converse to give us three new shoe designs inspired by cup noodle flavours. 
The collection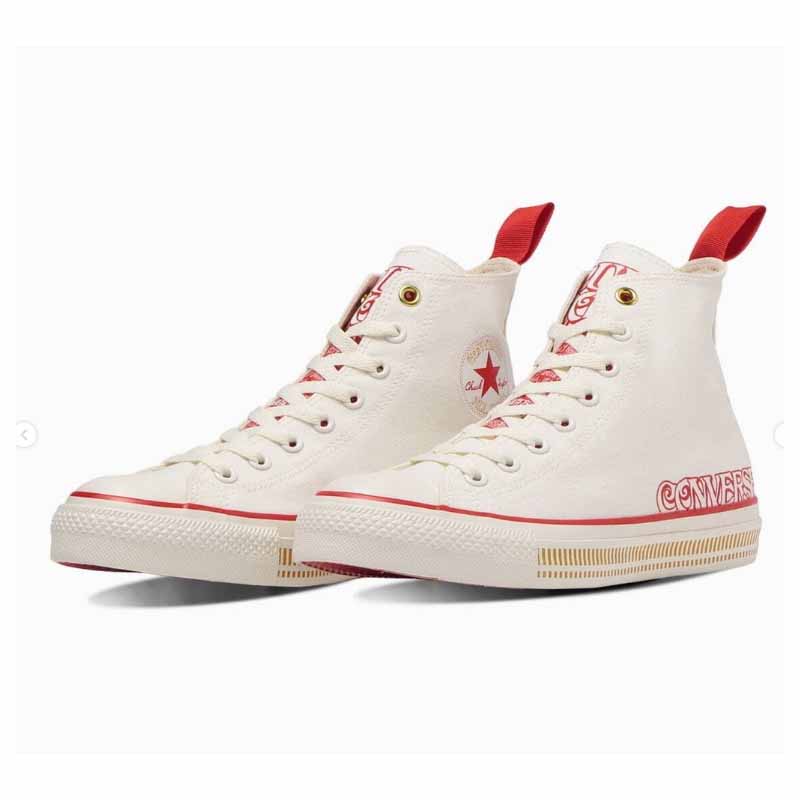 Source
Starting off with the OG flavour, this shoe comes in red, white, and yellow colours – the same as the original Nissin cup noodle flavour. The corner of the shoe has the Converse branding in Nissin's logo font, along with small yellow rectangles lining the side of the shoe. 
The hightops are weaved expertly with white laces, which are interchangeable with red ones. Meanwhile, the tongue of the shoe has the recognisable cup noodle's instructions and packaging, making them a deliciously stylish treat for you.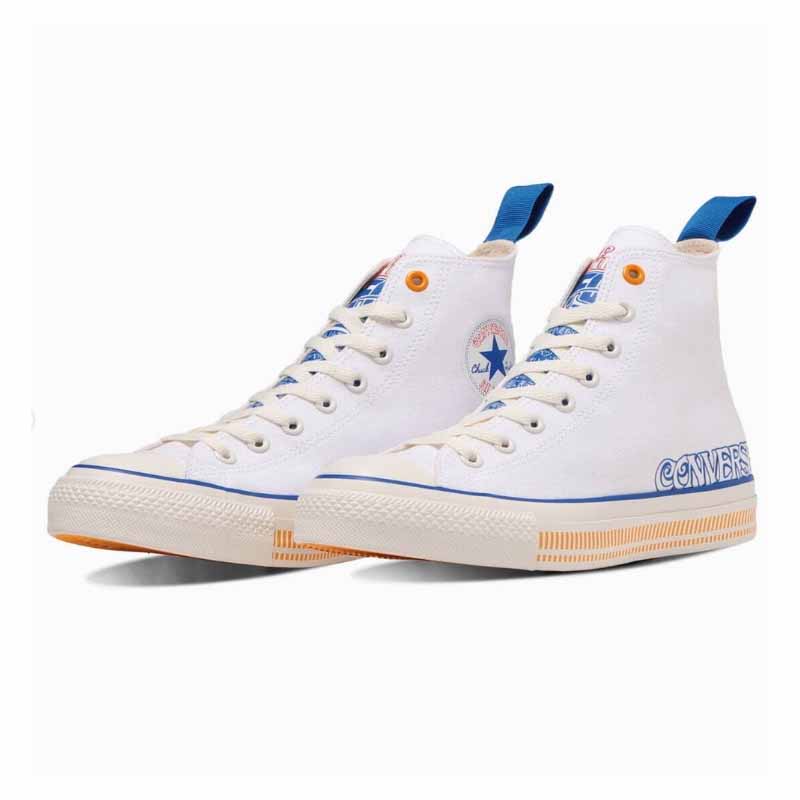 Source
Not forgetting the tasty Seafood flavour, the blue Converse All Star has a similar design to the original. With the "Seafood" logo spelled out on the corner of the shoe, passersby will definitely know which flavour is your fave. 
The white laces are interchangeable with blue ones, matching the theme of the shoe.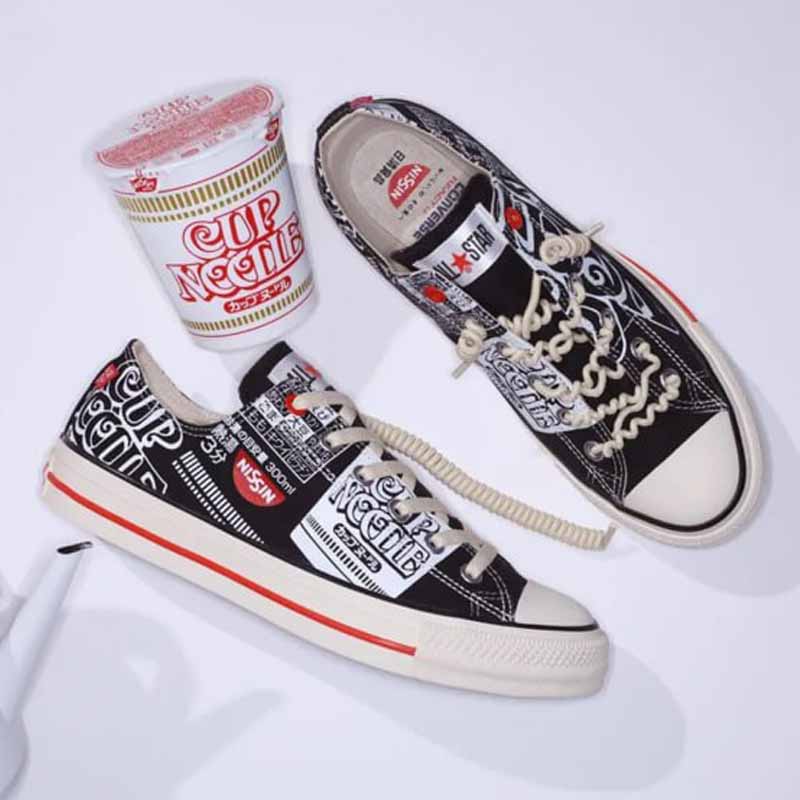 Source
If hightops aren't for you, opt for this low-cut shoe that comes in black. The shoe features white cup noodle designs, as well as black and white motifs. The side of the shoe even has the Japanese words stating "hot water 3 minutes", so you'll never forget how to make your noodles.
The shoe also includes the brand logos, as well as a cheeky touch of the curly shoelaces resembling cooked noodles. Just make sure not to consume them by accident. 
The Converse x Nissin Shoes Will Liven Up Your Midnight Snack Runs 
The convenience of cup noodles is a universal language that all of us understand and love – cop yourself some new Converse drip so you can literally run to satisfy your cravings. 
Each Converse All-Star R shoe retails at 13,200 yen (~S$135.55). If you're interested in purchasing the shoes, they will be released soon in January 2023, so keep an eye out on Converse's website for updates. 
Also read:
Nissin Has New Cup Noodle Products Like "Meat" Bean Bags & A Sauna Tent So You Can "Be" The Ramen