Converse Heels
If you've heard of the phrase, "beauty is pain", we're here to tell you that isn't necessarily true. Not with the new Converse heels, that is. In this new design, Converse has tastefully added heels to their classic high-tops, Named the Chuck 70 De Luxe Heel, these are super comfortable and stylish additions to any OOTD. 
The Chuck 70 De Luxe Heel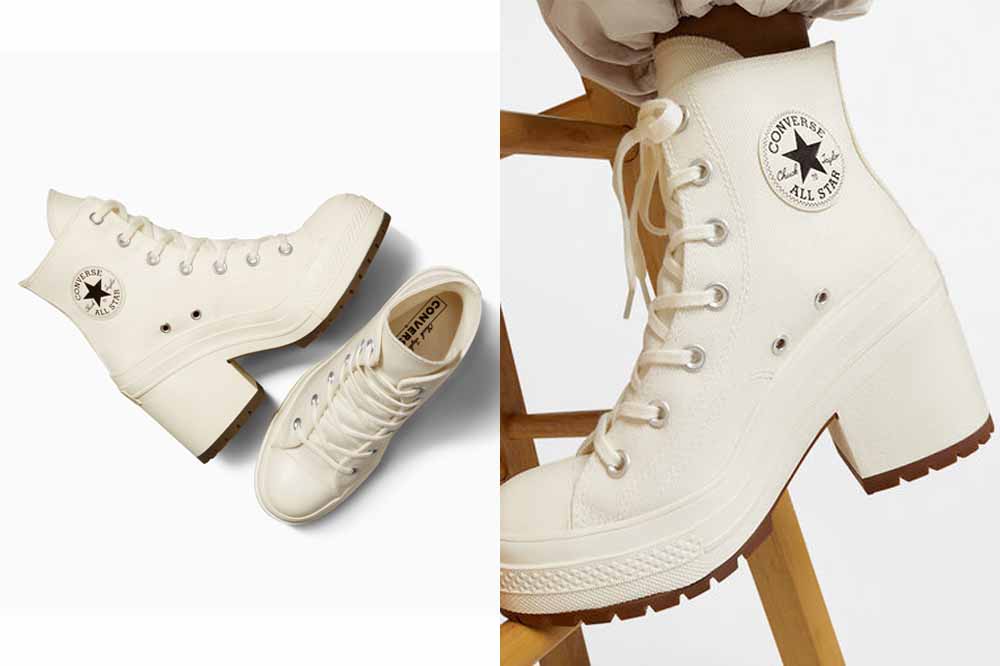 These Egret cream-coloured heels resemble the original sneakers, with white laces that run from the top to the bottom of the shoes. From the top, it may seem like any other Converse shoe, but the real party's at the bottom – where the usually flat sole is curved into an arch with an elongated patent heel.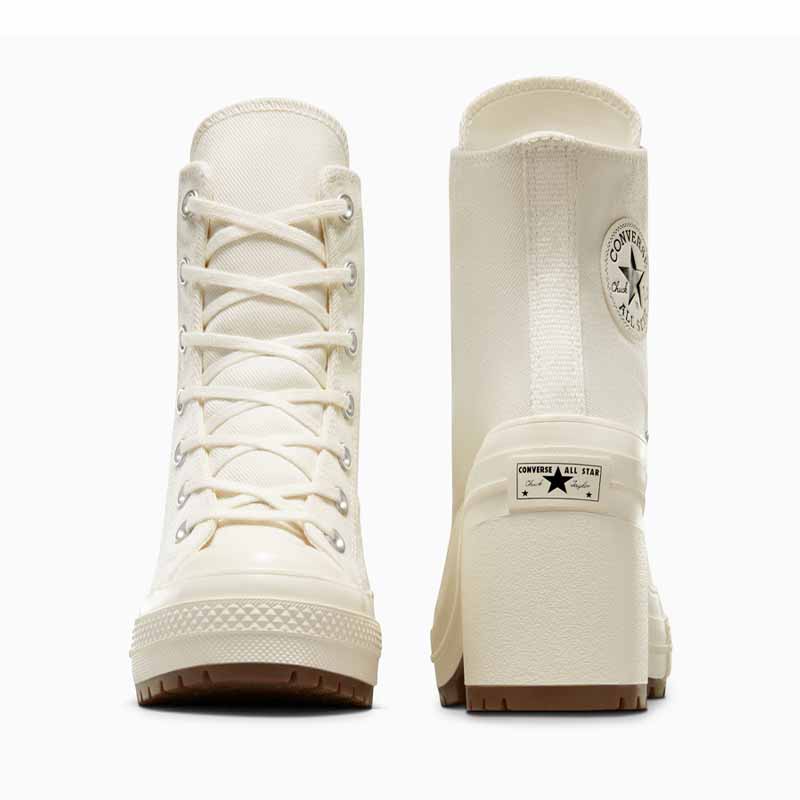 At the back, you'll find the Converse All Star logo, while another logo patch hangs above on the right. Slip these on with ease and you'll see that these boots are made for walkin', indeed.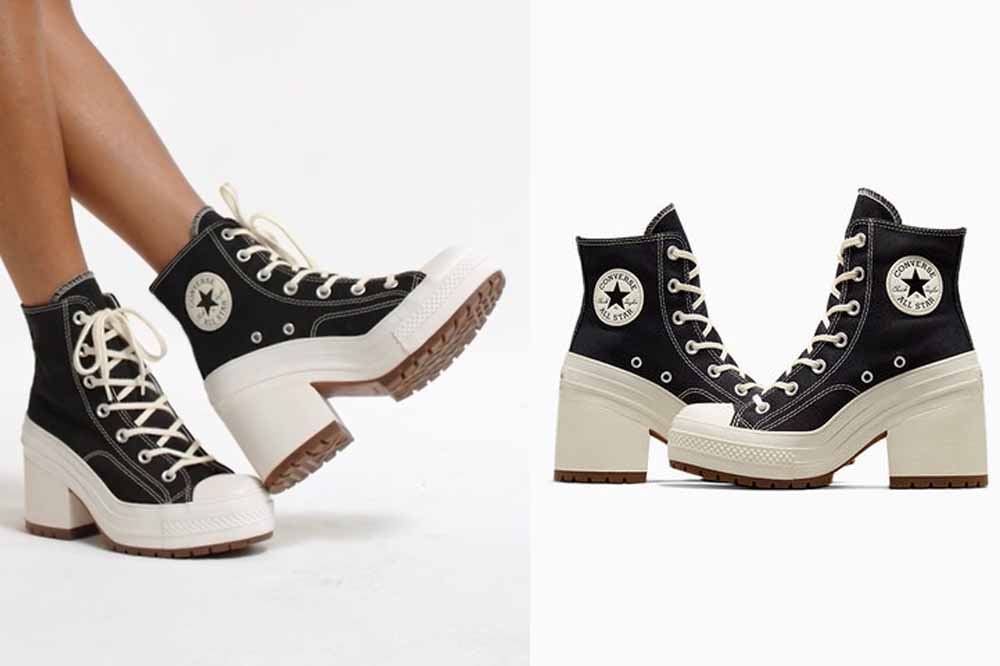 Satisfy your inner hypebeast with these OG black and white Converse heels. The top half of the canvas comes in black, and is paired with trimmed white lines, along with white laces from the top to the bottom. The heel half of the shoe comes in white, and is complete with a rubber sole.  The Converse circle logo is printed on the side of the shoe too.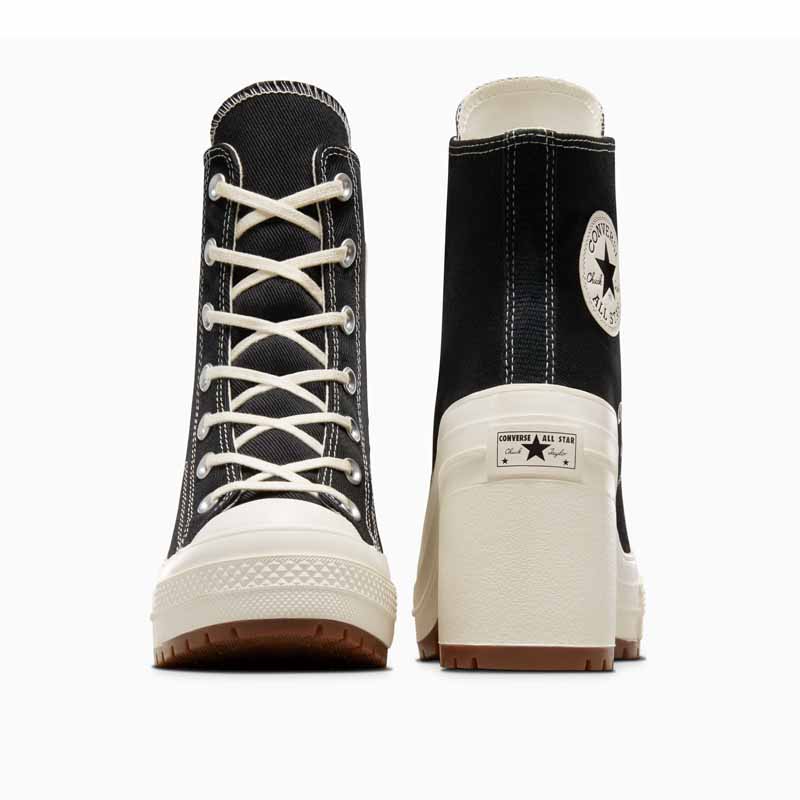 Similar to the cream-coloured shoe, the heel has the Converse All Star logo printed on the back. Whether you're heading out for a coffee run or on a date, opt for this sneaker heel for the perfect casual yet effortlessly chic look. 
The Converse Sneaker Heels Will Add A Touch Of Street Style Glam To Your OOTD
With these gorgeous high-top heels snug on your feet, you'll be strutting down the streets with ease and confidence. The Chuck 70 De Luxe Heels' retail at $120 USD (~S$162.45) and are currently available for purchase on Converse's website. 
If you're looking for more shoe options, check out the new Superga and Pokémon character-themed sneakers for all ages. 
All images courtesy of Converse. 
Also read:
Superga x Pokémon Has Sneakers For Trainers Of All Ages To Catch 'Em All In Comfort & Style