Cup Noodle Humidifier 
It is no surprise if you suffer from sinus or a dry throat after staying in air-conditioned indoor spaces for a long time. While air-conditioners are lifesavers for many Singaporeans, owning a humidifier too could help improve the situation.  
For those who are in search of an unconventional humidifier, this cup noodle humidifier might pique your interest. Not only does it help restore the humidity level in the room, but it also acts as an adorable home decor. 
The design
The humidifier is shaped like an actual cup noodle with a detachable flap designed to stay open halfway ‒ similar to those IRL instances when the flap doesn't stay down after pouring hot water.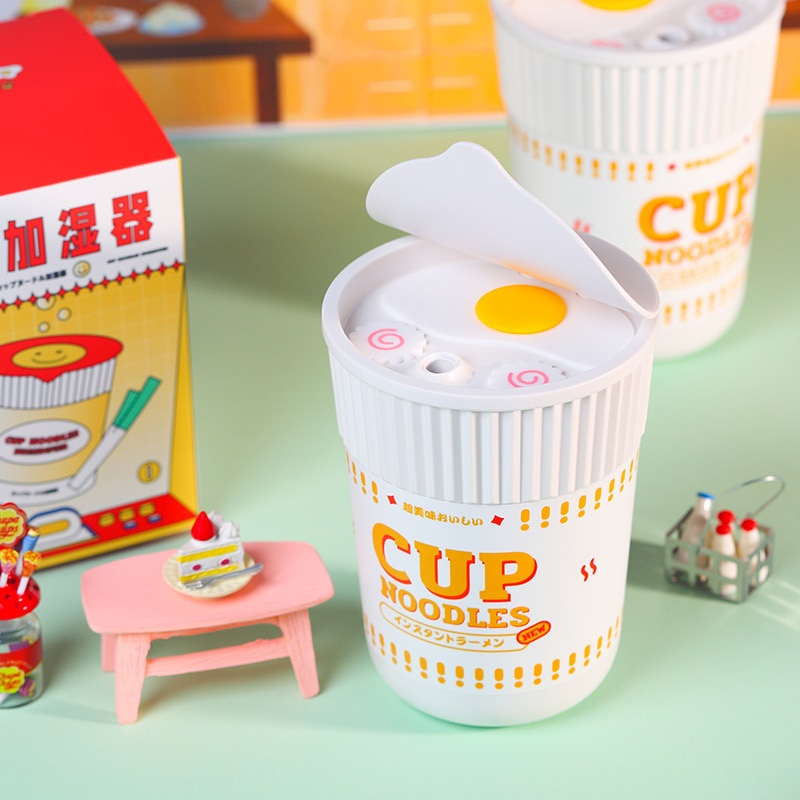 Source
Looking inside, there are motifs of a sunny side up and two slices of kamaboko aka Japanese fish cake, ready to be "eaten".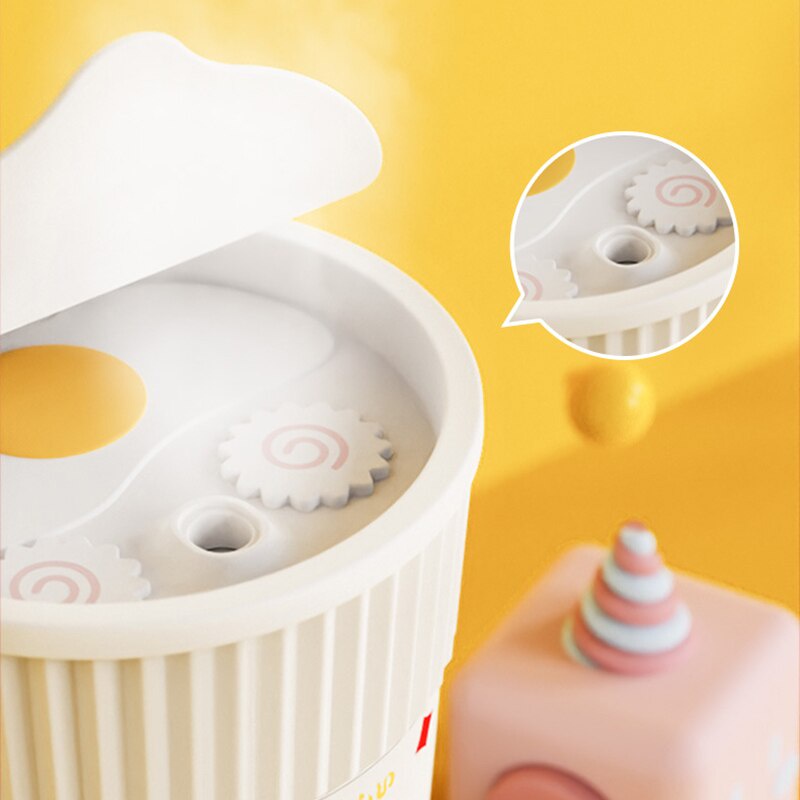 Source
In between the two kamaboko, you'll find the opening of the humidifier where the mist is released.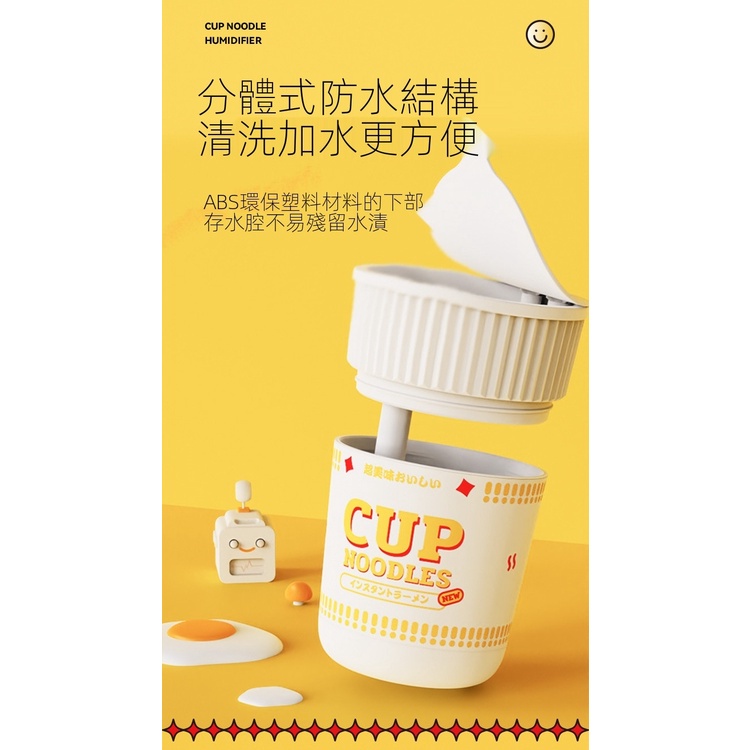 Source
The top portion of the humidifier twists open and below is the storage area for 300ml of water. In case you're wondering how this humidifier works, it is designed with a removable cotton filter that absorbs water. The water travels up and is then released as "steam" through the opening.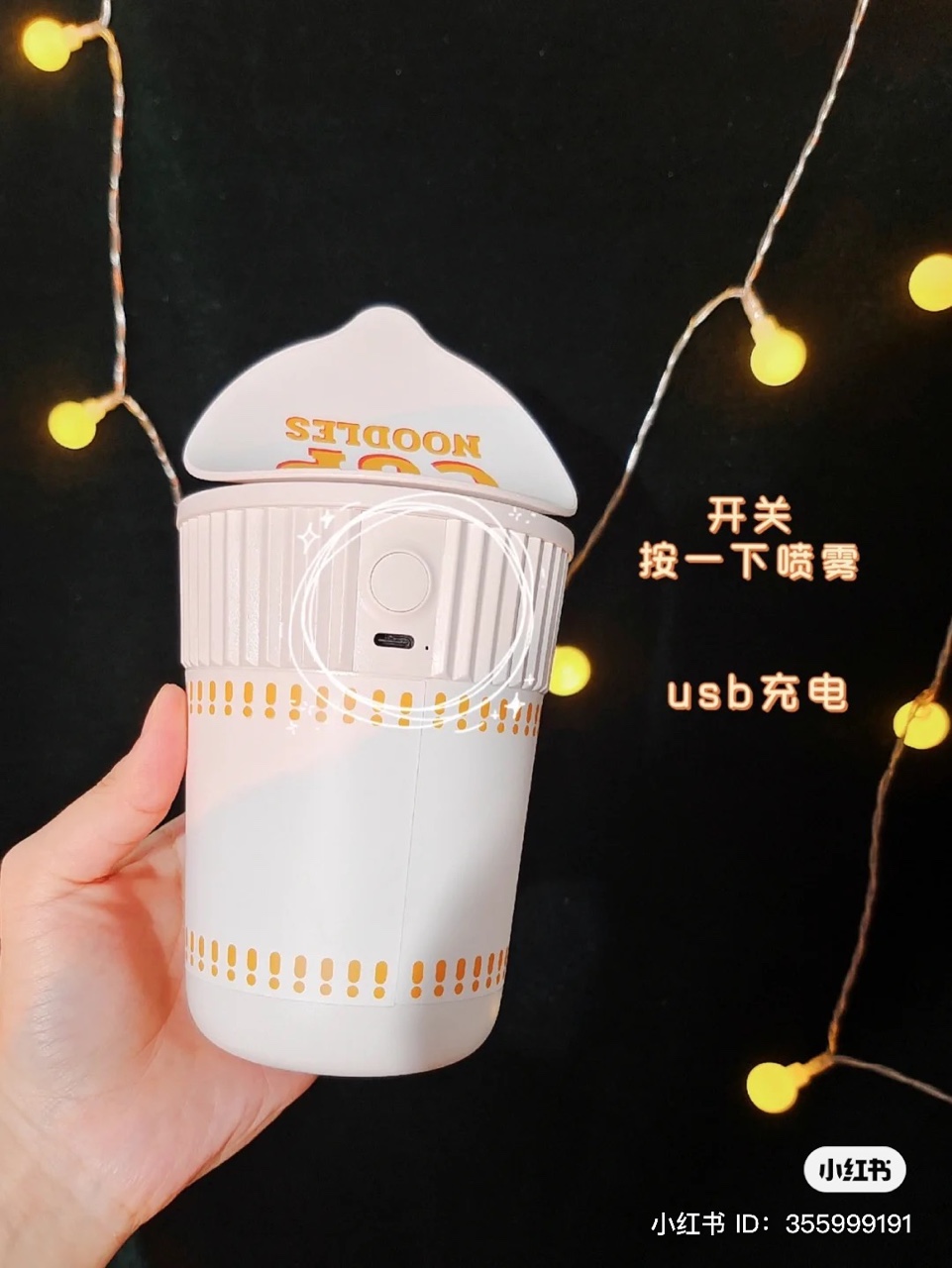 Source
Once its 8 hours battery life runs out, you can charge it via a USB cable that comes along in the package. According to the instructions, a full charge takes about 3 hours. Right above the charging slot, you'll also locate the power button.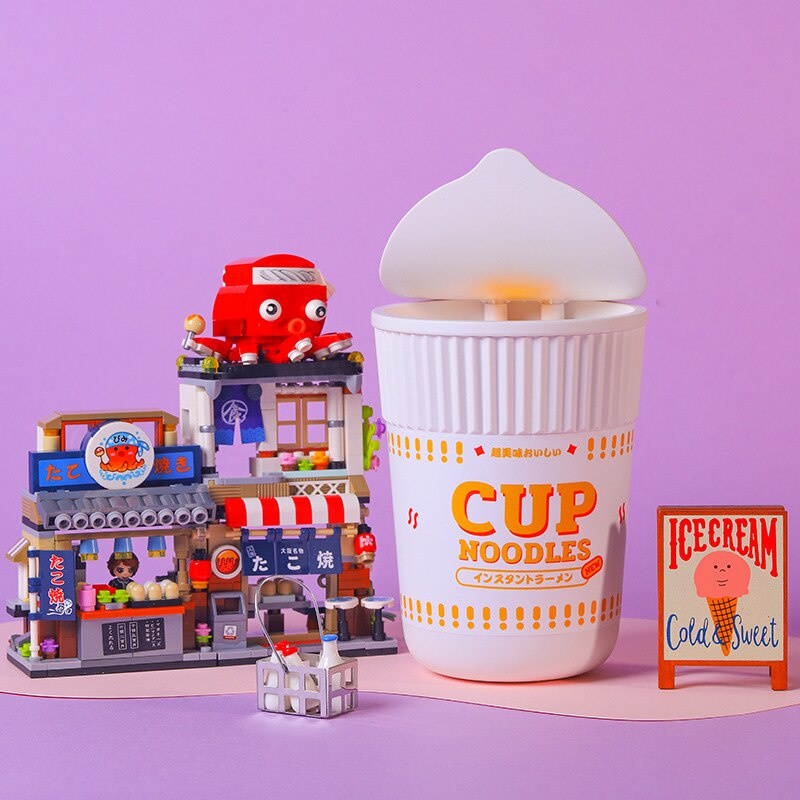 Source
As the humidifier produces only 35DB when switched on, rest assured that you'll have a good night's sleep.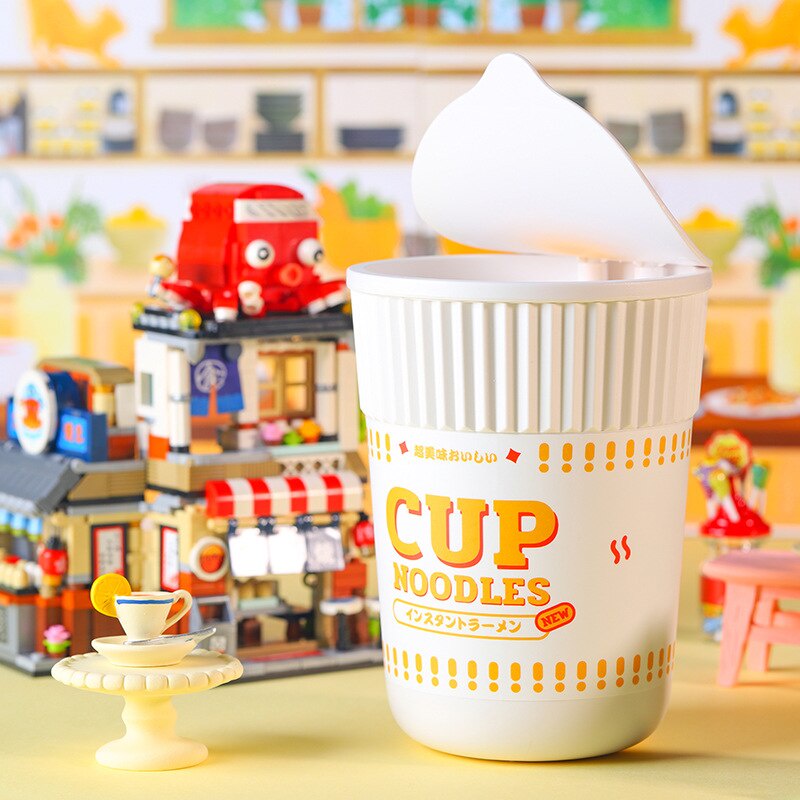 Source
Plus, its small dimension of 9.5cm x 9.5cm x 12.9cm makes it suitable to be placed on your bedside table or office desk ‒ an adorable addition to the overall aesthetic.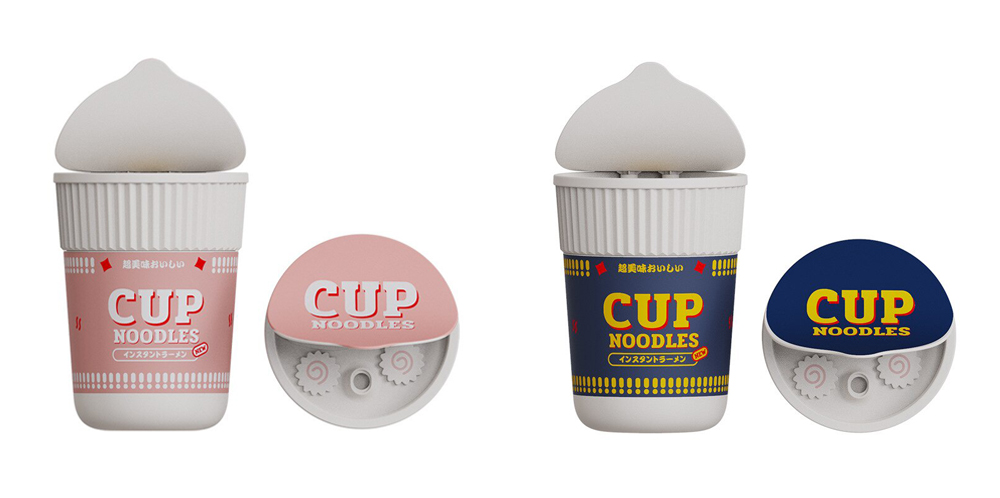 Source
If yellow is not your colour, you can also opt for other colour options like pink and navy. 
This Cup Noodle Humidifier Raises The Humidity Level Of Your Room With "Taste" And Style
As much as we enjoy the cool wind air conditioners provide, it is still important to retain a certain humidity level in the room. You can now purchase this cup noodle humidifier that retails at $15.04 on Shopee. 
For more cup noodles related articles, check out this one on Nissin cup noodle pouches. 
Also read: 
Casetify x Nissin Has Handphone & AirPods Cases To Let You Show Your Love For Cup Noodles