Cute Phone Cases Under $10
Phone cases don't just serve the purpose of protecting your phone anymore. They can also take your phone from basic to badass.
We've compiled a list of cute cases that'll be sure to have peeps taking a second look. Available on online shopping platforms like Taobao and Ezbuy, you can get them at $10 and under.
Shopee
1. Strawberry milk candy phone case (S$2.74, U.P. S$5.48)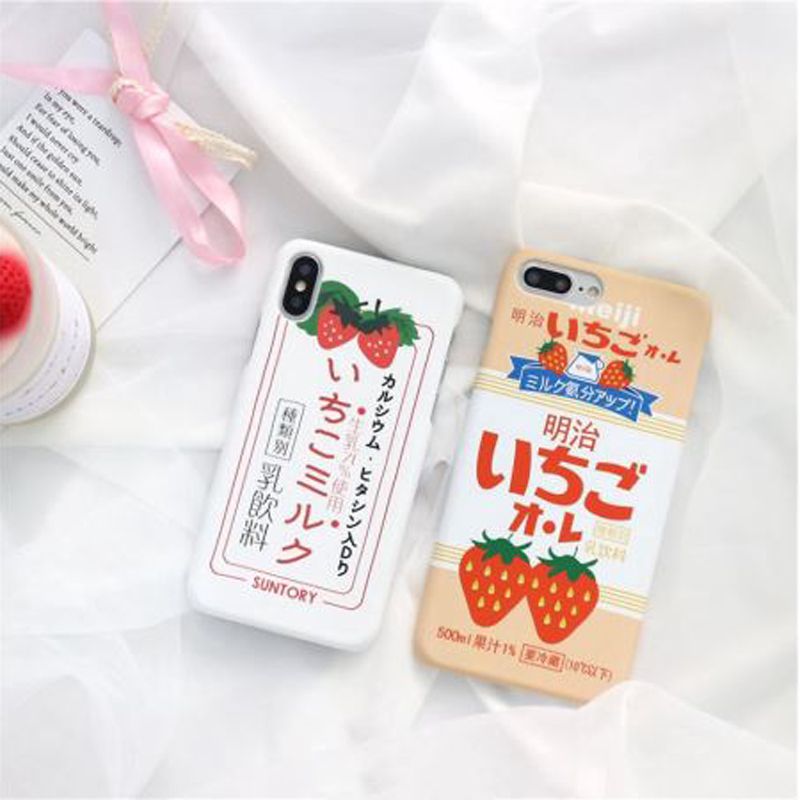 Source
Flaunt your love for Japanese sweet treats with this hard-shell cover designed to look like the packaging of strawberry milk candy.
It is made with Thermoplastic polyurethane (TPU) and is available for iPhone models 6 and later only. The matte finish makes the case not just pleasing to the eyes, but also smooth to the touch. Absolutely kawaii.
Available for: iPhone
Price: S$2.74 (U.P. S$5.48) on Shopee
2. Game Boy phone case (S$6.84, U.P. S$15.22)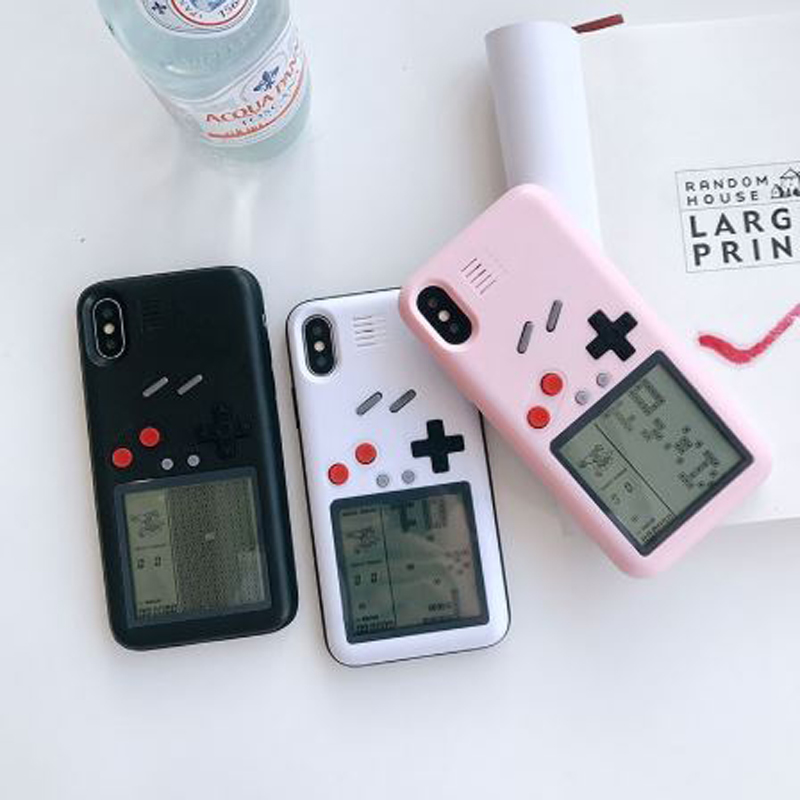 Source
The highlight of this phone case is that IT ACTUALLY WORKS. Running on a CR2032 3V coin battery inserted into the built-in battery compartment on the inner side of the case, you can play over 99 games including Tetris and Space Invaders. Rides on your daily commute will never be dull again, even when your phone runs out of battery. The case even comes with a spare battery for replacement! If you'd ask me, I'd say that this is an insane steal.
Most Android users would agree that hunting for an epic phone case can be an ordeal. Fortunately, this seller has got (well, some) of you covered.
Available for: iPhone, Huawei, Oppo, Vivo
Price: S$6.84 on Shopee
3. Apeach and Ryan milk carton phone case (S$8.50)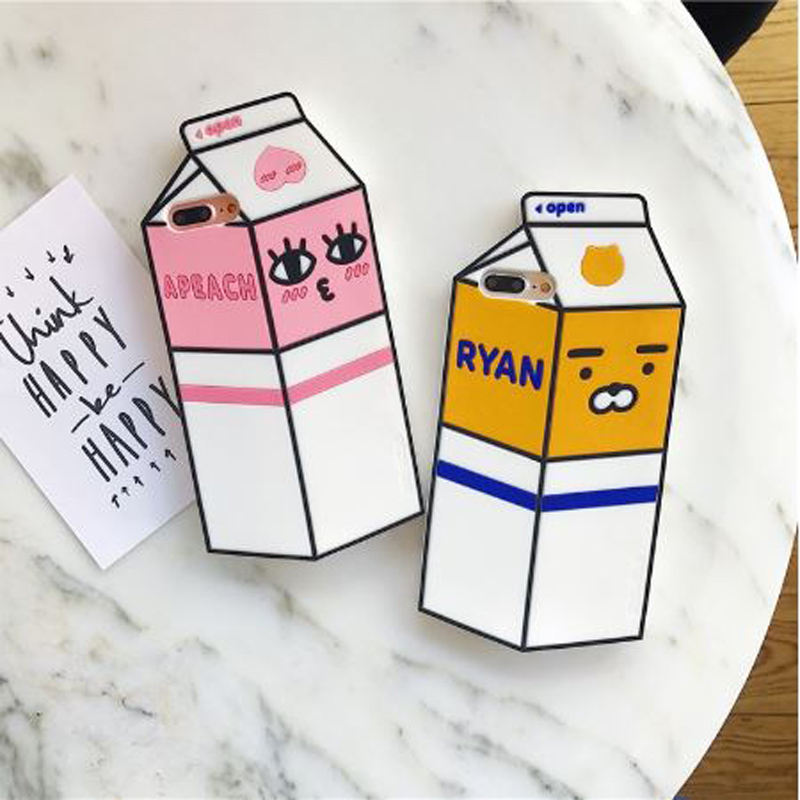 Source
Kakao fans rejoice! These 3D Apeach and Ryan milk carton phone cases will make losing your phone an impossible task. Made of soft silicone, wiping dirt and stains off these will be a fuss-free affair.  
Available for: iPhone
Price: S$8.50 on Shopee
Carousell
4. KAWS x Sesame Street-inspired phone case (S$9)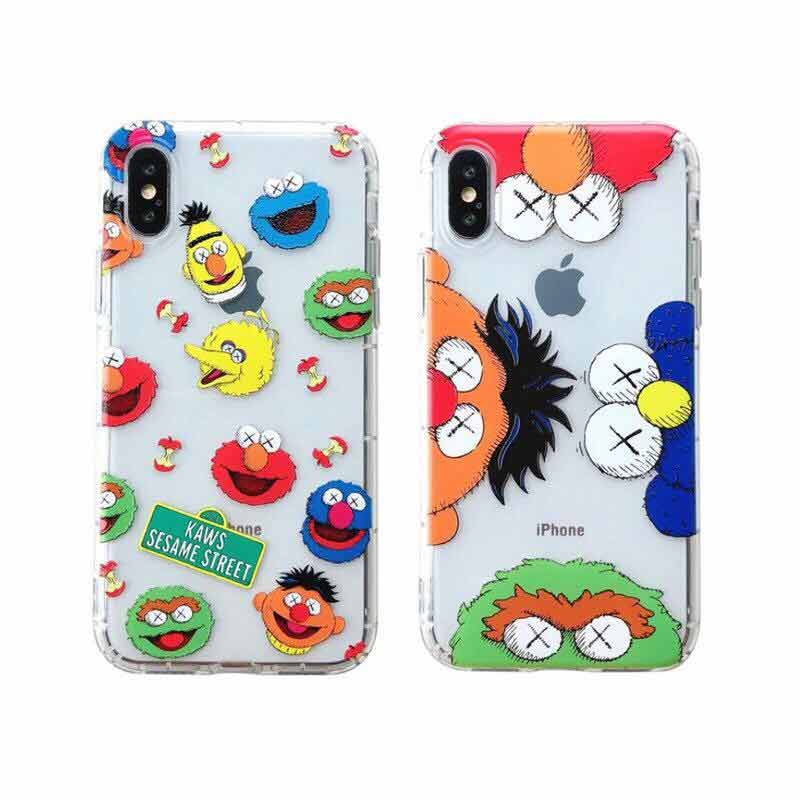 Source
Everyone loves KAWS, and everyone loves Sesame Street. This phone case lets you take your love for the characters even further.
There are two designs to choose from: one with the iconic Sesame Street characters plastered all over, and the other where only Elmo, Ernie, Oscar and the KAWS Companion are seen peeking from the four sides of the case. 
Made of transparent rubber, this practical case is ideal for those with butterfingers.
Available for: iPhone
Price: S$9 on Carousell
Ezbuy
5. Carrot phone case (S$2.94, U.P. S$4.20)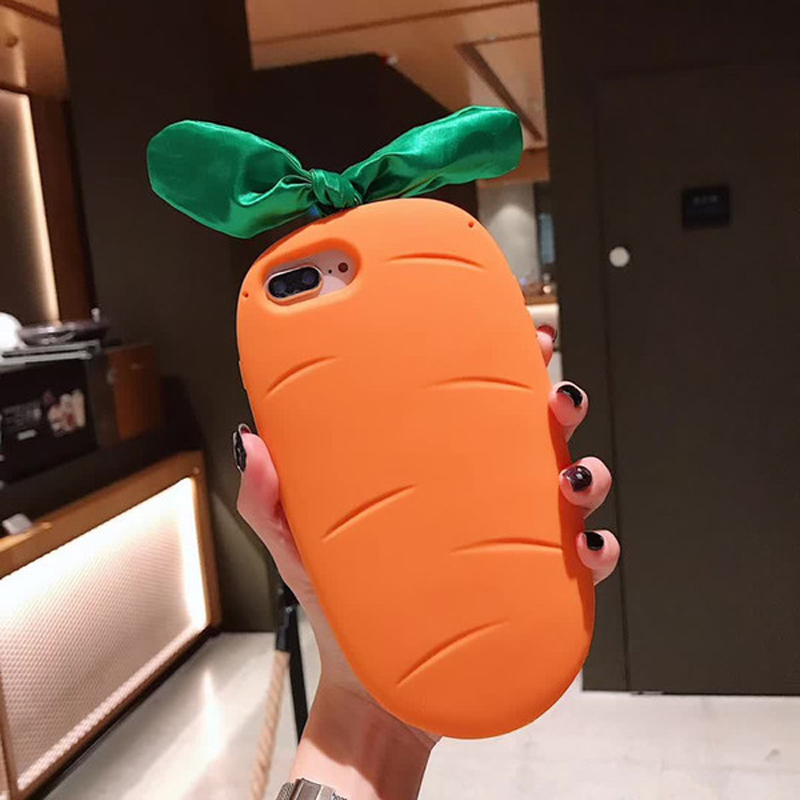 Source
If you're not a fan of eating your greens, maybe this carrot phone case will inspire you to up your veggie intake. 
Made of silicone and topped off with a green satin bow, this case has 2 pinholes on either end at the top. You can customise it by attaching your own strap or sling for added convenience.
Available for: iPhone
Price: S$2.94 (U.P. S$4.20) on Ezbuy
Also read:
15 Pretty Phone Cases Below SGD$10 From AliExpress For Spring/Summer 2017
Taobao
6. Domo-kun drawstring pouch phone case (~S$7.78)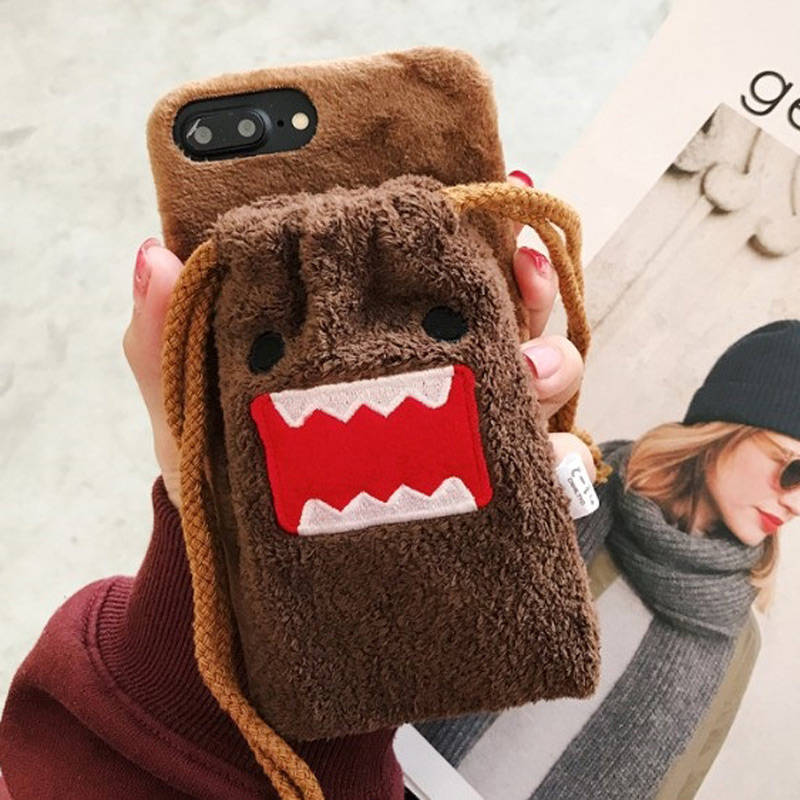 Source
Some of you might be familiar with Domo-kun, the mascot of Japanese television station NHK whose signature look is instantly recognisable.
The synthetic fleece-covered case has a little drawstring pouch with Domo-kun's face attached to it. This can come in handy when you need to stow items like your earpiece, EZ-Link card or some spare change.
Available for: iPhone
Price: ~S$7.78 on Taobao
Wish
7. NASA phone case (S$3, U.P. S$14)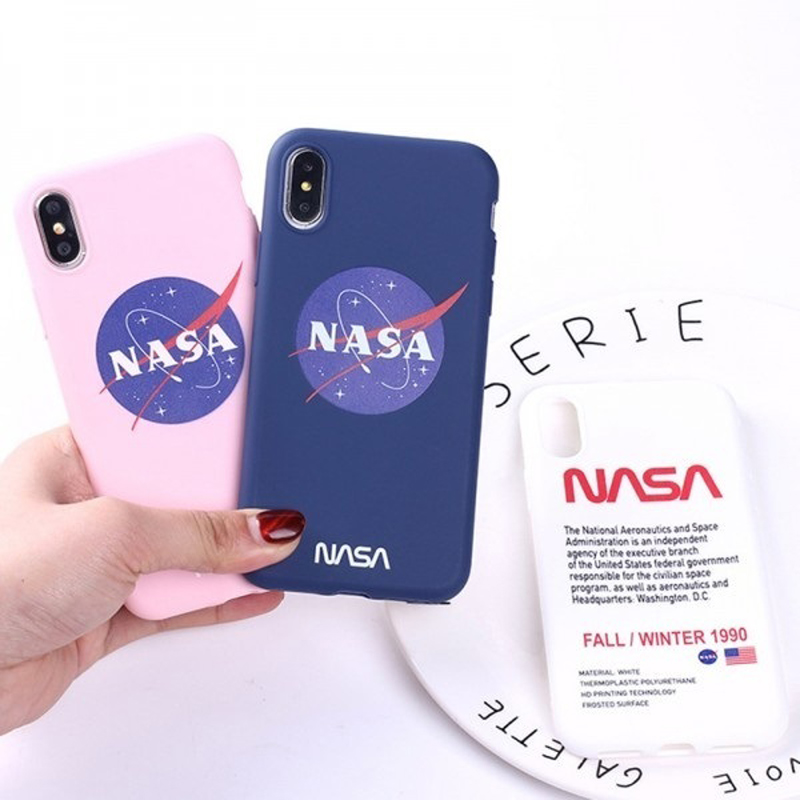 Source
Nowadays, you can't walk one step without seeing the NASA logo on something. Ariana Grande even dropped a whole collection of NASA-themed merch to go with her Coachella performance. So why not flaunt it on your phone case as well?   
Available in baby pink, navy blue and white, you can't go wrong with a design as classic as this. 
Available for: iPhone
Price: S$3 (U.P. S$14) on Wish
8. Pink dinosaur phone case (S$3, U.P. S$25)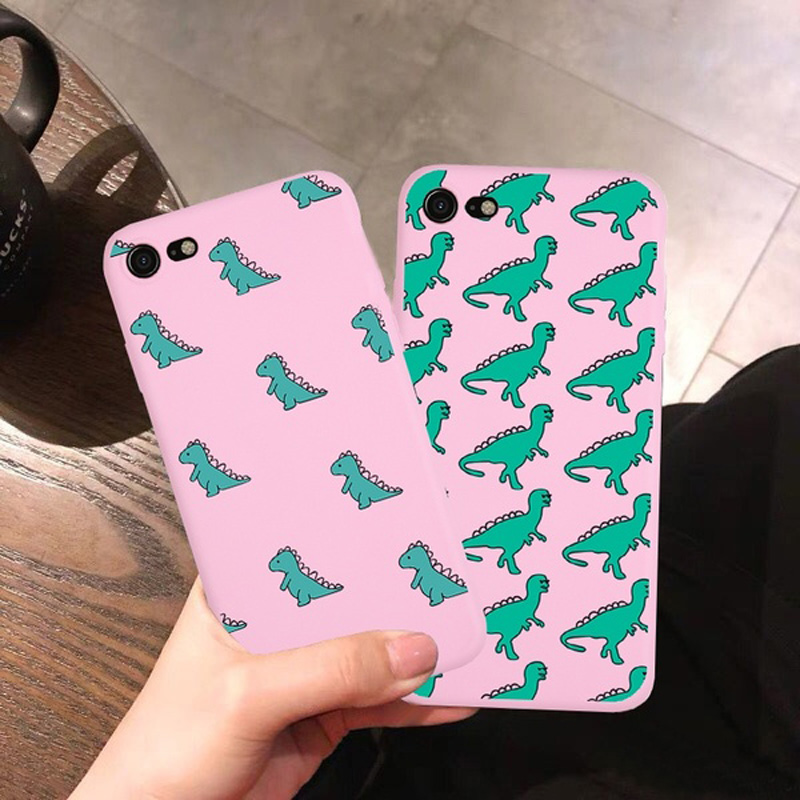 Source
Another hard-shell TPU case, this dinosaur phone case is adorable in every way.
It's in millennial pink, contrasted with a green dinosaur. Whether you opt for the more sparsely distributed pattern on the left or the more densely dotted one on the right, they'll both add a touch of quirk and colour to every flatlay. 
Available for: iPhone
Price: S$3 (U.P. S$25) on Wish
Antpowered.com
9. Singapore Eraser and Gem Biscuit Phone Cases (S$5)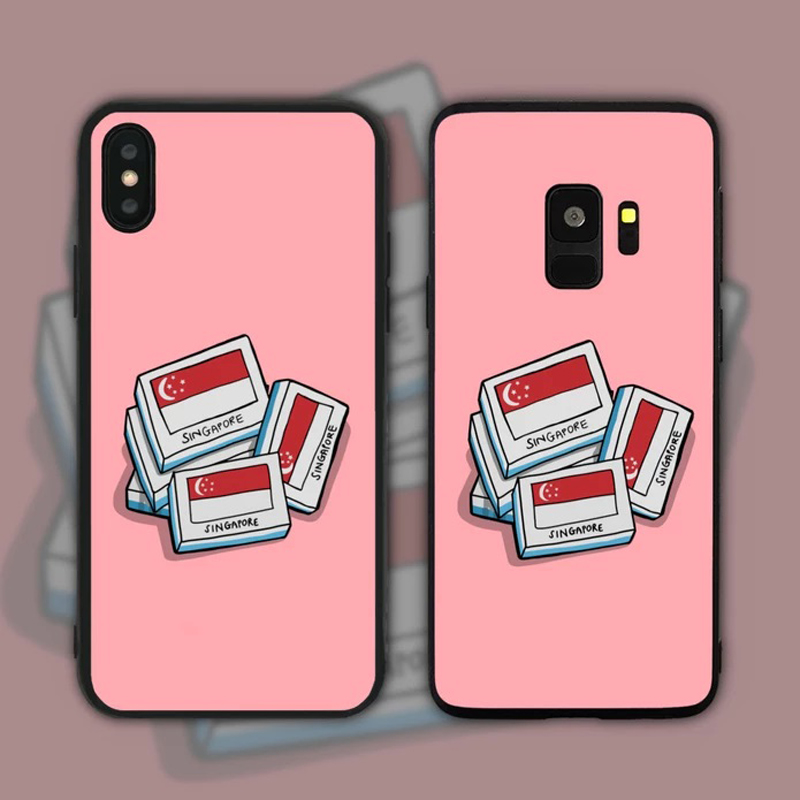 Source
Local brand Antpowered.com has a whole slew of phone cases featuring nostalgia-inducing designs related to Singapore, such as ice gem biscuits and country erasers. Each pattern also comes with a wide variety of background colours.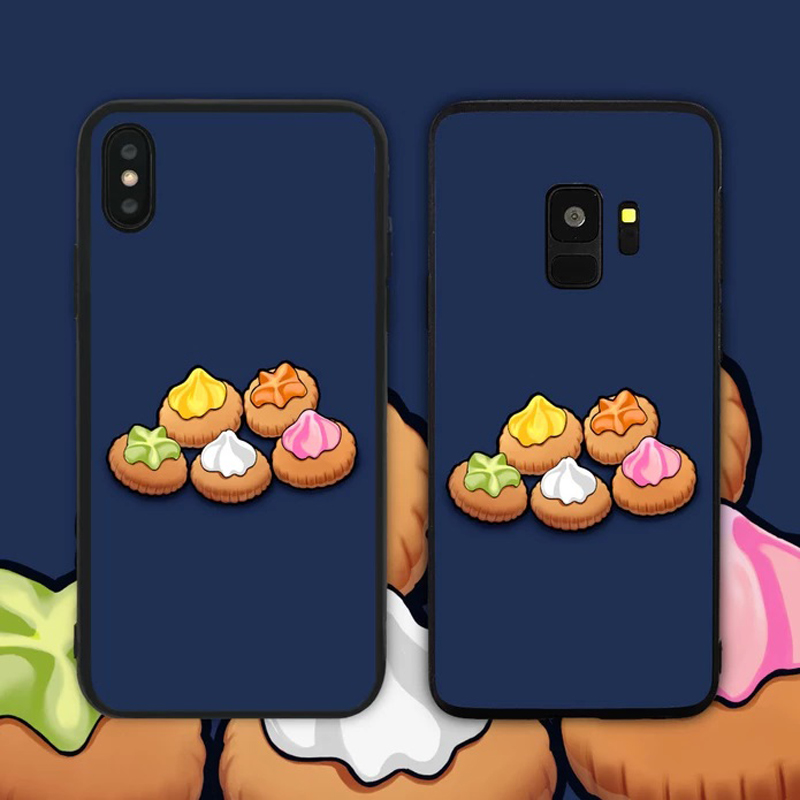 Source
For S$5, this bumper cover promises not just a cute look for your phone, but protection as well. The cherry on top—they produce covers for over 50 models of phones!
Available for: iPhone, Samsung, Huawei, Oppo, Xiaomi, Oneplus
Price: S$5 on Antpowered.com
AliExpress
10. Boba milk tea squishy phone case (~S$5.70, U.P. ~$6.85)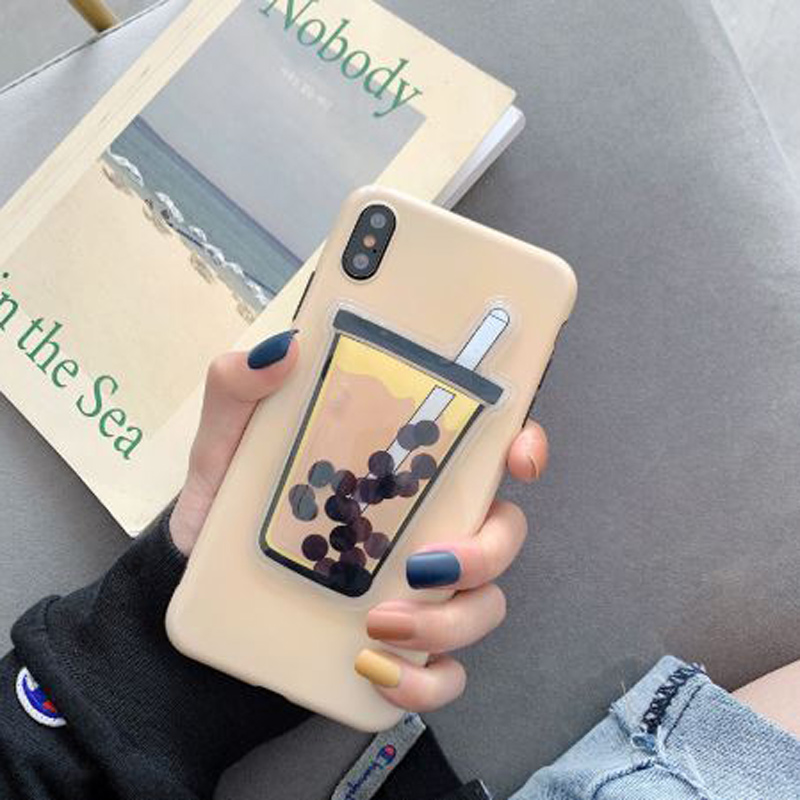 Source
Calling all bubble tea maniacs! You won't want to miss out on this boba milk tea squishy phone case.
This hard TPU case has a plastic squishy attached to it with black suspended sequins that look like bubble tea pearls. Have fun squeezing and moving the sequins around. This could also serve as a tool for destressing!
Available for: iPhone, Oppo, Huawei
Price: ~S$5.70 (U.P. $6.85) on AliExpress
Cute Phone Cases Under $10
Protection for your phone doesn't necessarily have to mean boring and costly cases. With the rise of online shopping platforms, you too can find a new outfit for your phone, for under $10.
Also read:
Korean Ramyeon, Bubble Tea And Mahjong Earrings Are Available From Under $1 On Ezbuy