Dyson Blue & Copper Hair Dryer
Now that we're in the last quarter of 2021, this could only signal the imminent holiday season. Before you rack your brains to come up with gift ideas, Dyson just dropped their latest release – perfect for gifting to loved ones. Featuring their signature hair dryer and styler, the hair tools come in limited edition Prussian Blue and Rich Copper instead of the usual pink and silver. Find out more about the exclusive drop below. 
Hairdryer
The Supersonic hair dryer is one of Dyson's most well-known products, designed to accommodate different hair types. Not only does it dry hair faster, but it produces minimal noise ‒ ideal to not wake bae up when you dry your hair in the morning.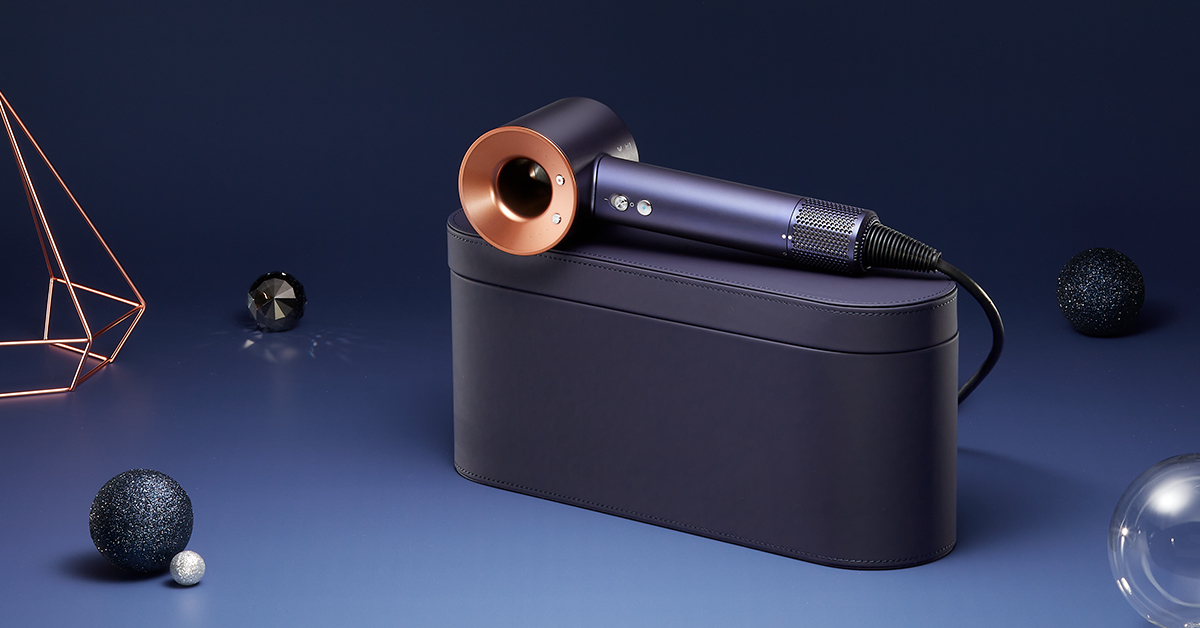 Compared to the traditional hair dryer, you can be sure that your hair won't get sucked into the drying tool by accident ‒ an unpleasant memory for those who've experienced it before. It even has a smart function that controls the heat to prevent extreme hair damage.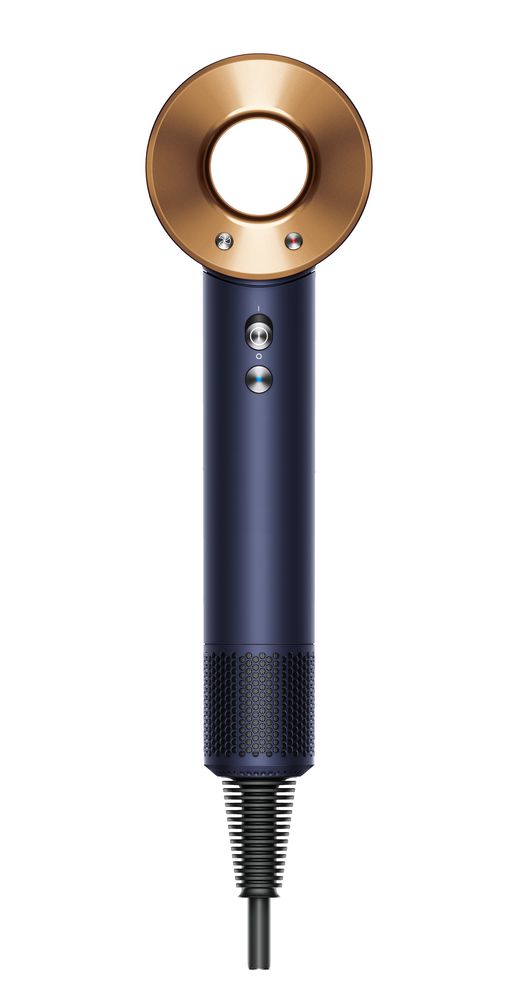 The Prussian Blue makes the hair dryer suitable as a gift that even the guys would appreciate, and you'll also find the hairdryer's iconic "hole" decked in Rich Copper. 
When not in use, you can keep it in the presentation case that is cushioned with soft fabric and secured by magnetic clasps. 
The Supersonic hair dryer in Prussian Blue and Rich Copper retails at $599. 
Airwrap styler
If you've always wondered how to get those perfect curls on your hair, the Dyson Airwrap styler might be your solution.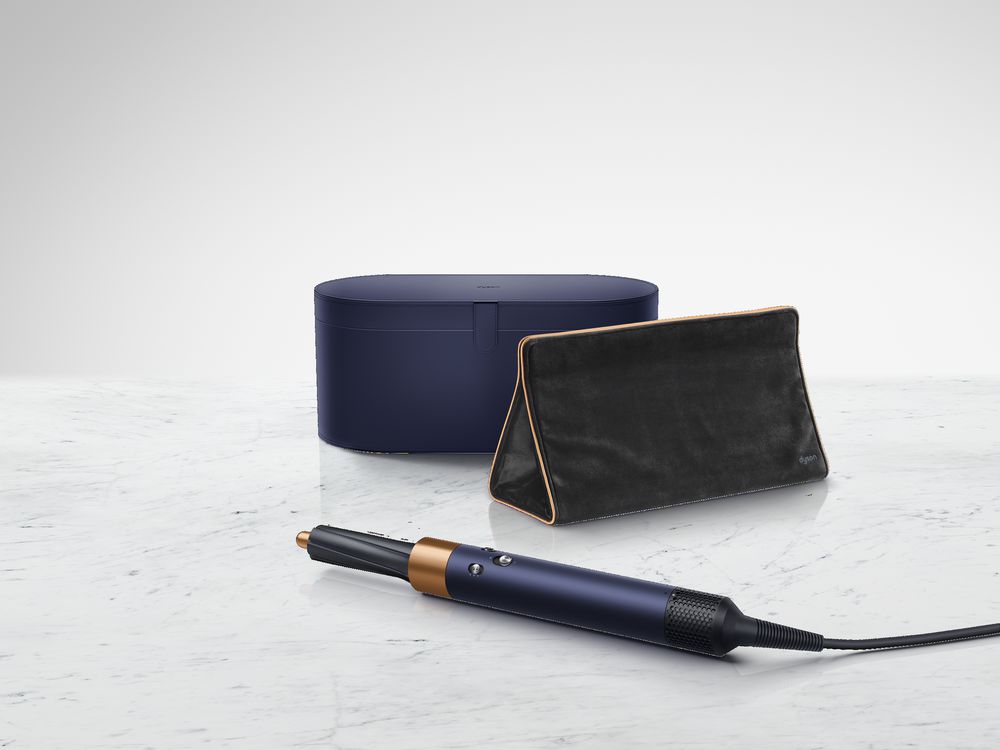 Unlike standard hair curlers, you won't need to do the curling by yourself as the Airwrap styler does all the work for you. It is designed with a digital motor that creates a phenomenon known as the Coanda effect. A vortex, similar to those found in jet engines, pulls the hair towards the barrel and curls it with its intelligent smart heating property.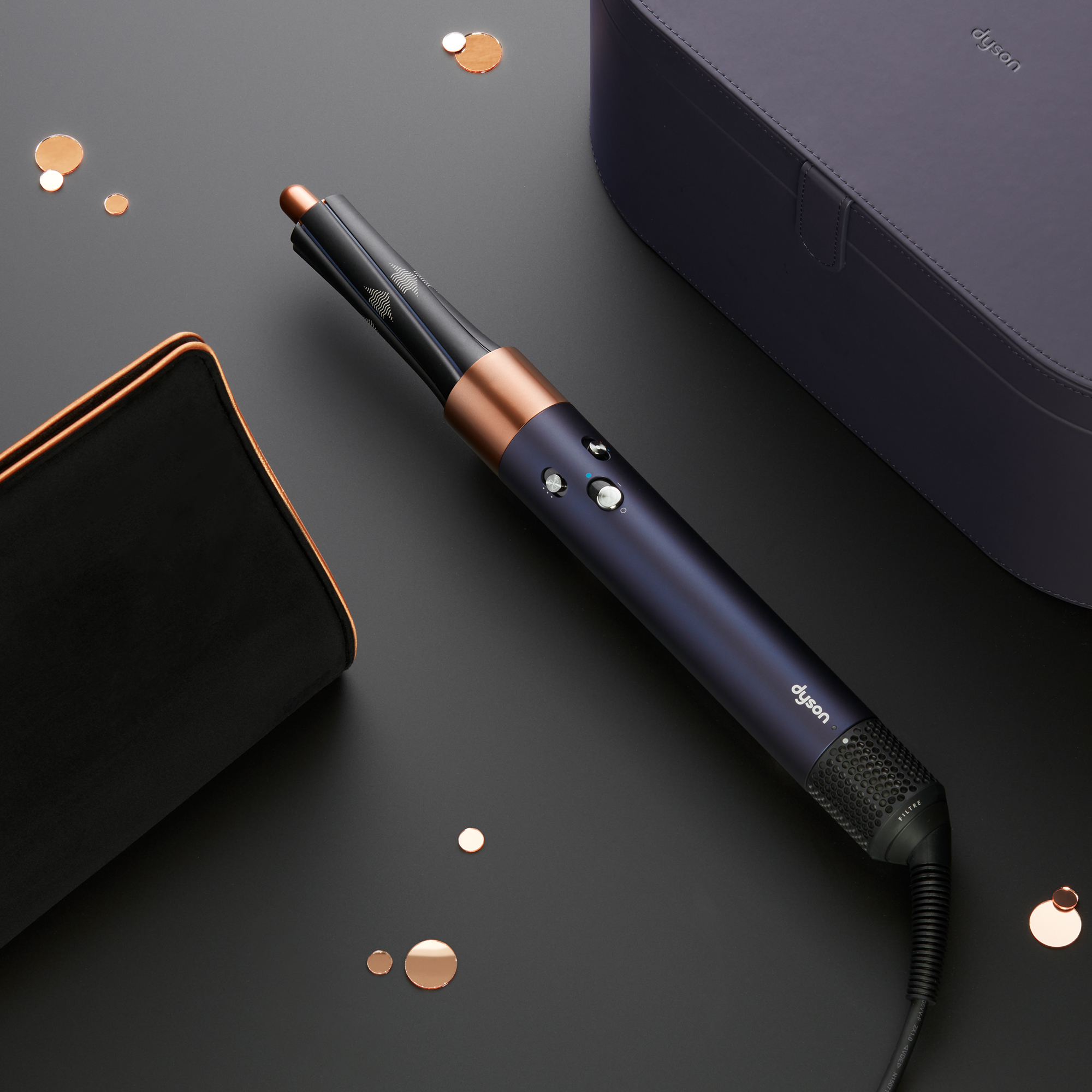 That's not the best part as it also offers a range of attachments like volumising and smoothing hair brushes to achieve different looks for various occasions, be it for a business meeting or date night.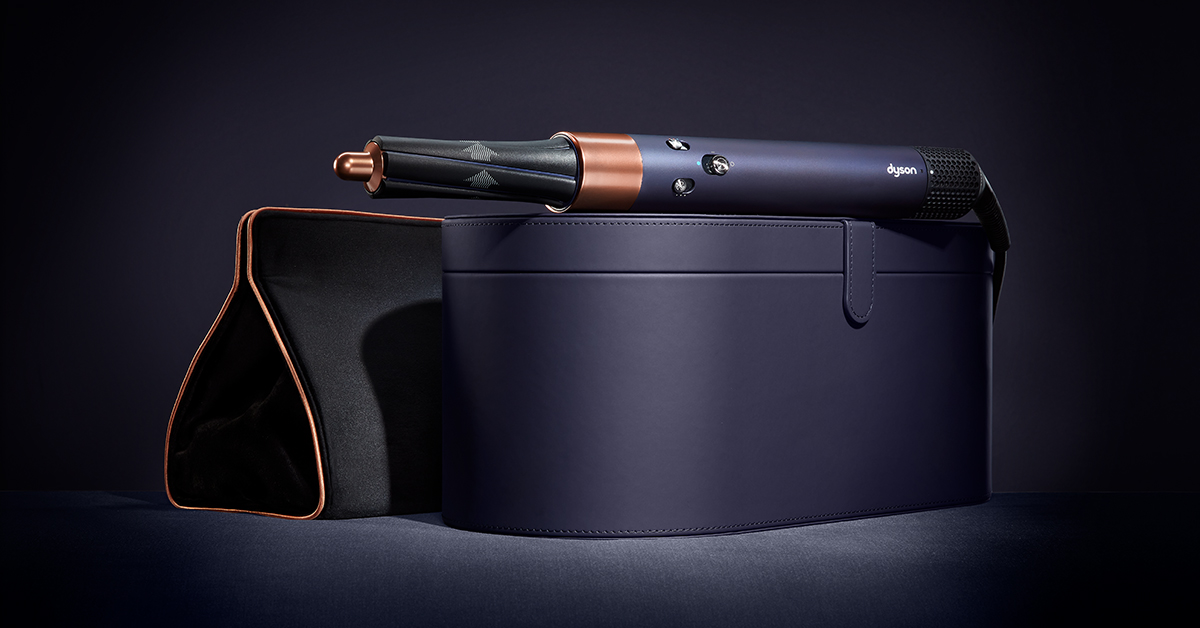 No matter what look you are going for, the Airwrap styler will leave you with a sleek and natural-looking finish. 
Plus, the Airwrap styler also comes with a presentation case and an additional storage bag made from soft, heat-resistant material. 
The Dyson Airwrap styler retails at $799. 
Personalised case 
Dyson knows just how to make a gift more personalised, as they also offer complimentary debossing on the presentation case for both hair tools.   
The service is only available at the Dyson Demo Store at Owner Centre Capitol Singapore and Dyson Demo Zone at Nex.  
Dyson's New Hair Dryer and Airwrap Styler Are Great Gift Ideas For The Holiday Season
You can now get Dyson's limited edition Prussian Blue and Rich Copper Supersonic hairdryer and Airwrap styler through Dyson's online and physical stores. They are available at Dyson's official website, Demo Stores at Owner Centre Capitol Singapore, Beauty Lab at Funan Mall, Demo Zones at Westgate and Nex. 
For more gift ideas, check out this list of personalised gifts. 
All images courtesy of Dyson. 
Also read: 
7 Less Common Ways To Style Short Hair So You Can Beat The Heat While Looking IG-Ready