EZ-Link Doraemon LED Charm
Digitalisation makes our lives more convenient than ever – just think of how we use the EZ-Link app on our phones or synced credit cards to tap during our commute nowadays. However, if you prefer the old-school method of using a physical EZ-Link instead, there is now an EZ-Link Doraemon LED charm that lights up every time you tap.
The design
Similar to the Winnie The Pooh charm that EZ-Link released previously, the Doraemon LED charm also takes after the shape of the character. 
Source
As if looking forward to an exciting activity, the Doraemon LED charm shows how the robotic cat looks pumped up while sitting down. Perhaps his enthusiastic expression will remind you to look forward to starting your day positively.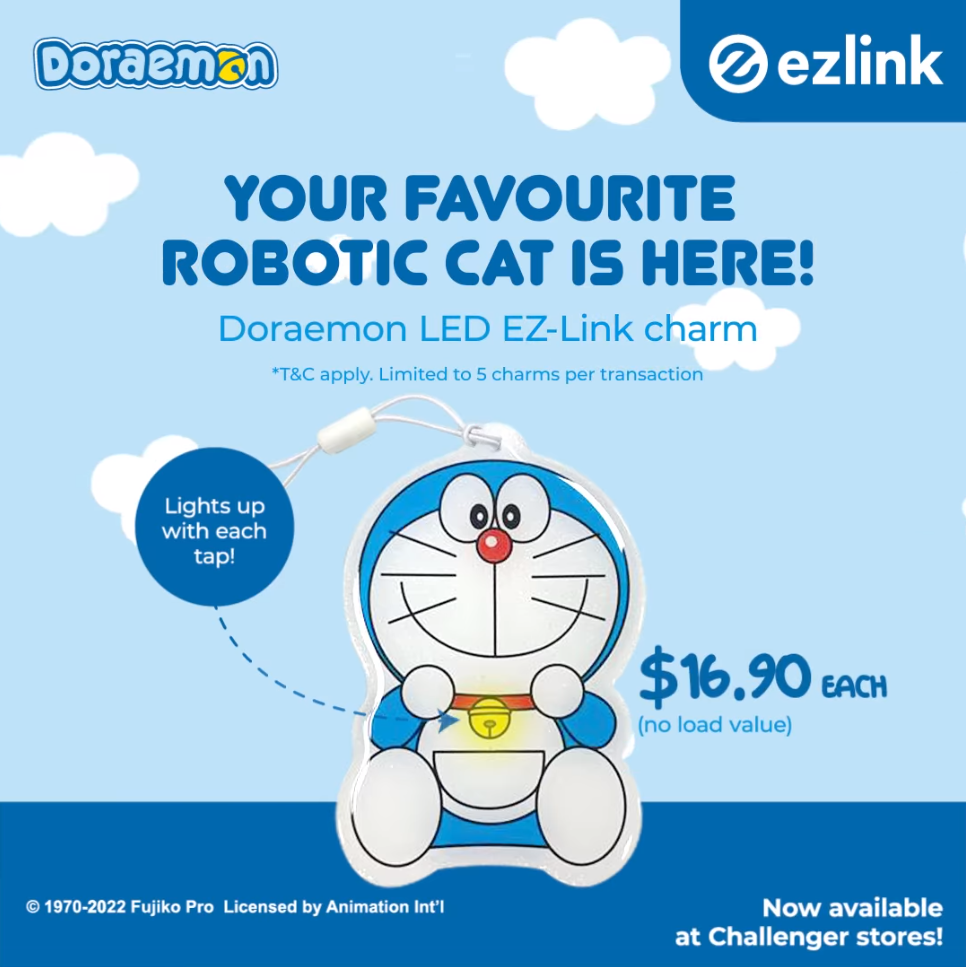 Source
As the saying goes: "good things come in small packages". This dainty EZ-Link charm comes with a surprise ‒ the bell on Doraemon's red collar lights up every time you tap. The adorable feature will no doubt amuse young ones and even adults. 
The Doraemon EZ-Link charm retails at $16.90 with no load value. 
This Doraemon EZ-Link Charm Will Have You Looking Forward To Commuting
Apart from using it for your transportation fees, the Doraemon EZ-Link charm also doubles as a cute accessory for you to hang on your bag or wallet. Interested folks can head over to all Challenger stores to purchase the charm, while stocks last. 
Also read: 
The New Doraemon x Kipling Collection Has Playful Designs That Remind Us Of Childhood Days