EZ-Link Pokémon LED Card
Now that many of us are back to work in the office, daily commutes can undeniably get a little dull. Something to brighten your travelling journeys with is EZ-Link's new Pokémon LED card, which comes in a bright yellow and even lights up when you tap them on your bus and train rides.
The design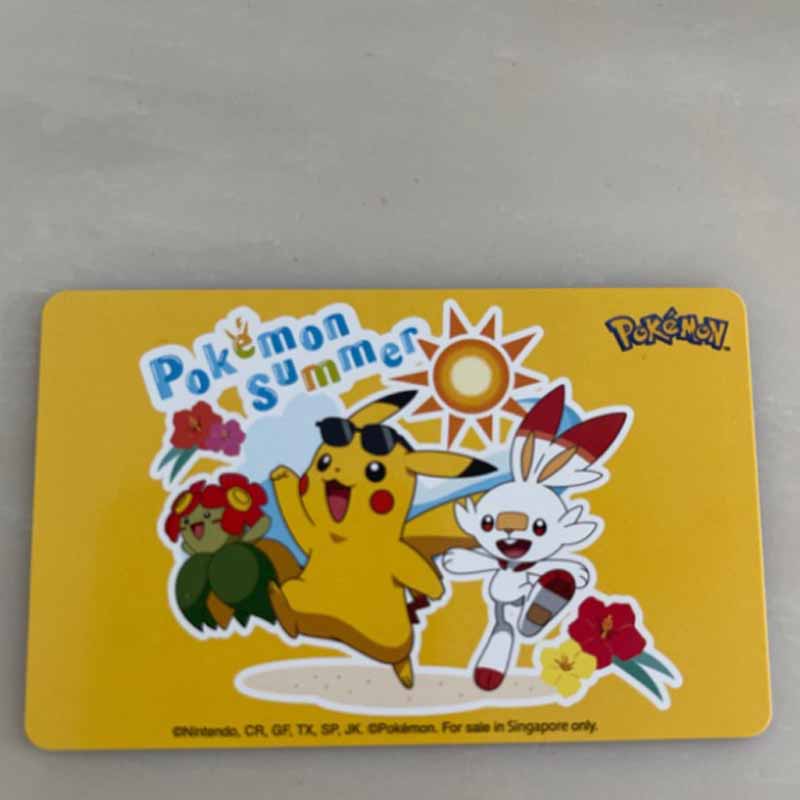 Source
Everyone knows of Pikachu, the signature Pokémon with an adorably lightning-shaped tail. This bright yellow card features Pikachu decked with black sunglasses, along with two companions, Bellossom and Scorbunny,  jumping together under the sun with sand below them, having a ball at the beach. 
Surrounding the Pokémon are red and yellow flower designs, which perfectly match the theme of summer. Chances are, you'll feel enticed for a beach visit to Sentosa while using this card.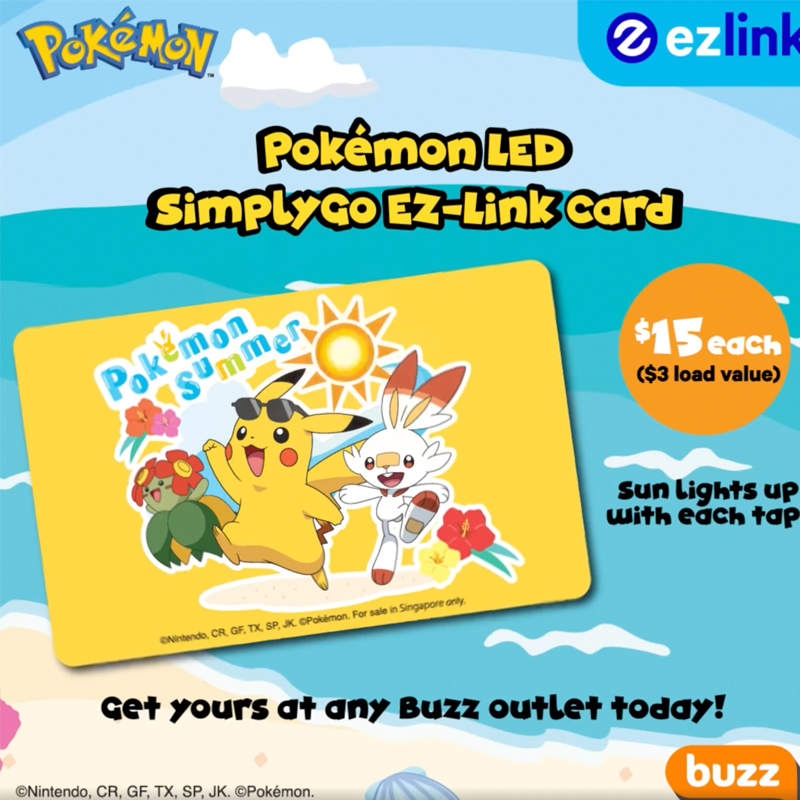 Source
The design also features the words "Pokémon Summer" above Pikachu, in blue, yellow, and green letters which remind us of water droplets. The tips of the "e" are decorated with Pikachu ears, and the familiar lightning icon. 
A delightful feature of the card is the sun lighting up every time you tap. Just like a sunny morning, this highlight is all the reason you need to look forward to commutes. 
The Pokémon LED Card Will Light Up Your Day During Your Commutes
It's the little things that matter in life which give you a reason to smile. Let this Pokémon LED card be yours, and you can even share this with your friends and family. Otherwise, consider gifting this card to a Pokémon lover and add more light to their day. 
The EZ-Link card retails at $15 each with a $3 load value, and is available for purchase at any Buzz kiosk. 
Also read:
EZ-Link Has A New My Melody Omamori Charm To Wish You Good Luck All Year With Every Tap