Harry Potter x Pandora Collection
It's been 8 years since the last Harry Potter movie was screened in theatres, but the endless product collaborations still get us Potterheads excited. This time, Pandora will be paying tribute to the franchise with a special jewellery collection, which fans have been requesting for years.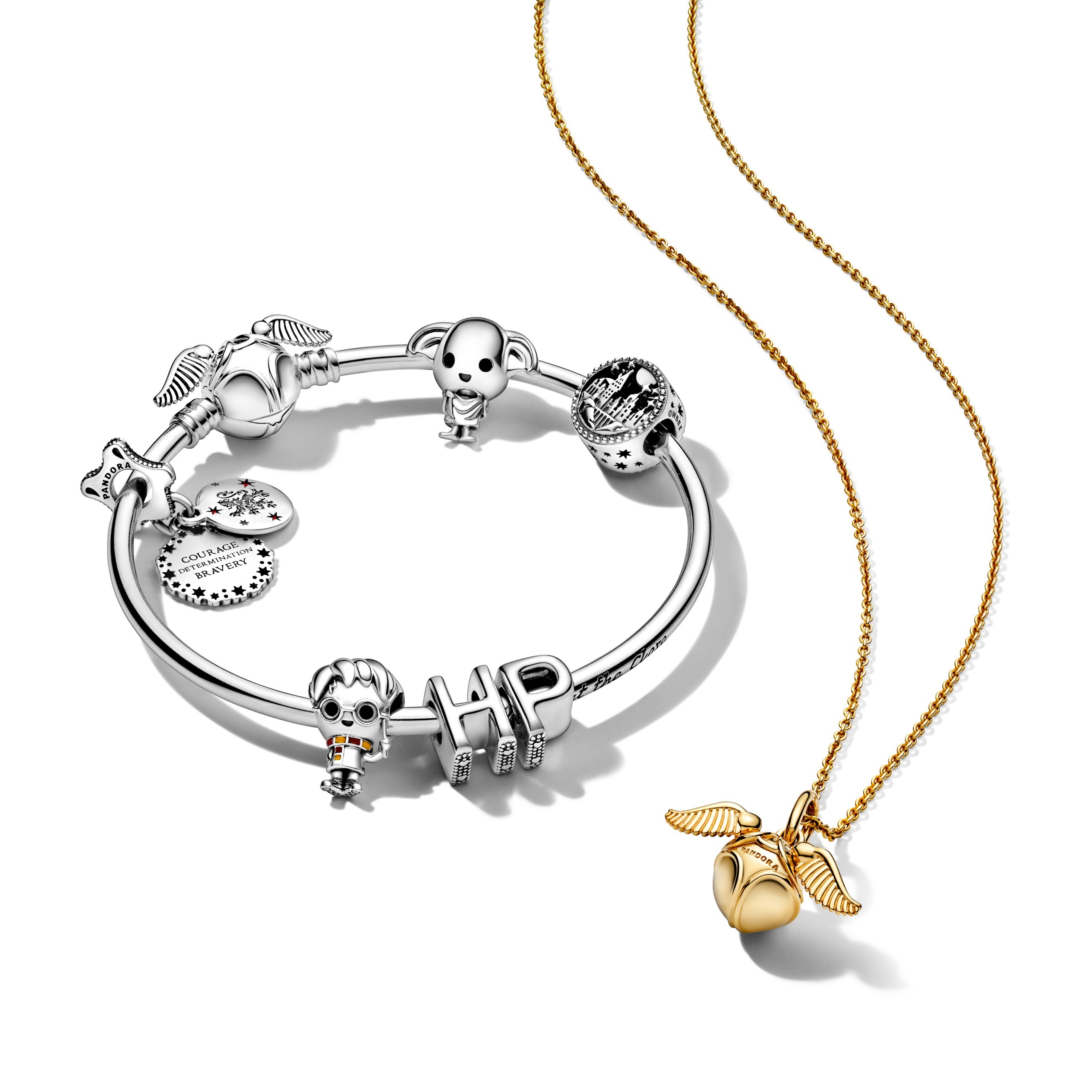 Inspired by characters and symbols from the movies, the limited-edition collection features 12 pieces of jewellery, including charms, a pendant and a bracelet.
Charms
The brand has transformed Harry Potter (left), Hermoine Granger (centre) and Ron Weasley (right) into delicate sterling silver charms. Each charm sports meticulous details, such as Harry's lightning bolt scar, a book in Hermoine's arms and Ron's red sweater with the letter 'R' on it.
There's even a charm of Dobby the House Elf, which makes an adorable addition to any bracelet or necklace.
You can also add recognisable symbols from the books and movies, such as the Hogwarts Express Train (left) and the Hogwarts School of Witchcraft and Wizardry (right).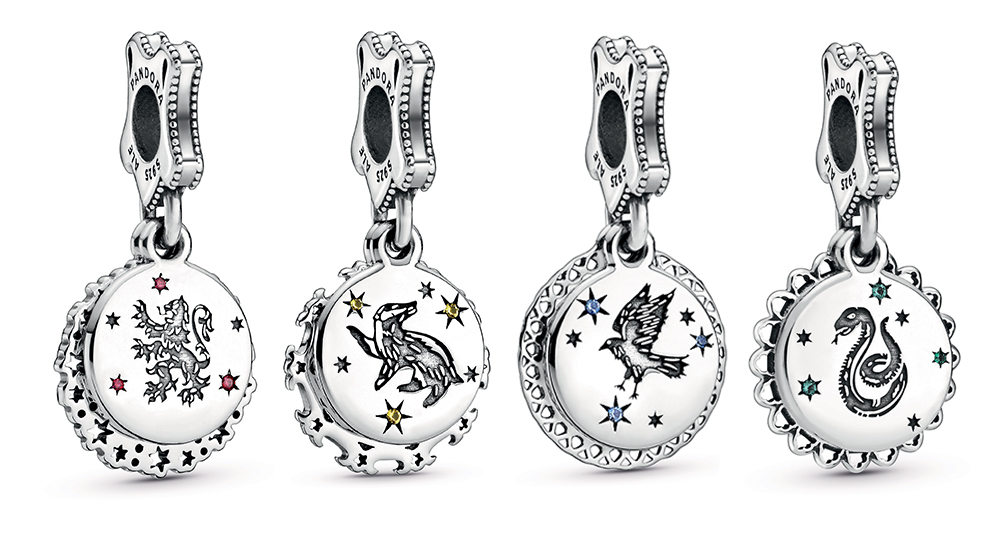 Here's something for the hardcore fans. The 4 Hogwarts houses—Gryffindor, Hufflepuff, Ravenclaw and Slytherin—each have their own charms in sterling silver. There's a detailed house crest on the front of each charm, surrounded by stones in the respective house colours.
Also read:
Ezra Miller's Eccentric Style Reminds Us To Dress For Ourselves
Pendant & bracelet
The Golden Snitch pendant (left) is hogging the spotlight in all its gleaming glory. Pandora has also created The Golden Snitch Clasp bangle (right), putting a spin on its classic silver Pandora Moments bangle with the Golden Snitch at the clasp.
Past collaborations
It's not the first time Pandora has collaborated with Disney. The brand recently launched its Frozen 2 jewellery collection. It featured charms of Elsa, Anna and Olaf.
Earlier in September, Pandora also released its The Little Mermaid line, with Ariel, Sebastian and Flounder as cute charms.
Harry Potter x Pandora Collection Is Now Available
The Harry Potter x Pandora collection will be available on Pandora's website on 28 November 2019. With the holiday season coming up, these limited-edition pieces are bound to sell out fast. Hop on board Pandora's train to Hogwarts, and get your credit cards out for this collection.
Also read:
Herschel & Hello Kitty's New Bags In Black & Pink Tropical Print Let You Pay Tribute To Your Favourite Cat In Style