Louis Vuitton Dumbbells & Jump Rope
If the regular ol' free weights at your gym are too basic for you, you'll be pleased to know that Louis Vuitton recently launched a set of dumbbells and a jump rope.
The dumbbells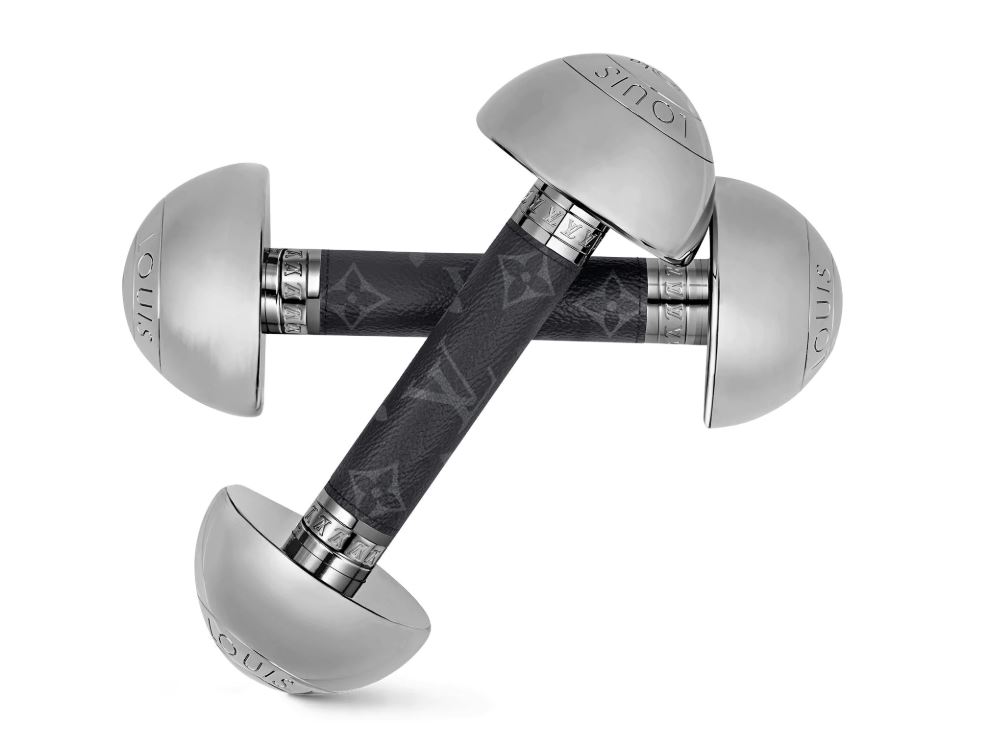 Made of lustrous metal, each dumbbell measures 6.30 x 6.30 x 2.76 inches. They feature a canvas handle that's stamped with Louis Vuitton's revamped Monogram Eclipse pattern. Each bar is also engraved with the luxury label's signature logo.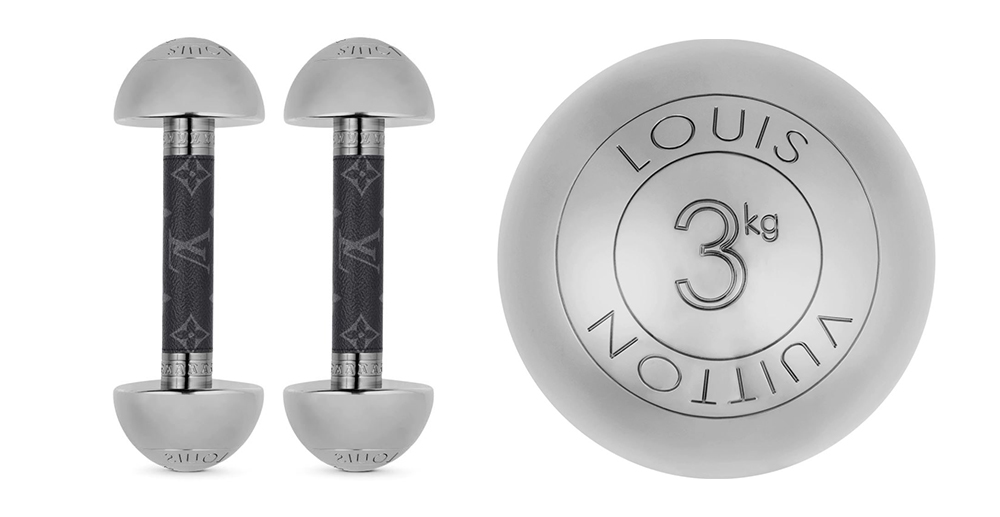 Both rounded ends of the dumbbell are embossed with the words 'Louis Vuitton' and '3kg'. Imagine pumping iron with these luxe weights—the ultimate flex at the gym. If that doesn't motivate you to work out regularly, I don't know what will.
The jump rope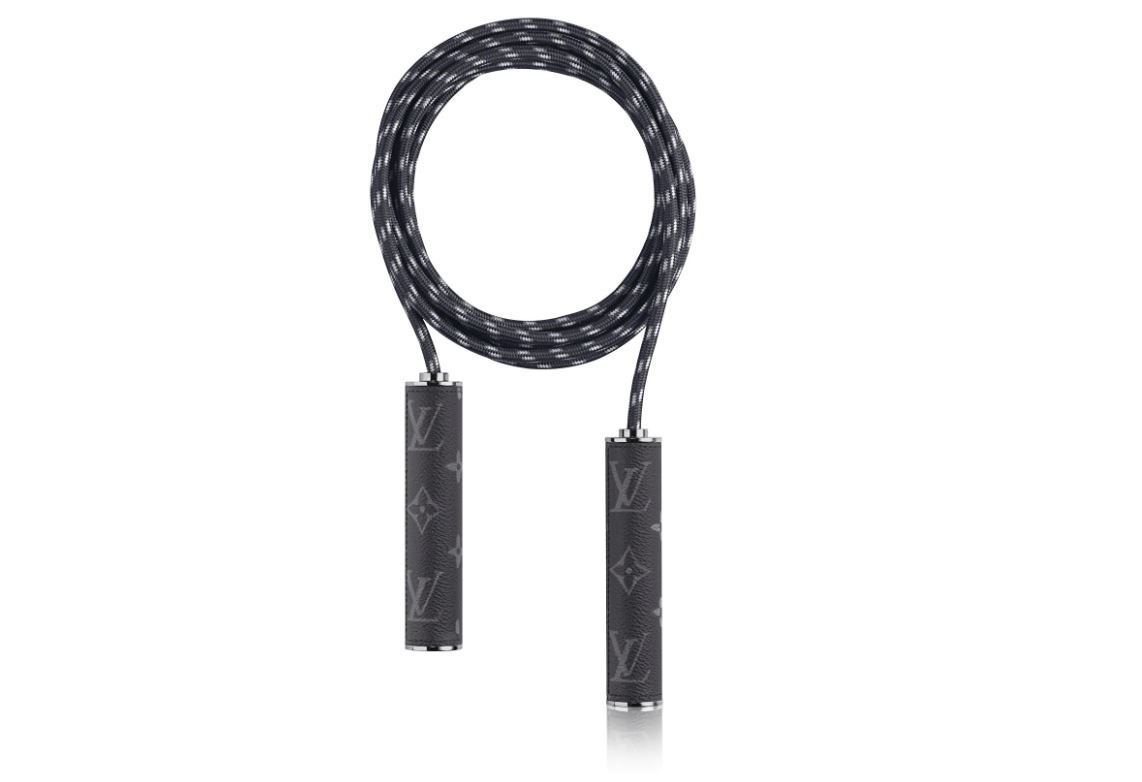 If you thought jump ropes were boring, Louis Vuitton is here to make you reconsider them with an aesthetic look. The leather handles and rope strand bear the same dark Monogram Eclipse design, which makes this jump rope much sleeker than your Daiso skipping rope.
Also read:
Louis Vuitton's New AirPods Case Helps You Fulfil Your Tai Tai Dreams In Baby Steps
New launches for your Christmas gifting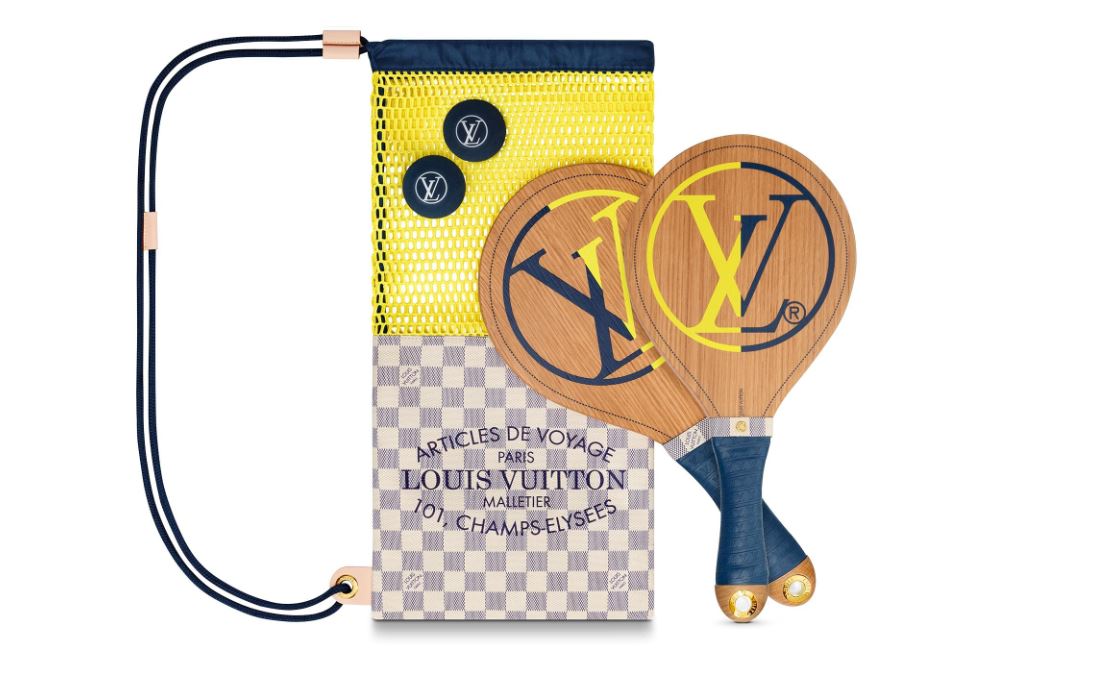 If you know someone who seems like they're permanently on a beach vacation, you'll want to give them a Louis Vuitton beach bat for Christmas. It features a pair of rackets with a vivid LV logo on each paddle for a sporty touch. The rackets come in a canvas bag with a functional shoulder strap, so you can tote them around with ease.
Louis Vuitton's new Monogram Giant Volley Ball makes a great gift for the sports fiend in your life. Made of leather and canvas, the colourful patchwork on the ball gives it a fun, eye-catching look. It comes with a purple-netted bag with white straps in Monogram details which can also double up as a tote bag for your next supermarket run.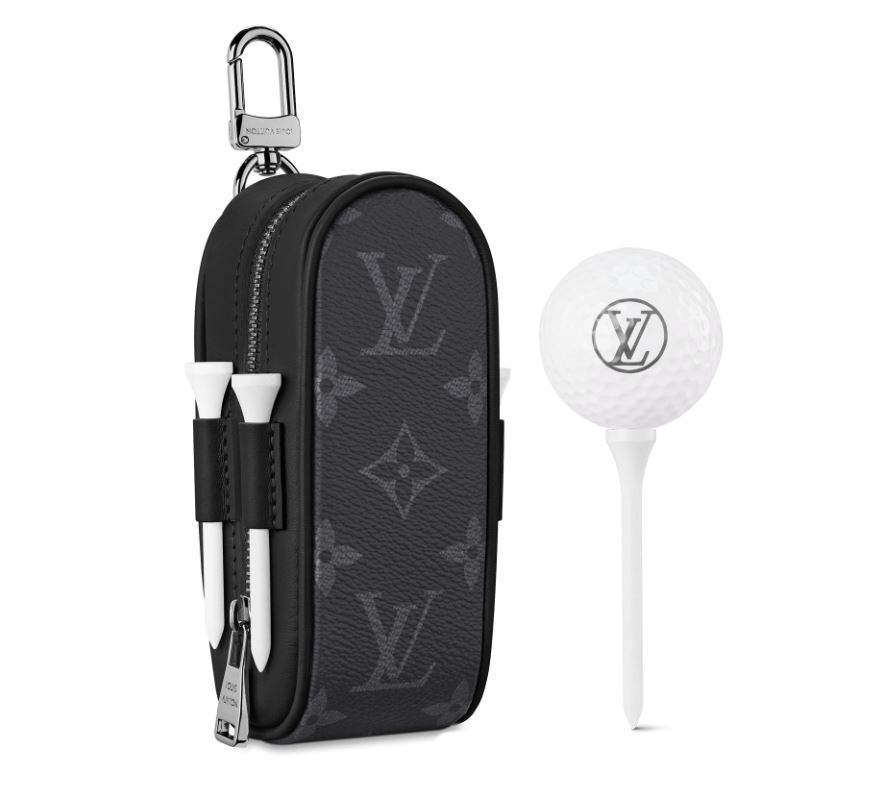 For the avid golfers, there's Louis Vuitton's Andrews golf kit. The pouch is made with the brand's signature Monogram canvas and has a convenient metal hook. The kit holds 3 golf balls and 4 tees.
Louis Vuitton Has Launched 3kg Dumbbells & A Jump Rope
The dumbbells aren't just heavy to pick up, they're heavy on the wallet too. A pair will set you back by $3,650. The jump rope is priced at $885. To check the availability of the products at Louis Vuitton stores, visit the brand's website.
Also read:
Louis Vuitton Has Mini Backpack And Bumbag Bracelets So You Can Party Hands-Free
All images: Source