Hello Kitty x Shu Uemura
It feels like ages since we last saw a Hello Kitty makeup collaboration, but the wait for Sanrio fans is finally over with this new, exclusive Shu Uemura collection.
Taking a step back from her cute image, this collection features Hello Kitty undergoing a rock and roll transformation. Time to expand our Hello Kitty collection with this upcoming special makeup release. 
The collection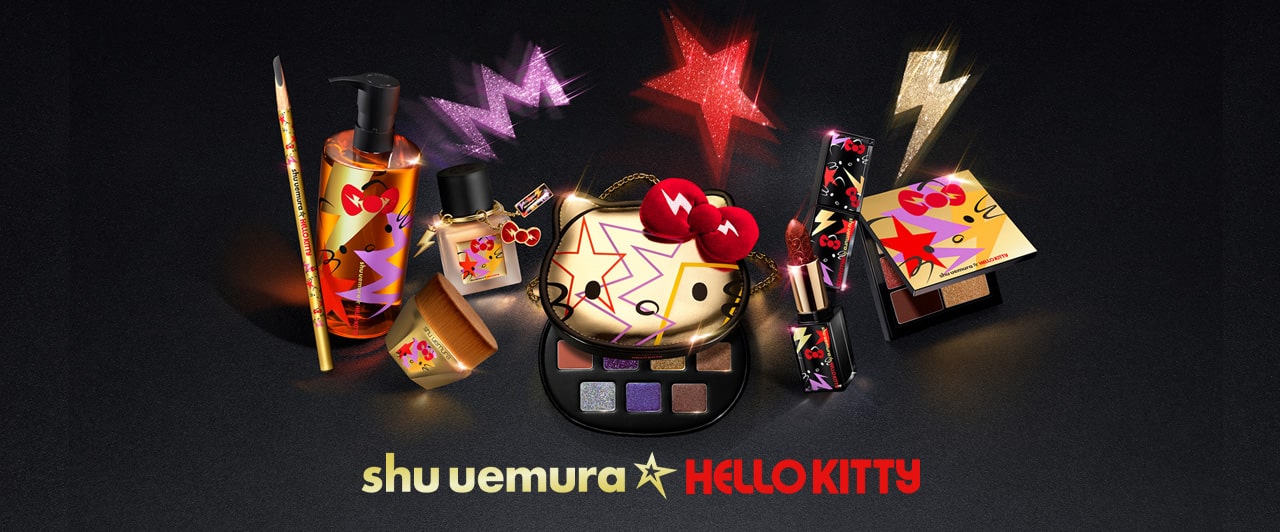 The Hello Kitty x Shu Uemura makeup collection will have you covered from the time you put on makeup to when you remove them, featuring makeup items such as eye shadow palettes, lipsticks, liquid foundation and also cleaning oil. 
Eyeshadow palettes
At first glance, you might mistake the eye shadow palette for a mini bag. While it's not the latter, the cutely packaged eyeshadow palette has a cushy Hello Kitty's red ribbon detail on the outside.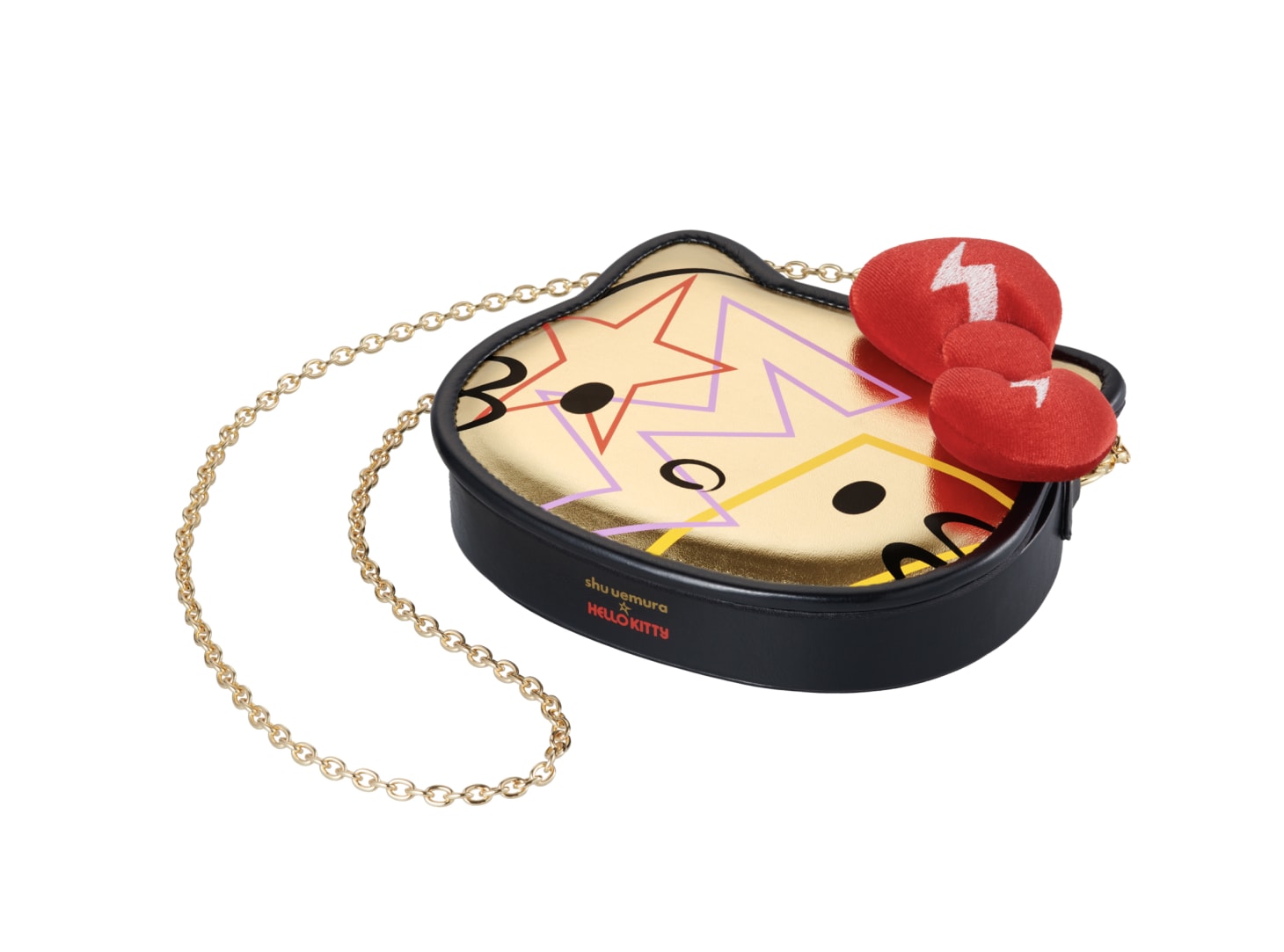 Doubling as a fashion item, you can sling it over your shoulder by using the golden chain, removing the need to pack it in a makeup pouch.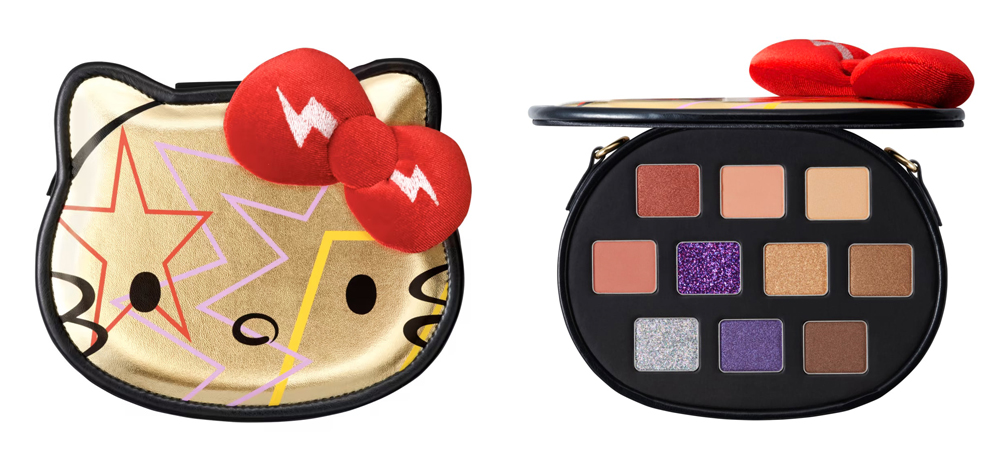 Opening it up, you'll find 10 eye shadow shades, with both matte and shimmery finishes. As part of the rock and roll theme, the shades are bolder and darker ‒ perfect for a girl's night out at the bar.  
It retails at $123.  
For those who prefer a more compact eye shadow palette, there's also one with 6 romantic shades ‒ great to wear for going out with bae.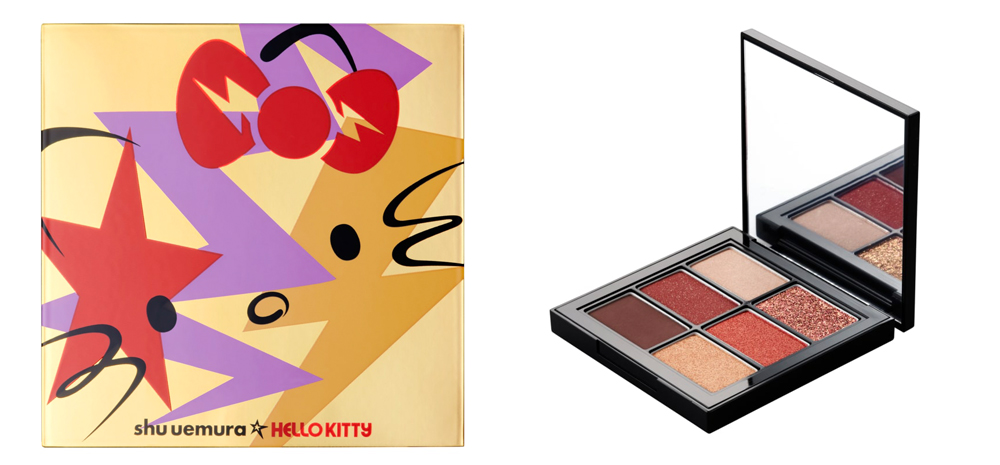 All of them have a pearly and shimmery finish and they come in a square packaging with a mirror on the inside. 
It retails at $98.  
Lip products 
You can never have too many lip products and in this collection, there are 3 types of lipsticks and 1 lipgloss.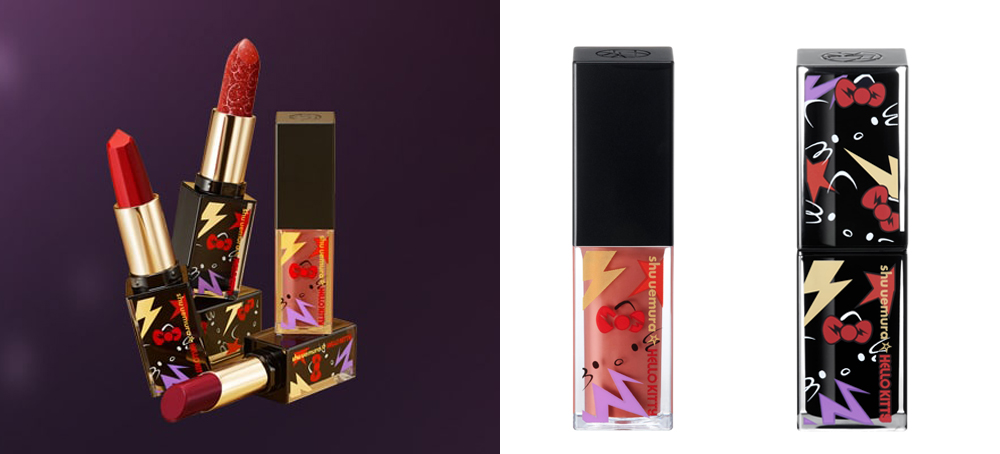 All of them come in packaging with the motifs of Hello Kitty, lightning bolts and stars. 
The first lipstick will definitely grab the attention of party lovers as it comes with a glitter texture for extra bling. It even has motifs of Hello Kitty's ribbon embossed on it.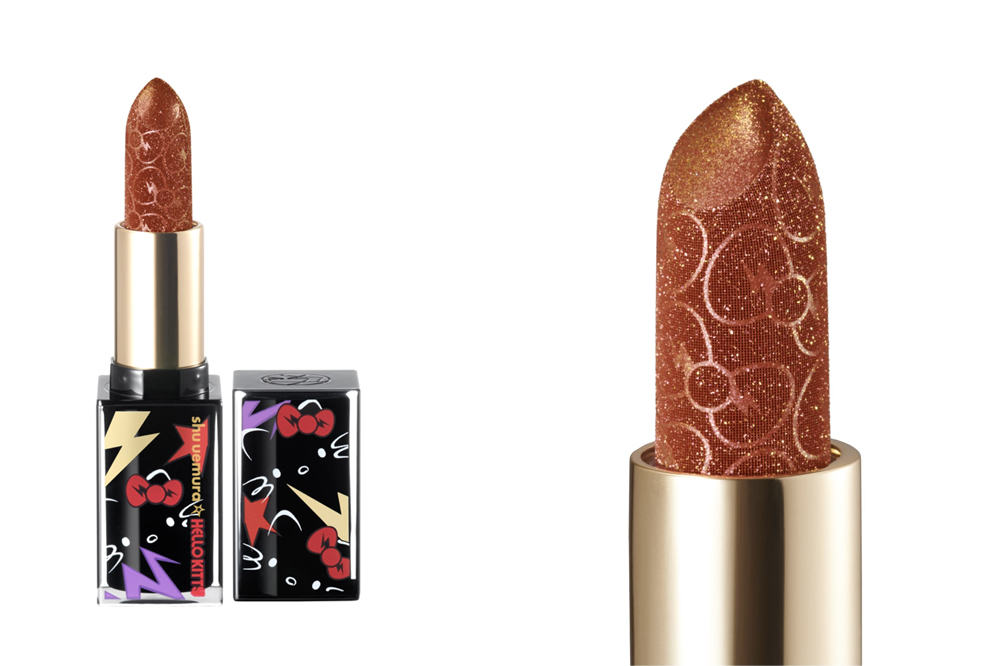 2 shades of this lipstick are available ‒ dazzling nude and ruby sparkler.
It retails at $48.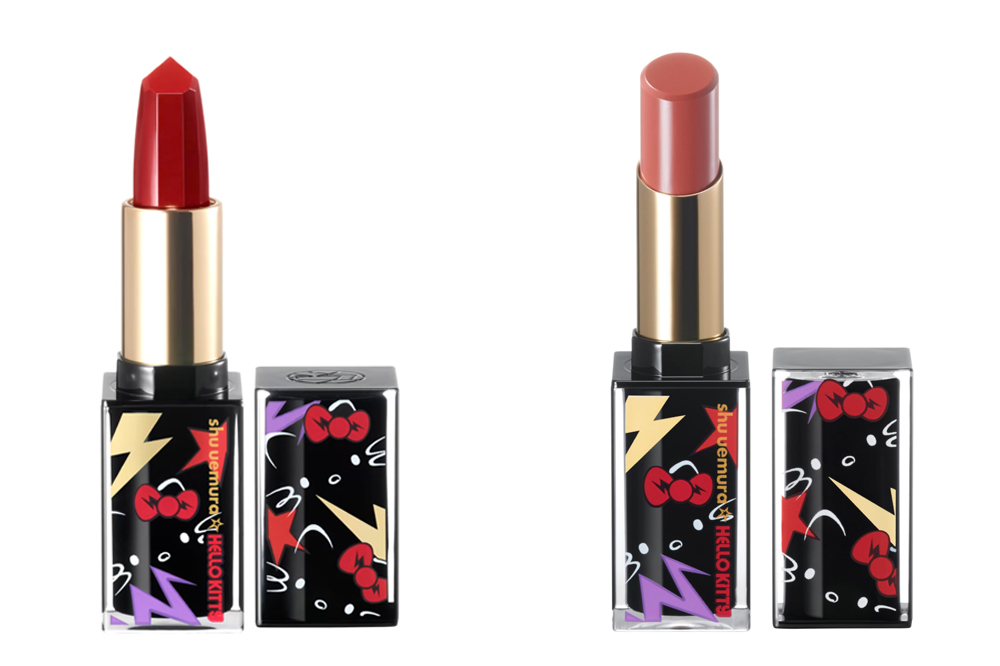 Playing on traditional shapes of lipsticks, you'll find the one on the left cut in precise angles. It has a silky smooth application and 3 shades to choose from ‒ VIP auburn, brick fever and red high heels.
For those who prefer lipsticks that leave a glowy shine, you might find a liking for the lipstick on the right. The lacquer shine lipstick comes in 2 shades – ginger flash and midnight wine. 
The lipstick on the left retails at $48 and the one on the right is priced at $44. 
Lipstick lovers who are fans of MLBB shades will be thrilled about these lip glosses too.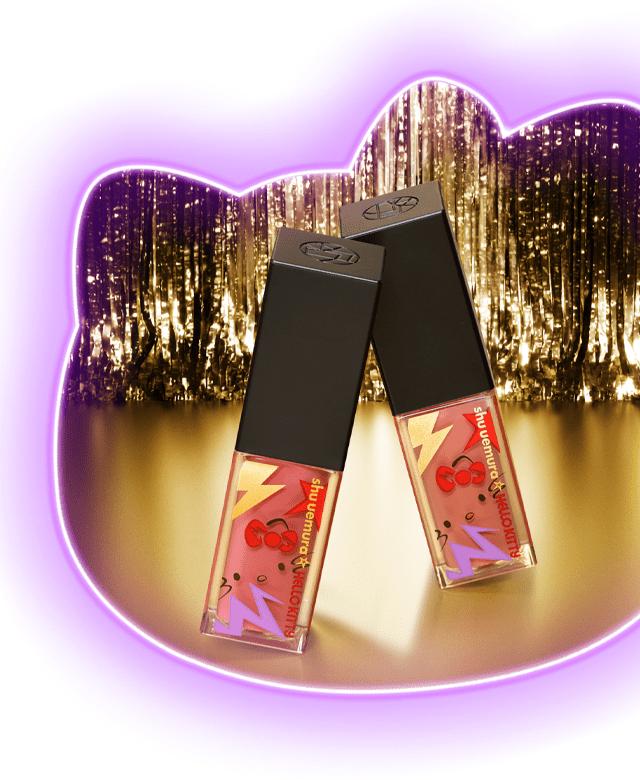 They come in apricot colada and peach martini shades which are suitable for everyday application. 
It retails at $50. 
Foundation
Normally, foundations don't come with adorable accessories but this is Hello Kitty we're talking about. – so of course, it does.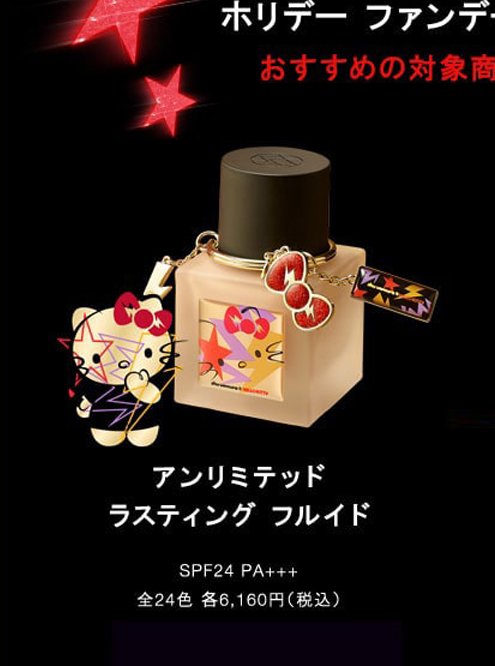 On the cap, you'll find a keychain with charms like Hello Kitty's red ribbon and the collection's signature lightning and star motifs.
The foundation has SPF24 PA+++ and has 24 shades to choose from. As of now, the foundation will only be available on a later date and the price is to be confirmed.
Also read: 
This Hello Kitty Afternoon Tea Collection Has Glass Cups & A Cold Bottle For A Kawaii High Tea Sesh
Highlighter
Exclusive to this collection, Shu Uemura has also come up with 2 limited edition highlighter shades ‒ crystal mirage and rosy glare.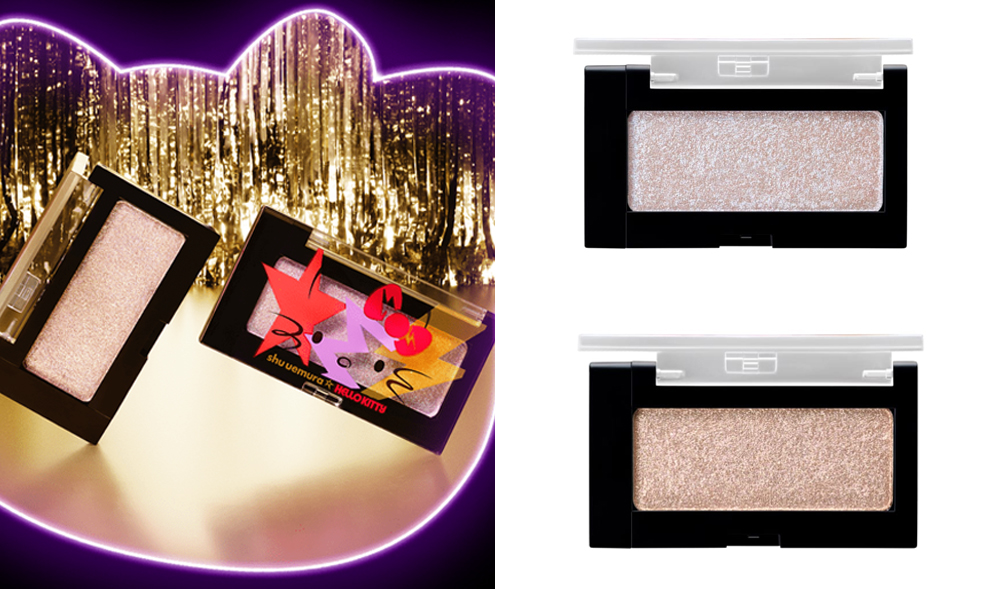 Made in a single strip, you can have them placed in your makeup pouch easily.  
It retails at $70. 
Makeup tools
Taking the form of Shu Uemura's Petal 55 Brush, the handle in this collection's exclusive is replaced with metallic gold. You'll find Hello Kitty in her rock and roll makeup on one side of the hexagon handle.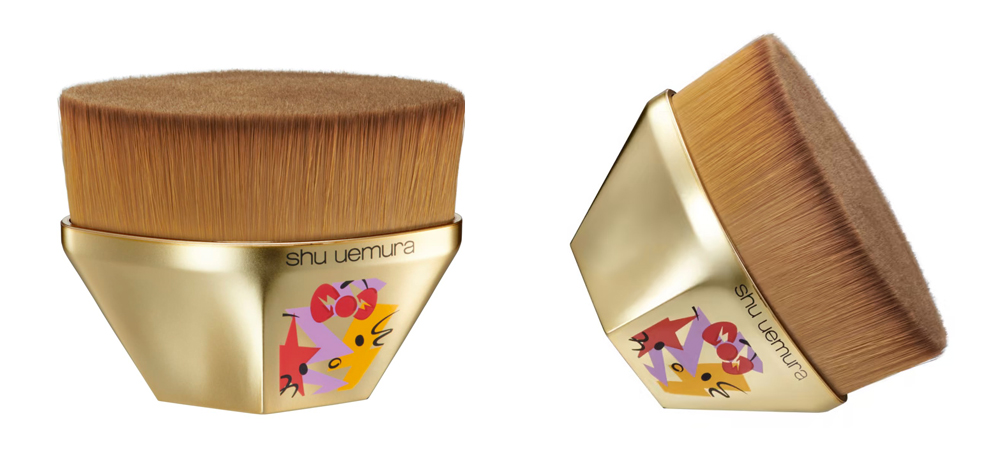 It is designed in a way that the brush can stay supported once you're done using it ‒ a smart design so the brush doesn't touch dirty surfaces.   
It retails at $80.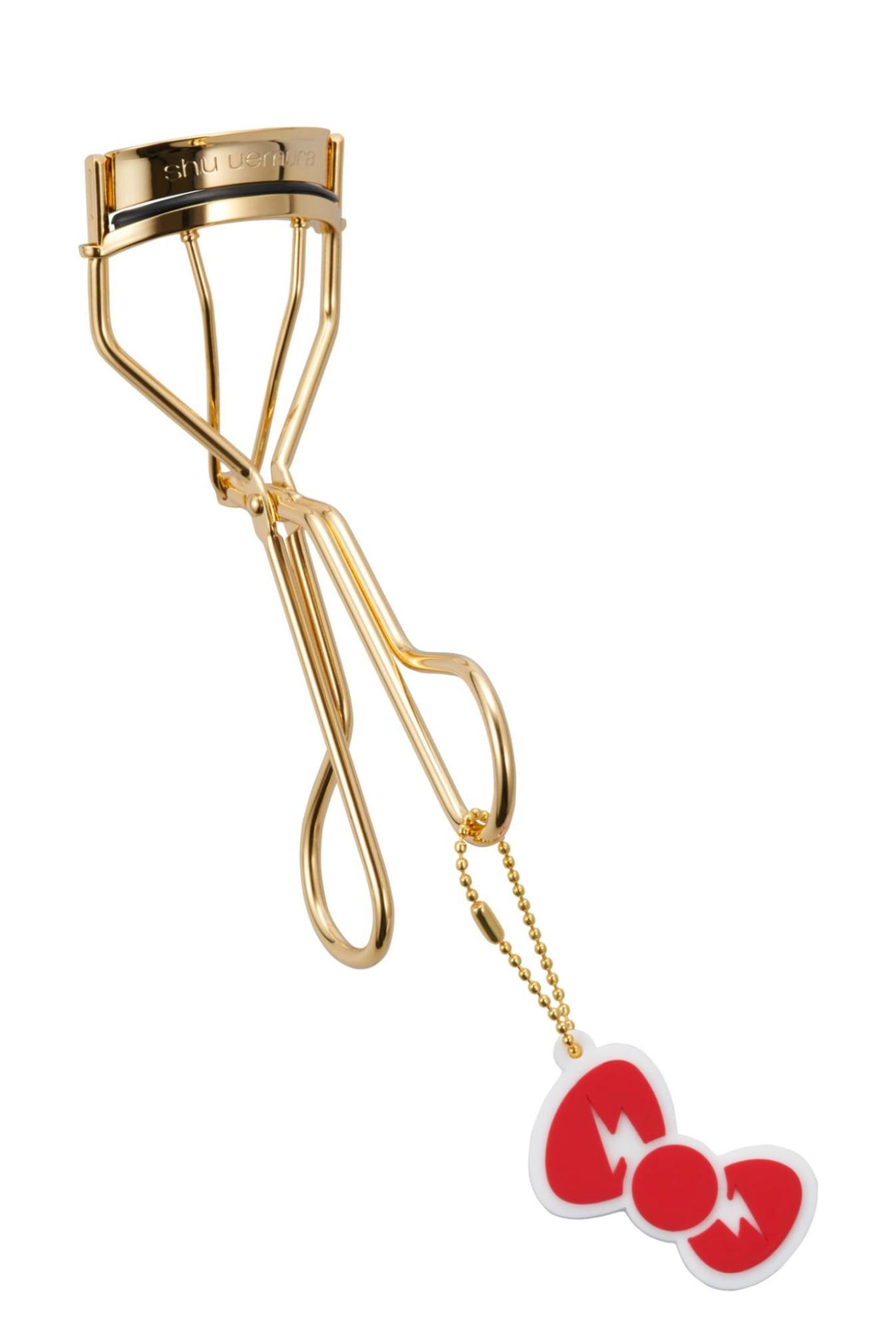 Get those wavy eyelashes by curling them with this curler. It comes with a detachable keychain of Hello Kitty's iconic red ribbon with a subtle lightning bolt design. 
It retails at $30. 
Cleansing oil 
After a long day of having your face dolled up, sometimes all we want is to have a fresh, clean wash.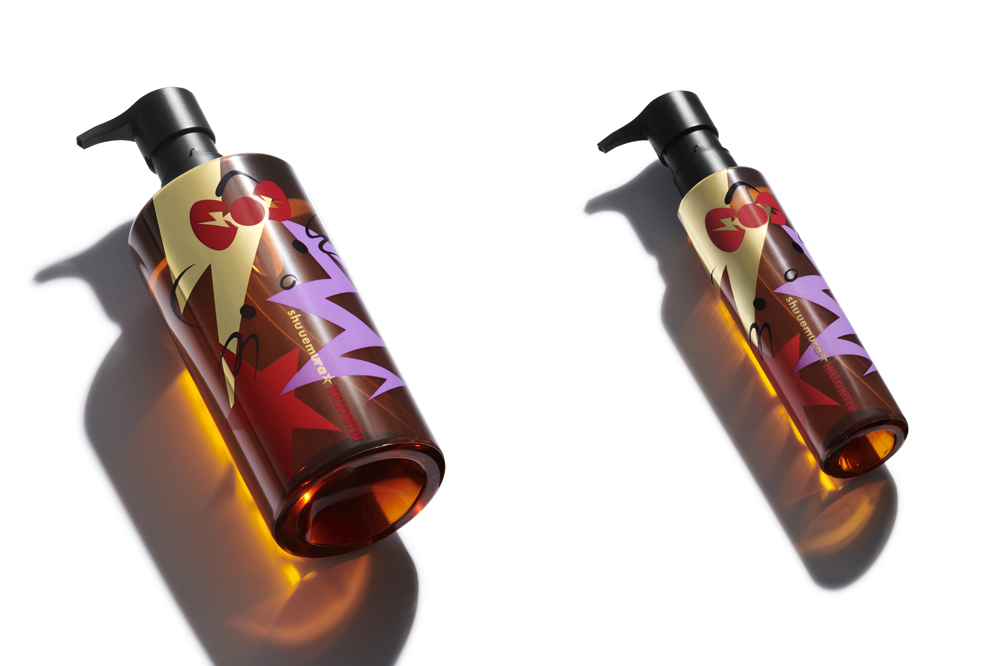 This cleansing oil option consists of 2 different volumes, 450ml and 150ml. Besides just removing your makeup, the cleansing oil also includes 8 different types of vegetable oil which will leave you with supple and smooth skin. 
The bigger bottle retails at $165 and the smaller bottle retails at $65. 
Others 
Other items found in this collection include an eyebrow pencil, makeup pouch with mini lip croffet and premium makeup box. 
Fill up your brows with this adorable eyebrow pencil with Hello Kitty prints, which retails at S$33.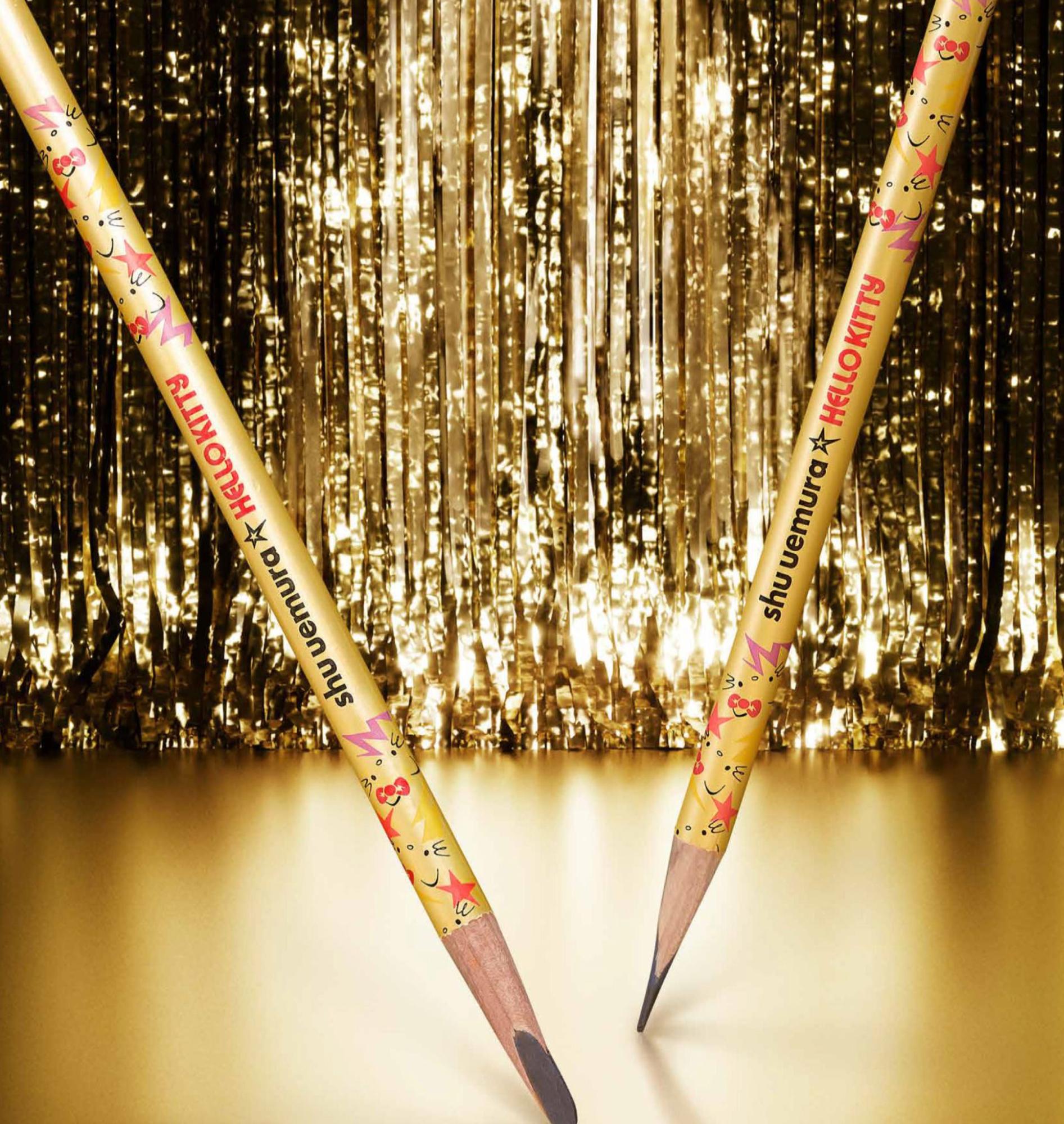 For makeup artists who are also Hello Kitty fans, you can store your makeup and tools in the black makeup box. 
The premium makeup box retails at $500 at selected stores only. 
On the other hand, the red glittery makeup pouch is also the perfect size to fit makeup essentials and a compact mirror for touch-ups. It comes with 3 mini lip coffret of 1.0g, featuring shades of redwood, pure red and rouge matte. 
The makeup pouch with mini lip coffret retails at $83. 
Makeup Junkies And Hello Kitty Fans Are In A Treat For This Makeup Collection 
The Hello Kitty x Shu Uemura makeup collection will be available through an exclusive pre-launch on Lazmall from 1 to 13 October 2021. Starting from 14 October 2021, they will also be available in the ION Orchard Flagship store. You will also be able to find them in all boutiques and department stores from 20 October 2021 and in Sephora from 21 October 2021. 
All images courtesy of Shu Uemura. 
Also read: 
Polar Puffs & Cakes Now Has Adorable Hello Kitty Desserts That Are A Sweet Treat For Sanrio Fans