HEYTEA x Hiroshi Fujiwara
It's safe to say that Singaporeans are obsessed with bubble tea. Whether it's a mid-week treat or during a weekend out with our BFFs, a cup of BBT always makes the day a little sweeter. 
For those looking for BBT merch to show off your love for the sweet treat, you're in luck. Collaborating with streetwear designer Hiroshi Fujiwara, HEYTEA has launched a full-black collection of drinkware and bags to match your hypebae OOTD.
The collection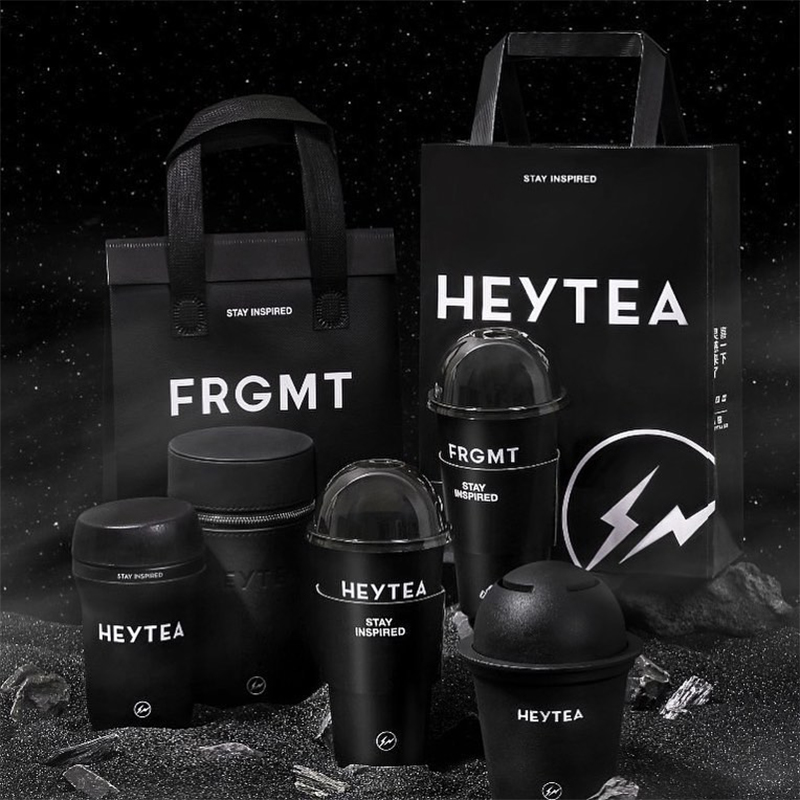 Image courtesy of HEYTEA
Known as the BLACK TEA campaign, the collection's limited edition drinkware and tote bags were first launched in China. All the collection items come in a similar chic black design with the HEYTEA logo in front, alongside the logo "FRGMT" to represent "Fragment", aka Hiroshi Fujiwara's design agency.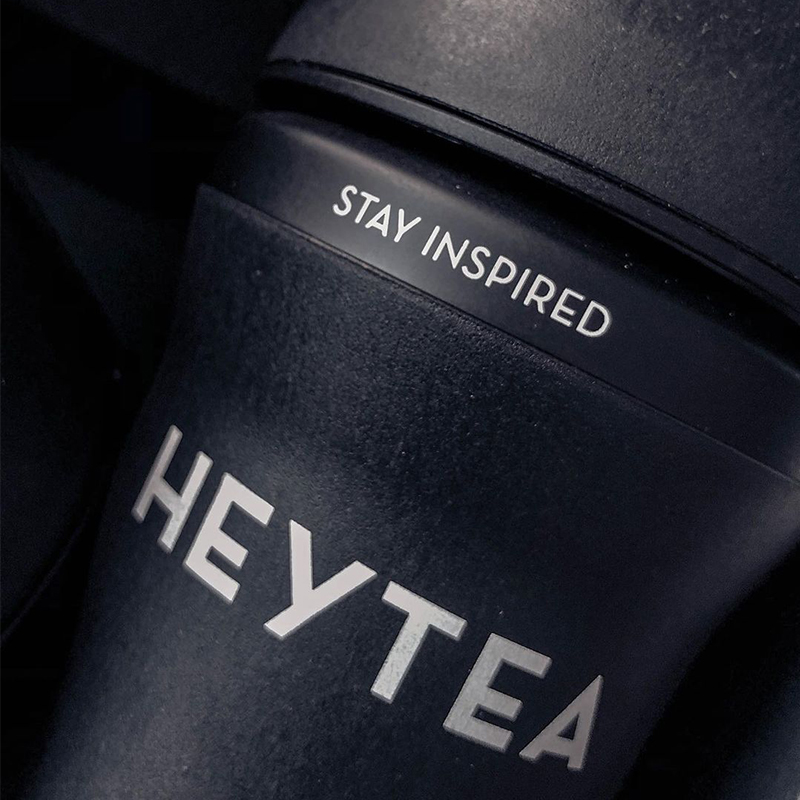 Source
There are 4 tumblers in different sizes available in this collection, with 2 of them sporting a top handle so you can easily take your fave BBT to-go. Each tumbler comes with the phrase "stay inspired", serving as a small motivation for you to get about your day.
Besides the tote bags, BBT addicts can also get their hands on this unique cylindrical pouch. It's perfect for storing your personal belongings or makeup brushes, finished with the HEYTEA logo embossed on the front for an atas vibe.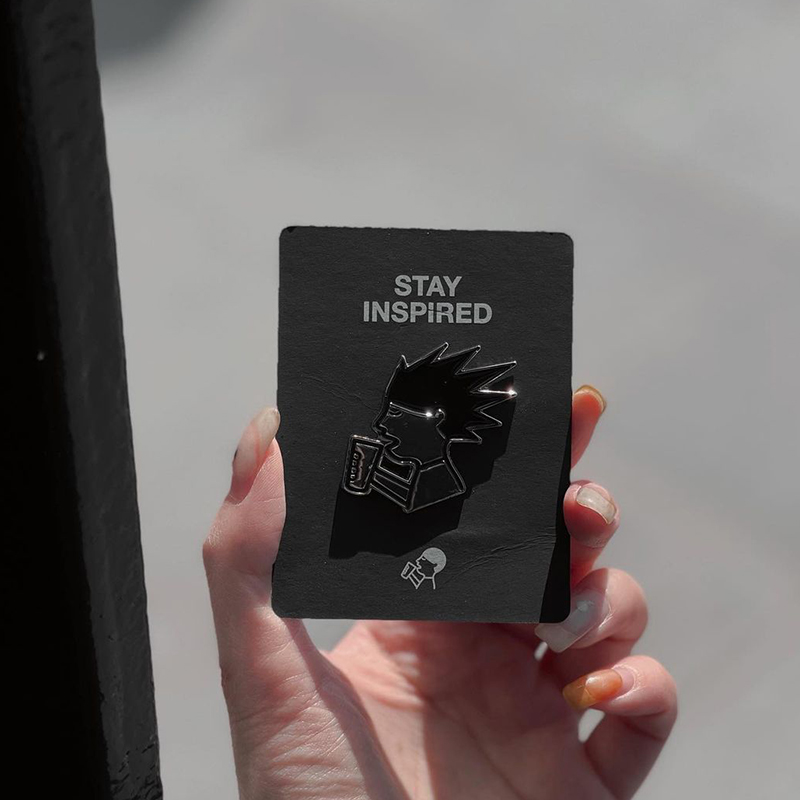 Source
While we're familiar with the HEYTEA logo of a boy drinking BBT, this collection recreates the logo with a new hairdo for him. Designed in a full head of spikey punk rock-inspired hair, it's available as an enamel pin for your keepsake.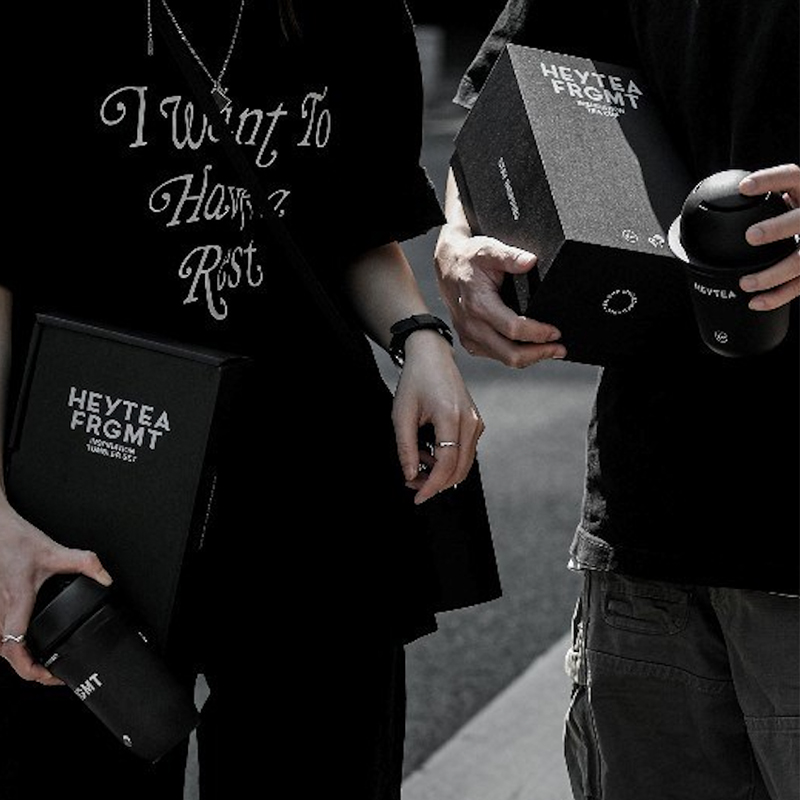 Image courtesy of HEYTEA
Each purchase of the BLACK TEA merch also comes packed in a specially designed black box. The boxes once again feature the minimalist design of the "HEYTEA" and "FRGMT" logos together.
"BLACK TEA" Drink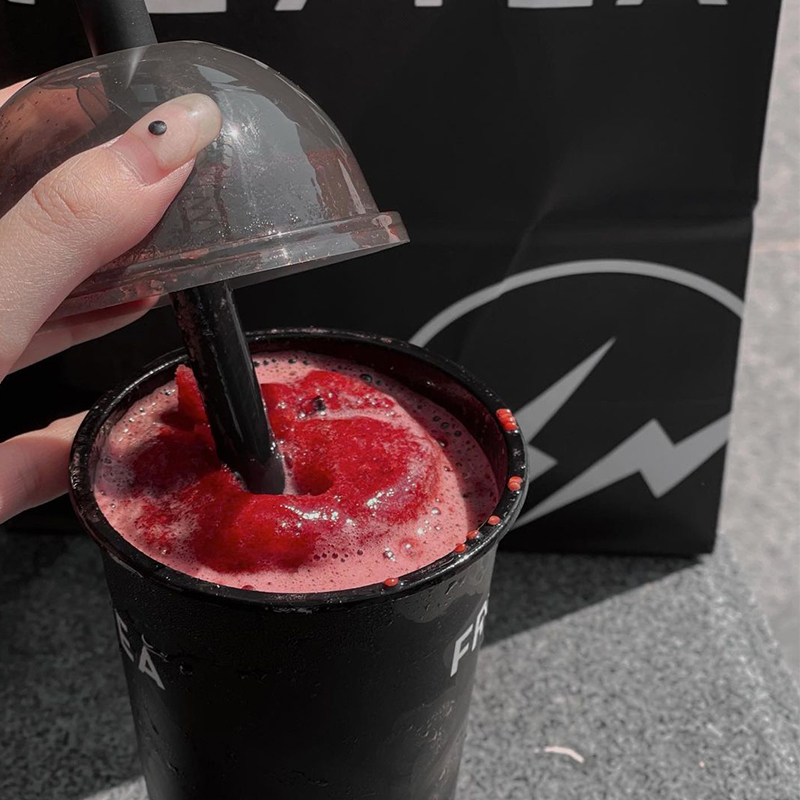 Source
In line with this collaboration, HEYTEA has also released an exclusive BLACK TEA drink. Made with refreshing Aqua Green Jasmine Tea, mulberry and strawberry, one million cups were reportedly sold in China within the first 2 weeks of its release.
As we're familiar with how kiasu Singaporeans can be, we wouldn't be surprised if this new flavour receives the same amount of hype in Singapore too.
The HEYTEA x Hiroshi Fujiwara Collection Is For Classy Hypebaes Craving Their Next BBT Fix
As of now, the exclusive HEYTEA x Hiroshi Fujiwara collection is only available at HEYTEA stores in China. Seeing as the previous Adidas x HEYTEA sneakers made its way over to our shores eventually, we're hoping that Singaporean hypebaes will be able to get their hands on this new collection soon too.  
Stay tuned to our page or HEYTEA Singapore's Instagram page for any potential updates of the collection landing in Singapore. 
Cover images courtesy of HEYTEA.
Also read:
Dolce & Gabbana x Jujutsu Kaisen Has A Pop-Up Store In Japan With New Streetwear Modelled By The Characters