Dolce & Gabbana x Jujutsu Kaisen
Since the release of the Jujutsu Kaisen 0 movie earlier this year, fans have been treated to exclusive merch like UNIQLO graphic tees and chocolate moulds shaped like Sukuna's fingers. To add onto the hype of the rising anime series, luxury fashion brand Dolce & Gabbana has teamed up with Jujutsu Kaisen for a new pop-up store in Japan.
Introducing a collection of hoodies, tees, sneakers and accessories, each clothing item is inspired by the main characters of the show. The best part? Dolce & Gabbana teamed up with the anime director, Park Sunghoo, to illustrate each character modelling the collection items.
Hoodies and sweatshirts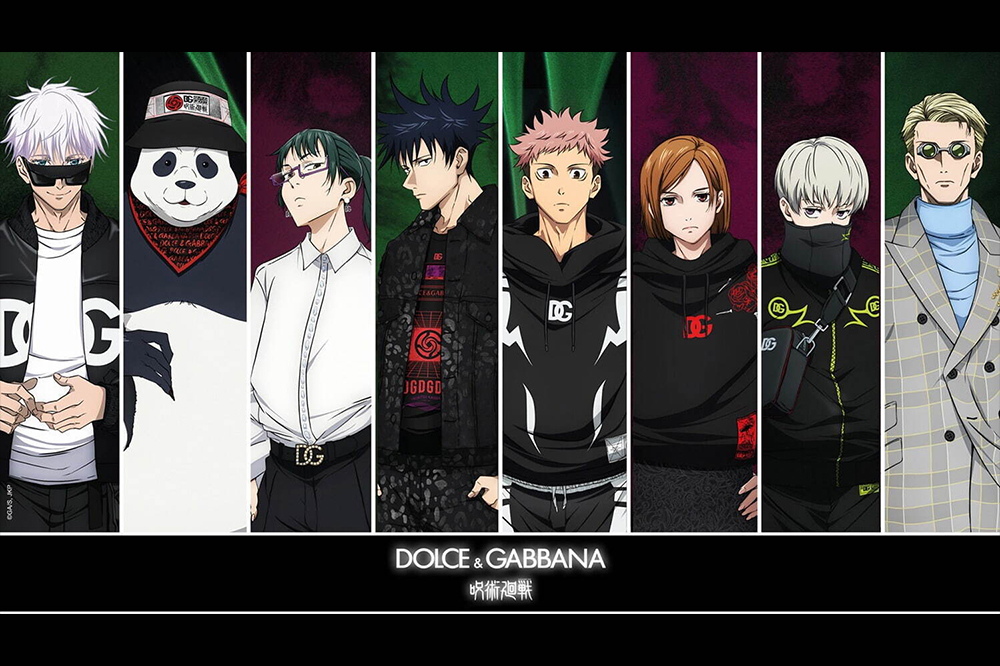 Park Sunghoo has illustrated 8 main characters in Dolce & Gabbana's new collection, featuring the first year students Fushiguro, Itadori and Kugisaki, second year students Panda, Maki and Inumaki, as well as the senseis Gojo and Nanami. 
If you're interested to know the specific clothing item they're each wearing so you can pull off a couple look with your fave character, head over to Dolce & Gabbana's Instagram page for a detailed breakdown.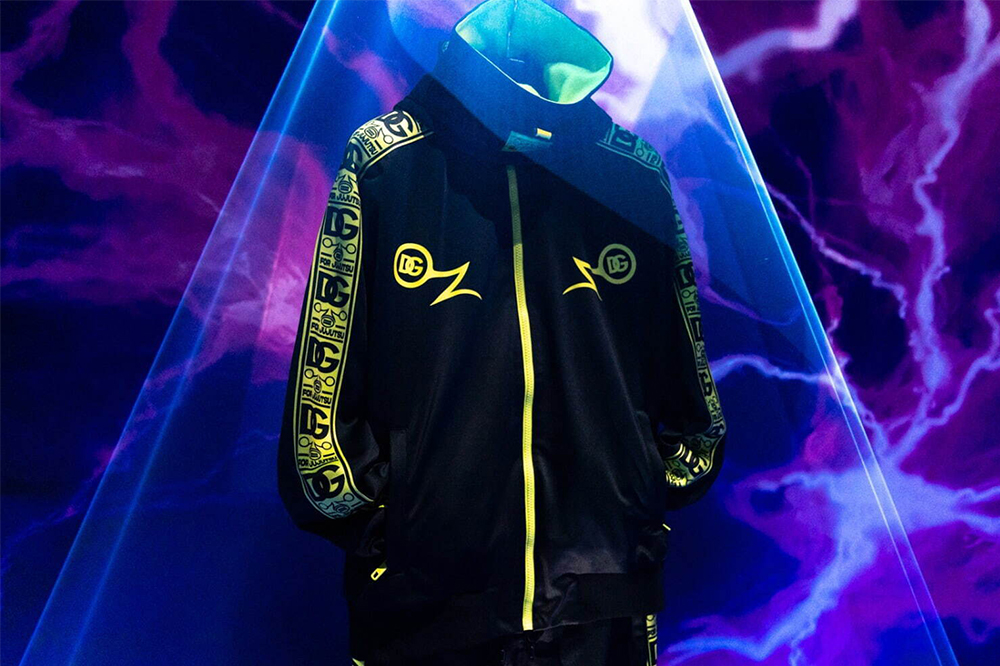 Fans of Inumaki will know that the second year Jujutsu sorcerer is always in a high collared jacket to hide the marks of his cursed technique. While we may not have inherited cursed speech from the Inumaki family, this tracksuit jacket with a high neck warmer will make you feel like a powerful Jujutsu sorcerer. 
The jacket is decked in black and yellow hues. It comes with a convenient zipper in front to unleash your power at any time.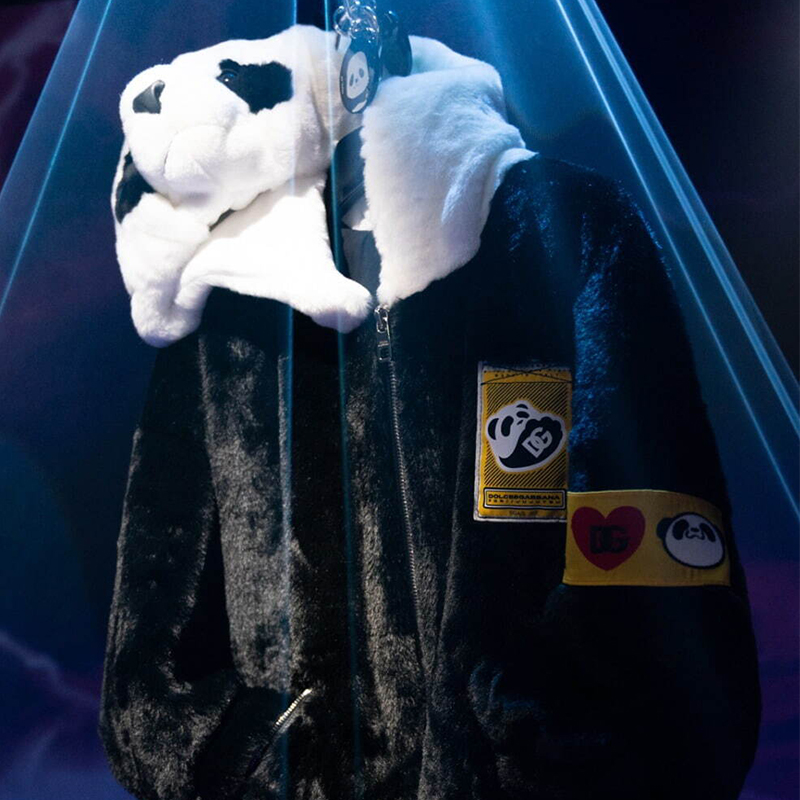 While Panda may be kind and friendly, we also know that he's an amazing fighter when it comes to battling cursed spirits. Channel your inner Panda with this fluffy Panda hoodie. It's perfect for those who are planning their next trip during the winter season.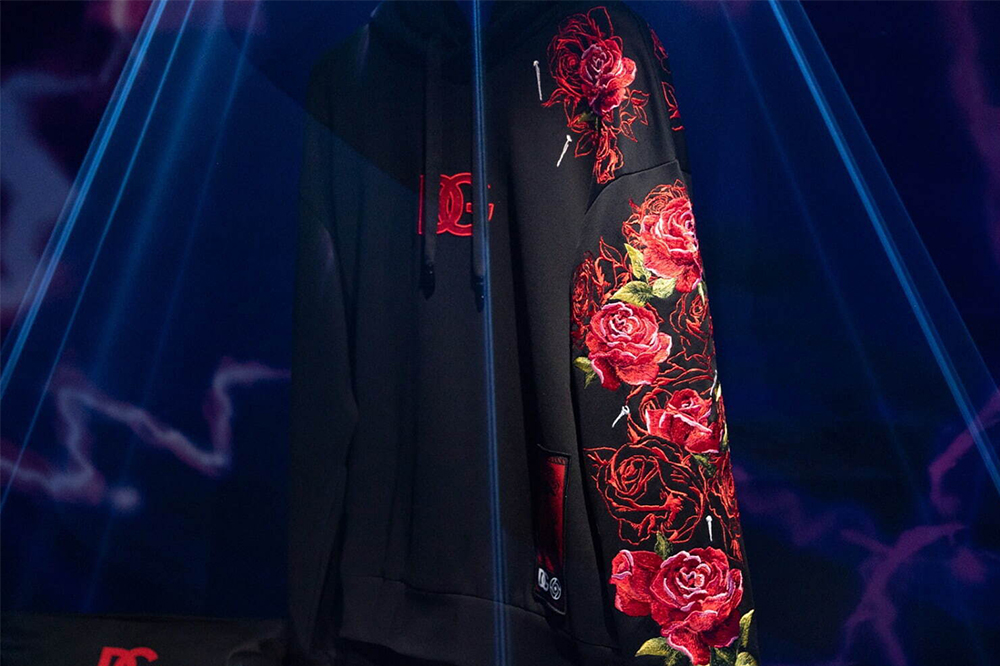 Fun fact: the Japanese Kanji character for "Bara" in Nobara's name translates to "rose". Decked in an array of red roses on the sleeves, this black hoodie represents Nobara's bold and brave personality.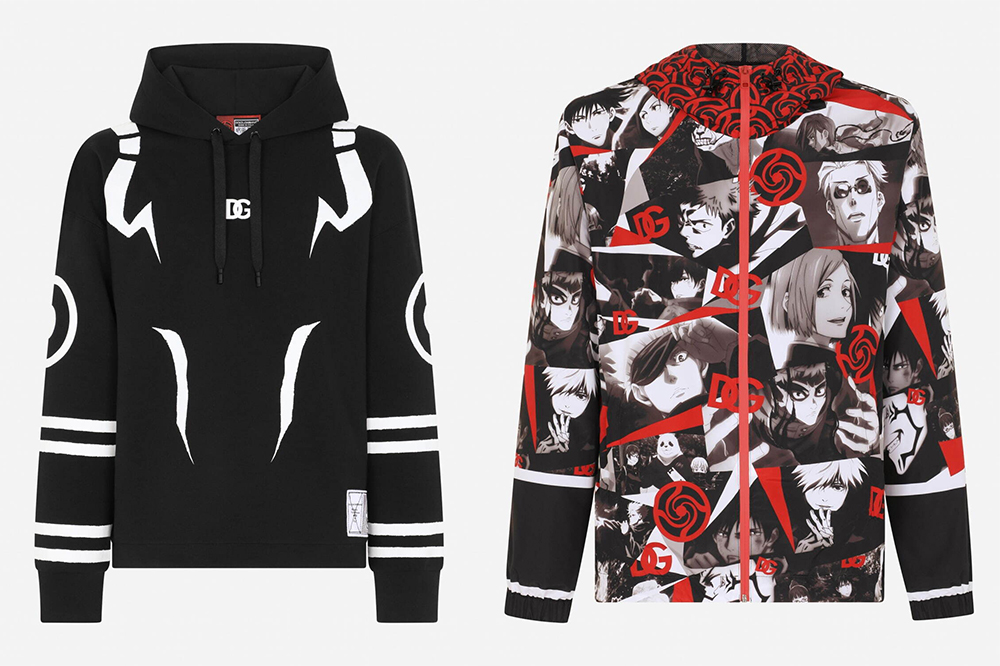 The monochrome hoodie (left) worn by Itadori comes in a unique striped pattern. These remind us of the scars on his face that appear whenever Sukuna takes over his body. 
If you can't choose a fave character, go for the red and black hoodie (right), featuring iconic scenes from the anime series.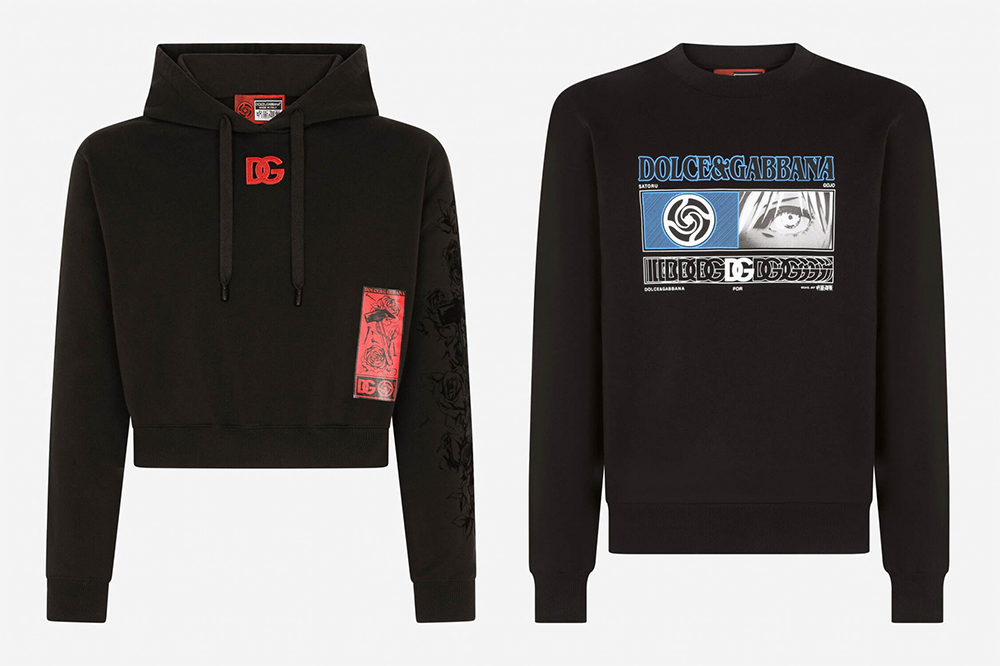 Cropped hoodies inspired by Nobara's roses once again (left) are also available for a stylish and cosy look. Meanwhile, Gojo-sensei simps can snuggle inside the long sleeve tee (right) during the chilly weather, featuring his beautiful eyes as his deadliest weapon.
Tees and pants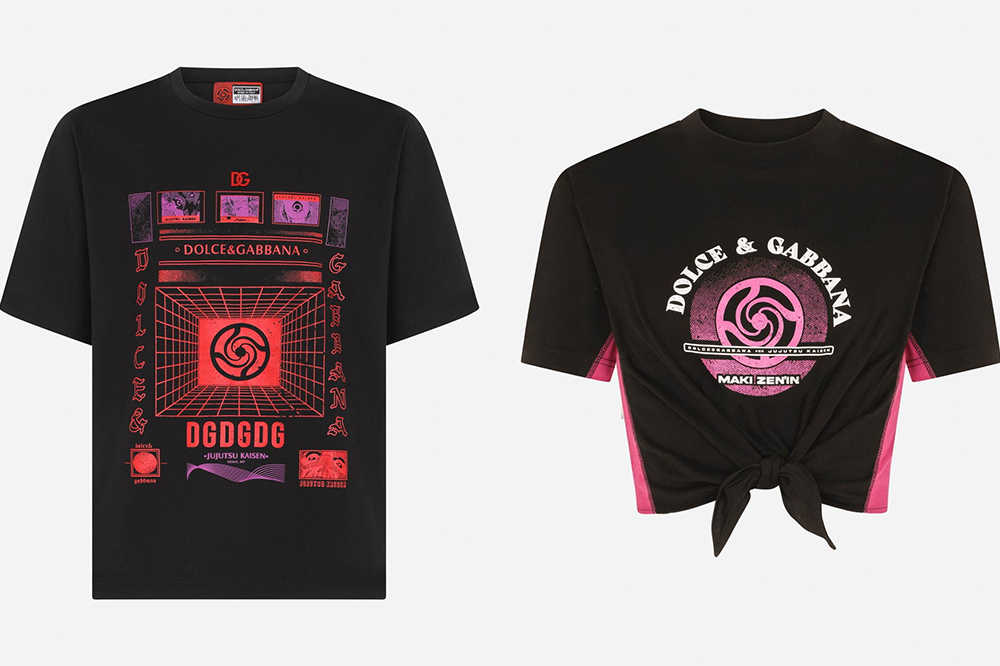 Zhng up your streetwear aesthetic with the Fushiguro tee (left) or Maki Zen'in crop top (right) with more graphic designs.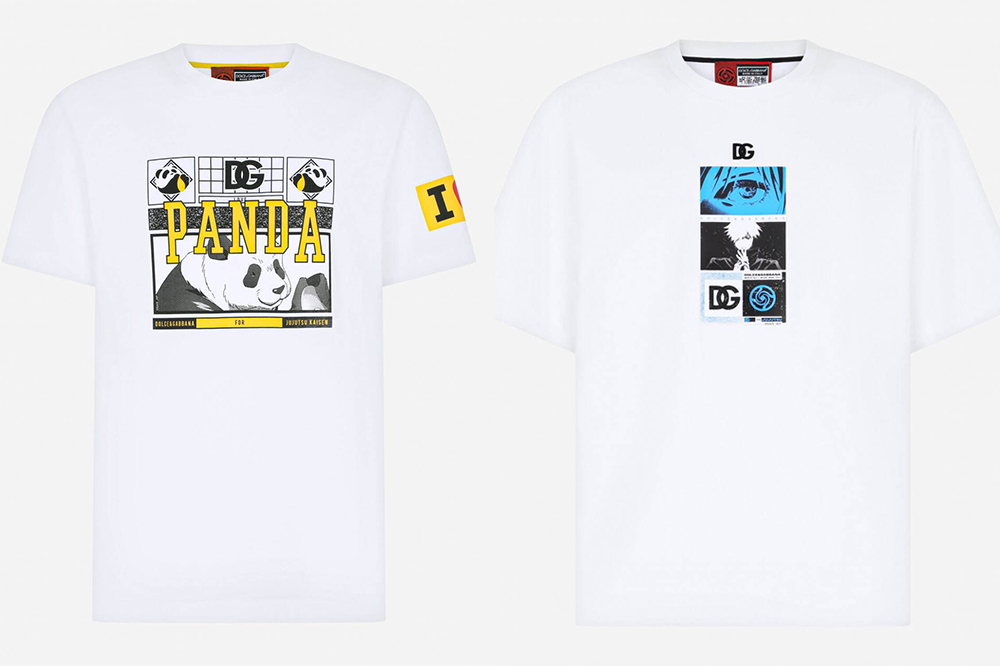 You can also get matching white tees with your BFFs in Panda and Gojo prints. Each tee features the Jujutsu sorcerers getting ready for action.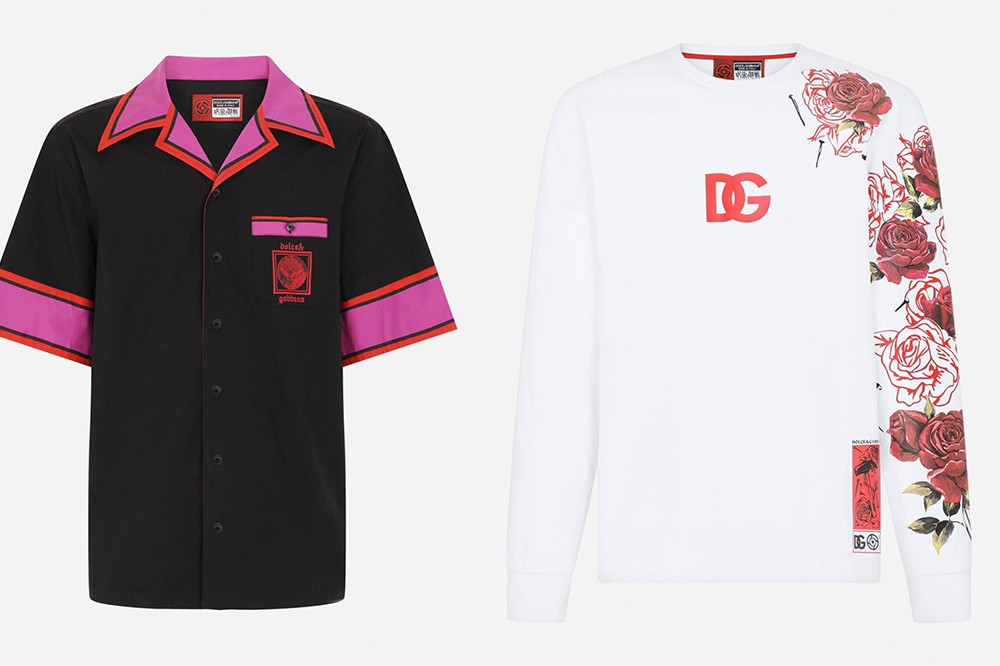 The collared Fushiguro shirt (left) pays tribute to his cursed technique, ten shadows cursed technique, which allows him to summon his animal shikigami. The shirt is decked in pink and black hues, featuring his Divine Dogs on the front pocket.
Or, you can also go for the Kugisaki long sleeved tee (right), showcasing more designs of roses.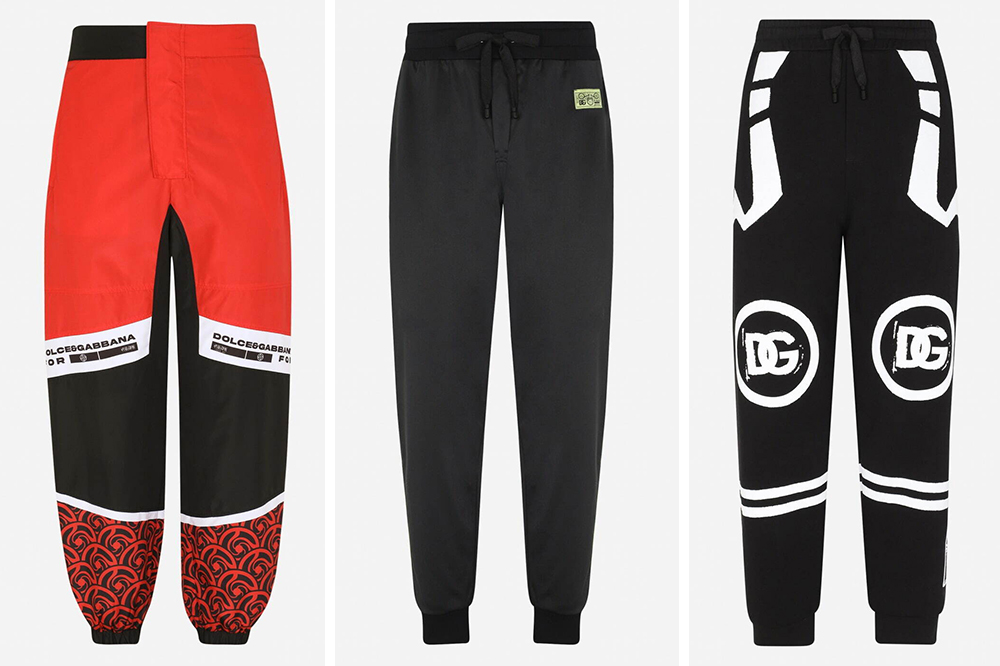 Complete your full hypebae look with the matching comfy sweatpants in this collection, available in red, black and monochrome colours.
Accessories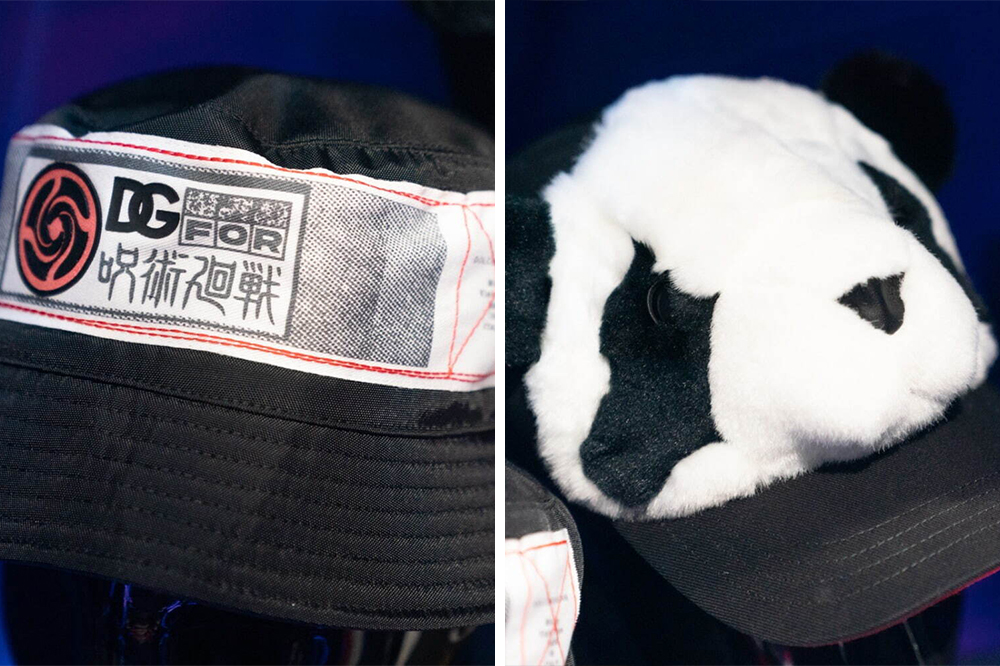 That's not all — fans can also get their hands on even more exclusive Jujutsu Kaisen accessories too. Whether it's a bucket hat or furry Panda cap, protect your head from harmful UV rays while staying stylish in these hats.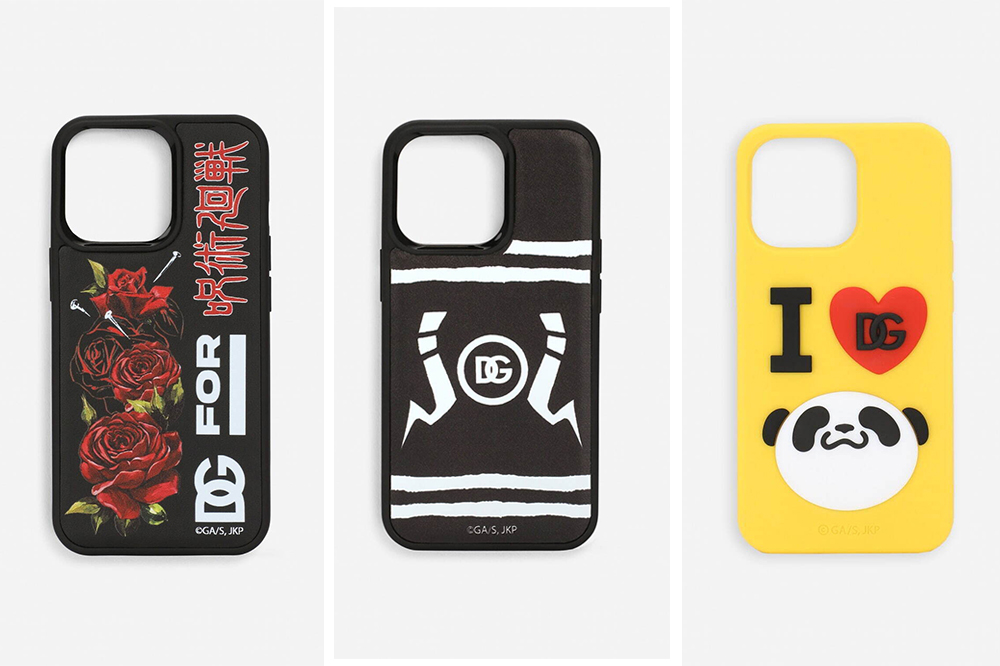 There are 3 phone cases in this collection, up for grabs in designs of Kugisaki's roses, Sukuna's scars and Panda's armband. Each of the phone cases also includes Dolce & Gabbana's logo on the front, so you can flex them to your friends who are Jujutsu Kaisen fans too.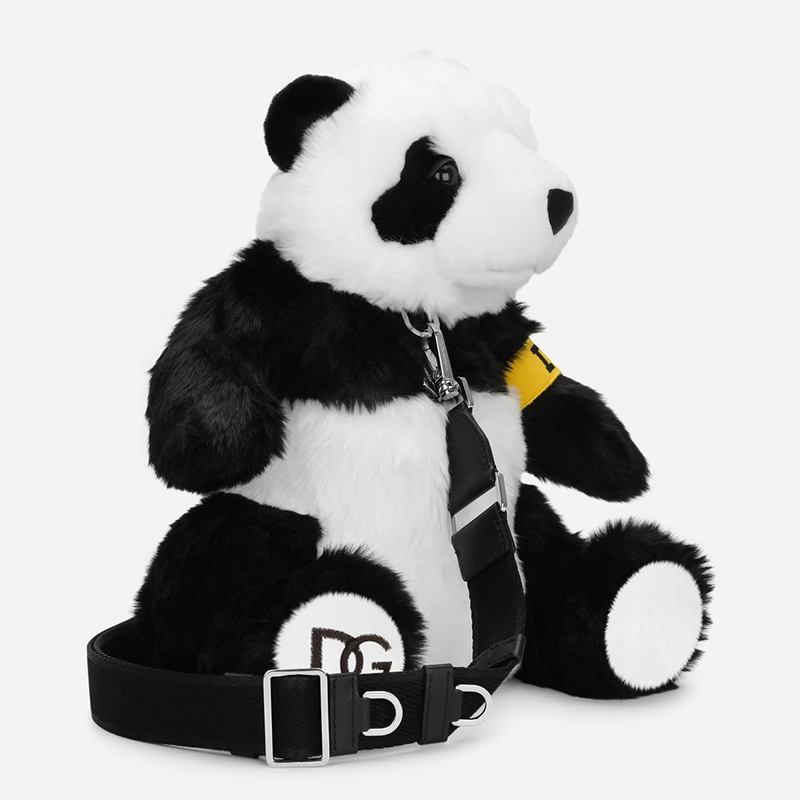 If you're into quirky bags like cucumber bags or Lego bags, perhaps you can add this special Panda bag to your collection too. It's shaped just like a fluffy soft toy, complete with a detachable shoulder strap across his body. 
Upon closer inspection, the yellow armband that Panda often wears in the anime is spotted along his left arm.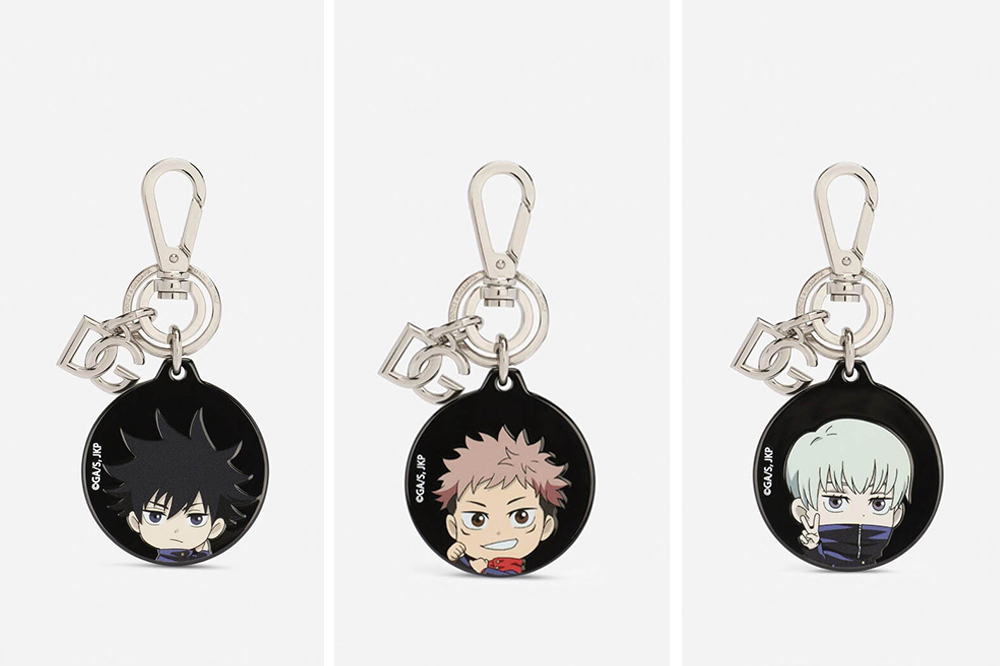 Add a round keychain from this collection to your Panda bag, featuring all 8 characters. The characters are designed in adorable chibi designs, so you can take a little Itadori with you everywhere you go.
Sneakers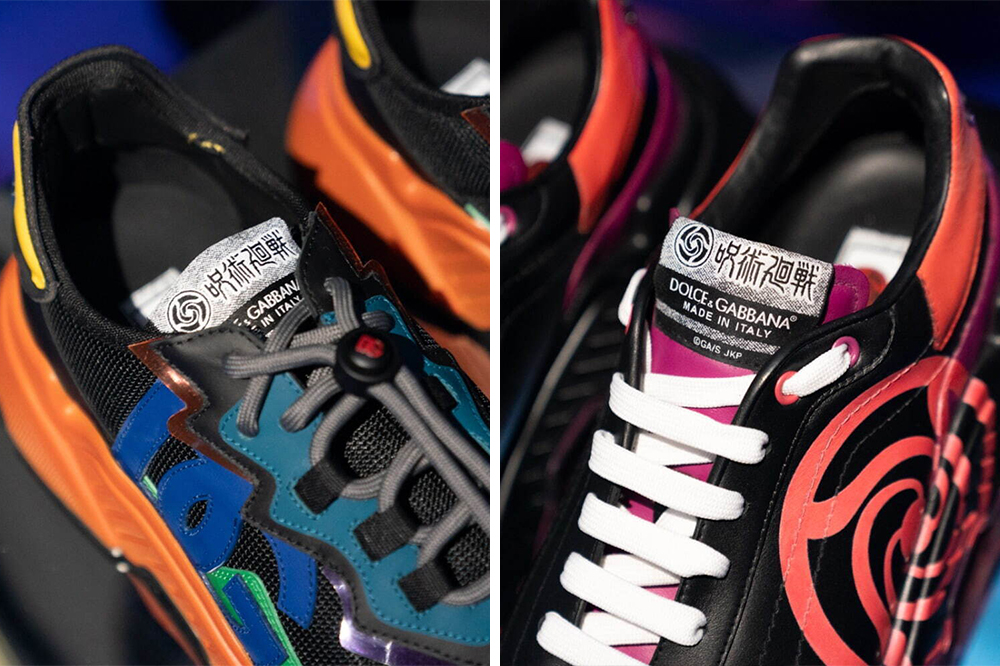 There are 3 sneakers in this collection, available in colourful designs and patterns with the Jujutsu Kaisen and Dolce & Gabbana logo on the tongue. With these, now you can complete your full Jujutsu Sorcerer look and join the students in exorcising cursed spirits too.
The Dolce & Gabbana x Jujutsu Kaisen Collection Has Us Hyped For The New Season
The Dolce & Gabbana x Jujutsu Kaisen pop-up store is now open at ZeroBase Shibuya in Tokyo, Japan from now until 1 May 2022. Subsequently, the full collection will be available for purchase at Dolce & Gabbana stores nationwide. 
Seeing as there are many international fans who've come to love this action-packed anime, we're hoping that the collection will reach our stores in Singapore too. Stay tuned to Dolce & Gabbana's website for more details, or you can take a look back at some life lessons we've learned from watching Jujutsu Kaisen while waiting for the new season to drop.
All images courtesy of Fashion Press.
Also read:
10 Jujutsu Kaisen Life Lessons We Can Apply To Daily Life, Like Using Our Strength To Help Others