Holika Holika x Peko Sunscreens
Korean cosmetics brand Holika Holika is a hit amongst K-beauty junkies who love affordable and adorable products. Its latest collaboration kicks the cute factor up a notch with Peko-chan, bringing us two new limited-edition sun protection items.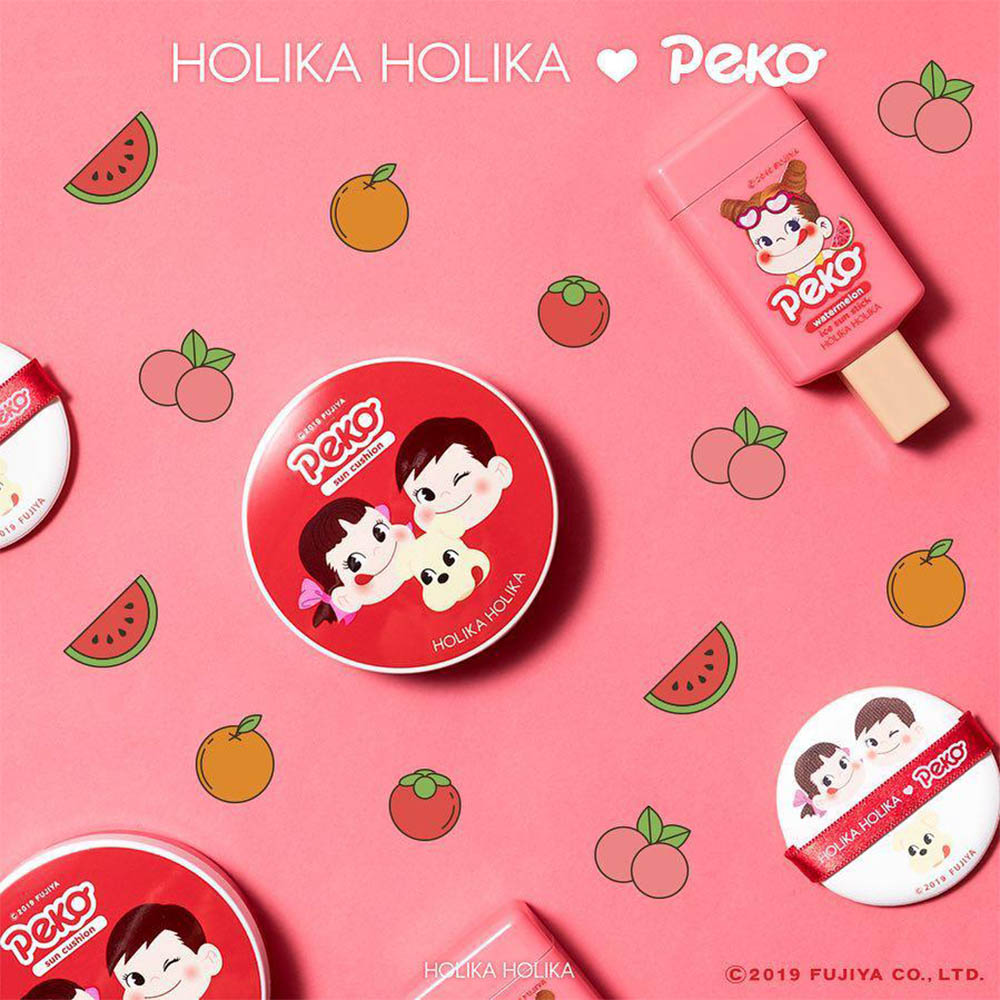 Fans of Fujiya's Milky candy would recognise its official mascot, Peko-chan. You'll spot her signature cheeky expression adorning both the cushion compact and sunscreen stick.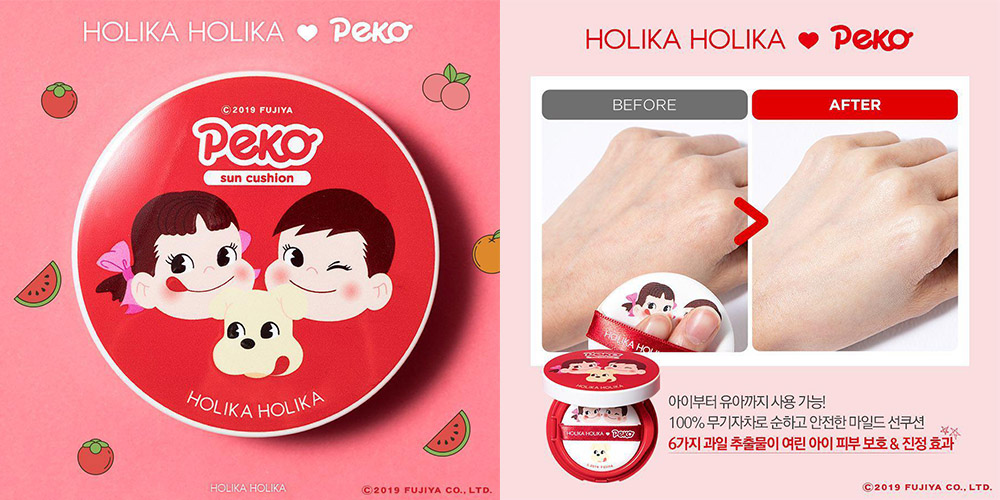 Poko-chan and the Milky dog make a special appearance on the cover of the Mild Sun Cushion, and when you open it up, you'll see a motif of Peko-chan debossed on the cushion.
The Mild Sun Cushion contains SPF 45 to shield the skin from harmful UV rays, so it's perfect for our humid weather and touch-ups throughout the day. Infused with fruit extracts such as apricot, grapefruit, orange, papaya, tomato and watermelon, the light formula gives the skin a boost in antioxidants to keep it smooth and radiant.
The Mild Sun Cushion has been tested on sensitive skin, so it's safe for both kids and adults. Using the cushion puff, pat the sunscreen on your face and neck for instant protection and brightening.
Also read:
3 Best Sunscreens That Double Up As Primers & Moisturisers – Zula Beauty Awards 2019
View this post on Instagram
Peko-chan's swapped out her classic pigtails for two buns and summer-ready sunnies on the Watermelon Ice Sun Stick. The cute solid sunscreen is shaped like a popsicle and it makes application way more fun. Just twist it up and apply on areas of your face and body.
The non-greasy formula is loaded with watermelon extracts, from seed to bark, as well as 12 other natural ingredients to calm and protect irritated skin.
Holika Holika x Peko Sunscreen Duo
Putting on sunscreen can be a hassle sometimes, but Holika Holika's Peko sunscreens make it a breeze. We'll be stashing the cushion compact and sun stick in our bags, so we can whip them out before we step into the blazing midday heat.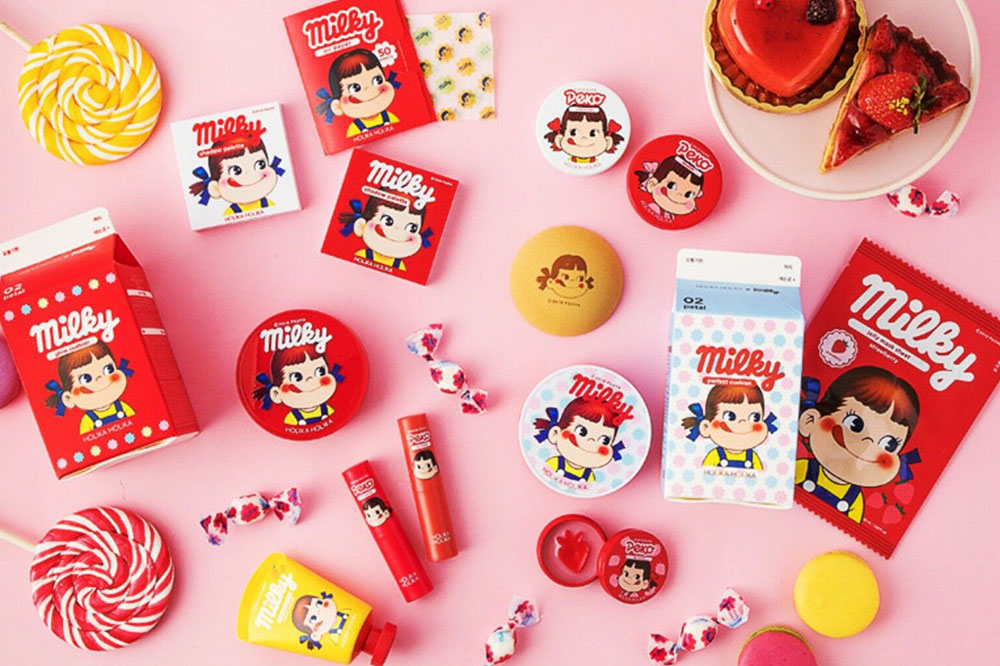 Holika Holika X Peko's previous collection
It's not the first time Holika Holika has teamed up with Peko-chan. You can also shop other special edition products like lip balms, lip tints, eyeshadow palettes, sheet masks and hand creams on Yesstyle.com.
Also read:
Disney X 3CE's Minnie & Daisy Makeup Collection Is Nostalgia Wrapped In Millennial Pink