THE FACE SHOP x Kakao Friends Beauty Collection
With spin classes and ClassPass hacks around, it's easy to keep our health in tip-top condition. Well, it looks like the adorable Kakao Friends are also putting fitness first in their latest collaboration with THE FACE SHOP.
The Play With FRIENDS Club collection sees the K-beauty brand's second partnership with Kakao Friends, featuring two of the most popular characters, Ryan and Apeach. You'll find a spectrum of products in the limited-edition range, including cushion blush, sunscreens and face masks.
Ryan and Apeach have been given a slight wardrobe upgrade as we see them partake in a slew of activities, from tennis to surfing.
Skincare products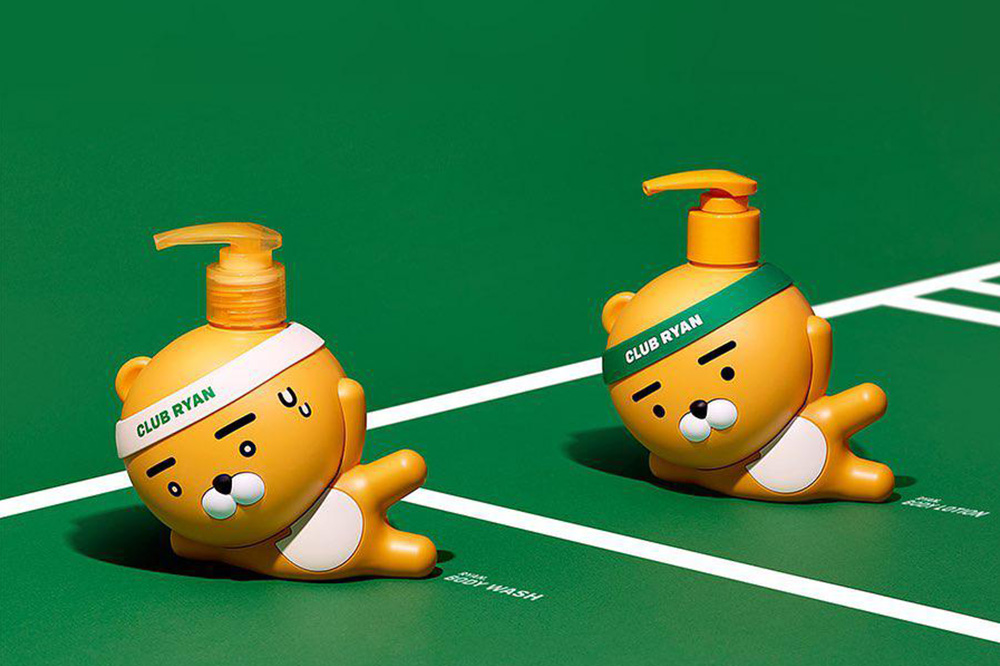 The Yoga Ryan Skin Relief Body Care duo includes a Body Wash (left, $27) and Body Lotion (right, $27). Both products are enriched with avocado oil to moisturise dry skin. The formulas are housed in adorable Ryan-shaped 360ml pump bottles.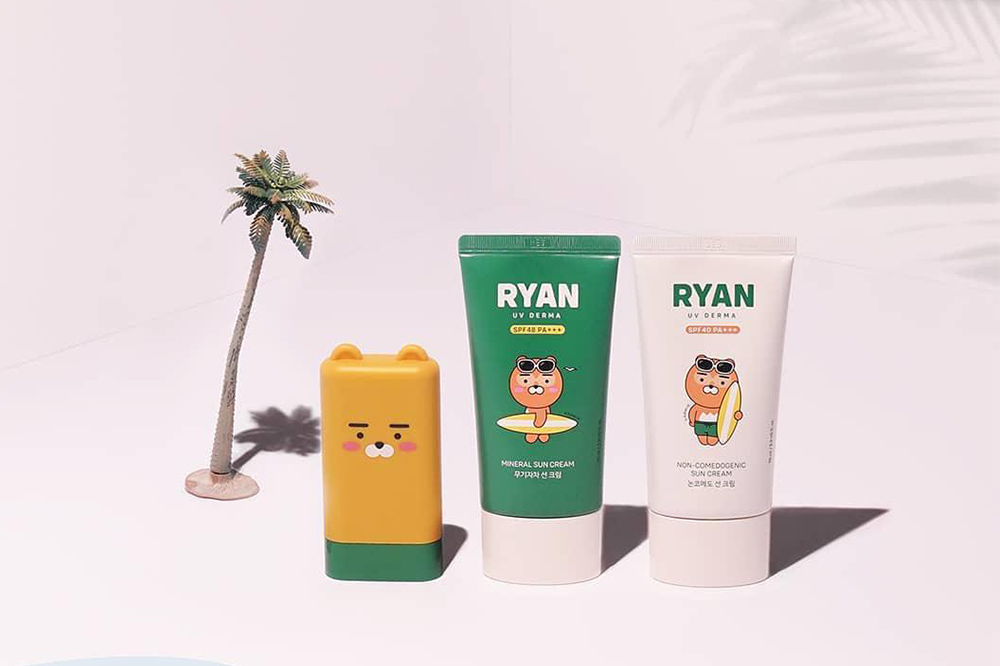 The collection also features Dr. Belmeur's UV Derma Sun Care products. This includes the Mineral Sun Stick SPF 50+ (left, $37), Mineral Sun Cream SPF 48 (centre, $33) as well as the Non-Comedogenic Sun Cream SPF 40 (right, $32).
Also read:
Kakao Friends' Honey Friends Collection Reminds Us To Always Bee Calm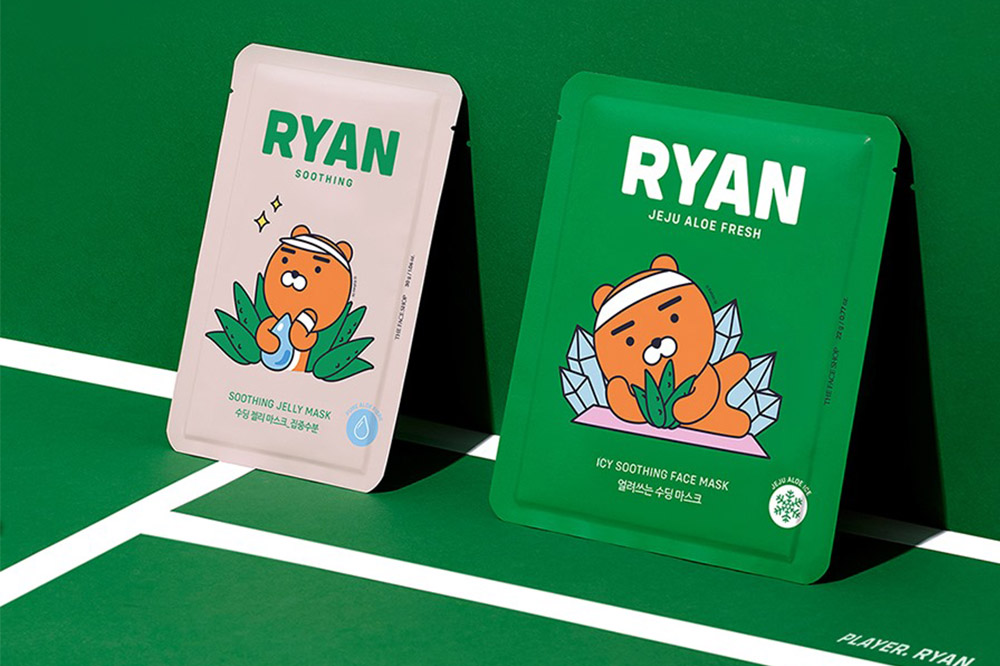 For the mask-obsessed person in your life, there's the Ryan Soothing Jelly Mask ($2.90) and Ryan Jeju Aloe Fresh Icy Soothing Face Mask ($5.20). These cooling sheet masks are packed with Jeju aloe extract to calm redness and refresh the skin post-workout.
Makeup products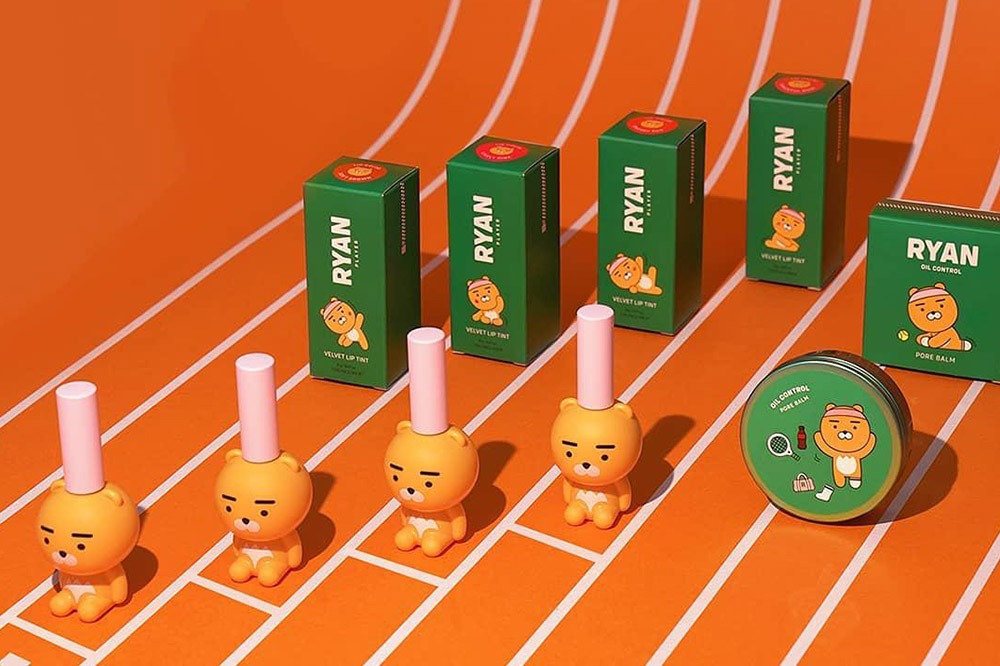 Among our must-tries is the Ryan Velvet Lip Tint ($21), which comes in 4 flattering shades of pink, rose, red and brown. The long-lasting formula leaves a matte finish, and it's packaged in a cute sitting Ryan bottle.
To blur out the appearance of pores for a porcelain skin finish, try the Ryan Oil Control Water Pore Balm ($20). It preps the skin before makeup and sops up excess sebum, so you'll have velvety smooth skin throughout the day.
The Apeach products are perfect for fans of the cheeky pink mascot. Carry the Apeach Oil Control Water Oil Blotting Powder ($22) in your bag and whip it out for quick touch-ups.
To add a hint of colour to your cheeks, try the Apeach Pastel Cushion Blush ($12). It is available in 3 flattering shades to brighten up your complexion. And, it comes with a built-in puff for on-the-go application.
THE FACE SHOP x Kakao Friends Limited-Edition Collection
This limited-edition THE FACE SHOP x Kakao Friends collection is now available at all THE FACE SHOP stores in Singapore.
Also read:
Vans x Kakao Friends Characters Give Your Old Skool Shoes A New Twist