Hospital Playlist Facts and News 
Warning: Spoilers for Hospital Playlist ahead, proceed at your own risk if you've yet to watch the drama!
Hospital Playlist is everything a typical K-drama is not, if we do say so ourselves. For starters, instead of the usual 16 to 20 episodes airing twice a week, Hospital Playlist's first season only has 12 episodes, aired once a week. 
Plotwise, Hospital Playlist is a fresh departure from K-dramas like Crash Landing On You which places romance at the forefront. Rather, viewers are treated to a hilarious, touching and at times, heartbreaking slice-of-life series revolving around 5 doctors who work at the fictional Yulje Medical Centre. 
Here are 13 facts about Hospital Playlist to gear up for the show's highly anticipated second season premiering on 17 June 2021.  
1. The show has an ongoing BTS footage series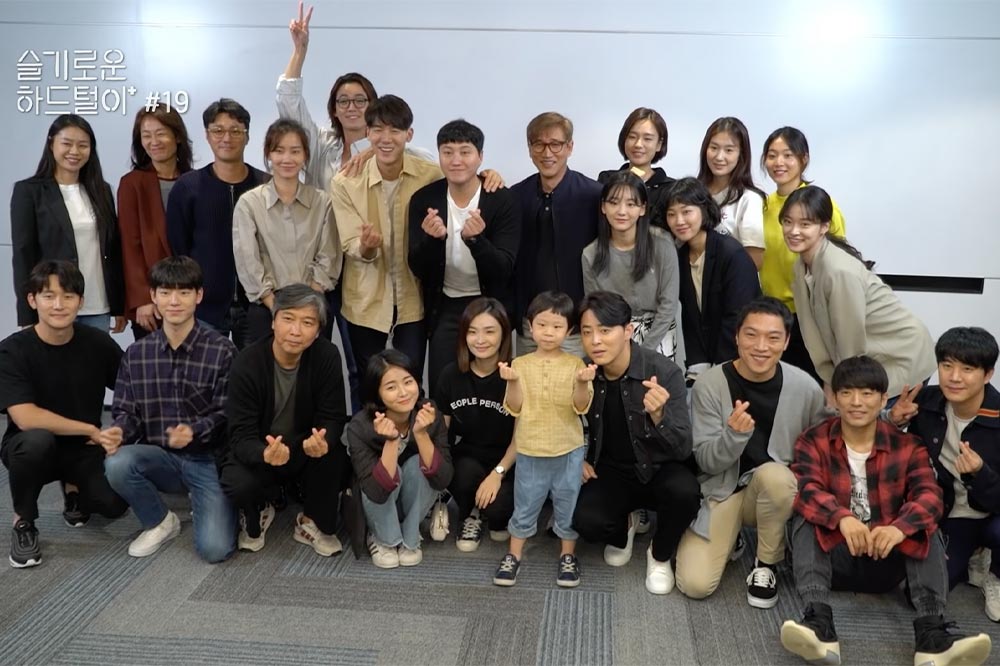 The Hospital Playlist cast at their first script reading
Source
The Hospital Playlist team certainly knows how to keep fans satisfied while waiting for season 2. After the first season aired, the team began to regularly upload behind-the-scenes footage of the show on Youtube.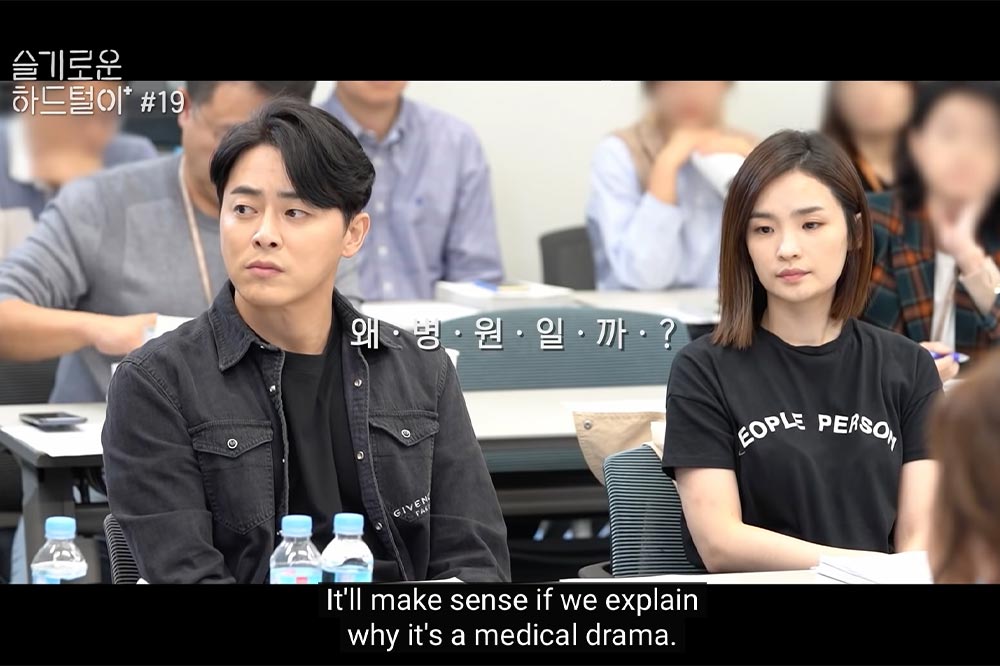 Director Shin Won Ho explaining the inspiration behind
Hospital Playlist during the first script reading
Source
To date, this BTS footage series has 37 episodes uploaded. From script readings to auditions and even the inspiration behind the show, fans have a wealth of information to learn more about Hospital Playlist. 
 2. The drama has a variety show spin-off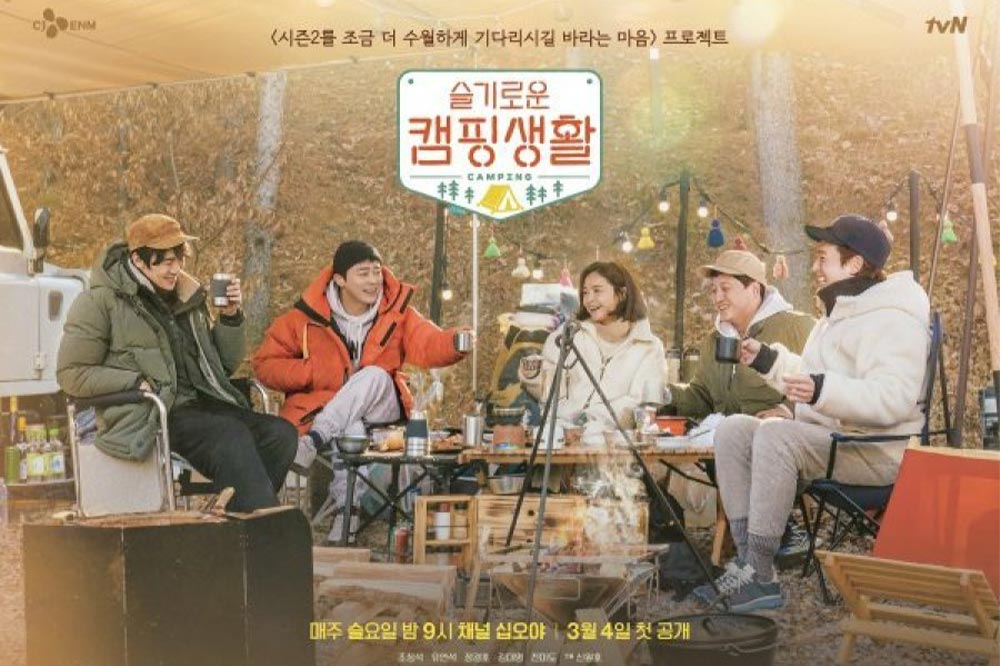 Poster for Hospital Playlist Goes Camping
Source
Speaking of content to tide fans over, the drama has a variety show spin-off titled Hospital Playlist Goes Camping. 
As its name implies, the show is about the 5 main actors (dubbed the '99ers after the year their characters graduated from medical school) going on a 2D1N camping trip.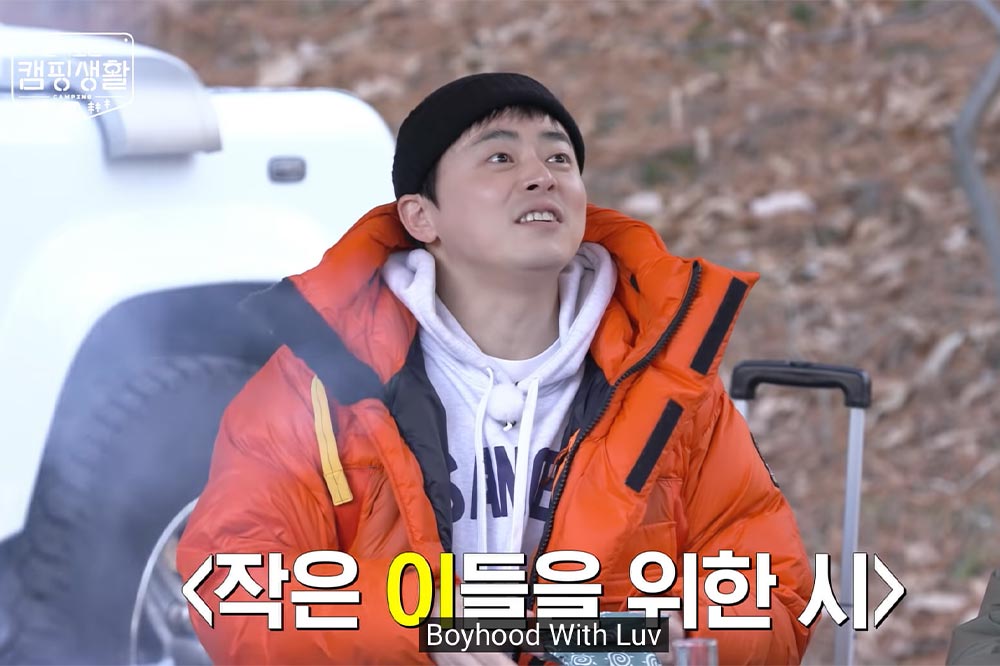 The '99ers struggling to get the title of BTS' "Boy With Luv"
right during a song guessing game 
Source 
While camping, the '99ers get up to all sorts of antics like debating whether eomuk (Korean fishcake) should be washed prior to cooking and guessing BTS song titles wrongly.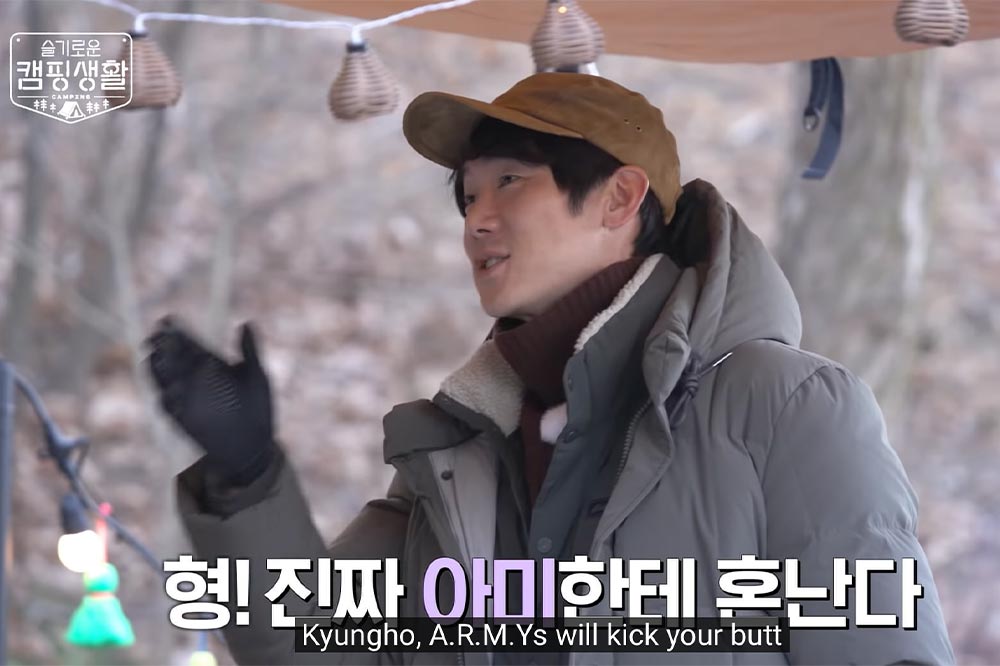 The entire series is available on Youtube. ARMYs, this is your trigger warning – the '99ers are not really good with BTS songs.   
3. Hospital Playlist was Jeon Mi Do's first major TV acting credit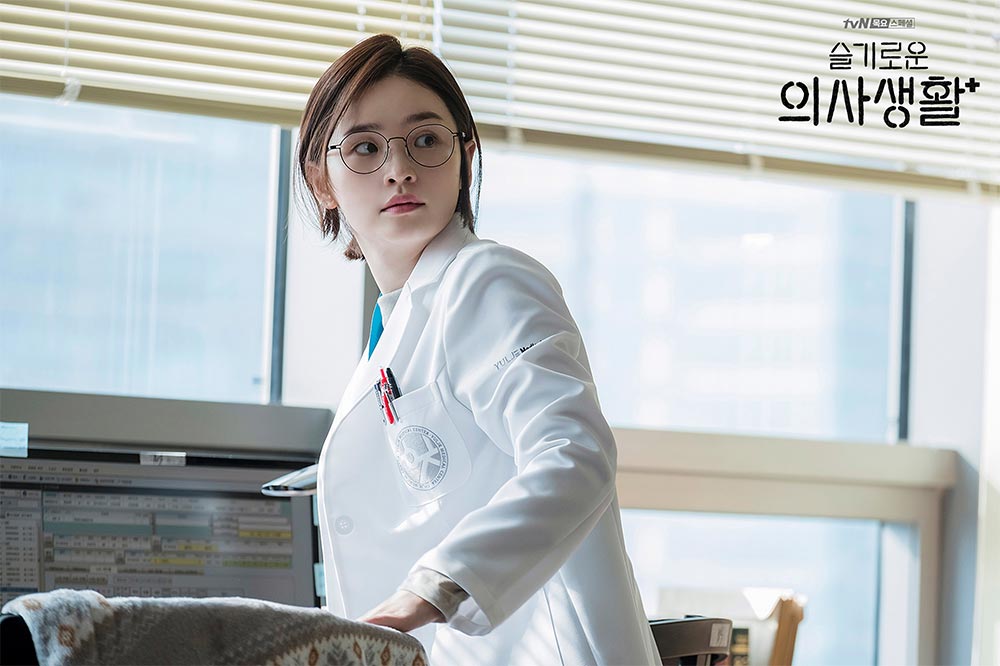 If you were impressed by Jeon Mi Do's portrayal of neurosurgeon, Chae Song Hwa, you might be surprised to hear that it was her first main role on the small screen. 
In fact, Hospital Playlist was only her second TV acting gig. Her first was a brief appearance on suspense drama, Mother (2018).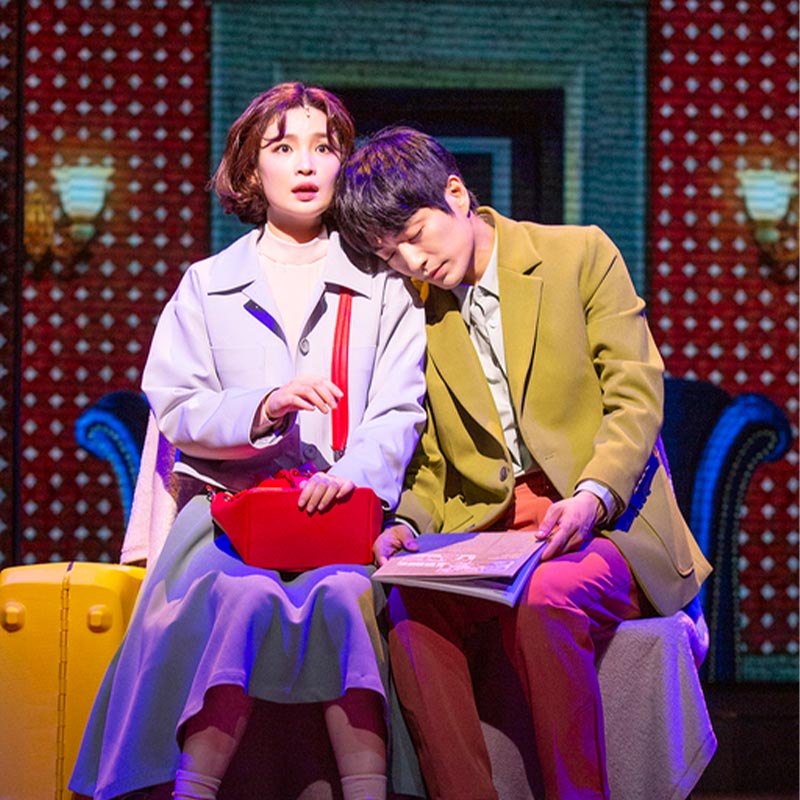 Jeon Mi Do as Claire in the musical Maybe Happy Ending (2020)
Source
That's not to say she is a rookie actress. Jeon Mi Do has an extensive background in theatre, acting in stage productions since 2006.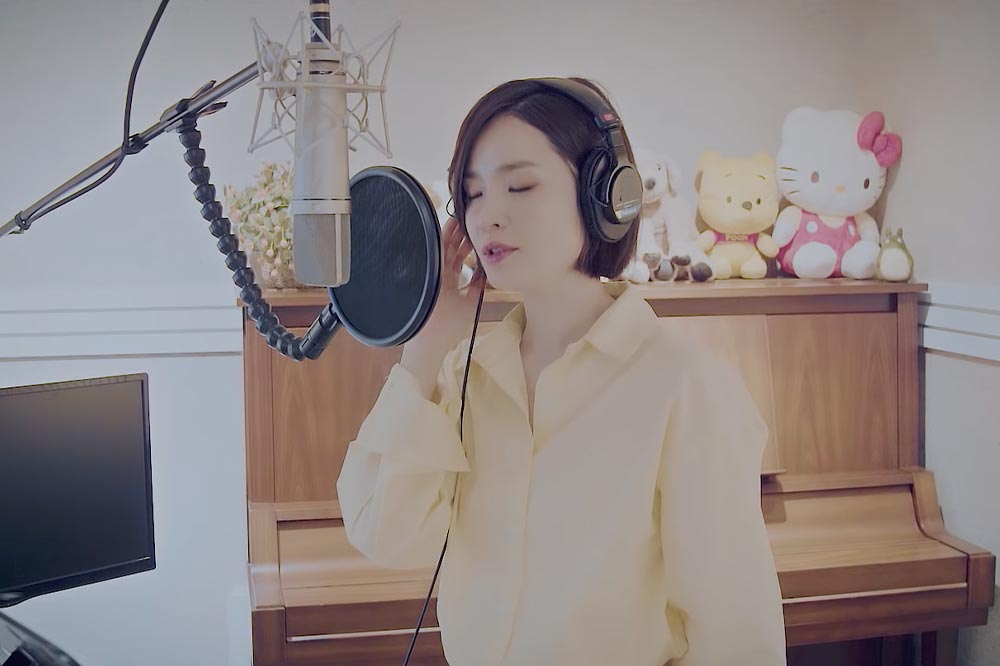 Ironically, though her character is tone deaf on the show, Jeon Mi Do is actually a great singer with many musicals under her belt. She also provided the vocals for the song, "I Knew I Love", as part of the show's original soundtrack (OST).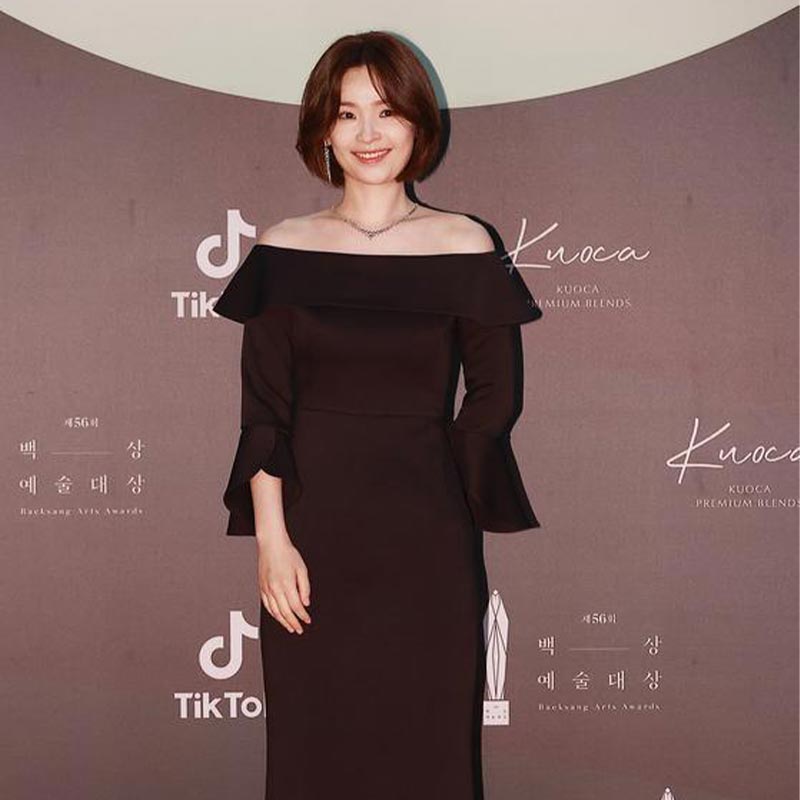 Jeon Mi Do on the red carpet of the 56th Baeksang Arts Awards
Source
For her outstanding breakout performance, Jeon Mi Do was nominated for Best New Actress at the 56th Baeksang Arts Awards (one of the highest honours in entertainment) last year.
4. Jo Jung Suk helped to get Jeon Mi Do casted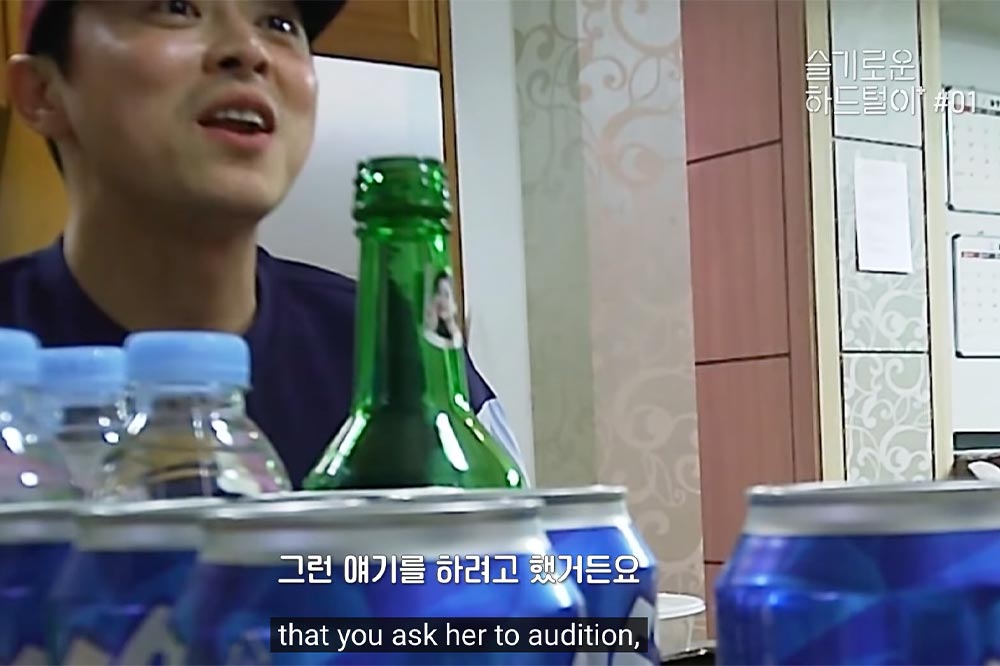 Although it's hard to imagine anyone else other than Jeon Mi Do playing Song Hwa, there was a point where the producers were hesitant to cast her. 
In the first episode of the BTS series, it was revealed that what boosted her chances was a recommendation from Jo Jung Suk, who plays general surgeon Lee Ik Jun. 
When the producers brought up casting Jeon Mi Do, Jo Jung Suk immediately followed up saying, coincidentally, she was the person he wanted to recommend. Talk about being fated to play a role.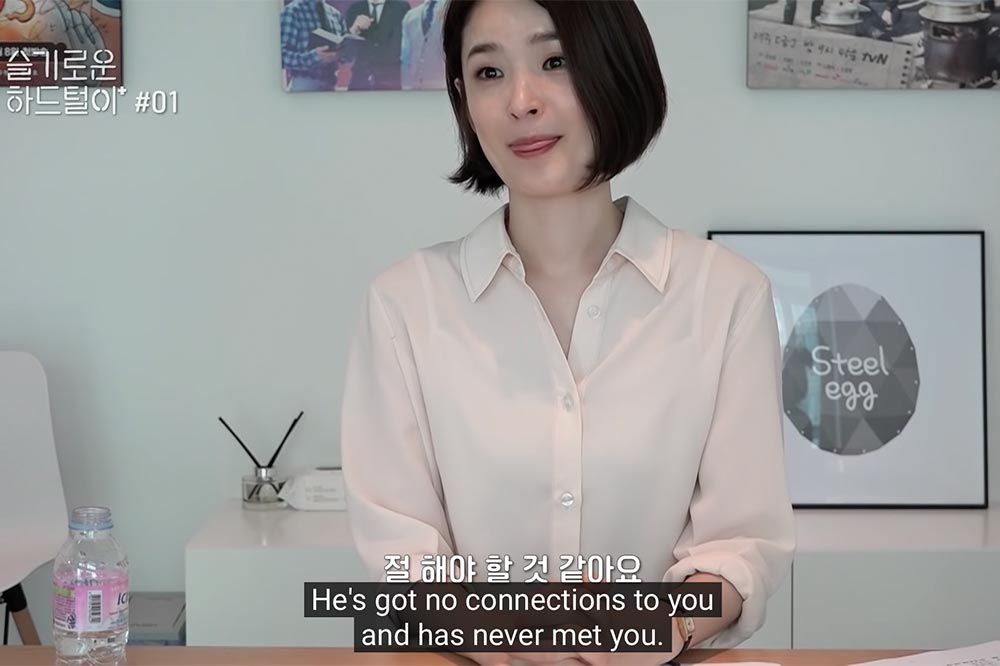 Jeon Mi Do during one of her auditions being told
that Jo Jung Suk had recommended her
Source
Despite having no personal connection to each other, Jo Jung Suk suggested Jeon Mi Do after watching her perform in the musical, Once. 
5. Two of the main cast previously worked with the Hospital Playlist team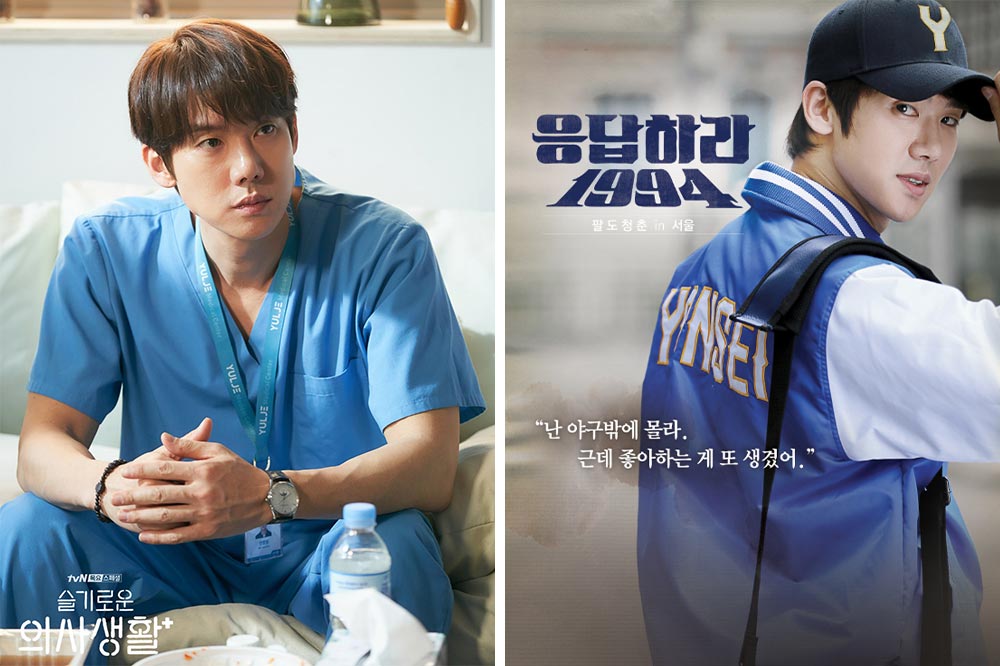 Yoo Yeon Seok in Hospital Playlist (left) and Reply 1994 (right)
Source, source
Before Hospital Playlist, writer Lee Woo Jung and director Shin Won Ho collaborated on the popular Reply trilogy of K-dramas. 
Yoo Yeon Seok, who plays paediatric surgeon Ahn Jeong Won on Hospital Playlist, starred in the second installment, Reply 1994 (2013). 
In Reply 1994, he portrays baseball player Chilbong. K-drama veterans might remember Yoo Yeon Seok's performance for giving them major Second Lead Syndrome (a term used when rooting for the second male lead).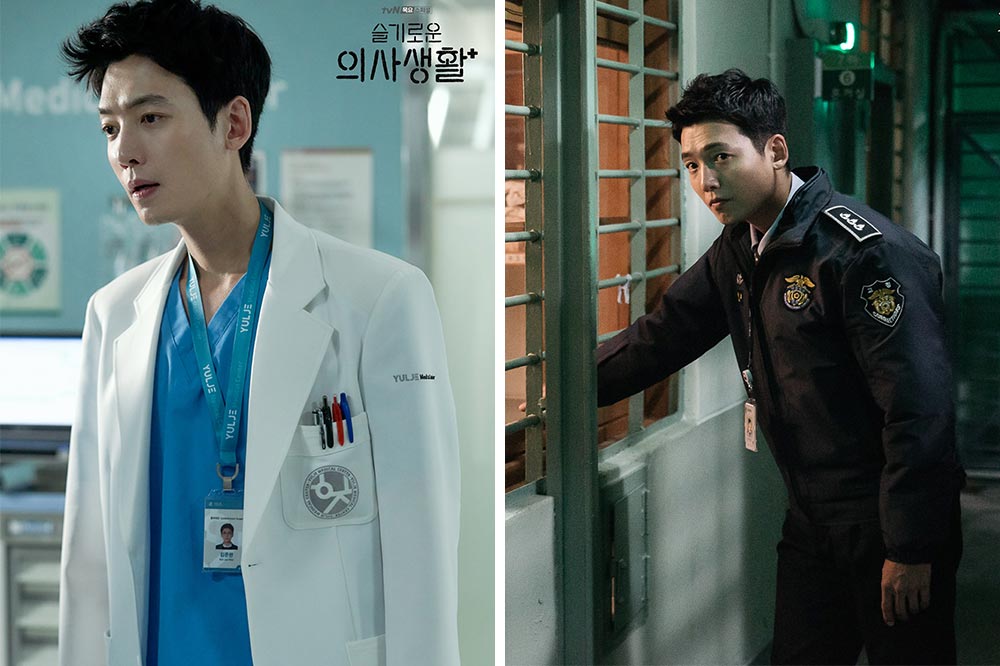 Jung Kyung Ho in Hospital Playlist (left) and Prison Playbook (right)
Source, source
On the other hand, Jung Kyung Ho, who plays cardiac surgeon Kim Jun Wan, starred in Prison Playbook (2017) which was also helmed by Shin Won Ho. 
Jung Kyung Ho acts as Lee Joon Ho, a prison guard and the best friend of the main character. 
Fun fact: Prison Playbook's Korean name directly translates to Wise Prison Life in English. It is part of a bigger Wise Life series which also comprises Hospital Playlist (its Korean name translates to Wise Doctor Life). 
6. Go Ara plays herself in a cameo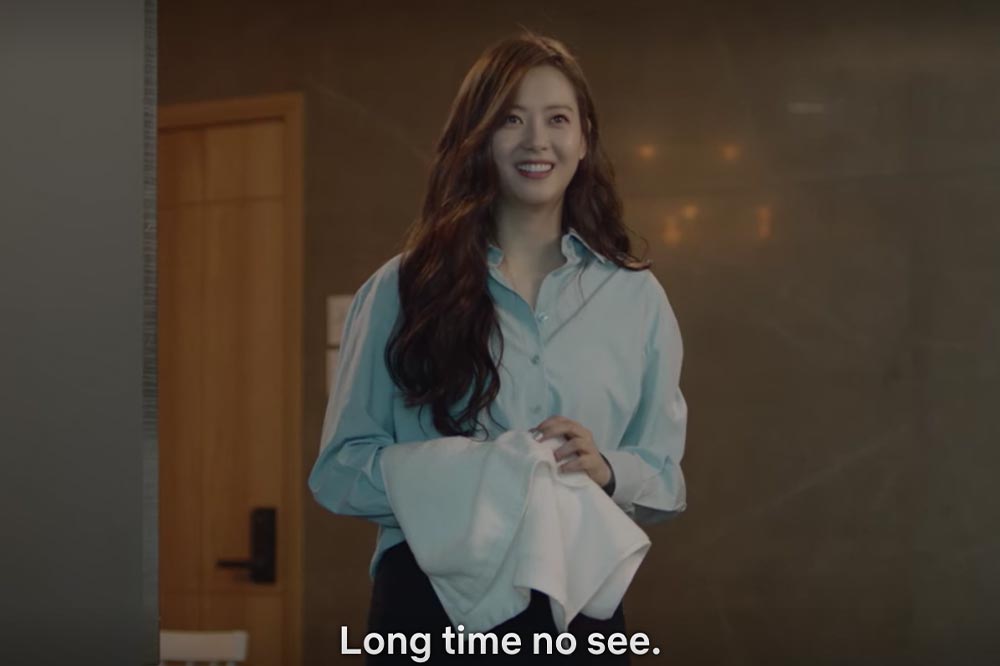 Image courtesy of Netflix 
Yoo Yeon Seok is not the only Reply 1994 alum to act in Hospital Playlist. Go Ara, Reply 1994's female lead, makes a cameo appearance as herself, who happens to be Ik-Jun's ex-girlfriend in episode 5 and 6.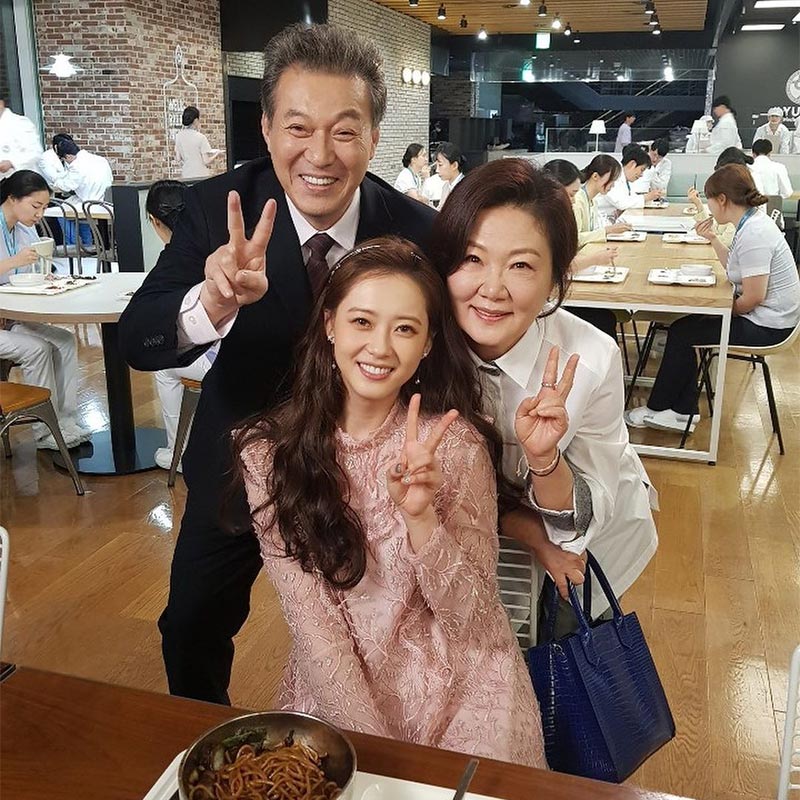 In an Instagram post following her brief stint, Go Ara remarked that "filming was so much fun" and that she "think[s] it'll be another valuable memory for her".
7. There were multiple Reply 1988 cameos 
Hospital Playlist's writer and director definitely made use of their connections to past Reply trilogy actors to reward longtime fans of their work.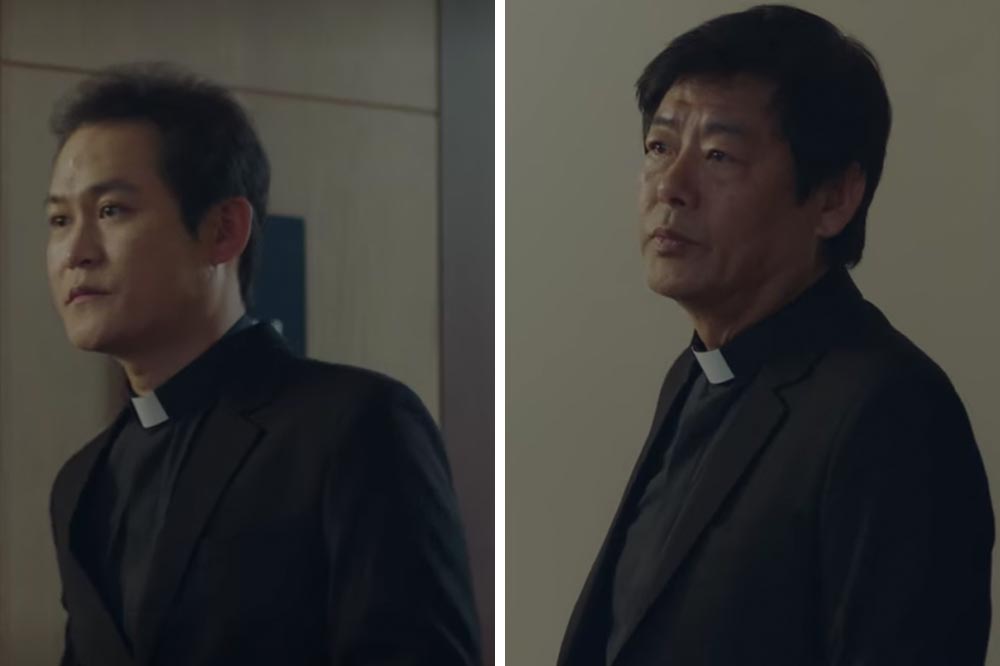 Kim Sung Kyung (left) and Sung Dong Il (right) as priests in Hospital Playlist
Images courtesy of Netflix 
Look no further than Sung Dong Il and Kim Sung Kyung's cameo in the first episode. They appear as priests that happen to be the elder brothers of Jeong Won.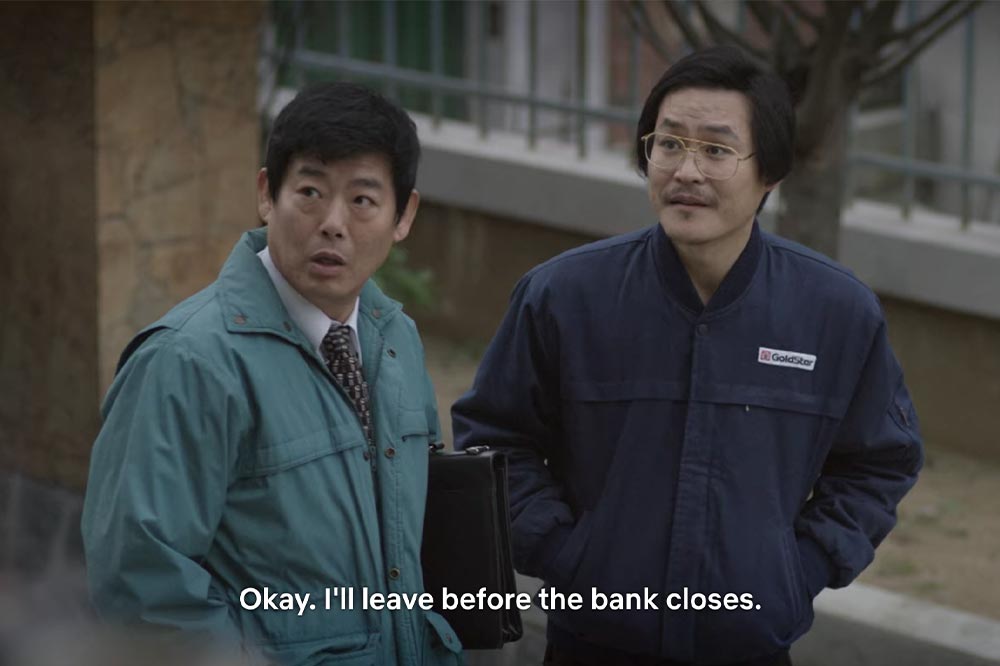 Sung Dong Il (left) and Kim Sung Kyung (right) in Reply 1988
Image courtesy of Netflix
The 2 actors make up part of the core group of parent characters in Reply 1988, the third installment of the series starring the likes of Park Bo Gum.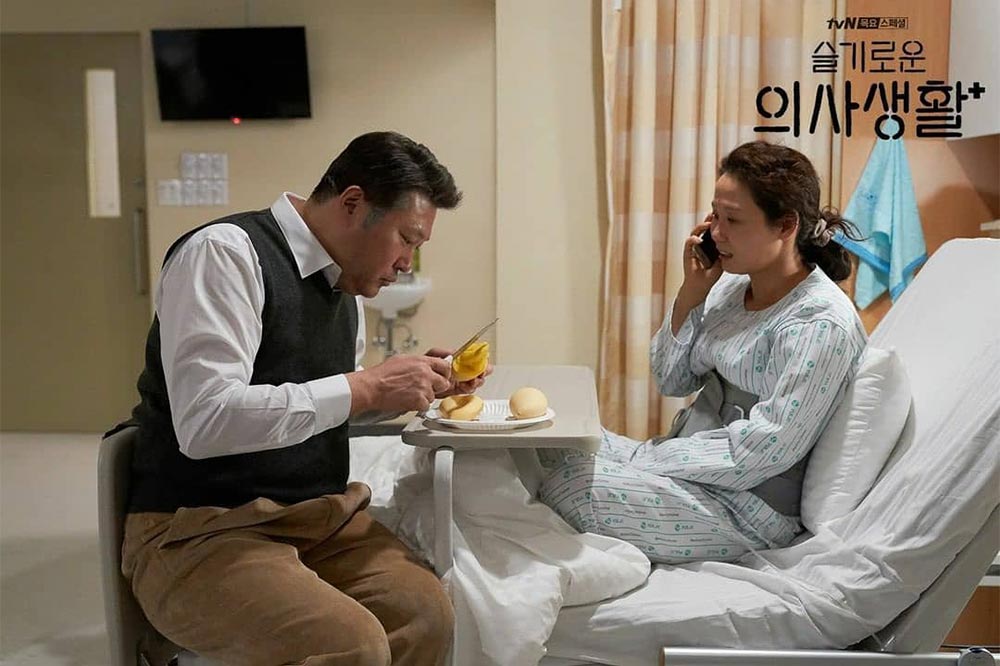 Choi Moo Sung (left) and Kim Sun Young (right) in Hospital Playlist
Source
However, the cameos that take the cake would be Kim Sun Young and Choi Moo Sung's in Episode 7. They play a patient of Ik Jun and the patient's husband.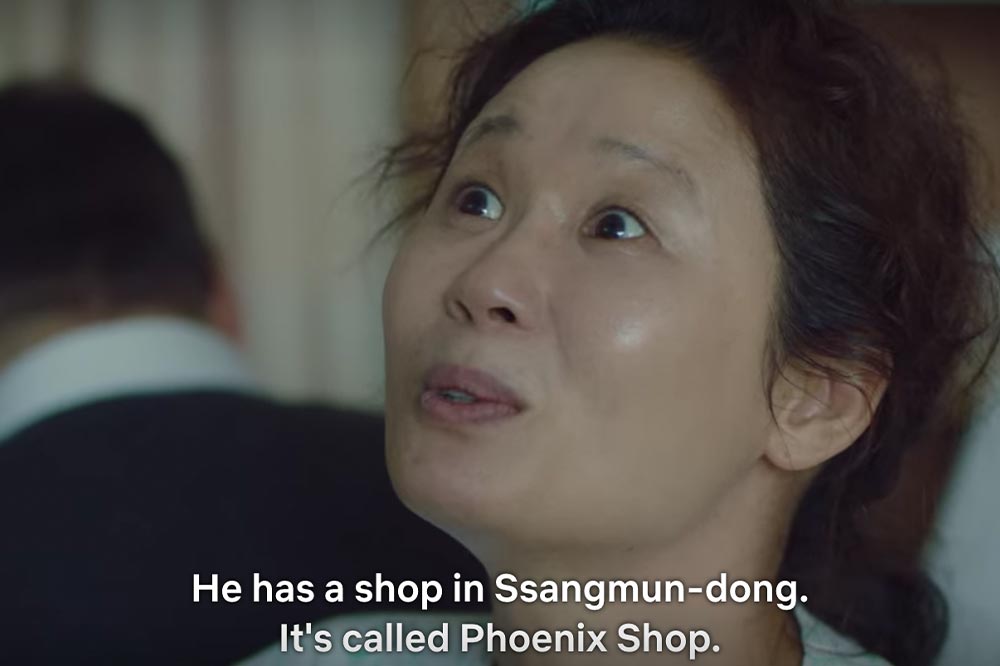 Image courtesy of Netflix 
Their cameo pays homage to Reply 1988 with an easter egg reference in Kim Sun Young's dialogue. As a patient, she explains to Ik Jun that her husband runs a store called Phoenix Shop in Ssangmun Dong.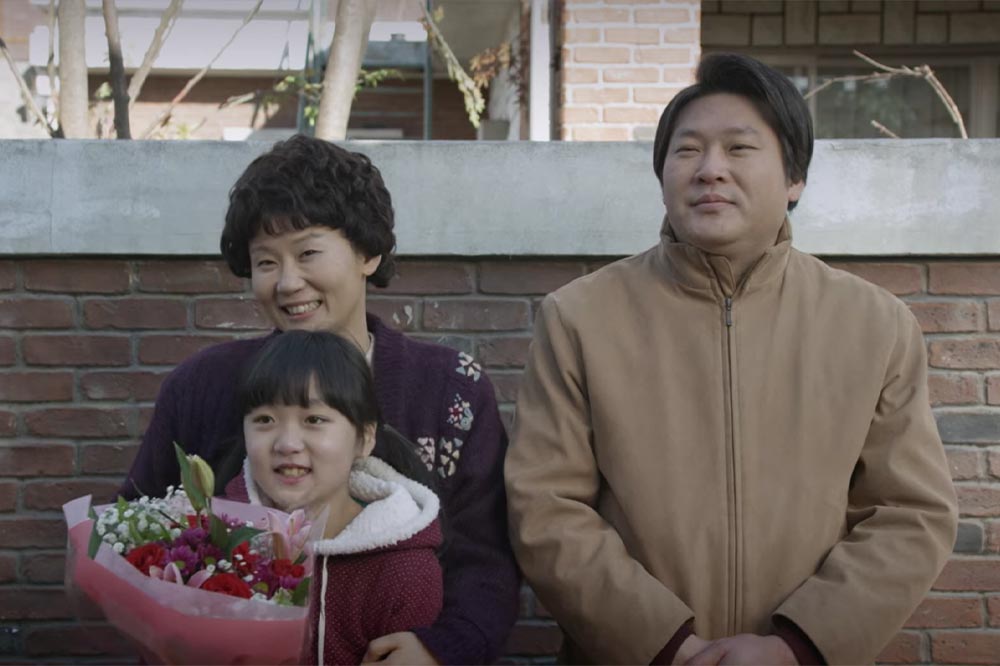 Kim Sun Young and Choi Moo Sung in Reply 1988
Image courtesy of Netflix
In Reply 1988, their characters are neighbours-turned-lovers living in the street of Ssangmun Dong. Choi Moo Sung's character also owns a watch store on the street called, you guessed it, Phoenix Shop.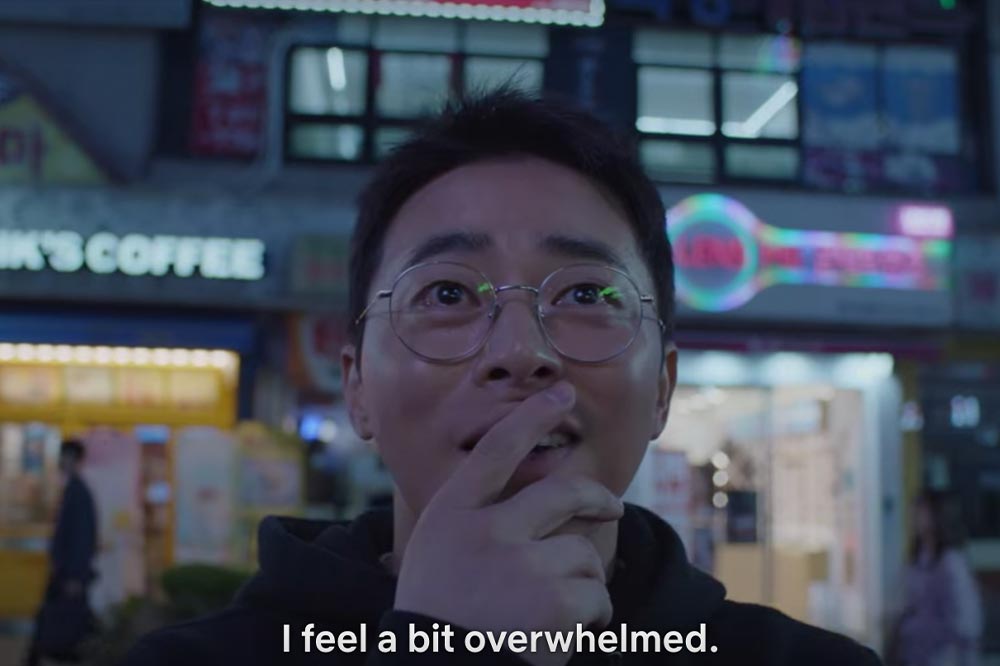 Image courtesy of Netflix 
Even a song from Reply 1988's OST, Hyehwadong, has its time to shine in episode 3. The song's opening plays as Ik Jun has a little #TBT moment reminiscing about his youth. 
Also read: 
11 The Penthouse K-drama Facts Including Old Friends As Cameos, IRL Families & Season 3 News
8. Hospital Playlist OST songs won MAMA & Melon Music Awards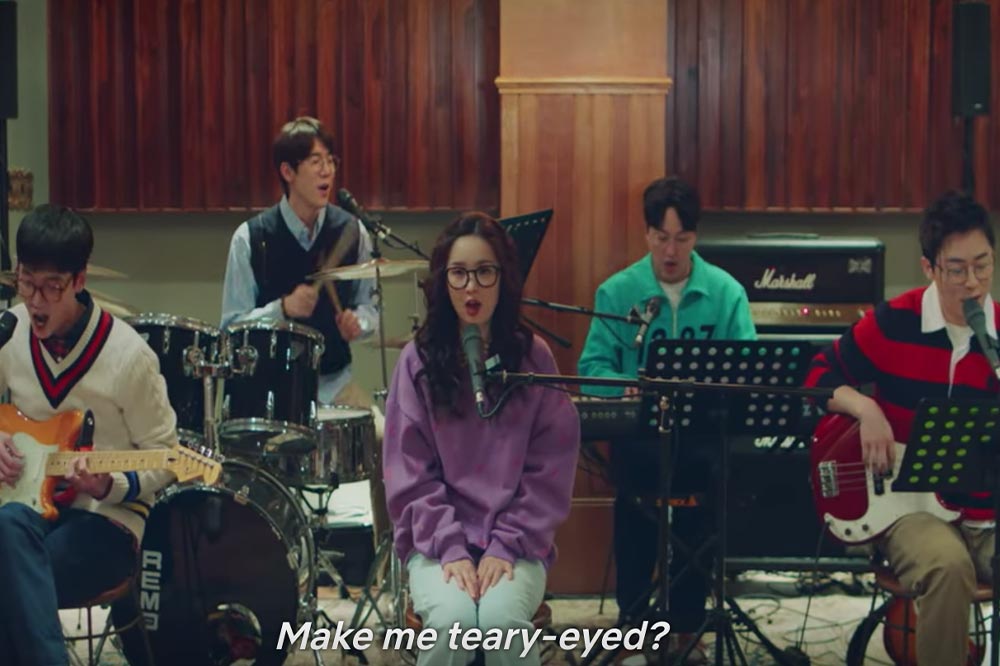 Image courtesy of Netflix 
Hospital Playlist won't be Hospital Playlist without the weekly band performance and the OST music that follows. All of the tracks from the show are actually covers of famous Korean songs from the '90s and early 2000s (with the exception of Pachelbel's "Canon in D"). 
When the first season was airing, many of the songs would top or place on the nation's real-time music charts like Gaon and Melon.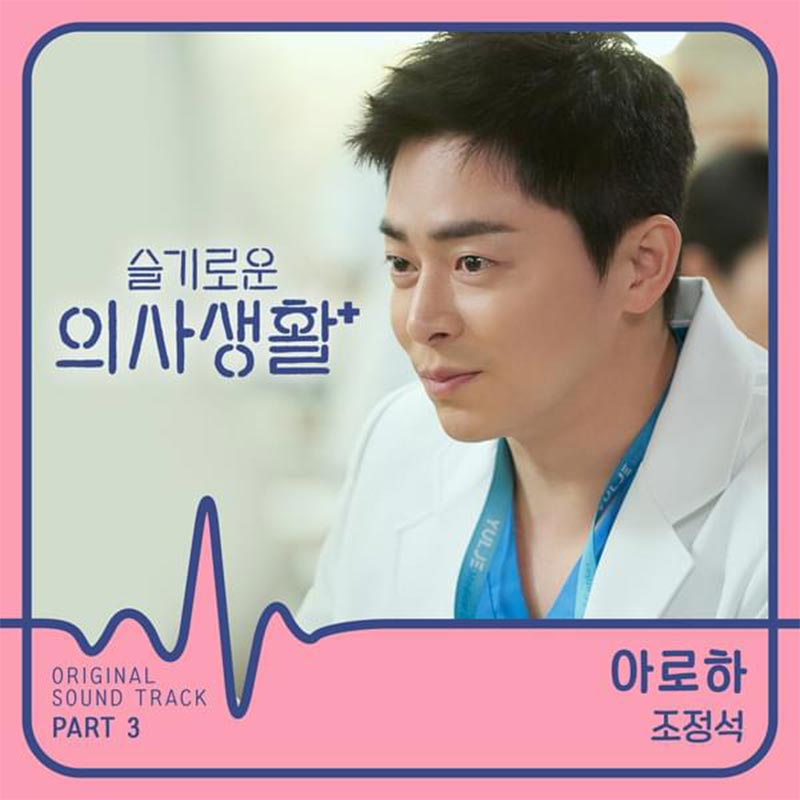 Cover art for Jo Jung Suk's "Aloha" 
Source
Perhaps the most well-received song out of the whole OST is Jo Jung Suk's rendition of "Aloha". His cover won many accolades, including Best OST at the Mnet Asian Music Awards (MAMA) and the Melon Music Awards in 2020.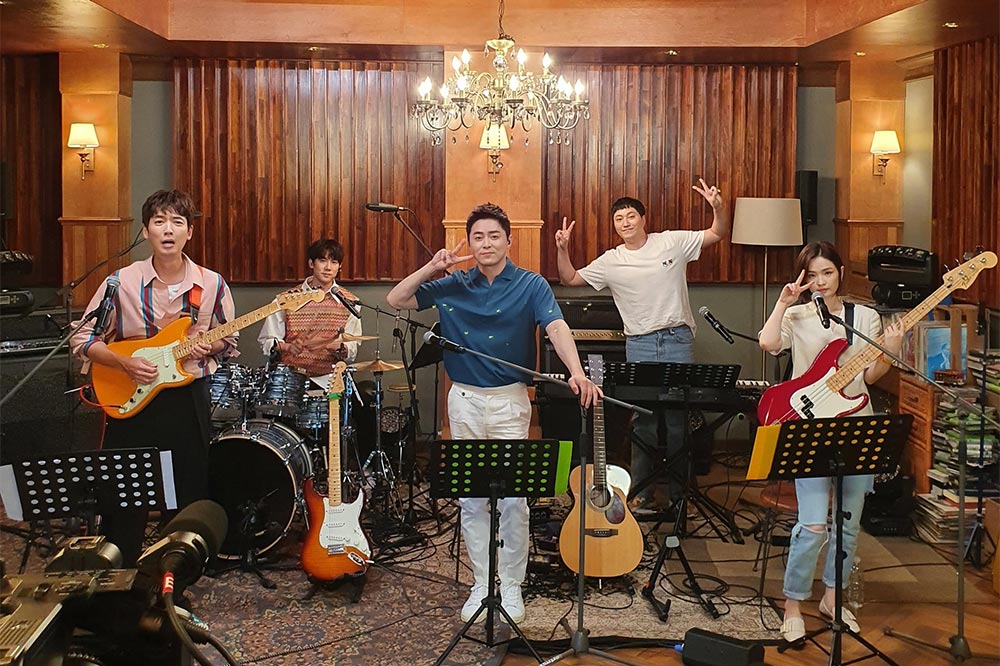 The '99ers during their live stream concert
Source
The drama's OST was so popular that the cast even played a special livestream concert for fans of the show last year. 
Another tidbit of interesting information: the cast actually has a band name – Mido and Falasol (meaning "parasol" in Korean). 
9. The cast learnt to play instruments for the show 
With how well they seem to play on screen, you might think the actors are just miming while performing.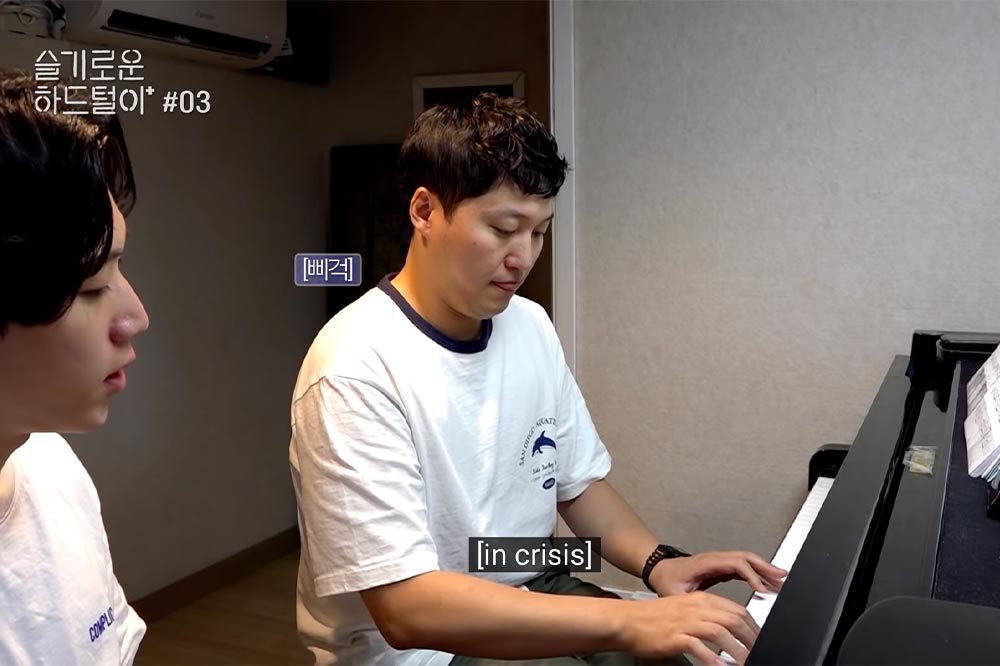 But the cast learnt how to actually play the instruments for the show. Kim Dae Myung, who plays Yang Seok Hyeong, the gynaecologist, started piano lessons in the spring before filming.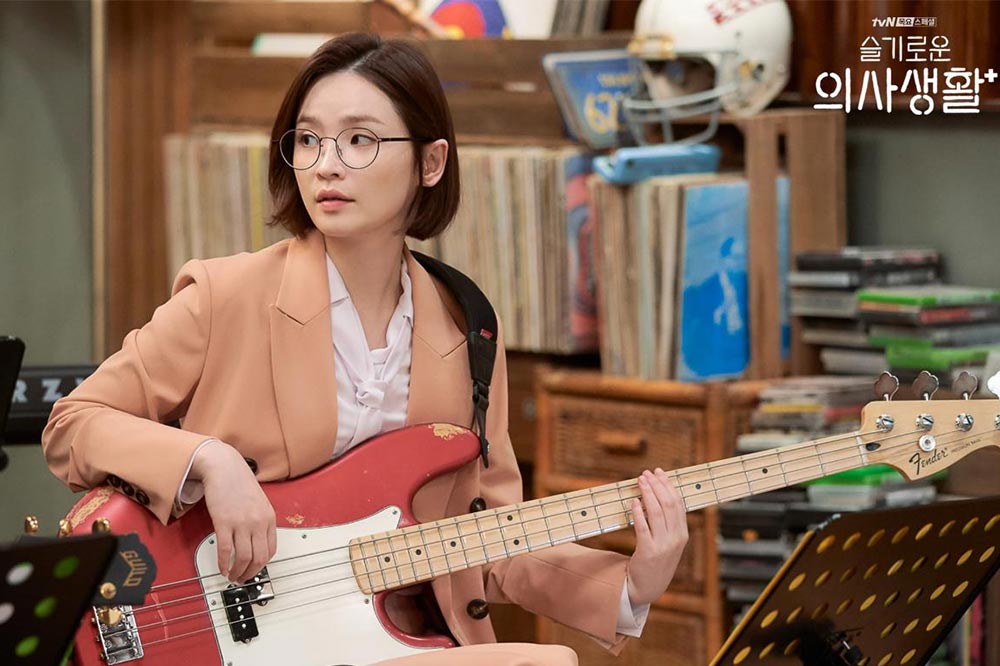 Jeon Mi Do was praised for her ability to play the bass by director Shin Won Ho despite never having picked up the instrument prior to Hospital Playlist.
10. Kim Jun forgot his lines during his audition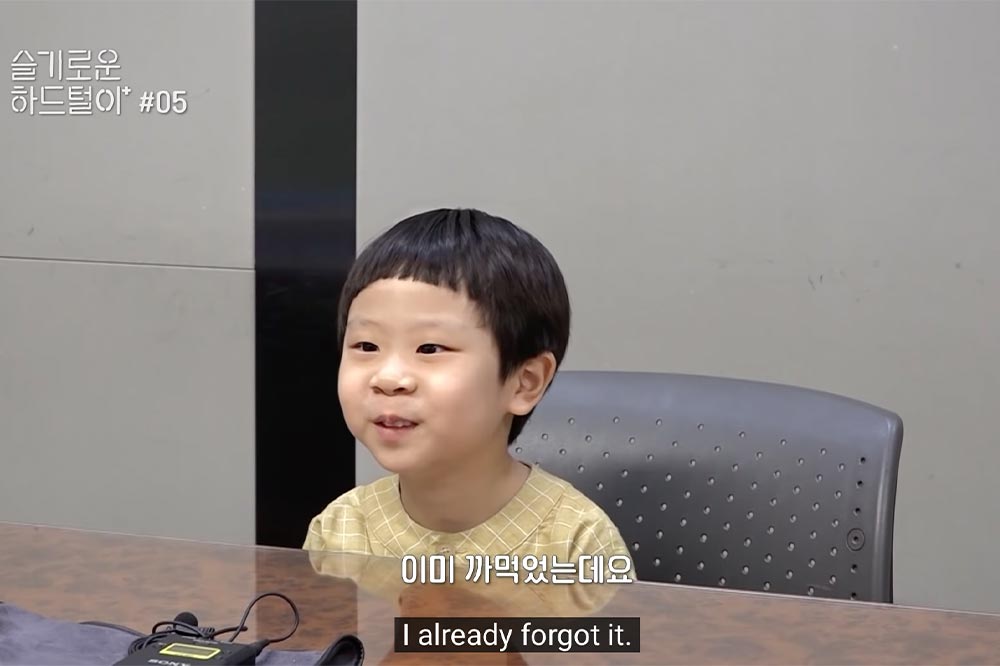 Hospital Playlist fans, say it with us: U Ju (Ik Jun's son) is the cutest! During Kim Jun's (the actor playing U Ju) audition, he hilariously kept forgetting his lines.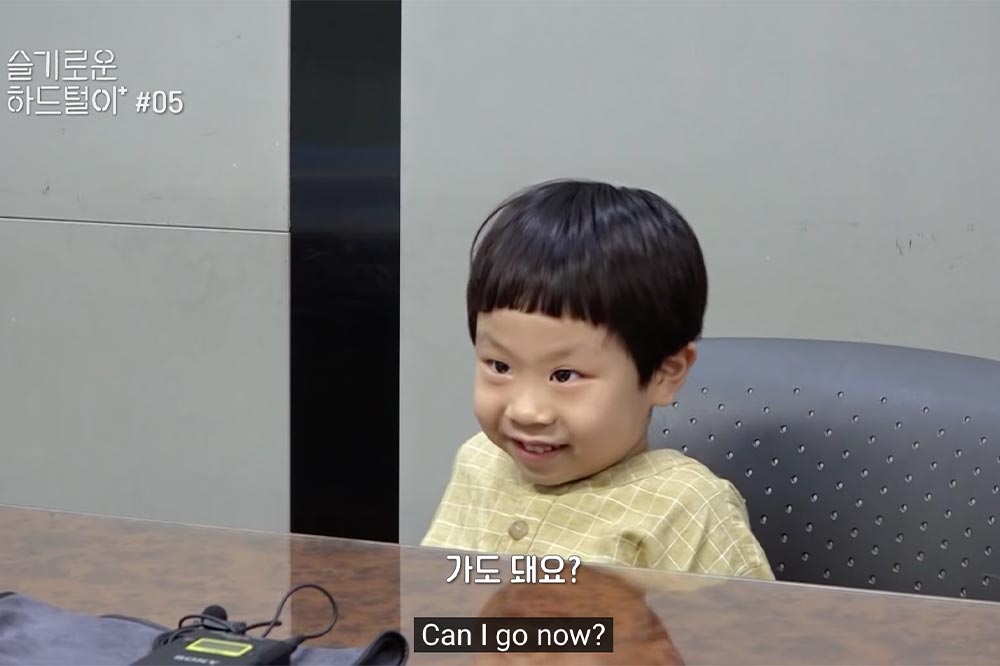 At one point, he asked the producers, in the most kawaii way possible, if he could leave the audition.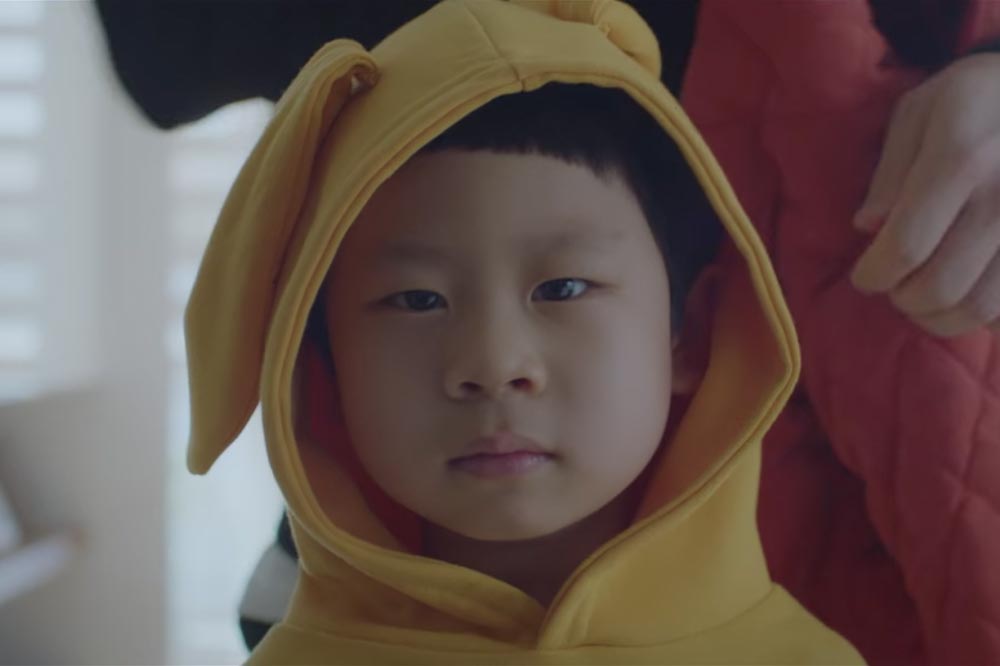 Seriously, even if you don't like kids, you will like Kim Jun's character
Image courtesy of Netflix
Those hiccups didn't matter though. Kim Jun was eventually casted as U Ju and viewers were blessed with his incredible charm.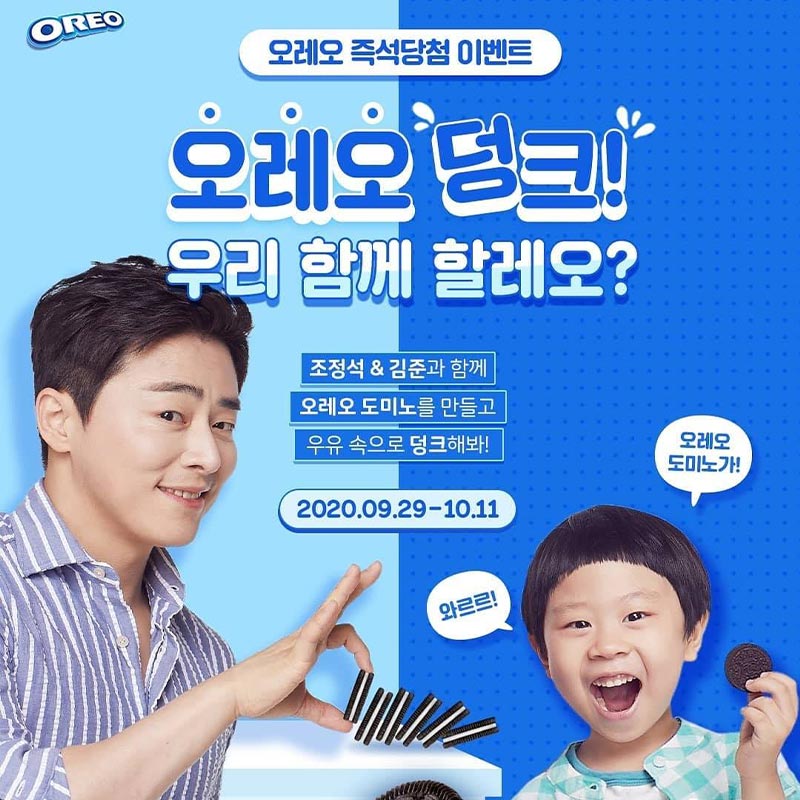 Apparently Oreo Korea felt equally enamoured by the father-son dynamic of Ik Jun and U Ju. The duo were paired up once again for an advertorial campaign by the brand last year.
11. The Hospital Playlist cast is squad goals IRL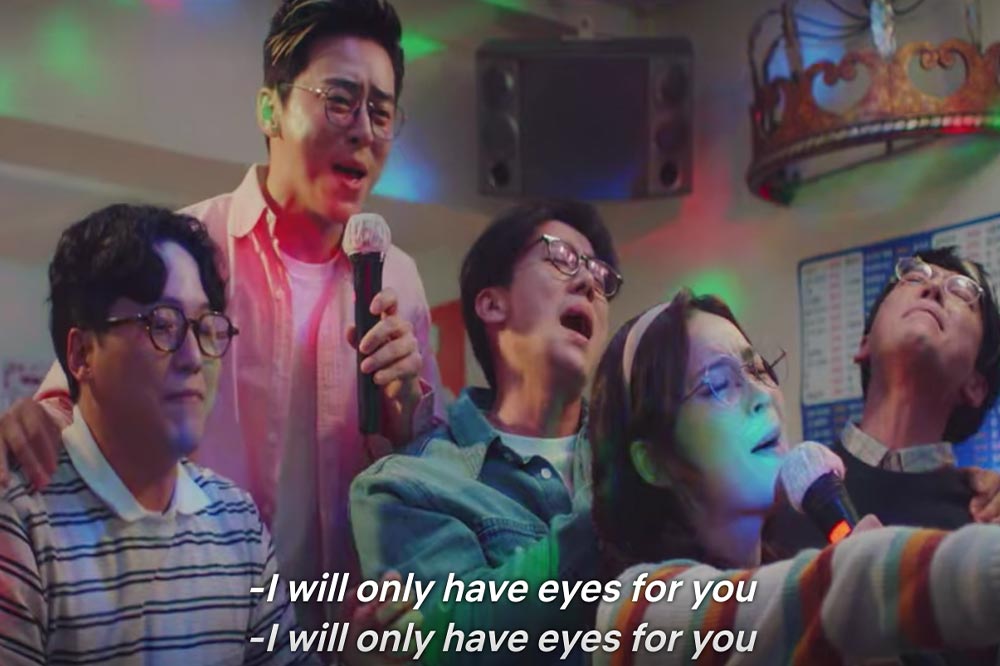 Image courtesy of Netflix
Hands up if you think the '99ers are the definition of squad goals. Scenes involving the 5 doctors usually end with them playfully bickering, or getting up to all sorts of shenanigans. 
However, the chemistry you see on screen isn't purely from acting. Speaking to Korean media agency News1, Jeon Mi Do commented that "there's not much difference between the five of [them] hanging out in real life and [them] hanging out in the drama".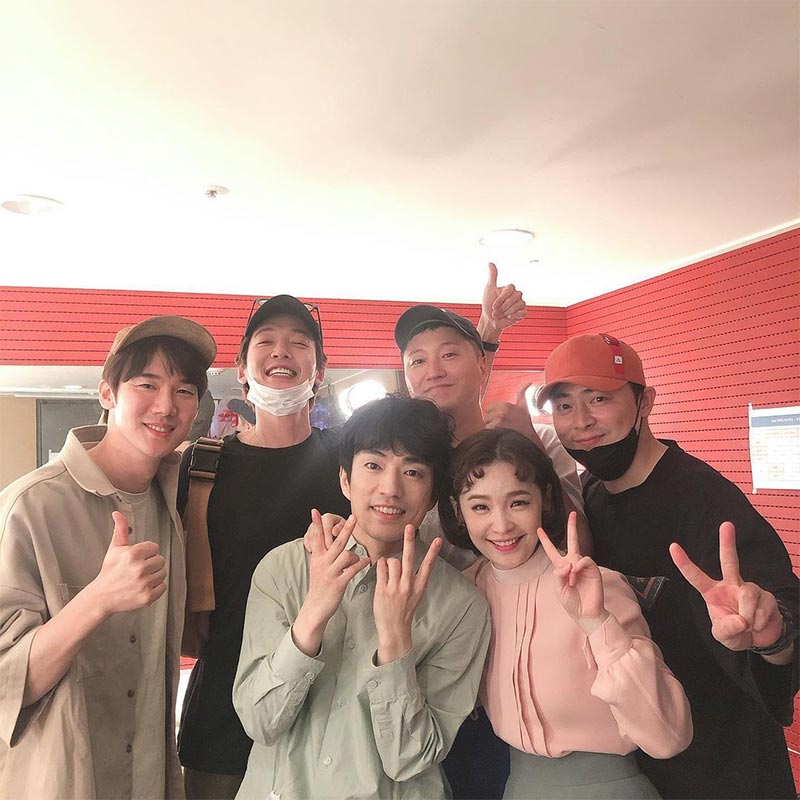 The '99ers and Jung Moon Sung, who plays cardiac surgery resident Do Jae Hak,
supporting Jeon Mi Do's musical, Maybe Happy Ending
Source
Like with any tight-knit group of friends, they show up to support each other's events. Last year, the cast gathered to watch Jeon Mi Do perform in her musical Maybe Happy Ending. Some of them also met up to support Yoo Yeon Seok at the premiere of his movie, Steel Rain 2.
12. The hospital set in Hospital Playlist has appeared in other K-dramas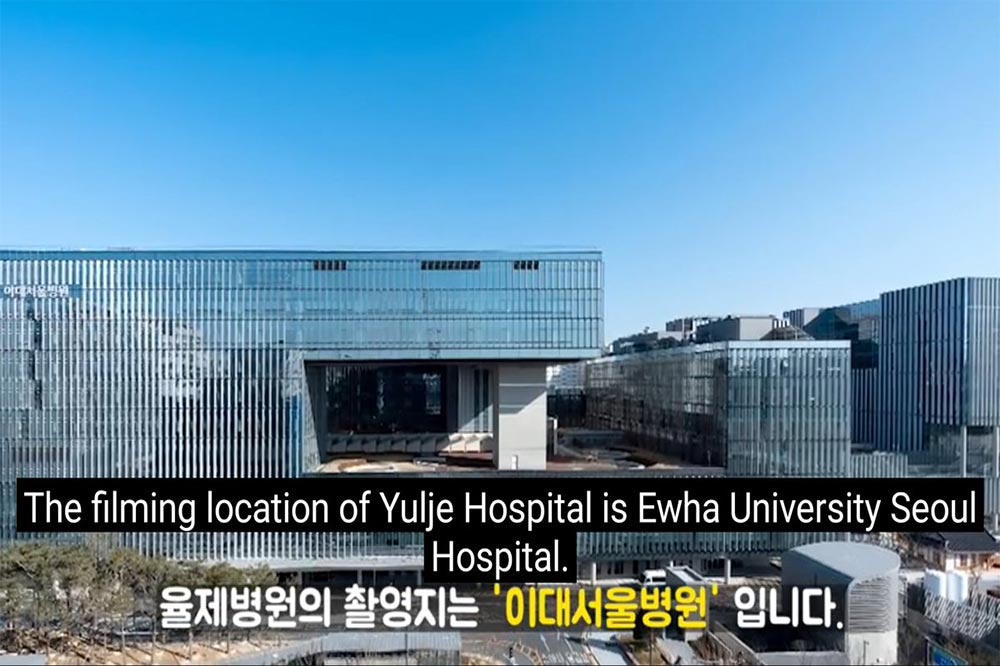 If you were a doctor, you would probably want to work at Yulje Medical Centre. Not only will you get to work in the same building as the '99ers, the hospital also looks clean and futuristic. 
Well, that's because the set is actually Ewha University Seoul Hospital IRL. It is a relatively new development, having only been built in 2019. For fans of medical K-dramas, you might recognise it for appearing in other shows like Doctor John (2019).
13. A familiar face won't be present for season 2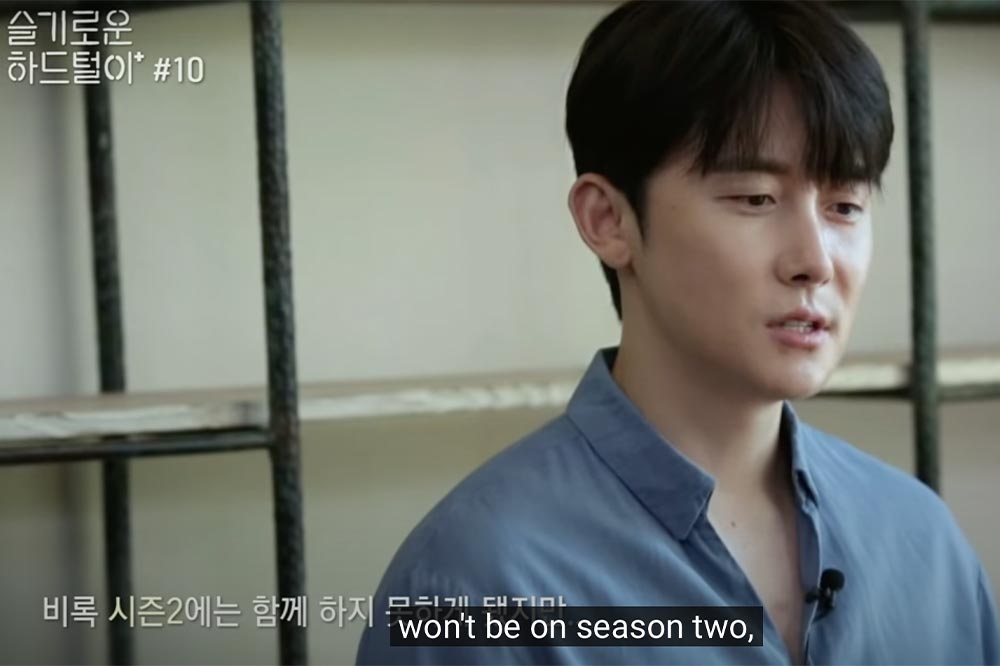 One of the romantic subplots in Hospital Playlist is the love triangle between Ik Jun, Song Hwa, and one of her neurosurgical residents, Ahn Chi Hong (Kim Jun Han). 
Close to the end of the first season, Chi Hong confessed his feelings for Song Hwa but was turned down. Unfortunately, this seems like the end of the road for his story. During Kim Jun Han's feature on Hospital Playlist's BTS series, it was revealed that the actor won't be returning for the show's second season. A moment of silence for team Chi Hong fans.
What we can expect from Hospital Playlist Season 2 
Though the producers always intended for Hospital Playlist to have more than 1 season, they have been pretty tight-lipped about the next season's plot. 
Based on season 1's finale, viewers should be able to expect more romance in the coming episodes. For one, we will probably see a resolution between Song Hwa and Ik Jun after the latter confessed in the final episode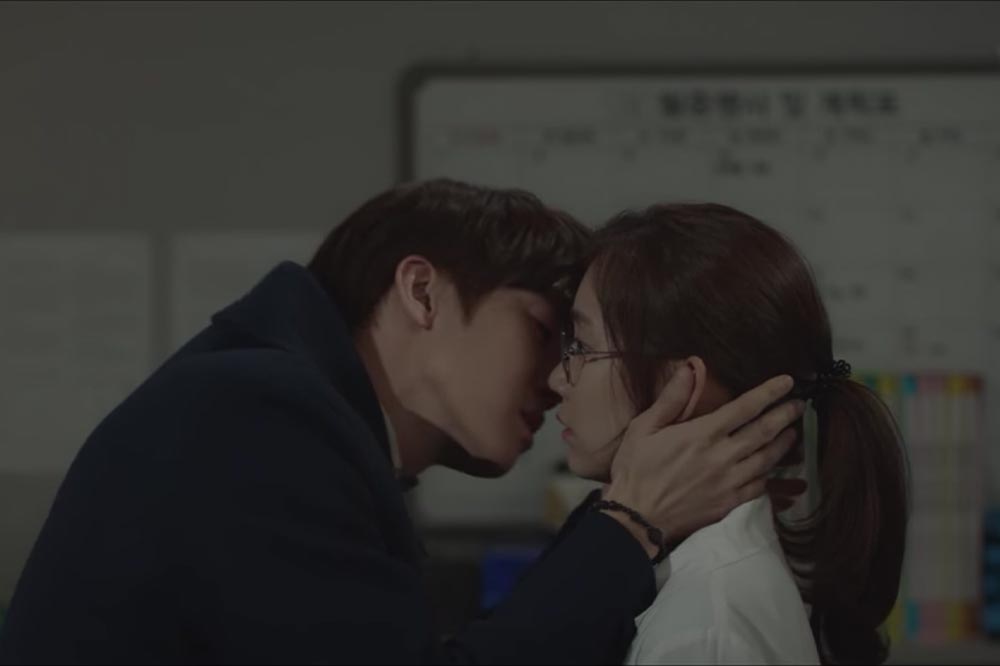 Image courtesy of Netflix
Jeong Won also had a swoon-worthy kiss scene with surgical resident, Jang Gyeo Ul (Shin Hyun Bin). Fans can look forward to the romance blossoming between them and hopefully some lovey-dovey moments. 
The biggest cliffhanger came when Seok Hyeong received a call from his ex-wife out of the blue so make sure to tune in to see what becomes of it. 
Of course, we will continue to see scenes that make Hospital Playlist the show it is. From the day-to-day life at Yulje Medical Centre to more signature '99ers silly antics, Hospital Playlist Season 2 can't come soon enough.
Hospital Playlist Is The Comforting Drama We All Need 
In the midst of the pandemic, Hospital Playlist is the perfect K-drama to binge while keeping cosy at home. With season 2 on the horizon, chew on these 13 facts about Hospital Playlist to hype yourself up for the show's return come 17th June 2021.
Also read: 
13 Vincenzo Facts Including A CLOY Reunion, Fake Italy & Exciting Cameos