Park Bo Gum Facts And News
Park Bo Gum continues to win over fans with his baby face and well-built physique. Whether you're already a Park Bo Gum lover or are just getting to know him, here are 20 facts about the actor that will take you on a rollercoaster of emotions.
1. Was almost aborted
Park Bo Gum was born in Seoul, South Korea, on 16 June 1993.
As the youngest of 3 siblings, his mother was pregnant with him at a late age. She was suffering from an illness and consumed prescription drugs, not knowing she was pregnant at the time. After his parents learnt about the pregnancy, they considered aborting him as they were worried about giving birth to a deformed child. 
Fortunately, his parents decided to proceed with the pregnancy, but the challenges did not stop there. At birth, he had a high fever and was gravely ill for several days. However, he eventually recovered and was named 'Bo Gum', meaning 'precious sword'.
2. His mother passed away when he was young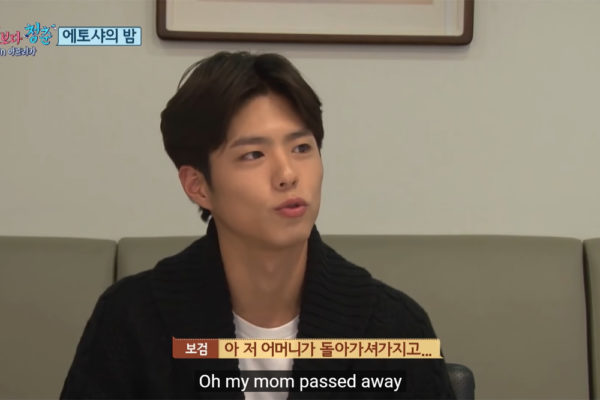 Source
Though his clean-cut features and smooth skin may suggest otherwise, the reality is, his life hasn't been a bed of roses. Park Bo Gum's mum passed away when he was in fourth grade.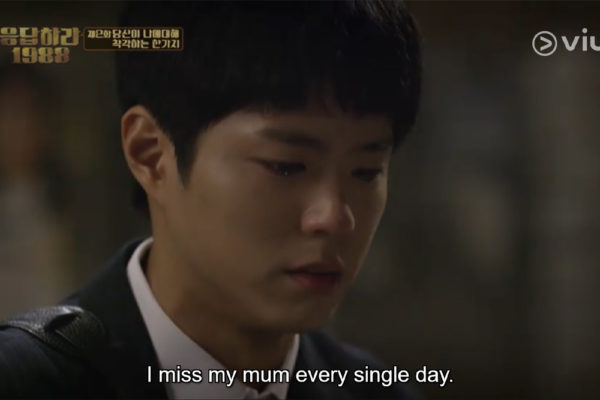 Source
His line in Reply 1988 hits a little different now.
3. Wanted to be a singer-songwriter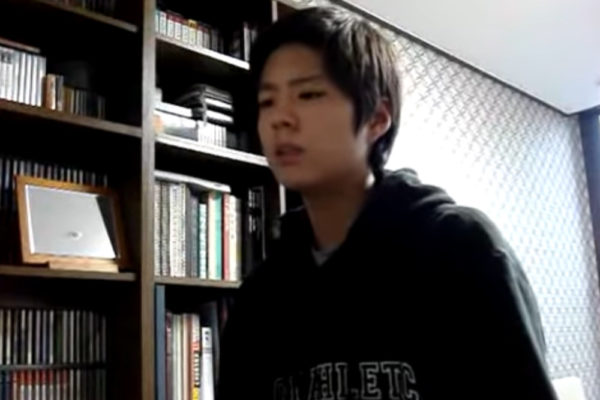 Park Bo Gum singing 2AM's This Song
Source
Park Bo Gum's dream was to be a singer-songwriter, so he sent a video of himself singing while playing the piano to several entertainment companies. He later accepted an offer from SidusHQ, one of the leading talent management agencies in South Korea. The company suggested he change course to become an actor instead, which he accepted.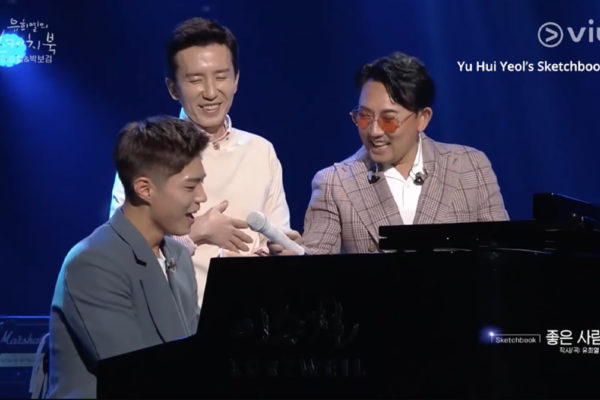 Source
The full-time actor occasionally teases his fans with his musical side on shows such as Yoo Hee Yeol's Sketchbook and Hyori's Bed & Breakfast: Season 2.
4. Got his big break with Hello Monster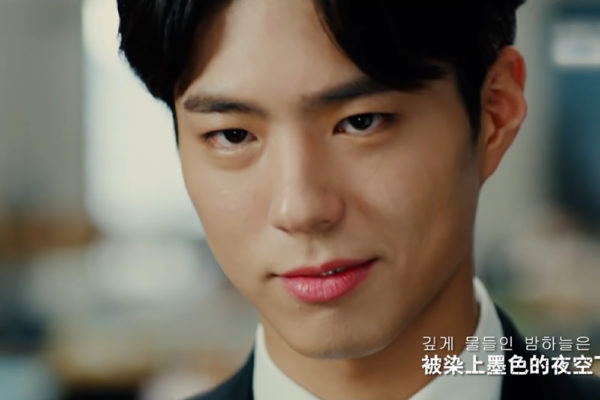 Park Bo Gum in Hello Monster (2015)
Source
The actor had his first taste of fame with the drama Hello Monster (2015), in which he acted as a psychopath. He received rave reviews for his acting after the show aired. He then went on to win Best Supporting Actor and the Popularity Award (Actor) at the year-end KBS Drama Awards, at the age of 22.
5. Solidified his star status with Reply 1988 and Love in the Moonlight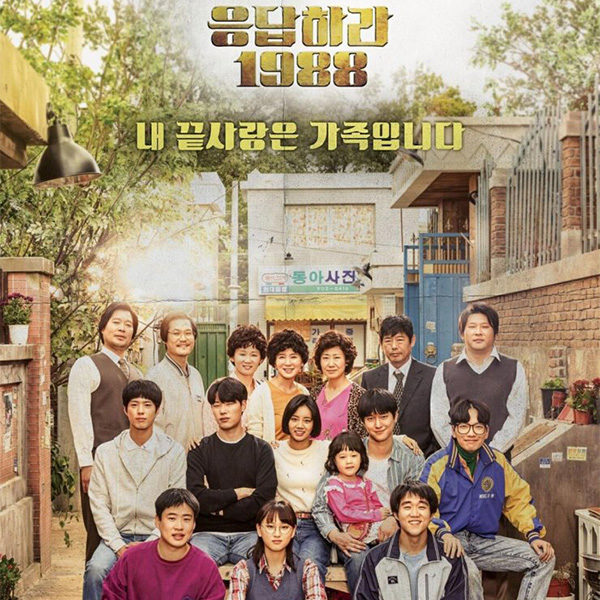 Promotional poster for Reply 1988
Source
Park Bo Gum starred in Reply 1988 (2016) as a prodigy who is unbelievably ditzy in real life. Reply 1988 is the third K-drama in the Reply series. As with all the other heartwarming Reply dramas, Reply 1988 was also a huge hit, reaching a rating of 19.6%.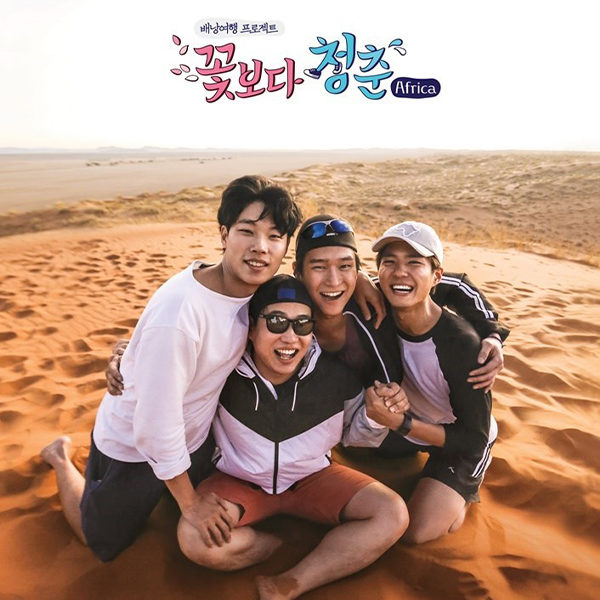 Promotional poster for Youth Over Flowers: Africa (2016)
Source
Due to the success of Reply 1988, the Korean celebrity and his male co-stars went on to star in the Korean reality show Youth Over Flowers, in which the group travelled to Africa together.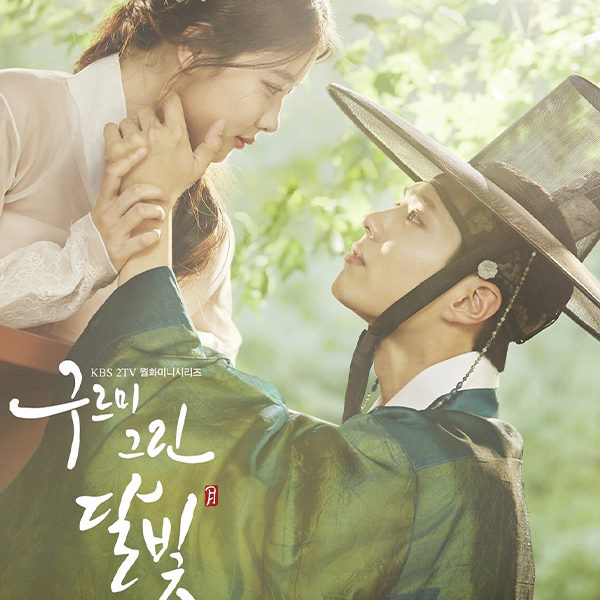 Promotional poster for Love In The Moonlight
Source
Love in the Moonlight (2016) was another drama that solidified the actor's status as a leading Korean celebrity. Ratings for the drama peaked at 25.3% and made Park Bo Gum a household name.
6. Learnt to play Go for Reply 1988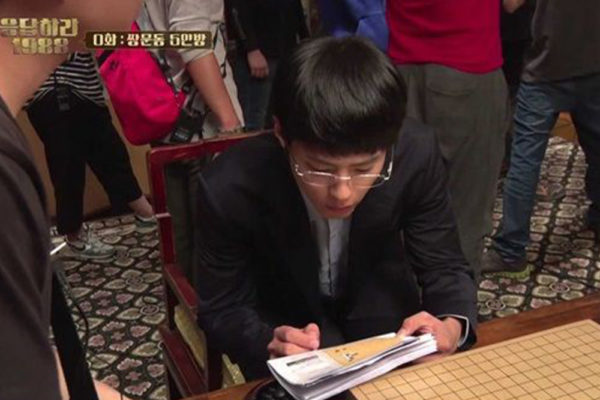 Park Bo Gum learning Go on the set of Reply 1988
Source
For his role as Choi Taek, a genius Go player in Reply 1988, the actor didn't just move the black and white Go pieces around mindlessly. Instead, he took it upon himself to learn the strategy board game and etiquette to portray his character perfectly.
7. Is known for his good manners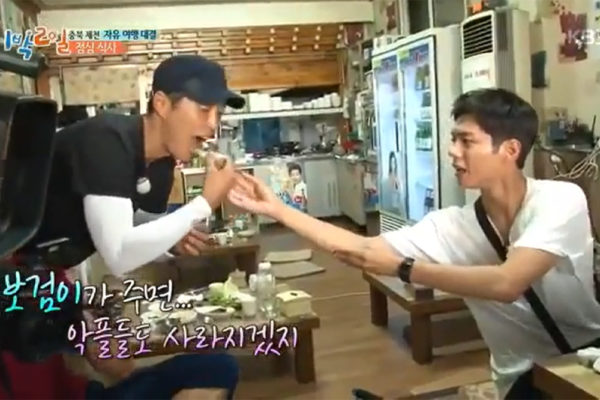 Park Bo Gum offering food to the camera crew
Source
It seems like Park Bo Gum is a nice guy through and through. Taking care of the people around him appears to be second nature, whether it's a co-star or staff member.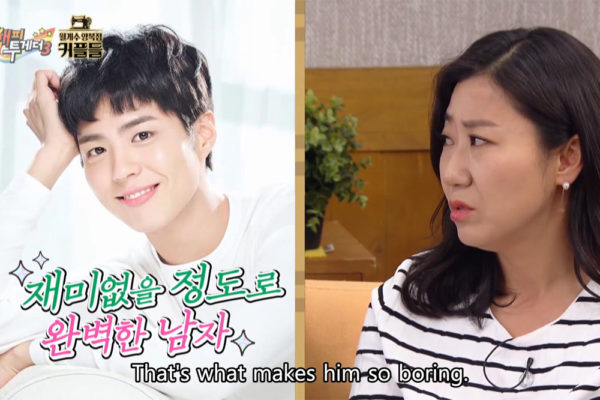 Source
Among many compliments from his colleagues, actress Ra Mi Ran, who worked with him in Reply 1988, praised and roasted him at the same time when she said "Bo Gum doesn't have any flaws…That's what makes him so boring."
8. Was a musical major
The actor is a musical theatre graduate from Myongji University. He was the music director for his graduating production, Hairspray.
9. Knows how to let himself go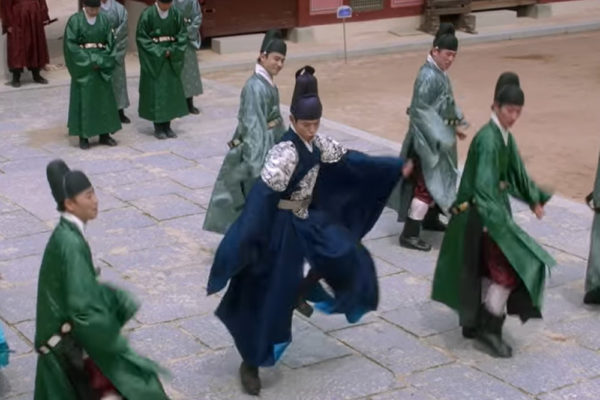 The actor dancing for the trailer of Love in the Moonlight
Source
Park Bo Gum may seem calm and serious, but he knows how to have fun. His "Bombastic" dance for the trailer of Love in the Moonlight made headlines when it first came out. Since then, he's been asked to showcase his dancing on several variety shows.
10. Is a big fan of Lee Hyo Ri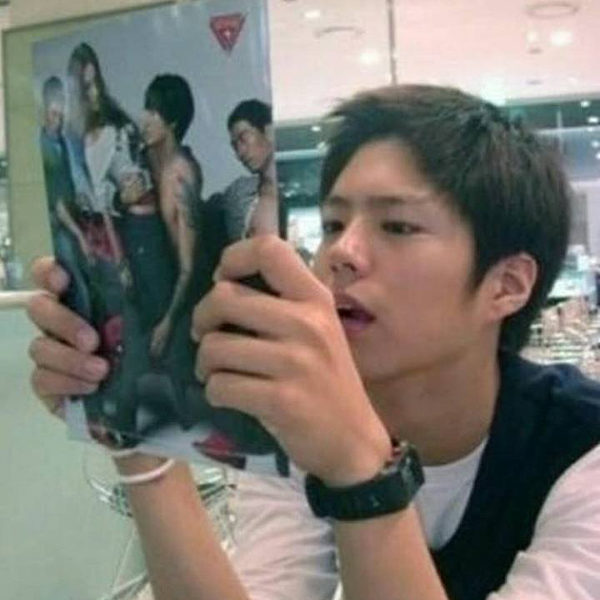 The actor holding a magazine with Lee Hyo Ri on the cover
Source
Park Bo Gum is a big fan of the first generation K-pop idol, Lee Hyo Ri.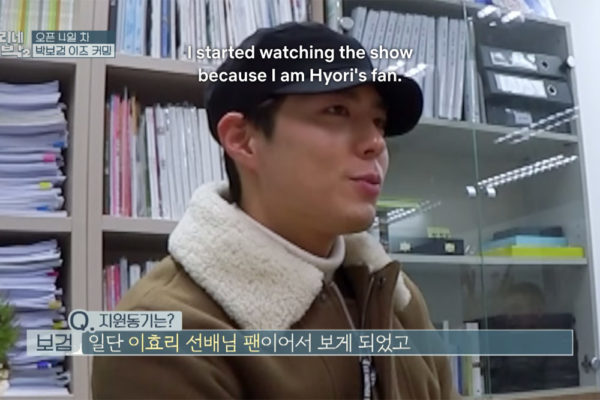 The star in Hyori's Bed & Breakfast: Season 2
Source
Thanks to his love for Lee Hyo Ri, we get to see his domesticated side on Hyori's Bed & Breakfast: Season 2. He appears for a few episodes to cook and clean for the guests of the B&B.
Also read:
20 Song Joong Ki Facts Including His College Life, Divorce & Upcoming Projects
11. Is a big eater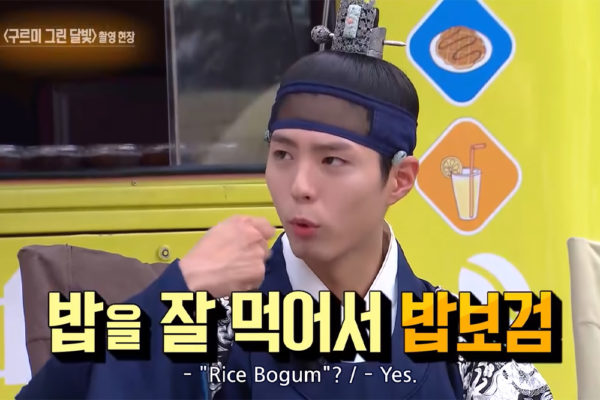 Source
Among his fans, he's known endearingly as "Bap Bo Gum" ("bap" meaning rice), due to his good appetite.
12. Continued to take public transport after becoming an actor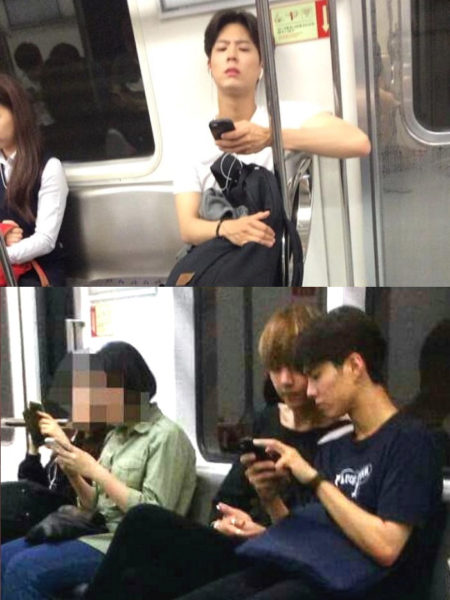 Park Bo Gum riding solo and with a friend (below, right) on the train
Source
As with all Korean celebs, upon joining his talent management company, Park Bo Gum was provided with his own car to travel around in. Nonetheless, he continued to be spotted on public transport several times. 
After his popularity skyrocketed in 2016, the actor commented, "Now I don't think I can ride the subway anymore either."
13. Overcame bankruptcy
The actor filed for bankruptcy in 2014—but it was not his own doing. In 2008, Park Bo Gum was made to sign on as a co-guarantor when his father took a loan of 30 million won (~S$34,453) to start a business. As his father was unable to repay the debt, the loan accumulated interest over the years, becoming close to 800 million won (~S$918,832). 
The court ordered creditors to write off most of the debt, and Park Bo Gum was able to pay off the 30 million won in full within 6 months.
14. Friends with other popular celebrities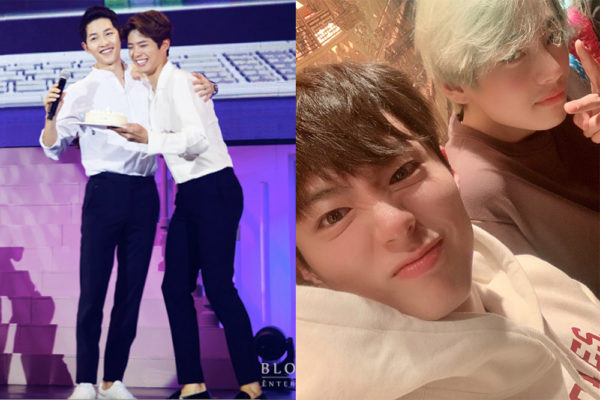 The actor with Song Joong Ki (left) and V from BTS (right)
Source, source
Park Bo Gum is friends with many celebrities in the entertainment industry. Some of his closest buds are Song Joong Ki, Jo In Sung, Cha Tae Hyun and V from BTS.
15. Was a Music Bank MC for a year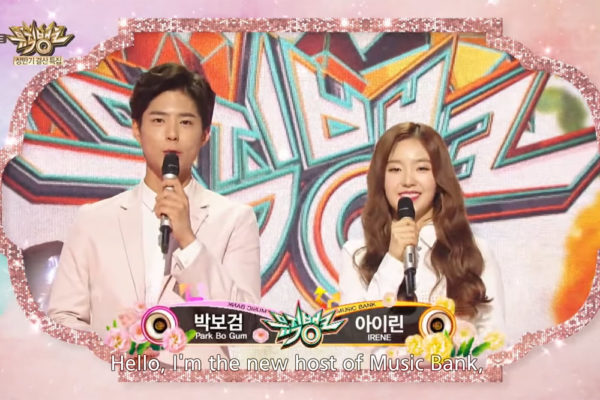 Source
Park Bo Gum was the host for Music Bank for a year from 2015 to 2016. He was subsequently invited back to host again for Music Bank World Tours in Singapore, Indonesia, Chile, Berlin and Hong Kong.
His appearance as a host for Music Bank signified his rising popularity in the Korean entertainment industry. Other rising stars who preceded him early in their careers include Song Joong Ki, Song Hye Kyo and Park Seo Joon.
16. Endorses many brands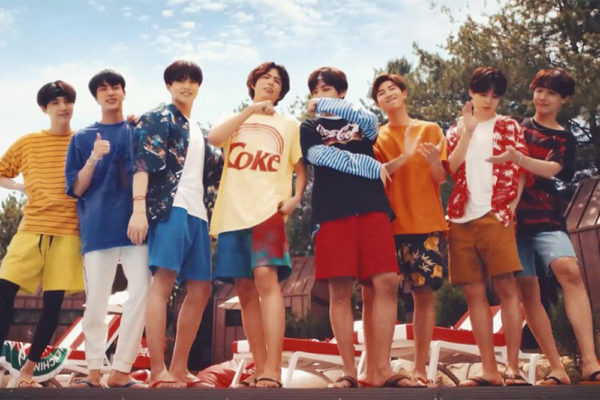 The actor with BTS for Coca Cola
Source
Park Bo Gum might just have the Midas touch. The phrase "Park Bo Gum Effect" was coined to highlight his power as an endorser. Thanks to his many endorsements, he even nabbed the topped spot on Forbes Korea's Top 40 Power Celebrities list in 2017.
Most recently, the actor joined K-pop group BTS to advertise for Coca-Cola.
17. Is preparing to serve in the military
Park Bo Gum's upcoming military service has left many fans devastated over the fact that he will not be on- screen for some time. The actor has applied to join the navy military band, and is expected to enlist on 31 August 2020.
Before his enlistment and temporary hiatus from the entertainment industry, the hunk has prepared a song dedicated to his fans, with the help of singer-songwriter Sam Kim. He will be releasing it on 10 August 2020.
18. Has a drama about models on Netflix
The actor's latest K-drama series, Record of Youth, is now available on Netflix. According to the streaming service, in the new drama, "Two actors and a makeup artist fight to make their own way in a world that weighs the backgrounds they were born into more than their dreams." Park Bo Gum stars as Sa Hye Joon, a model-turned-actor who struggles to find his footing in the acting industry.
Also starring in Record of Youth is Park So Dam, aka Jessica in Parasite.
19. Has a new movie with Gong Yoo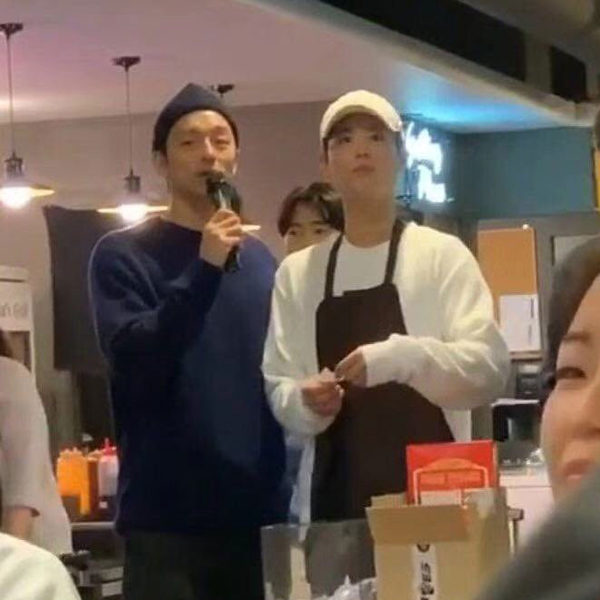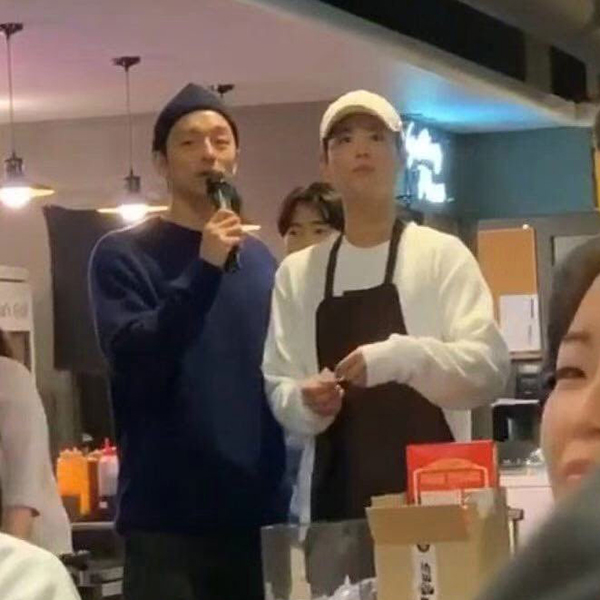 Gong Yoo (left) and Park Bo Gum (right) at the film's wrap-up party
Source
You can be sure the duo will sweep you off your feet as they grace the big screen in 2020 with Seo Bok. Park Bo Gum plays Seo Bok, the first-ever human clone. Gong Yoo will play the role of Ki Hun, a former intelligence agent.
Fun fact: Both of them have worked with Kim Go Eun, from the recently concluded The King: Eternal Monarch. Gong Yoo worked with the actress on Goblin while Park Bo Gum acted with her in Coin Locker Girl.
20. May star in Wonderland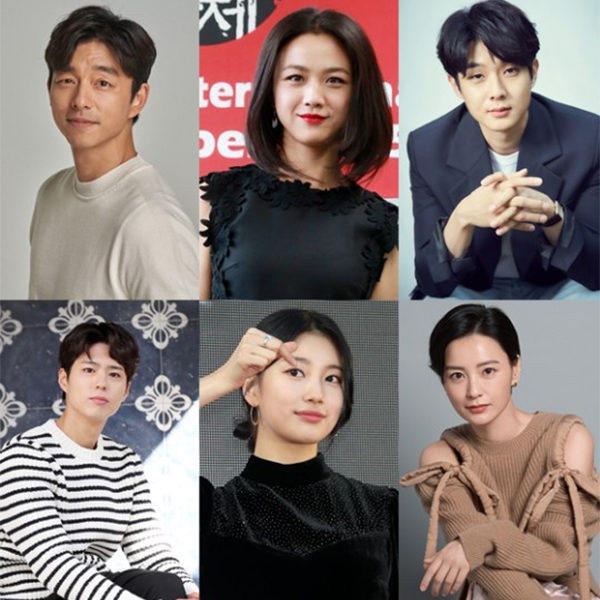 Potential cast of Wonderland
Source
The actor is in talks to star in another film, Wonderland, alongside a star-studded cast that is said to include Gong Yoo, Choi Woo Shik, Suzy, Jung Yu Mi and Chinese actress Tang Wei.
Park Bo Gum Makes Us Fall Head Over Heels For Him
The Hallyu star charms us all with his handsome face and big heart. Even if you're disappointed about his upcoming military service, you can stay optimistic with new, back-to-back Park Bo Gum shows releasing soon.
Cover image: Source, source, source
Also read:
20 Park So Dam Facts Including Going Bald, Her Career Slump Before Parasite & Record of Youth News