IKEA Clothing & Accessories
EFTERTRADA, the IKEA clothing and accessories line curated by IKEA Japan, is now available in IKEA Singapore stores. Prices start from $3.90, with the full price list to be disclosed soon.
The collection

The stars of the item are undoubtedly the hoodie and the t-shirt. While IKEA Japan's catalogue featured a millennial hypebeast and hypebae, IKEA Singapore clearly thought that was too mainstream.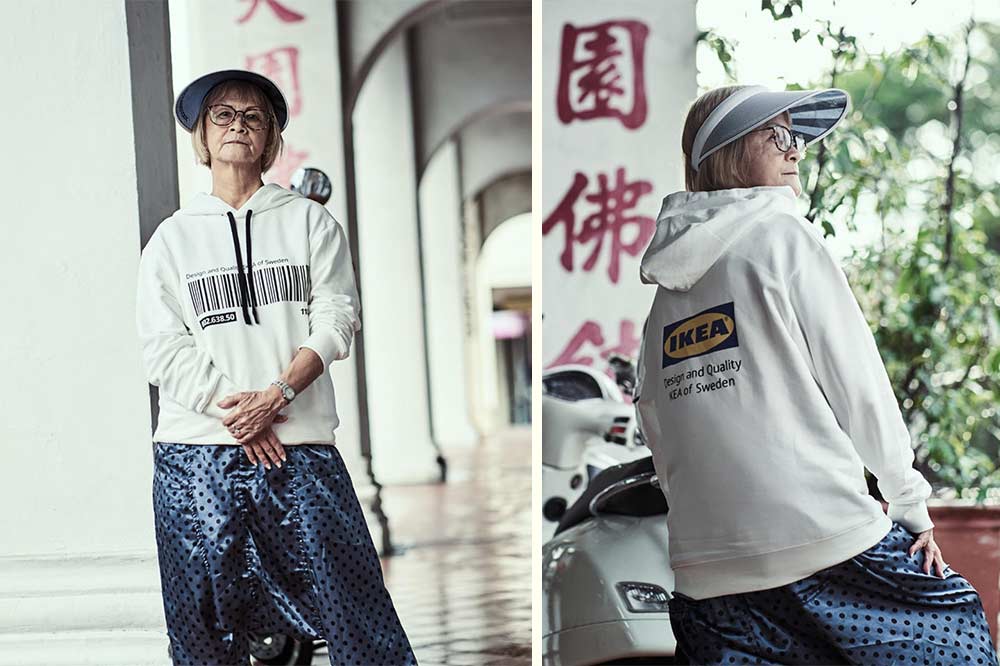 Instead, they got an ah-ma and ah-pek to model the outfits. Here, the EFTERTRÄDA Hoodie is paired with a pair of snazzy metallic blue drop-crotch pants. If you were planning to pair your hoodie with sweatpants, this will be the inspiration you need to break out of your sartorial comfort zone.
The EFTERTRÄDA Hoodie is retailing for $29.90.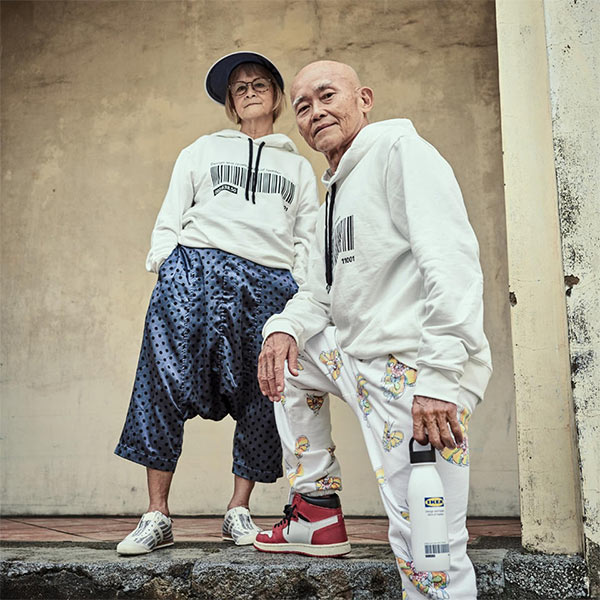 If you swear by the athleisure look, level up your outfit with a pair of printed sweatpants. And, of course, stay hydrated with the EFTERTRÄDA water bottle too.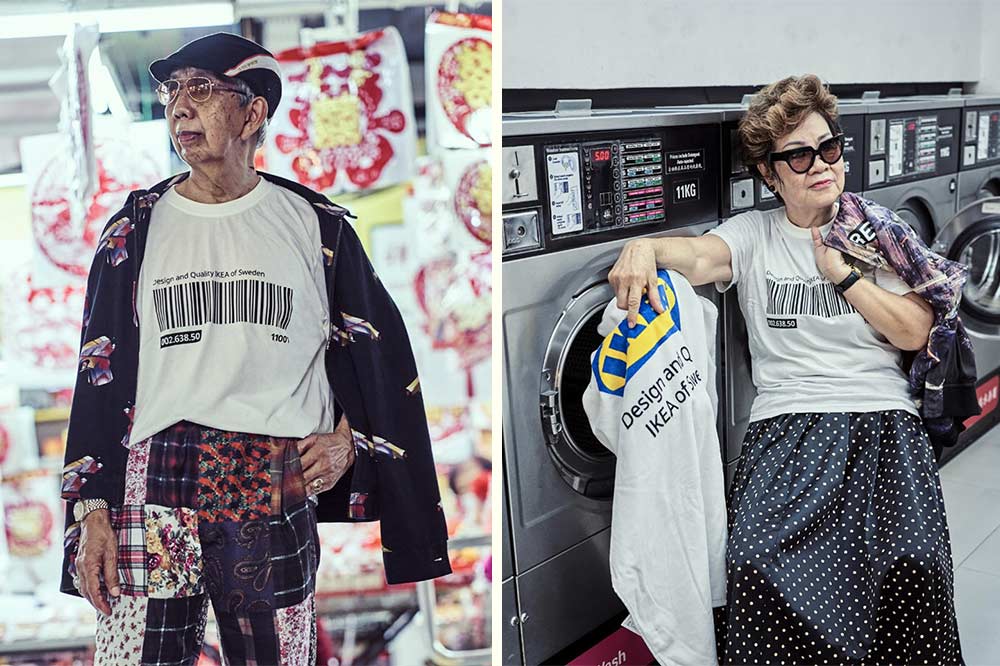 As for the EFTERTRÄDA T-shirt, this stylish elderly duo shows you how to rock a basic tee with clashing prints instead of plain ol' jeans. And, you better not slack off on your hairstyle and accessories either, because it's all in the details.
The EFTERTRÄDA T-shirt is retailing for $15.90.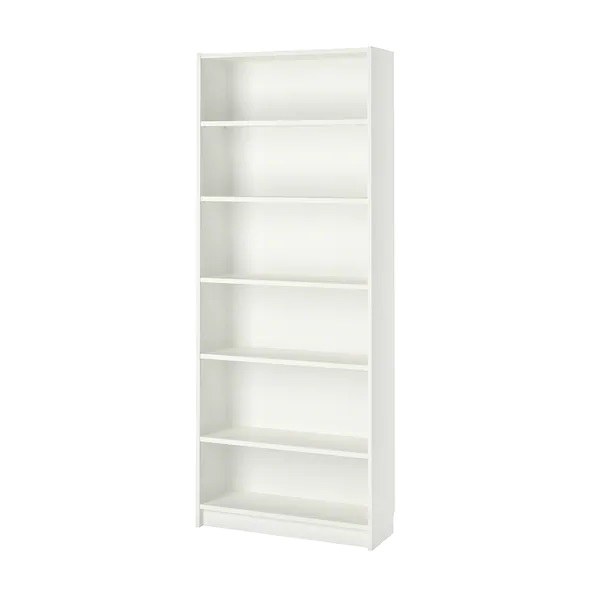 The barcode motif spotted on the clothes and accessories is a nod to the company's bestselling product, the BILLY Bookcase. Considering how IKEA claims that "It is estimated that every 5 seconds, one BILLY bookcase is sold somewhere in the world", we're guessing you probably have one specimen at home too.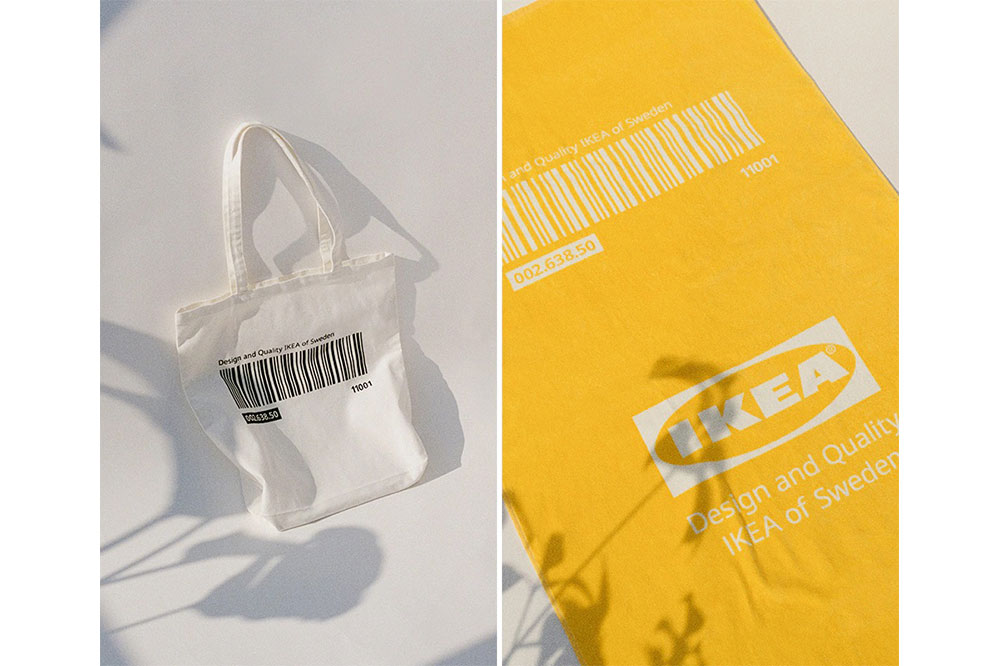 No self-respecting merch collection is complete without a tote, obvs.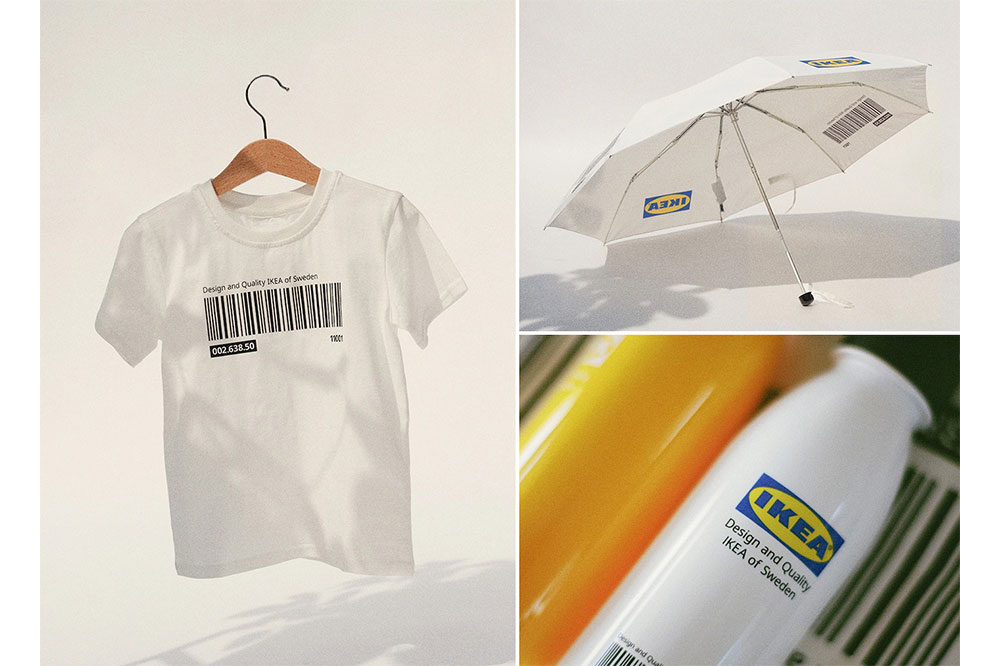 The EFTERTRÄDA Collection also includes accessories like an umbrella, bath towels and more.
Also read:
Ah-Ma Fashion Is Iconic In Singapore And Needs To Be Celebrated
IKEA Clothing & Accessories Is Now Available In SG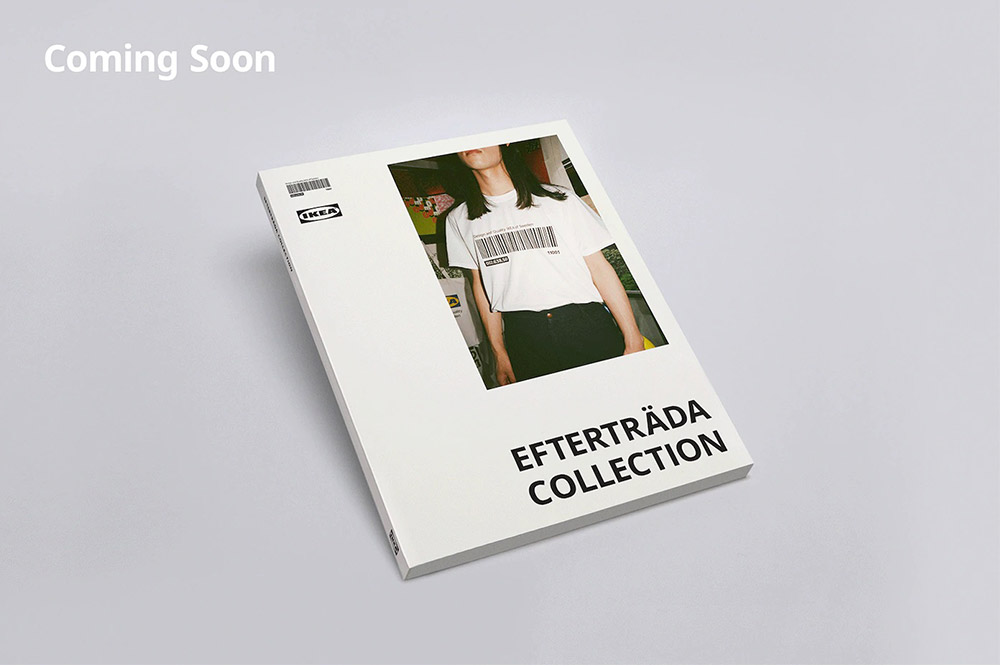 After launching in Japan earlier this year, the IKEA clothing and accessories line will finally be available in Singapore from 10 December 2020. For now, IKEA Singapore has only posted pictures of the t-shirt, hoodie and water bottle online. However, the full collection is already in stores. It will be available online from 17 December. Each customer is only allowed to purchase a limited quantity, visit IKEA stores for more details.
Hopefully, other IKEA merch from the rest of the world will soon make their way here as well, including the IKEA bucket hat.
And if you're looking for more fashion inspiration courtesy of hip grandparents, check out Want Show As Young's Instagram account, where an 80-something couple who run a laundry shop style and model old clothes left behind by their customers in the most fabulous way possible.
All images courtesy of IKEA.
This post was first published in July 2020 and last updated on 10 December 2020.

Also read:
These Fabulous Ah-Mas Show Me There Is Nothing To Fear About Growing Old