Inspiring Women In Singapore 2021
Let's face it, it's hard to believe that we're nearing the end of 2021 — where did all the time go? And as we approach the start of a new year, it's only apt that we reflect on what we've done and set resolutions for the upcoming year. 
For some inspiration, these 21 women in Singapore have made a big impact with their achievements this year. From representing our country to giving back to the community, they have shown us the true meaning of strength, determination and success. 
Let's take a look back at what they've done and celebrate our women in Singapore. Who knows, next year might be your year to empower others in a similar way too.
1. Ling Ann Hsieh — Co-founder of Project Green Ribbon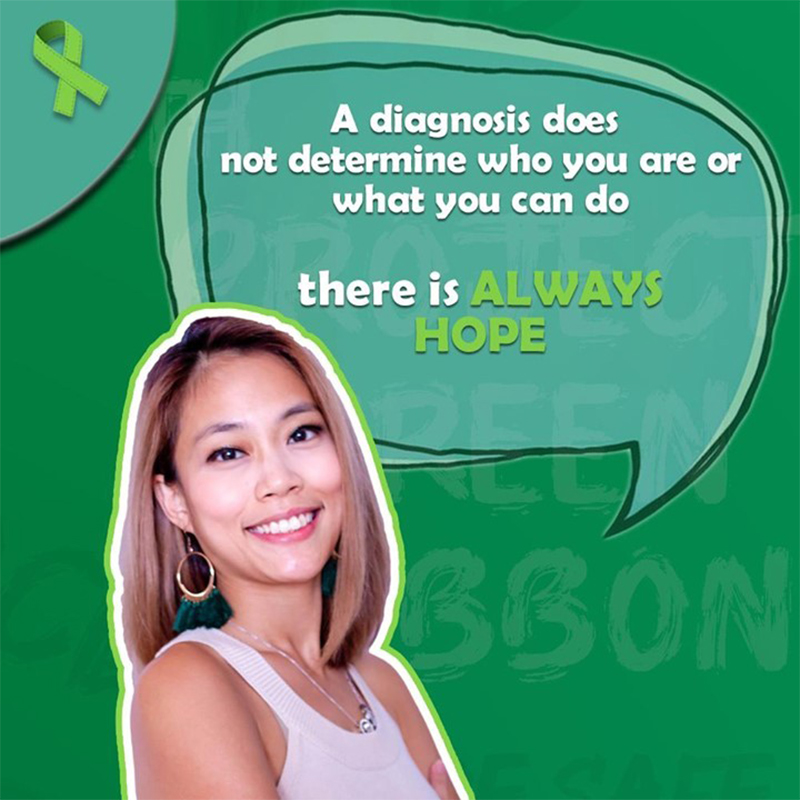 Source
Ling is the co-founder of Project Green Ribbon, a non-profit organisation dedicated to lending support to those struggling with their mental health. Earlier this year, Ling was a guest on an Ask ZULA episode where she bravely shared about her traumatic past and mental health issues growing up.
From running away from home in primary school, to working at Geylang and giving birth to her first child at 15, Ling isn't one to let her negative past experiences define who she is today. These have instead led her to help youth in the community who share similar struggles.
As Project Green Ribbon is a ground-up initiative that aims to go beyond the social stigma surrounding mental health and working towards an inclusive society, Ling shared with us that "the power of healing yourself can come through helping others".
2. Meryl Lim — Left a six-figure salary job to start a sex toy company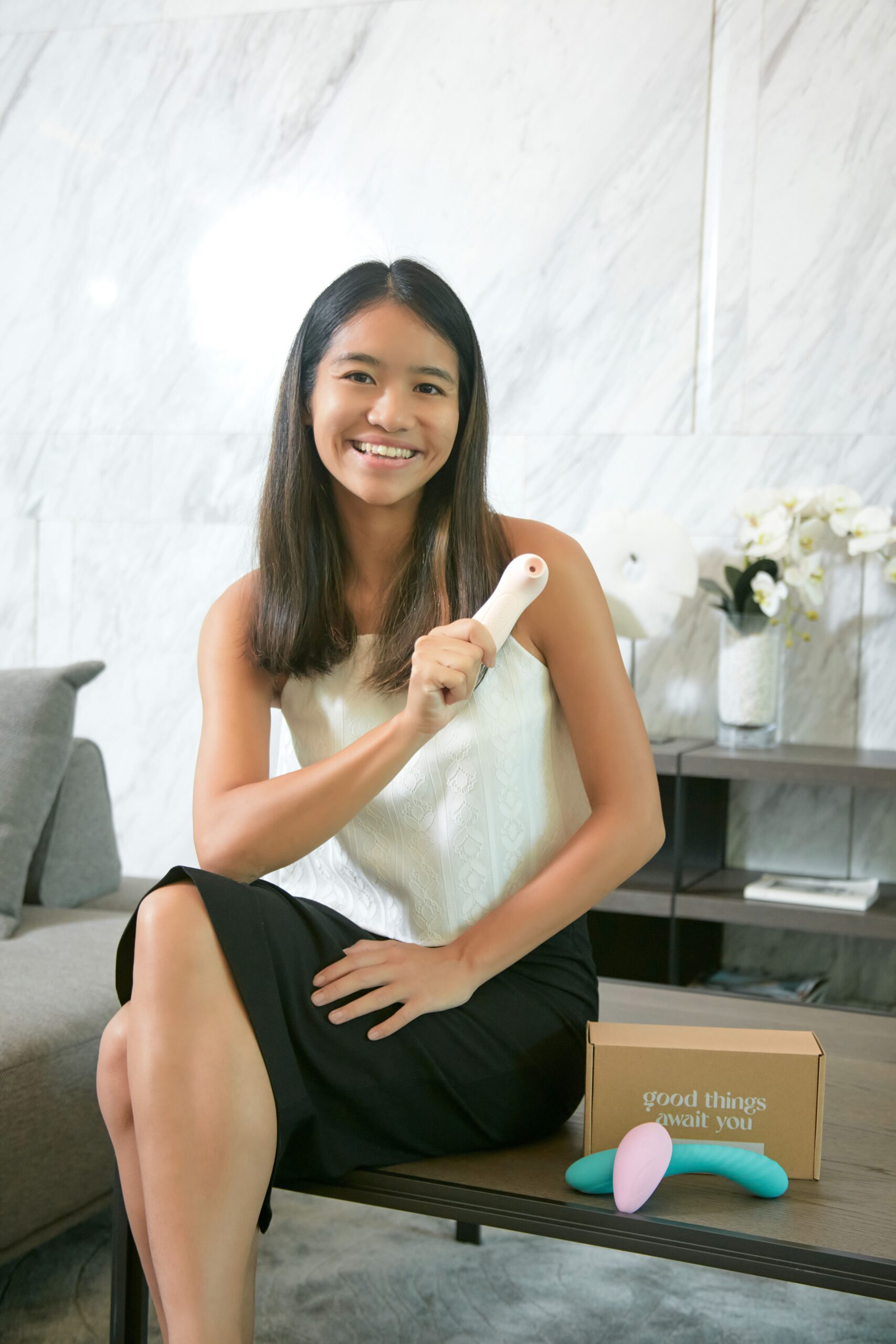 Image credit: Good Vibes Only
It's not easy to quit a job and start afresh, let alone a job that pays as high as $200,000 a year. For Meryl Lim, leaving her high-paying job at 27 to start a sex toy and wellness company called Good Vibes Only made her friends and family think she was risking it all.
Meryl started the business after realising how hard it was for Singaporeans to buy sex toys. Along with the feelings of shame and embarrassment that comes with it, Meryl decided it was time to normalise sexual wellness in Singapore. Yet, she didn't draw a salary in more than a year since it launched during the pandemic. 
But Meryl's motto in life is "just give it a try" and sure enough, her business has expanded, including collaborating with sex toy retailer Hedonist and selling 3,000 toys since they launched. Meryl's perseverance has shown us how the thrill of being able to pursue your passions with no regrets can be addictive — even if that passion is sex toys.
3. President Halimah Yacob — Reminded Singaporeans to support local athletes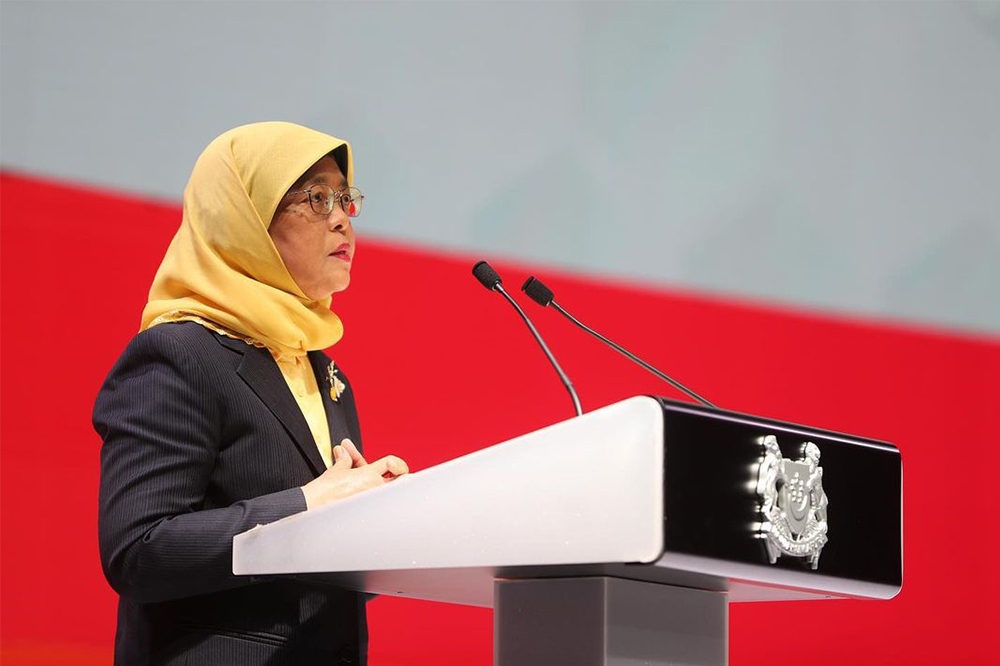 Source
As our president, it's no doubt that President Halimah has done many impactful things that shaped Singapore to where it is today. One of her most memorable Facebook posts in 2021 was when she chastised Singaporeans for hurling "negative, hurtful comments" against Joseph Schooling after he did not qualify for the semi-finals in the Tokyo Olympics. 
"We have to appreciate the tremendous sacrifices and stress that our athletes have to undergo… So let's be kind. Support our athletes wholeheartedly. They are doing their best", she posted online. 
Teaching us that our words have the power to impact others, many ashamed Singaporeans then reached out to support Schooling. As someone who has always been kind and uplifting, President Halimah makes us proud to say "that's my president". 
4. Sihui Lim — Co-founder of Glyph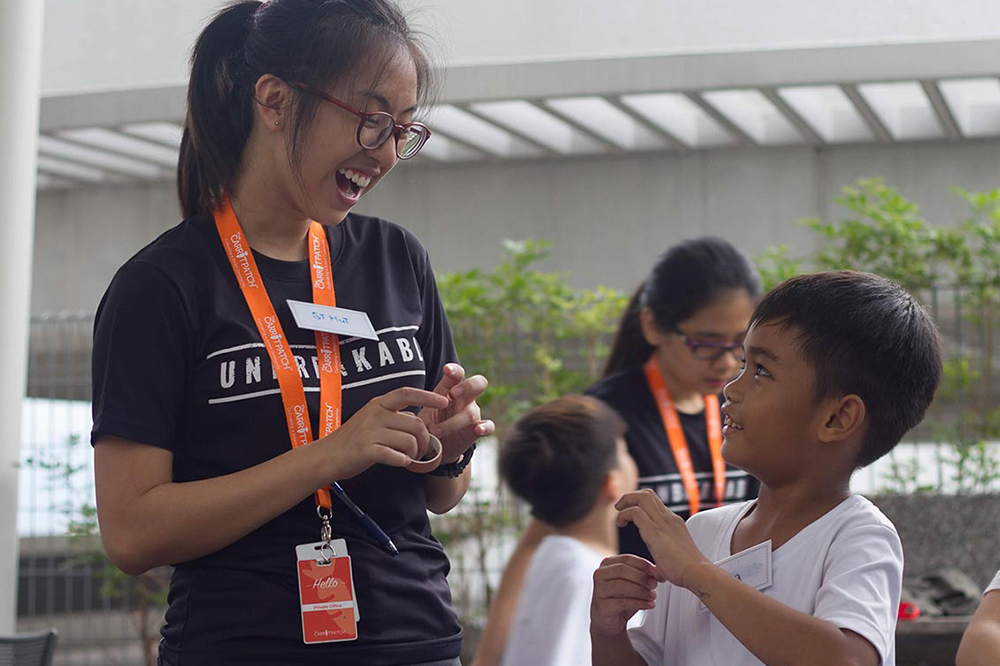 Image courtesy of Sihui 
While many of us are used to the typical Singaporean expectation to complete our studies, Sihui Lim took the leap of faith when she dropped out of NUS after one year in 2017. She found her passion in helping the marginalised community and went on to co-found Glyph, a MSF intermediary and social enterprise that supports youth.
Her tough decision eventually grew into a bigger community, and as of 2021, Glyph has benefited over 2,000 families. Sihui is now in charge of partnerships to create programme workshops, donations and other activities.
Speaking to Sihui, she shared with us: "if there is something you truly believe in, put your heart and soul to it — you won't regret it. All that hard work and sacrifices you make now will be worth it in time to come."
5. Yip Pin Xiu — Won gold at the Tokyo Paralympics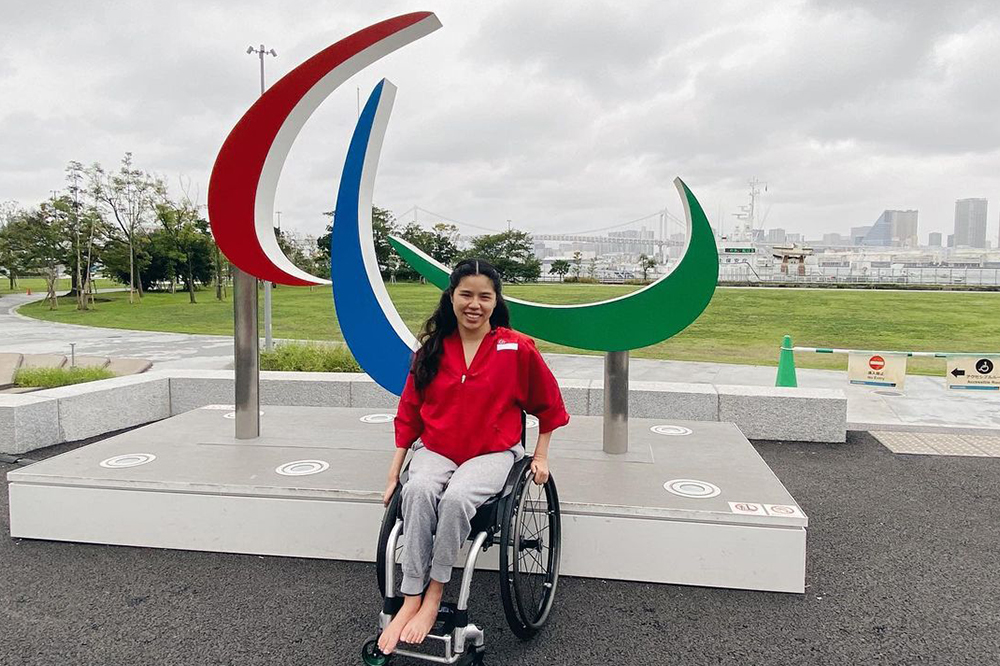 Source
For athletes, bringing home a gold medal is certainly no easy feat. Paralympic swimmer Yip Pin Xiu made Singapore proud by clinching not one, but two golds in the Women's 50m Backstroke S2 and 100m Backstroke S2 at the Tokyo Paralympics. This occured when the games were postponed from 2020 to 2021 due to the pandemic. 
As a child, Yip Pin Xiu was diagnosed with muscular dystrophy. But as she emerged as the first Singaporean to win two golds at the Paralympics, she also proved to us that she's so much more than her disability. 
6. Nandita Banna — Represented Singapore and came in Top 16 for the Miss Universe Competition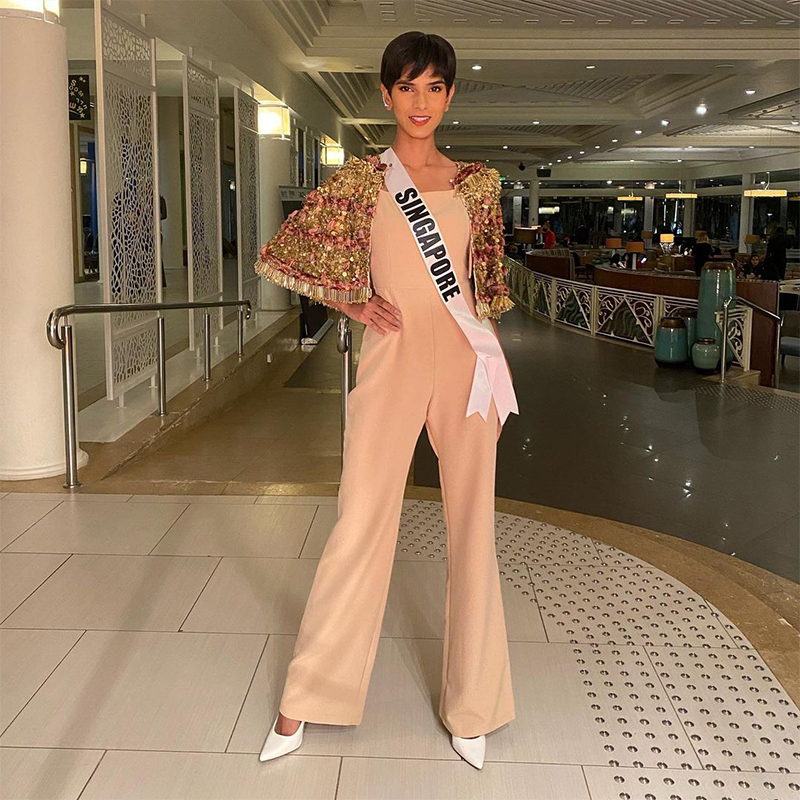 Source
Described as someone who has "confidence in her personality, elegance in her walk and eloquence in her answers", this year's Miss Universe Singapore winner Nandita Banna is not one to be missed from the list. 
Nandita went on to represent Singapore at the 70th annual Miss Universe competition in Eilat, Israel to compete among international winners. On 13 December 2021, she emerged in the top 16, the first time for Singapore in 34 years. Stunning us with her new pixie haircut and shining aura, it's a well-deserved achievement for our reigning queen.  
7. Christabel Chua — Collaborated with Kotex in a campaign to empower women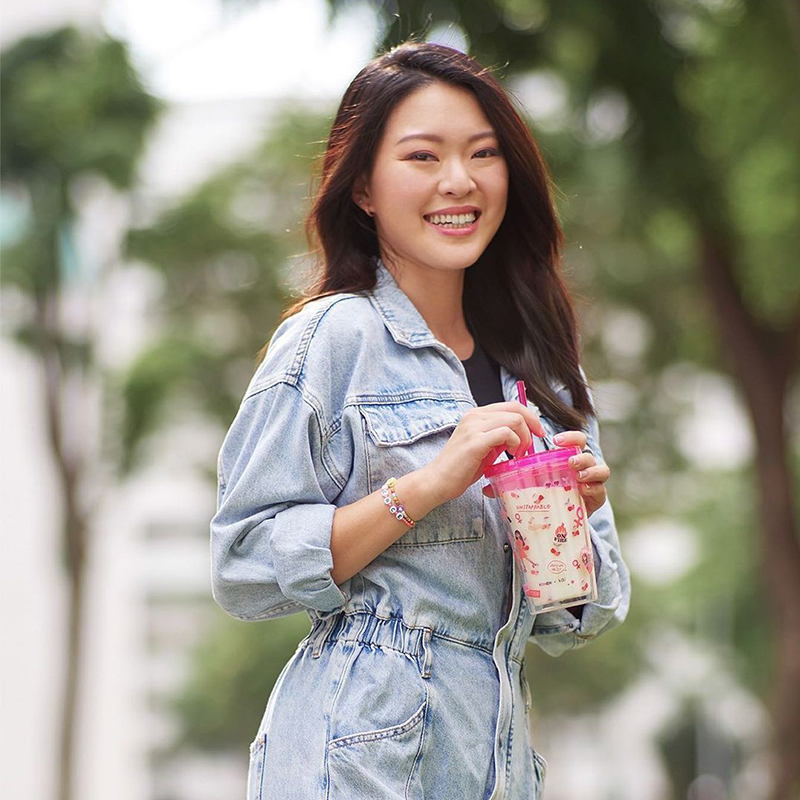 Source
Christabel Chua, better known as @bellywellyjelly on Instagram, is a familiar face for many young ladies on social media. This year, Christabel made use of her platform to speak up about women's empowerment through a collaboration between her brand kāi, together with Kotex. 
In a campaign known as "Unstoppable", Christabel hopes that her journey as a young entrepreneur can inspire her followers to remain positive and achieve their dreams despite facing obstacles — whether they're period cramps or life-related hurdles. 
Christabel also shared with her followers that "no matter the doubts you have in your head, the failures or the setbacks you experienced, you will bounce back stronger."  
8. Andrea Razali — Trans woman who clinched the title of Miss International Queen Singapore 2020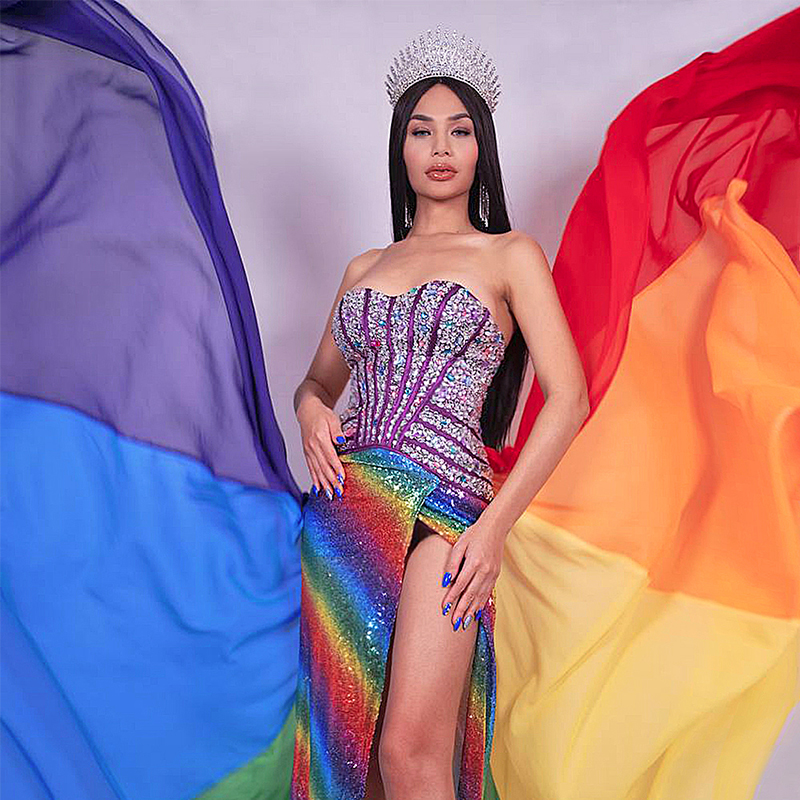 Image courtesy of Nicol Shaquilla Hunt
Besides being a model and beauty entrepreneur, Andrea Razali stunned us even more by making history through clinching the title of Miss International Queen Singapore 2020, after a 5 year drought of the country not making it to that prestigious stage. The literal queen didn't stop there, as she then went on to use her influence to attend countless interviews, conferences, and media appearances to raise awareness and promote visibility for the LGBTQ+ community. 
Now, Andrea is the founder of Miss Equality World Singapore, a pageant organisation which aims to promote world equality and respect for all. As a Singaporean LGBTQ+ icon who has always been advocating for change and made an impact in society, we stan.
Speaking to Andrea, she wants to share with Zula readers that "true beauty is about being your authentic self. You don't need to be accepted by others; you just need to accept yourself and everything that you are."
9. Charlene Chew — 3rd degree burn survivor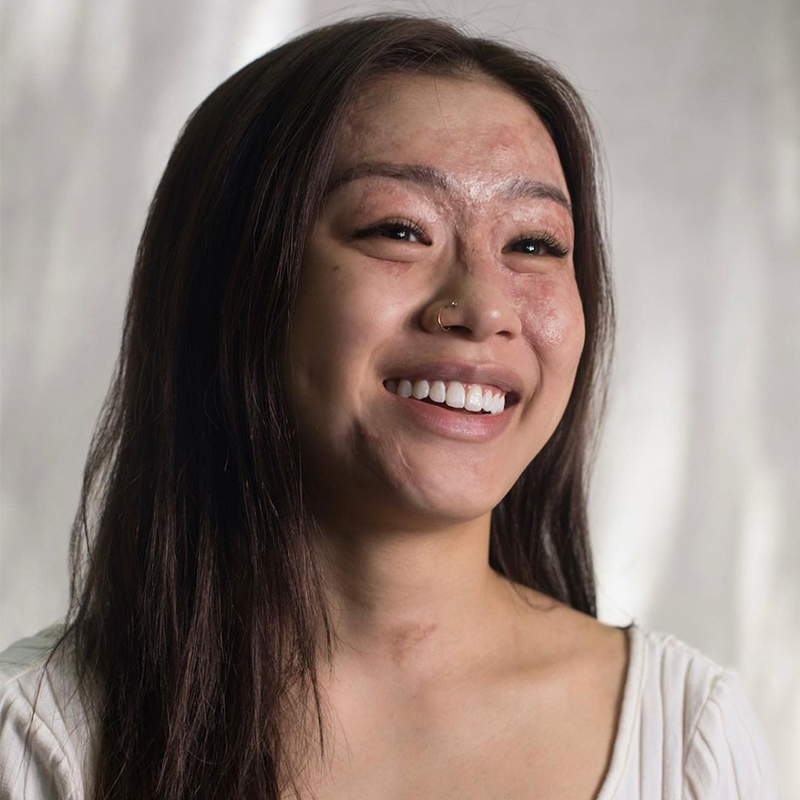 Source
Many Gen Zs might recognise Charlene Chew from TikTok, since she's gained a whopping 263,000 followers and over 11 million likes on the app. Her following rose from sharing with her followers a tragic incident that happened to her in 2020, where she suffered 3rd degree burns on her face from a hot oil accident. 
Despite undergoing multiple surgeries and struggling with her mental health, Charlene remains bubbly while educating people about her journey on TikTok. She spreads positivity to all her followers, encouraging those who have felt a loss of identity to pick themselves up and try again.
10. Moni — Raising awareness on psoriasis
Like Charlene, Moni is a 17-year-old teen who also took to TikTok to raise awareness for her psoriasis journey. For those who are unfamiliar, psoriasis is an autoimmune disorder that presents itself with thick, dry and scaly skin — a painful condition to live with for sure. 
Through sharing her experience online, Moni discovered that there was a community of TikTok users with psoriasis who expressed support for her content. Till today, she continues to share useful products and educate those who do not understand psoriasis. 
With over 54.5k followers and 8 million likes, Moni also shared with Zula that "there are times where every part of your body could be crumbling apart, but in those moments, always remember that there is someone out there hoping you will be okay. And that's enough to believe you will be okay too". 
11. Priya Madan Mohan — "Mum" to migrant workers in Singapore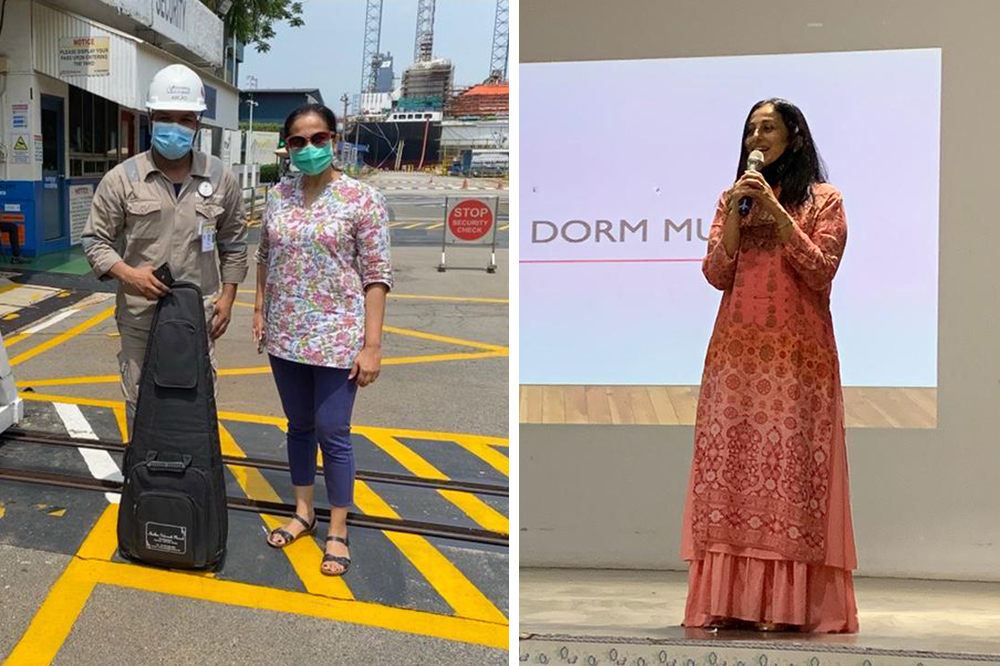 Images courtesy of Priya
While the pandemic has hit all of us pretty badly, foreign workers in dormitories have suffered especially so. During this period, Priya Madan Mohan, an ex-senior finance executive, left her job to become a "mum" to migrant workers in Singapore.
She founded the group Dorm Mums, consisting of diverse women who are bonded by their compassion for the less-privileged sections of our community. Together, they ensured that the dormitories were comfortable during quarantine and meals were sent to over 100,000 workers in Singapore. 
"The people who moved me the most are my humble dorm brothers, whose humanity shines through their challenging circumstances. These are the stories that inspire me, and keep me committed to serving the community", Priya shared with Zula when asked about her initiative. 
Also read:
This Female Filmmaker Made SG's First Wildlife Documentary Despite Gender Stereotypes & Spinal Surgery
12. Tin Zi Xuan — The only woman to receive the Sword of Honour in OCS batch of graduates 2021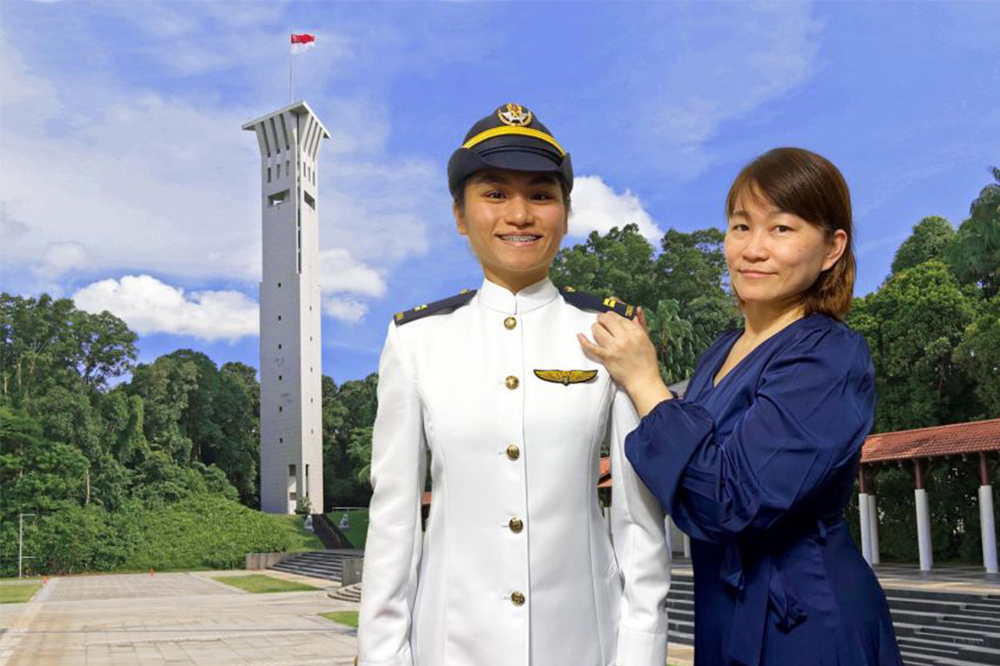 Source
We all know that 2 years of mandatory national service is expected of Singaporean men, but it's not common to see women willingly sign on to serve the country too. In spite of being in a male-dominated industry, Lieutenant Tin Zi Xuan received the Sword of Honour, being the only woman out of 193 cadets to do so. 
FYI, the Sword of Honour is a huge deal, as it's only awarded to the best trainee in each batch. A military career is not something that anybody can pursue, and Zi Xuan has shown us that her passion and hard work has brought her to receive such an exceptional award. 
13. Yeo Jia Min — First Singaporean to qualify for Badminton World Federation World Tour Finals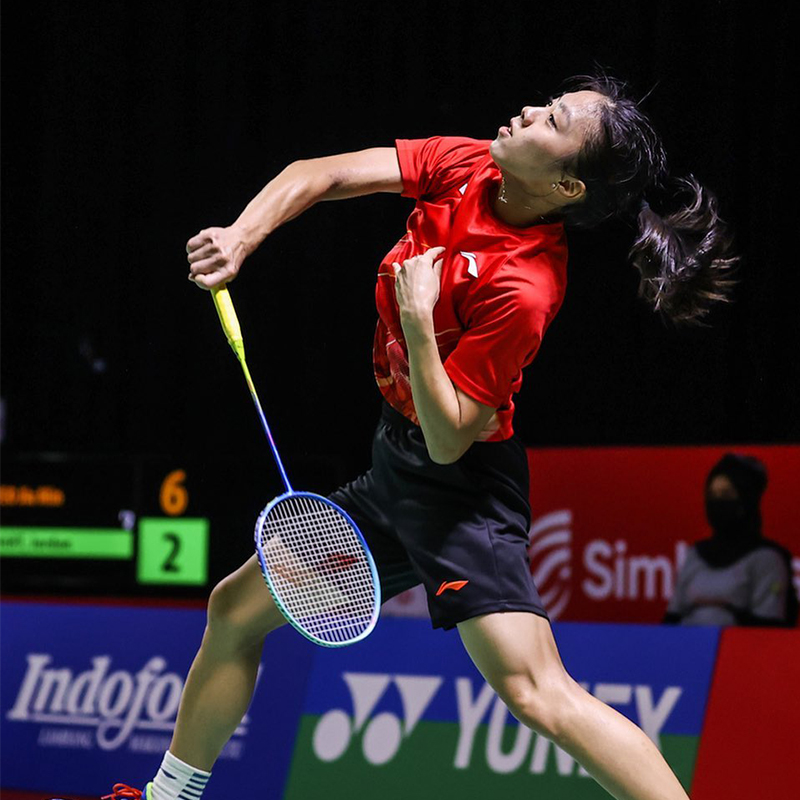 Source
As a familiar face in the sports scene, Yeo Jia Min has been recognised for her skills as Singapore's top female shuttler. Following the Indonesia Open in November 2021, Jia Min became the first Singaporean to qualify for the Badminton World Federation World Tour Finals.
Through her skill and passion for the sport, Jia Min's achievement marked a proud moment in Singapore's history. While many might be simping for Loh Kean Yew, we're definitely Jia Min's simp too. 
14. Lim Pei Zhen — RSAF's first female Air Refueling Officer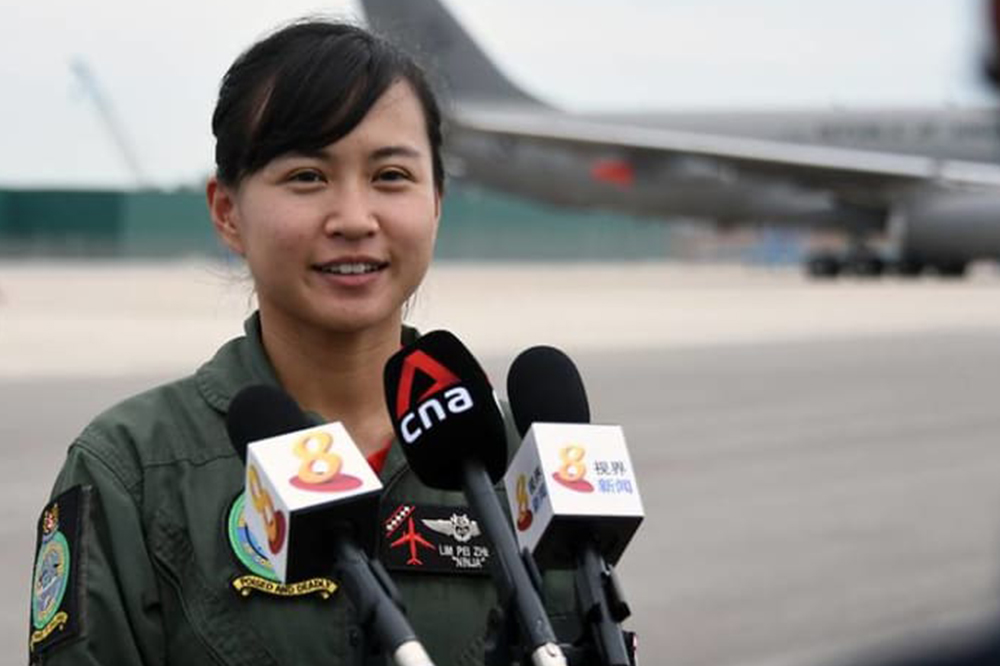 Source
Is it a bird? A plane? Oh wait, it is a plane — which Lim Pei Zhen, RSAF's first female Air Refuelling Officer, is flying. Inspired by her sister who's an Infantry Officer, Lim Pei Zhen wanted to become a more resilient soldier in the force, and emerged as an Air Refuelling Officer among her male peers.
Even with rocky air turbulence and rough weather, Pei Zhen willingly takes all the difficulties that come with the job head-on. Now, with 2 more females in the squadron, she's inspired to influence more females to join the force too.
15. Lanie Tang — Ex-nurse who encouraged Covid-19 frontliners who were dealing with discrimination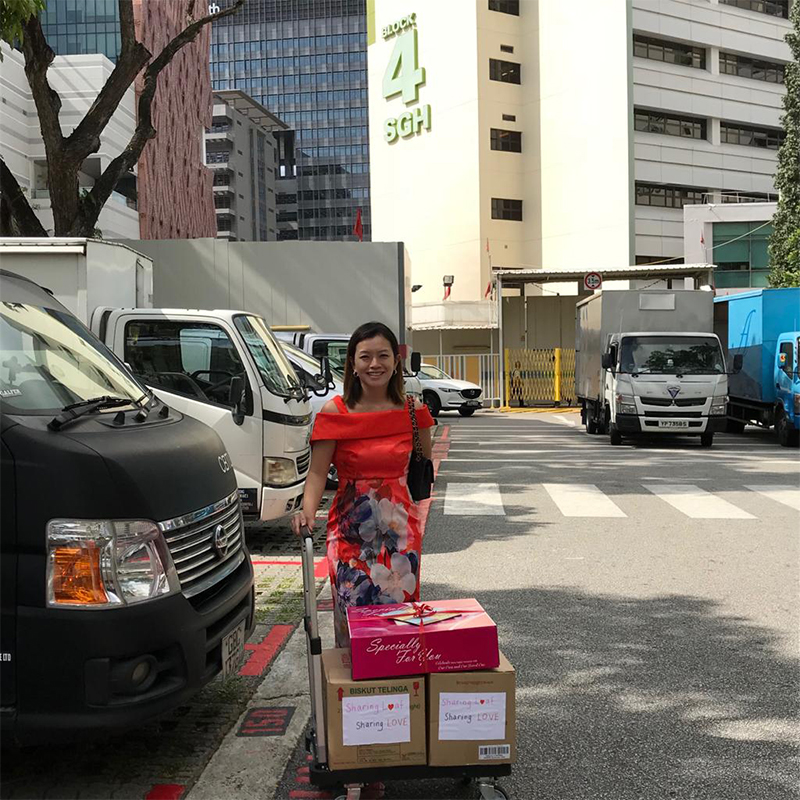 Source
Battling this pandemic for 2 years hasn't been an easy feat, especially for our frontline heroes who have been working especially hard. Understanding their pain as a nurse during the SARS outbreak, ex-nurse Lanie Tang started a support group to eradicate discrimination against healthcare workers.
She gathered drivers to transport healthcare workers from their workplaces, provided care packages for hospitals and got sponsors through radio appearances and interviews. Through her unconditional support for frontline heroes, Lanie is for sure a hero herself too. 
16. Zaidah Ds — Opened Singapore's first Muslimah-friendly unisex hair salon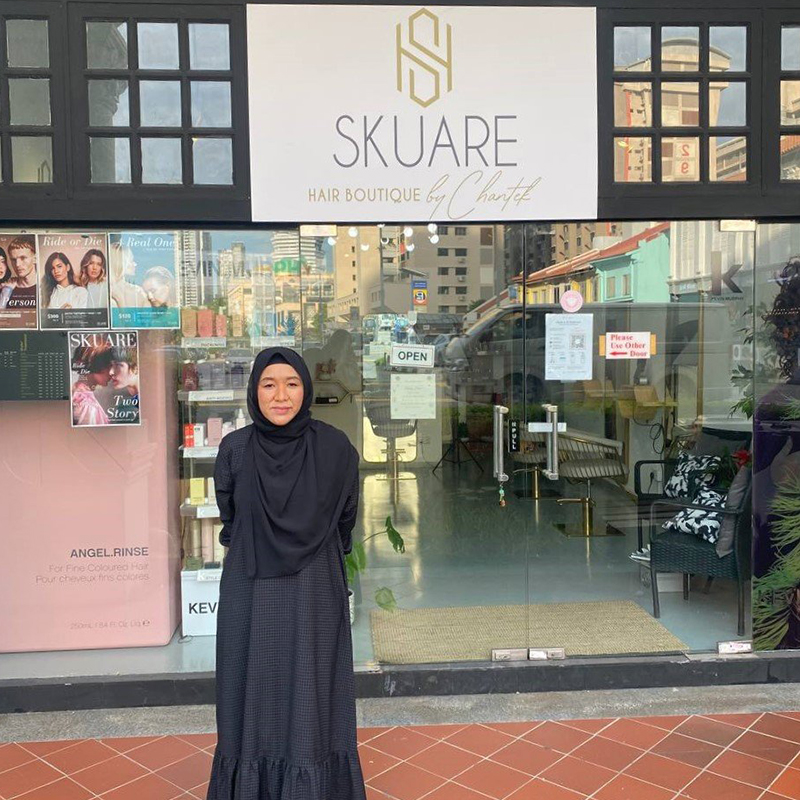 Source
Being a mum is basically a full-time job on its own. But on top of raising 4 children, 2 of which have special needs, Ms Zaidah Ds stepped out of her comfort zone and opened Singapore's first Muslim-owned, Muslimah-friendly unisex hair salon, Skuare Hair Boutique. 
Ms Zaidah spent over 2 decades mastering her skills, chasing her dreams and creating her own path with this specialised hair salon. Her balance between family and passion has proven to us that mothers are truly superwomen. After all, not all heroes wear capes. 
17. Professor Jiang Jing — Recognised SMU leader on the Singapore 100 Women In Tech list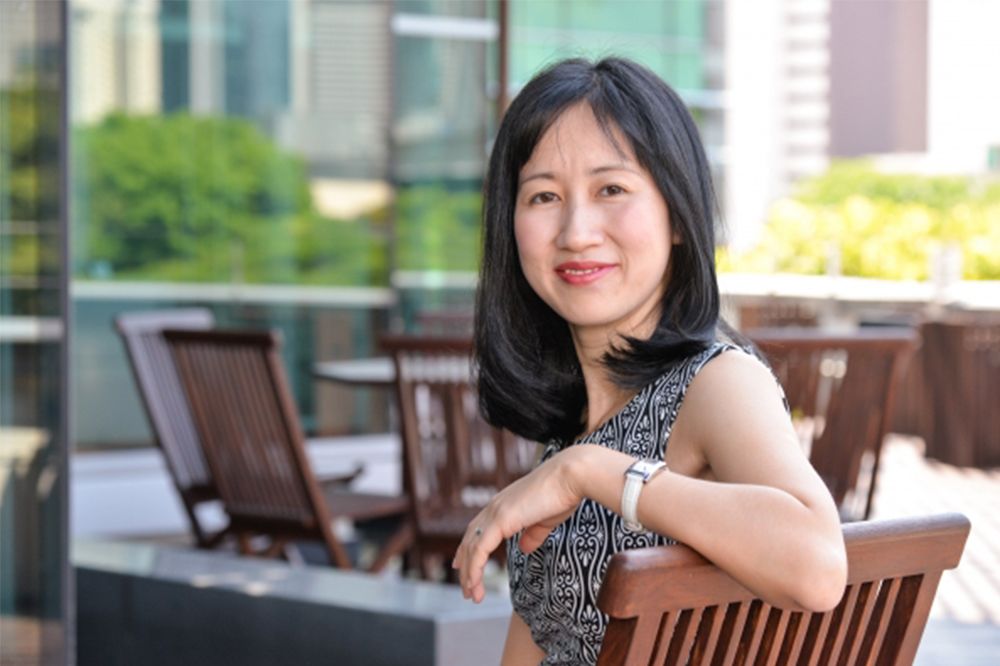 Source
In a global study by Stanford University, Prof Jiang Jing was recognised as the top 2% of scientists worldwide in the field of Artificial Intelligence and Image Processing. Women in STEM? Yass, you go queen. 
Through researching on AI models, publishing over 100 papers and chairing academic conferences, her list of contributions to the field has increased the recognition of female researchers in Singapore. 
18. Lin Fengru — CEO and Co-founder of Singapore Biotech firm TurtleTree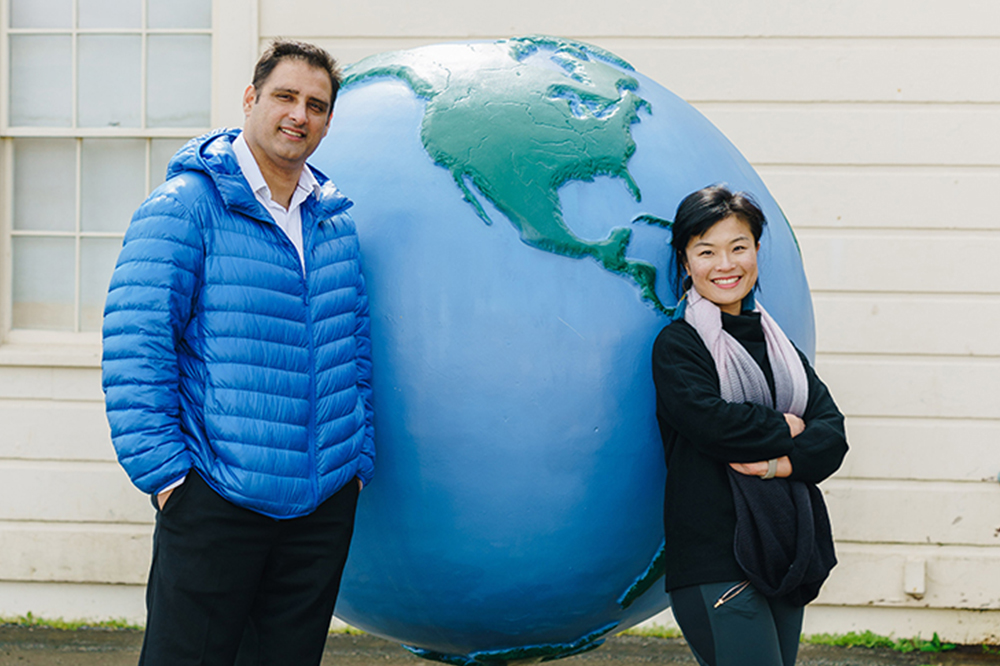 Source
Lin Fengru received the Her World Young Woman Achiever 2021 award for her international contributions. As the CEO of biotech company TurtleTree, she and her chief strategist Max Rye started this when she realised she couldn't pursue her cheesemaking hobby due to the lack of quality milk options in Singapore. 
Thereafter, TurtleTree was born as the first company to produce animal and human milk through patented stem cell technology. Who would've thought that a day of inconvenience in her hobby would bring her to such a big breakthrough in science today.
19. Nor Hafizah Mohd — Bought groceries for 100 families in need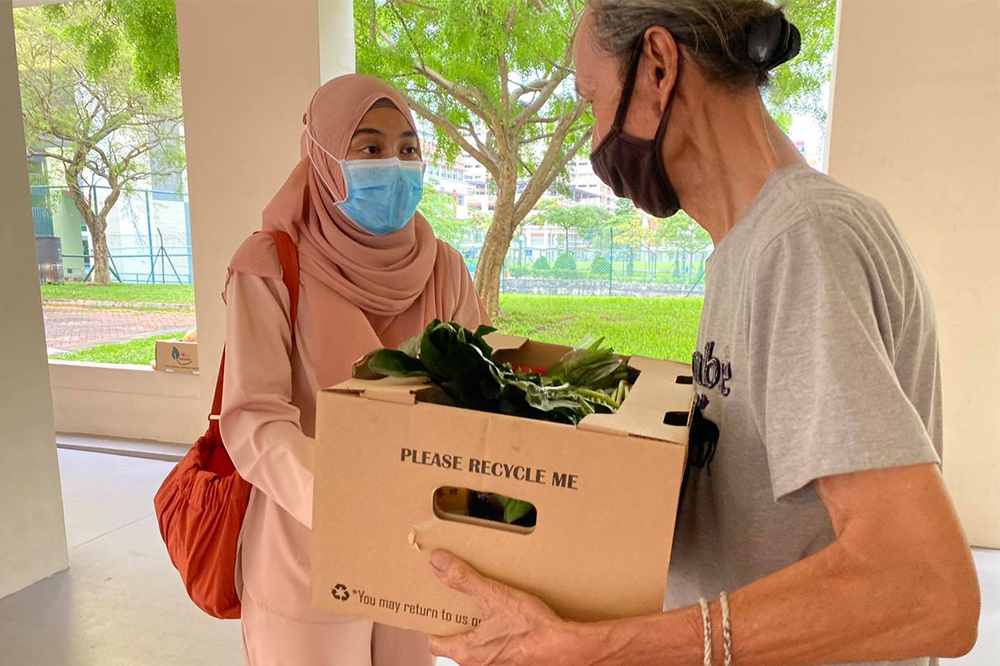 Source
In May 2021, former MP Amrin Amin took to Facebook to share about Nor Hafizah Mohd, a young lady who decided to use $4,000 from her savings to purchase groceries for families in need. 
Buying groceries may sound like an easy everyday task for most of us, but Hafizah made sure not to forget those who needed a helping hand. The groceries went to 100 families in need, inspiring us to help others whenever we can, no matter how small the act may seem.  
20. Yvonne Looi — Set up a small HDB library for kids to discover a love for reading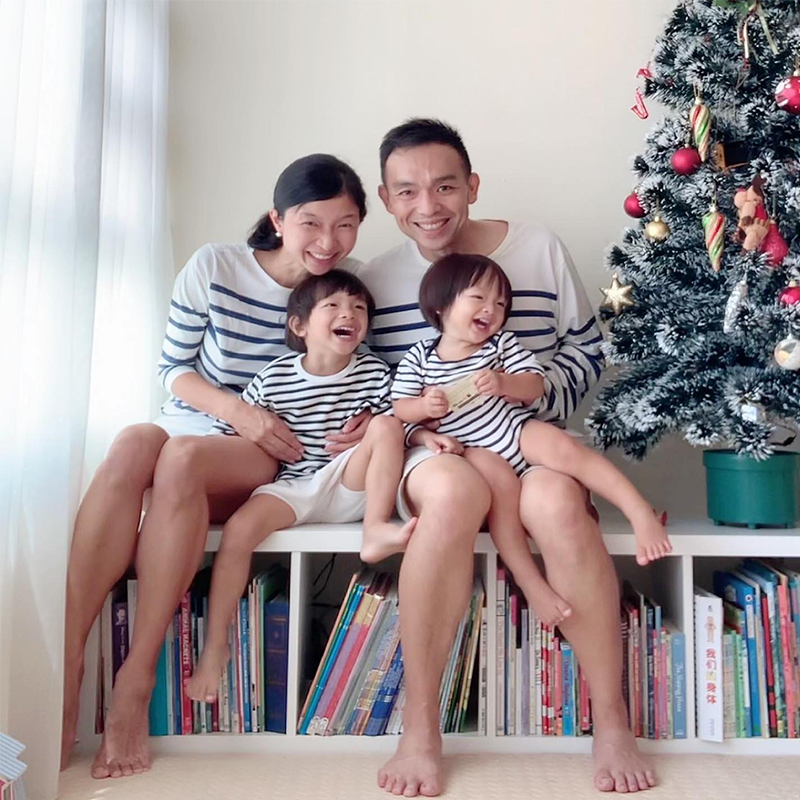 Source
Within Queenstown HDB, Yvonne Looi, a mother of toddlers, decided to start a new initiative for her young neighbours. Making use of the lift landing of her block, she built a little library to promote reading for kids and save books from being thrown away.
The minimalist library was even decorated with small plants which are watered by her toddlers every day. Many neighbours have also supported the initiative by donating their old books too. Through this small act of sharing, the fun and lively kampung spirit among the neighbors was boosted — reminding us that this is home, truly.
21. Ms Xian — Set up Singapore's first dog yoga school & donates earnings to a shelter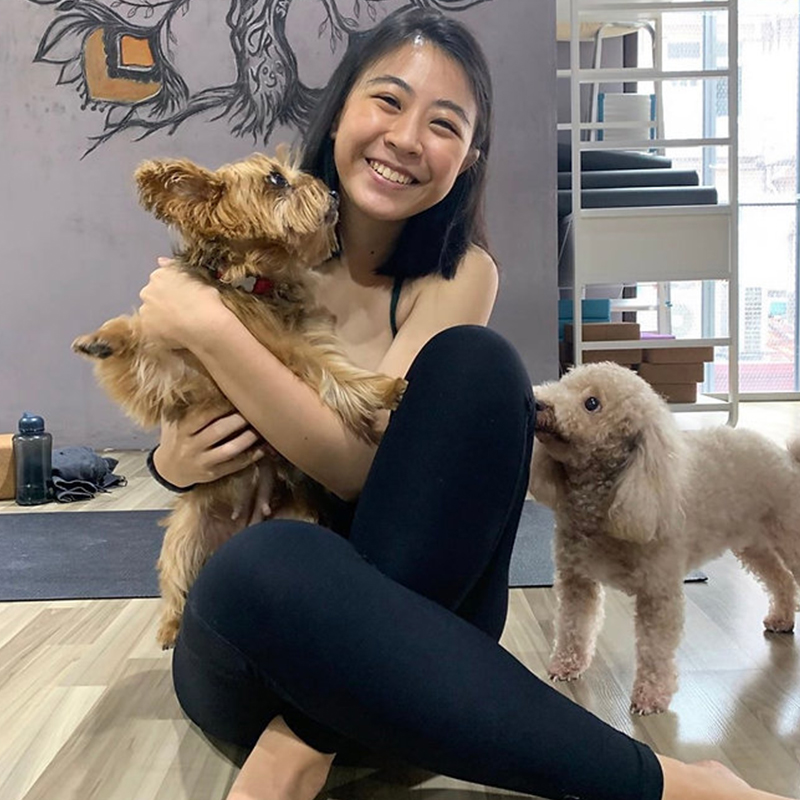 Source
Graduating in this pandemic came with many uncertainties with job hunting, but NUS graduate Ms Xian didn't let that weigh her down. Instead, she chased her dream and founded Singapore's first yoga dog school to allow dog-lovers to bond more with their pets.
Besides spreading fun and therapeutic sessions with adorable doggos every day, she also made sure to donate her earnings to dog shelters. Though we're all caught up in the fast-paced lifestyle in Singapore, Ms Xian's love and support for our 4-legged friends is admirable.
These Females' Determination, Strength & Courage Made A Big Impact In Singapore In 2021
As we close the last chapter of the year, taking a look back at what these amazing women have done for Singapore has us motivated for the upcoming year. These ladies have also shown us the true meaning of girl power, and their efforts are a big win for women that will never be forgotten.
Cover (from left): Source, source, image courtesy of Andrea
Also read:
17 Female Olympians From Singapore Past & Present That Inspire Us Including Athletes In Tokyo Olympics 2020