Joseph Schooling Facts
As the saying goes, "everyone makes mistakes". Even the most righteous person has their own shortcomings. Despite the mixed reactions from the public since Joseph Schooling confessed to consuming cannabis overseas, many Singaporeans are still showing support for him. And for good reason.
After all, there is no denying the contributions he has made to our country ‒ his greatest achievement being an Olympic gold medal win during the 2016 Rio Games. As we look back at his career, below are 15 facts that remind us that he is still our nation's pride and joy.  
1. Won his first medal in the Olympics when he was 21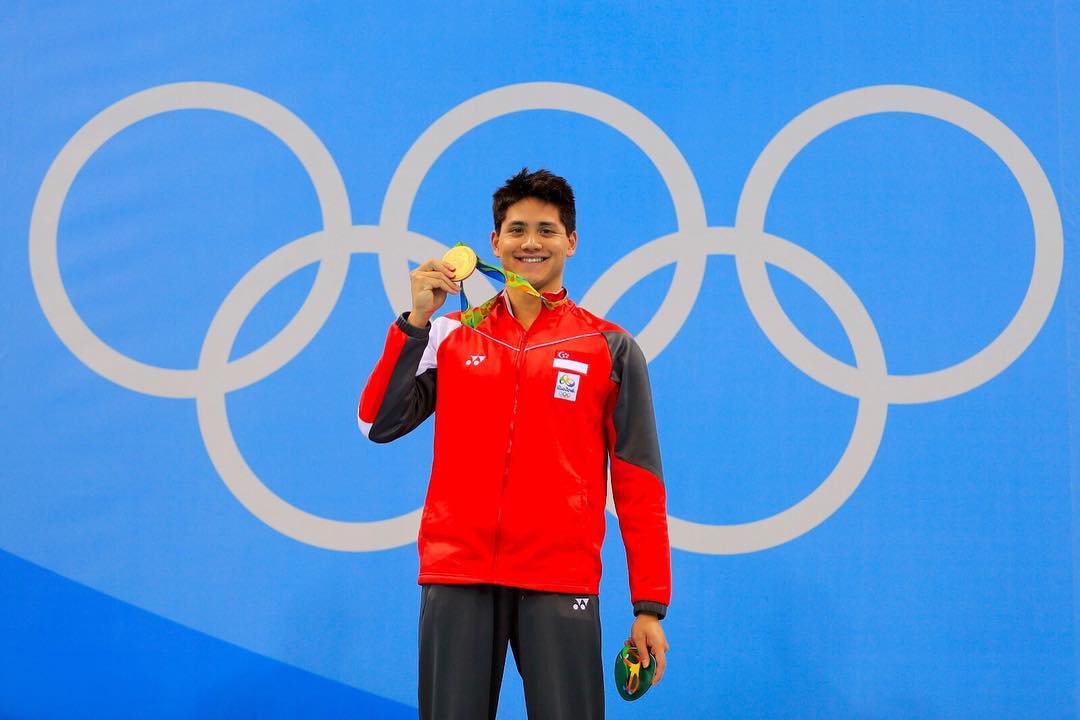 Source
Joseph Schooling was only 21 when he clinched the gold medal in the 100m butterfly swim race with a time of 50.39s during the 2016 Rio Olympics. That moment was historical for us Singaporeans as he became Singapore's first and only Olympic champion. Plus, he also broke Olympics' most decorated champion Michael Phelps' record of 50.58s, which was set in 2008. 
Ever since Joseph's debut as an Olympic champion, viewers from across the world have also shown interest in him and our Little Nation. A proud Singaporean moment indeed.  
2. Moved to Florida when he was 14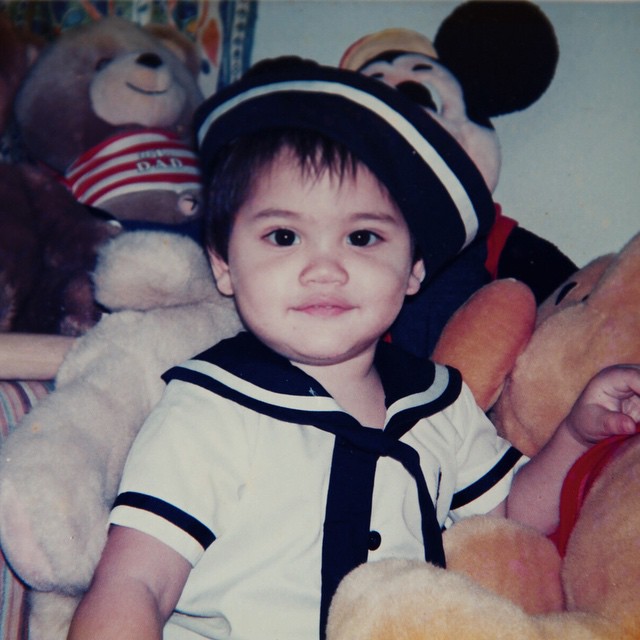 Source
Joseph Schooling's journey to becoming an Olympic champion didn't come easy as he made the move to Florida when he was just 14. Unlike a normal teenager, he had to sacrifice many things for his swimming career like quality time with friends and family as well as leading a normal school life.
Thankfully, his efforts paid off as he managed to train under Sergio Lopez Miro, who later became Singapore's national head coach in 2015, and eventually made Singapore very proud with his accolades.  
3. He never fails to give thanks to his family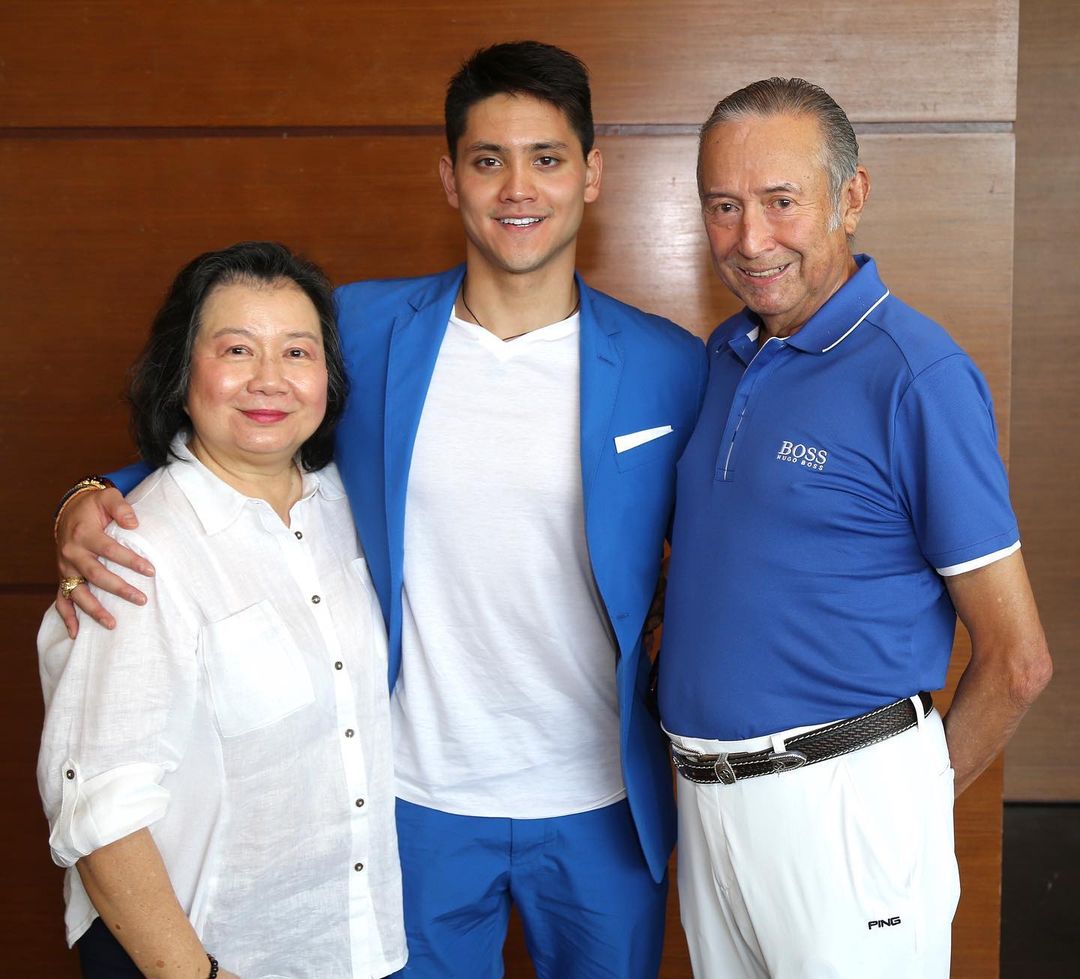 Source
Take a quick glance at Joseph Schooling's Instagram, and you can easily tell that he is a family person. Many of his posts are dedicated to his parents, thanking and expressing his love for them for their constant support. 
When his father passed away in November 2021, Joseph also wrote a touching post about him sharing how he misses him and knows that he will always live in his heart. We can't help but stan a filial son. 
4. Was happy to celebrate National Day in person again this year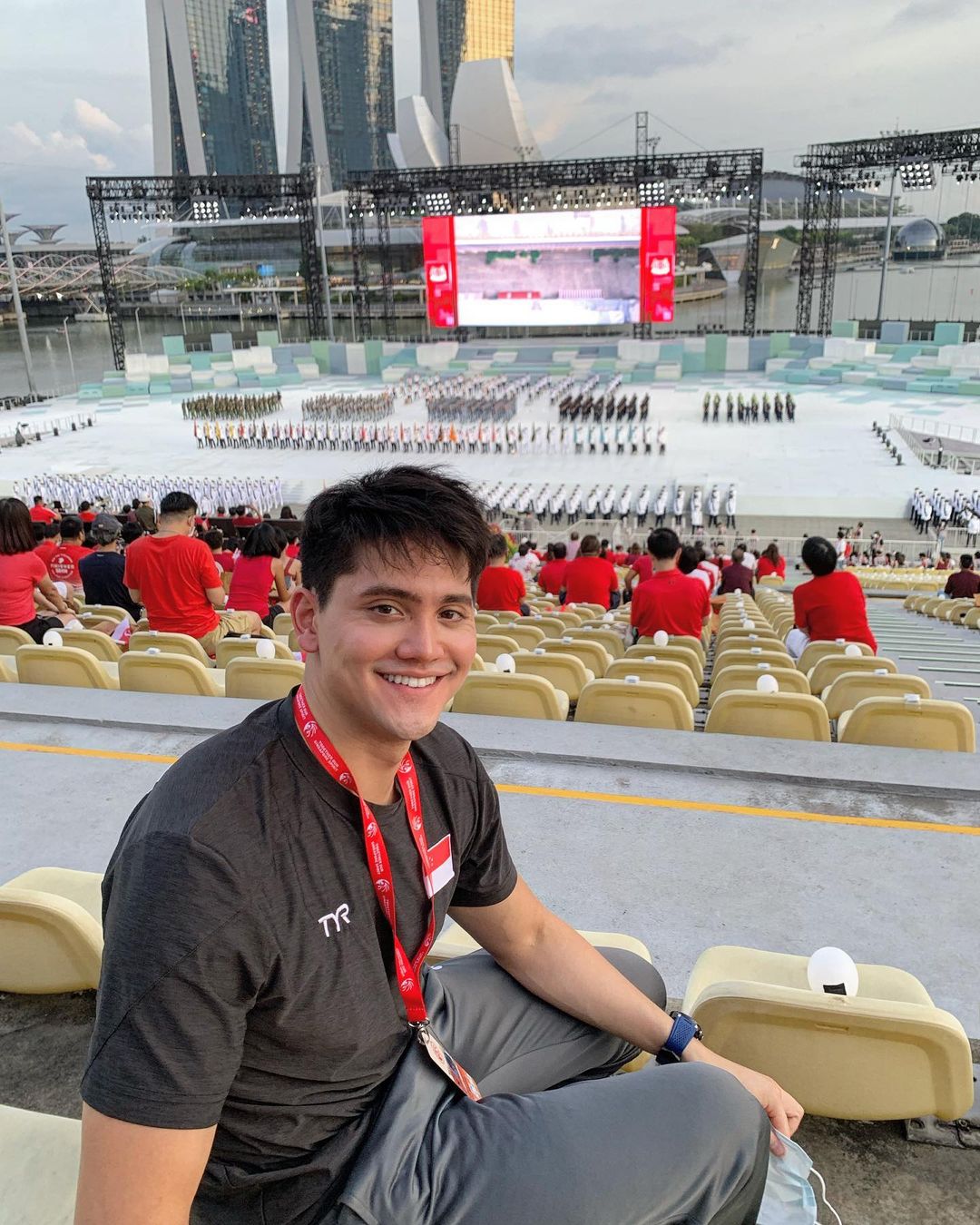 Source
This year's National Day Parade was definitely an exciting event for many Singaporeans. Since it was the first time we got to celebrate in person after the start of the Covid-19 pandemic, Joseph Schooling also made his way down to Marina Bay to flex his patriotism.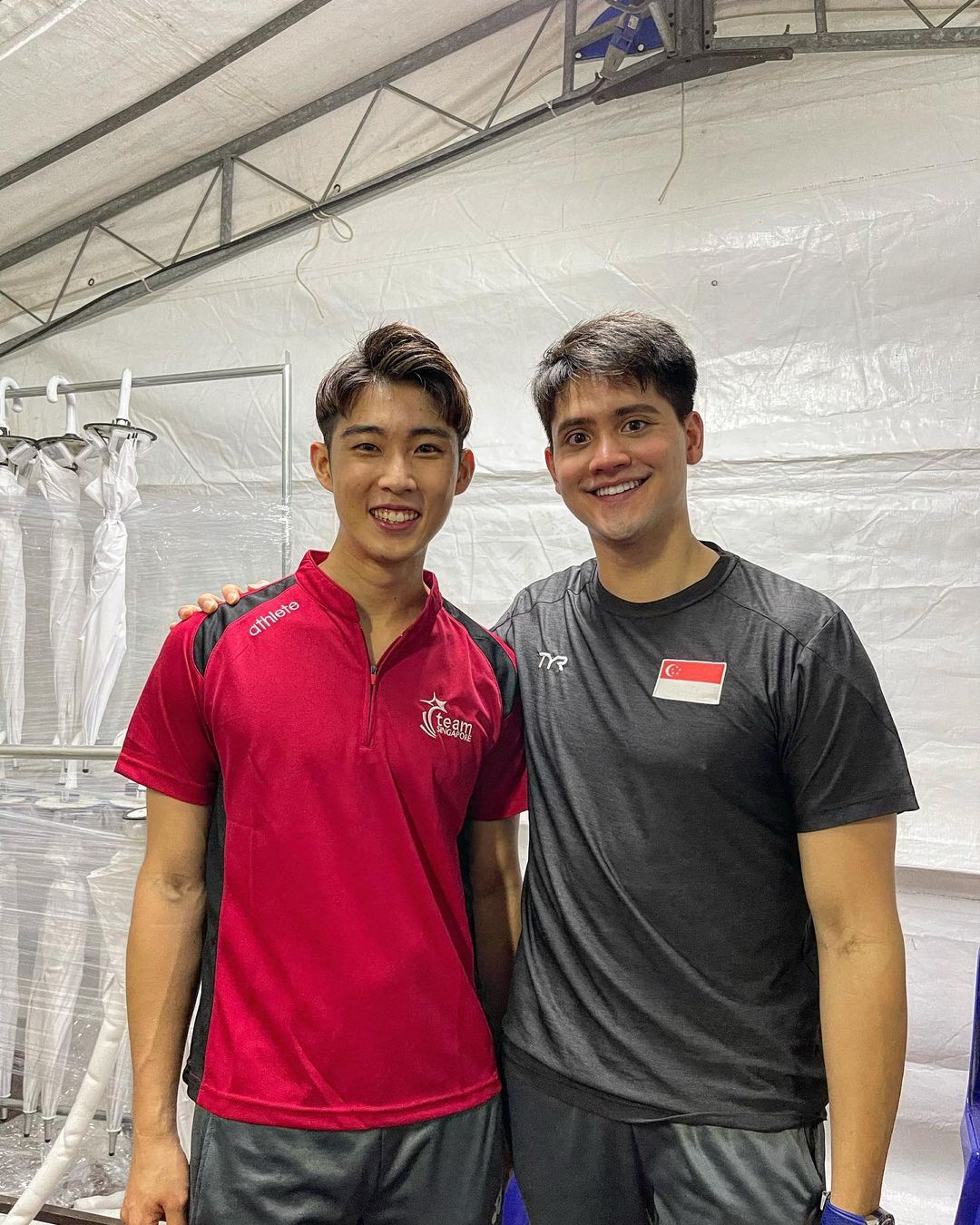 Source
Through an Instagram post dedicated to Singapore's 57th National Day, Joseph also shared photos with fellow national athletes like Loh Kean Yew. Perhaps in the future, we might see them hanging out over a game of badminton or in the swimming pool. 
5. Being an Olympian runs in his family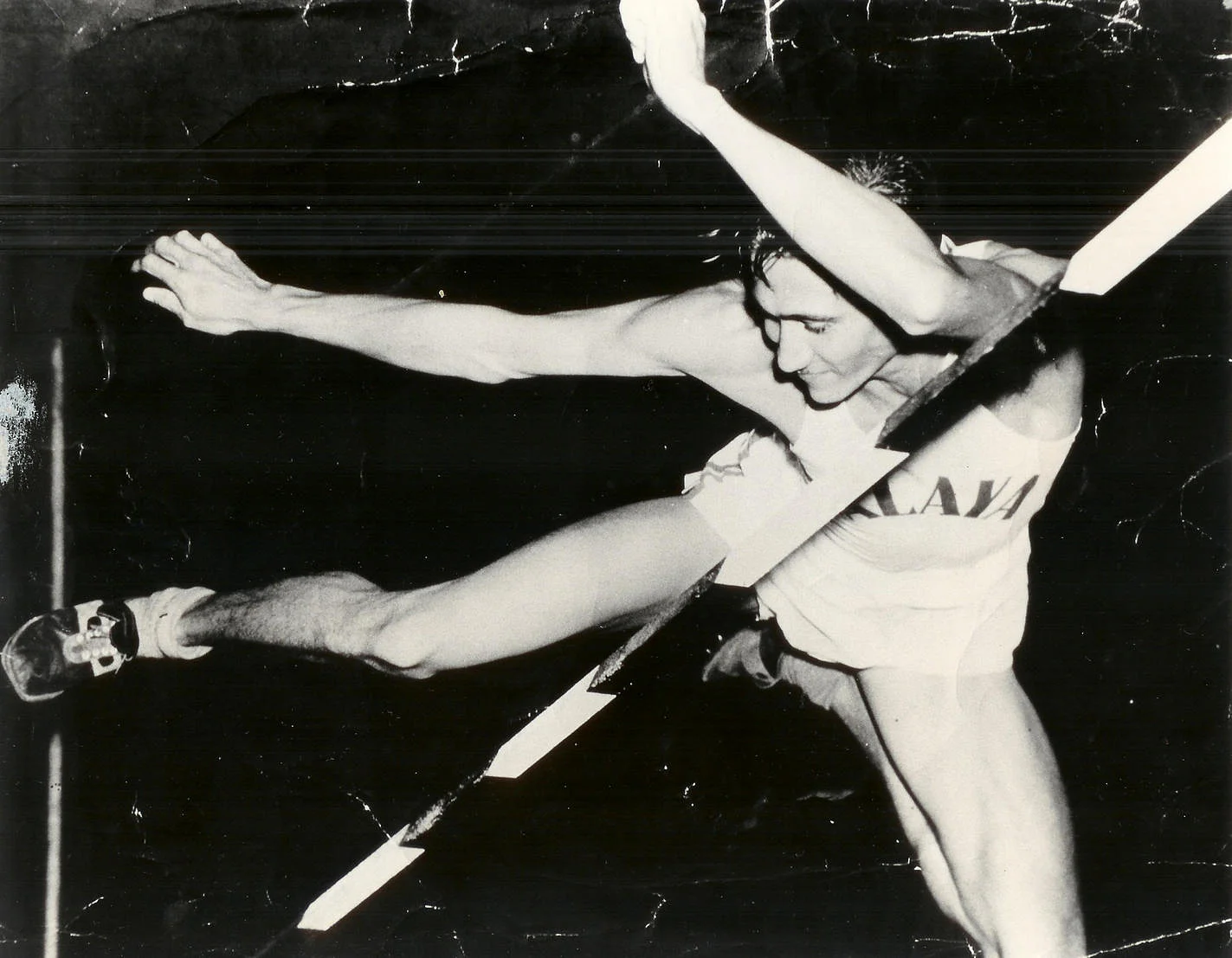 Source
FYI, Joseph Schooling isn't the first Olympian in his family. His great uncle Lloyd Valberg was Singapore's first Olympian in the 1948 Summer Olympics, where he participated in the high jump category. 
According to an interview with Joseph Schooling's mother, she mentioned that it was a conversation Joseph had with his great uncle that inspired him to take part in the Olympics. 
6. He is the youngest recipient of the Sportsman of the Year Award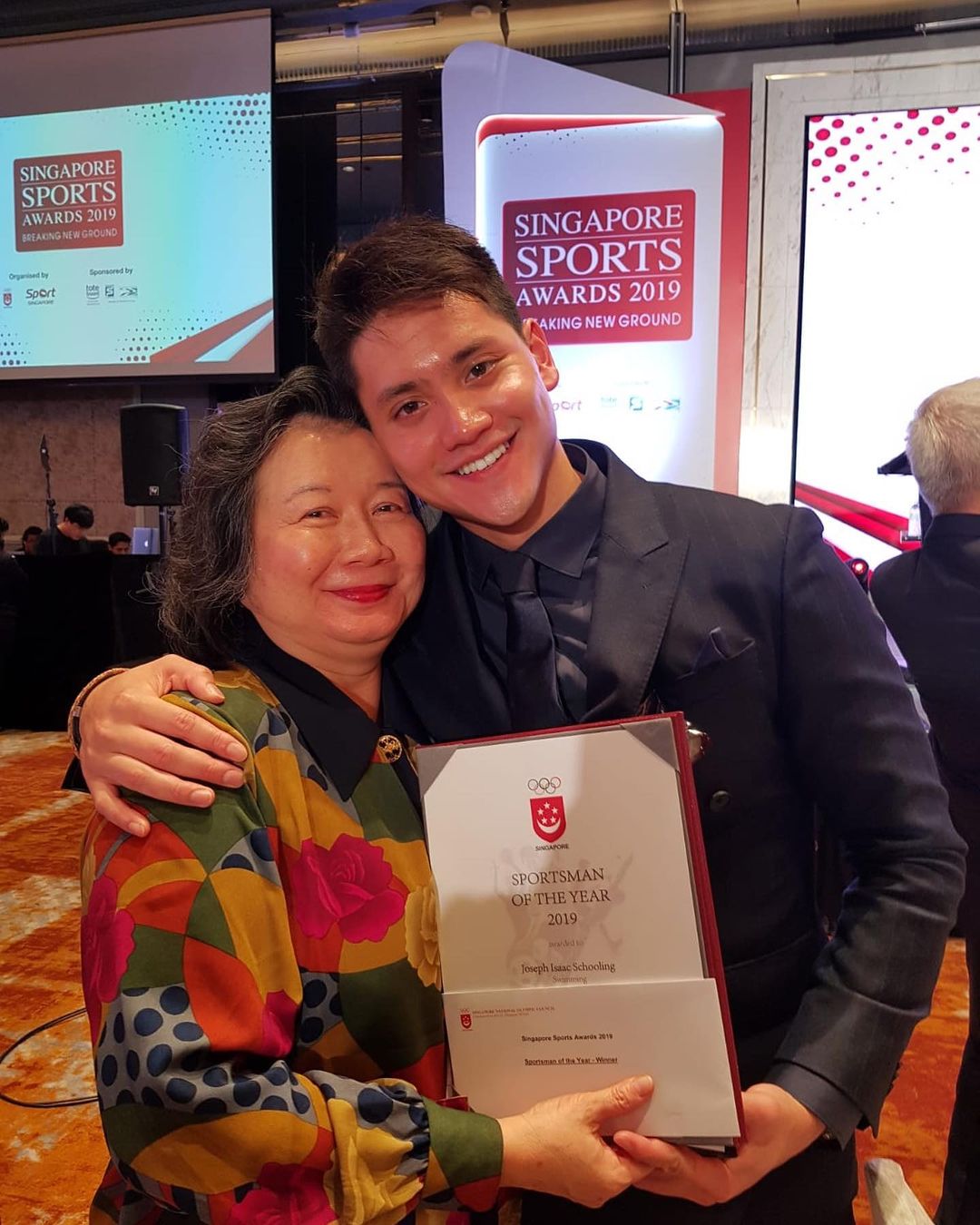 Joseph Schooling sharing his award win with his mother
Source
FYI, Singapore recognises the achievements of our local athletes with the Singapore Sports Awards. In 2012, Joseph Schooling was awarded the Sportsman of the Year honour when he was 17, making him the youngest recipient of the prestigious award. However, as he had an examination on the same day as the award ceremony, he wasn't present to receive the award. 
If that isn't impressive enough, he was also awarded the Sportsman of the Year title for five consecutive years from 2015 to 2019. 
7. He is a record breaker in swimming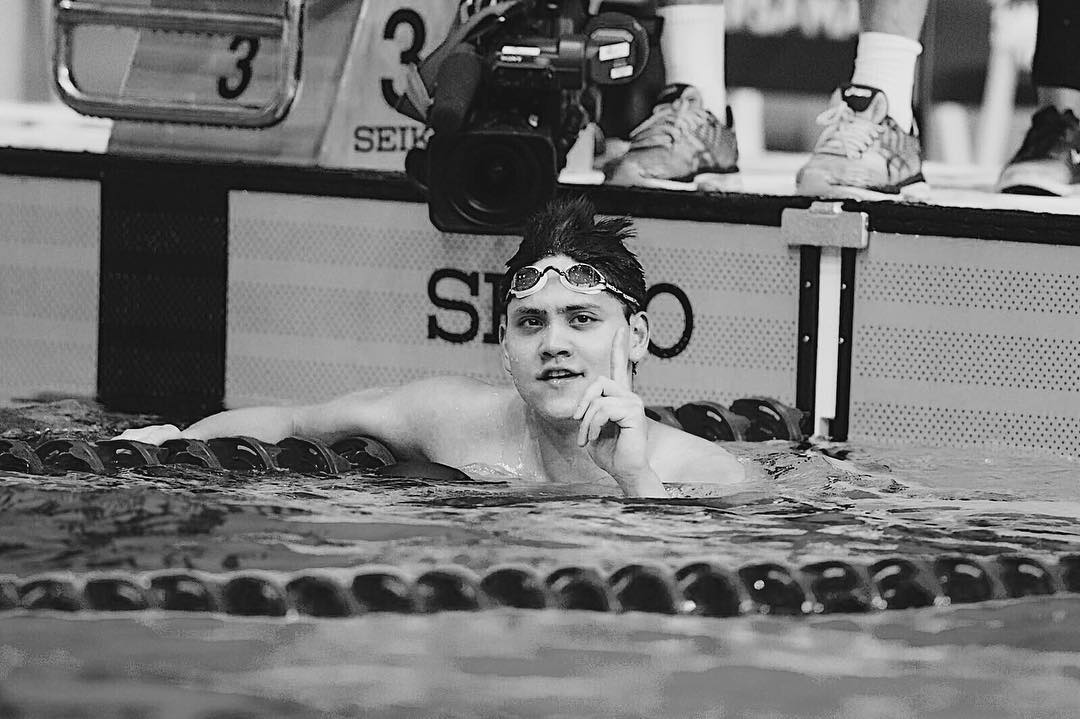 Source
You can add "record breaker" to Joseph Schooling's list of achievements as he has bagged more than 29 gold medals from the SEA Games on top of an Olympic gold medal.
He was the first Singaporean to win a swimming medal in the 2014 Commonwealth Games, and he set a new record of 22.47s for 50m freestyle swimming during the 2015 SEA Games. 
Additionally during the 2015 World Aquatic Championship, he set a new Asian record for the 100m butterfly with 50.96s, earning Singapore's first-ever medal at the competition. 
8. He graduated from university with 12 NCAA titles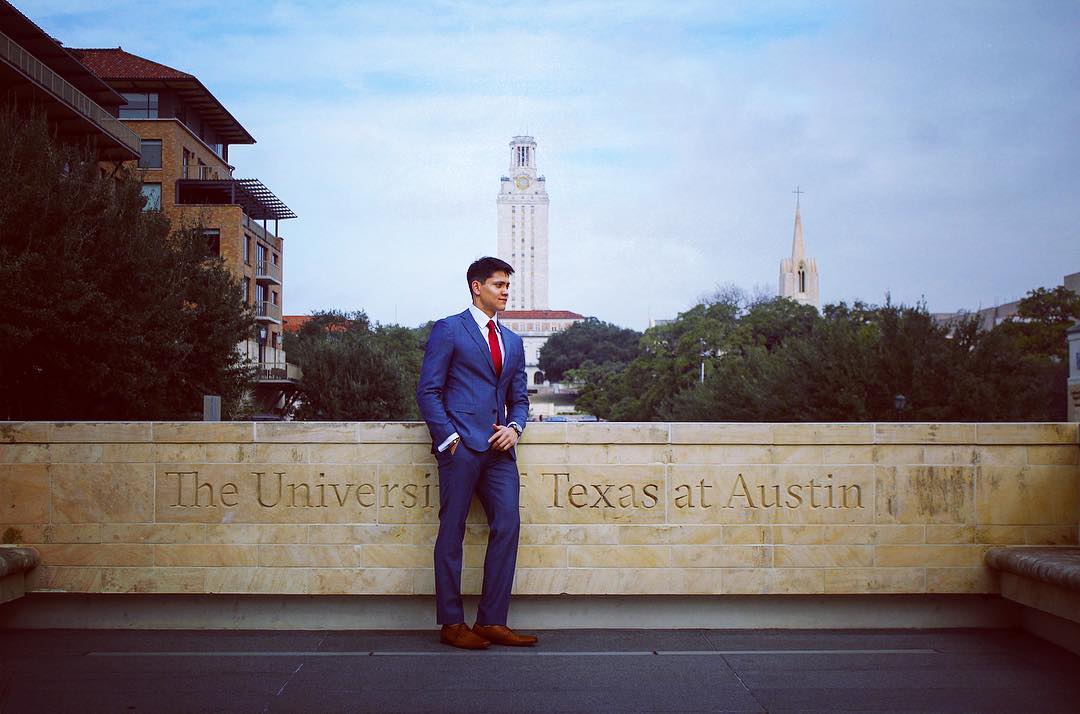 Source
If Singapore University Games aka SUniG is unique to our local universities, America's universities have their National Collegiate Athletic Association (NCAA) championship for college-level sportsmen to compete in. 
During his time at the University of Texas at Austin, Joseph Schooling managed to claim a total of 12 NCAA medals in swimming before graduation. He received gold medals in 2015 and 2016 for the 100m and 200m butterfly swimming categories, and later clinched four more gold medals, a silver, and a bronze medal at the 2017 men's swimming and diving championships.  
Also read: 
16 Facts About Loh Kean Yew Like Being World's Top 20 Badminton Player & An Instant Coffee Ambassador
9. He is the first Singaporean Hugo Boss ambassador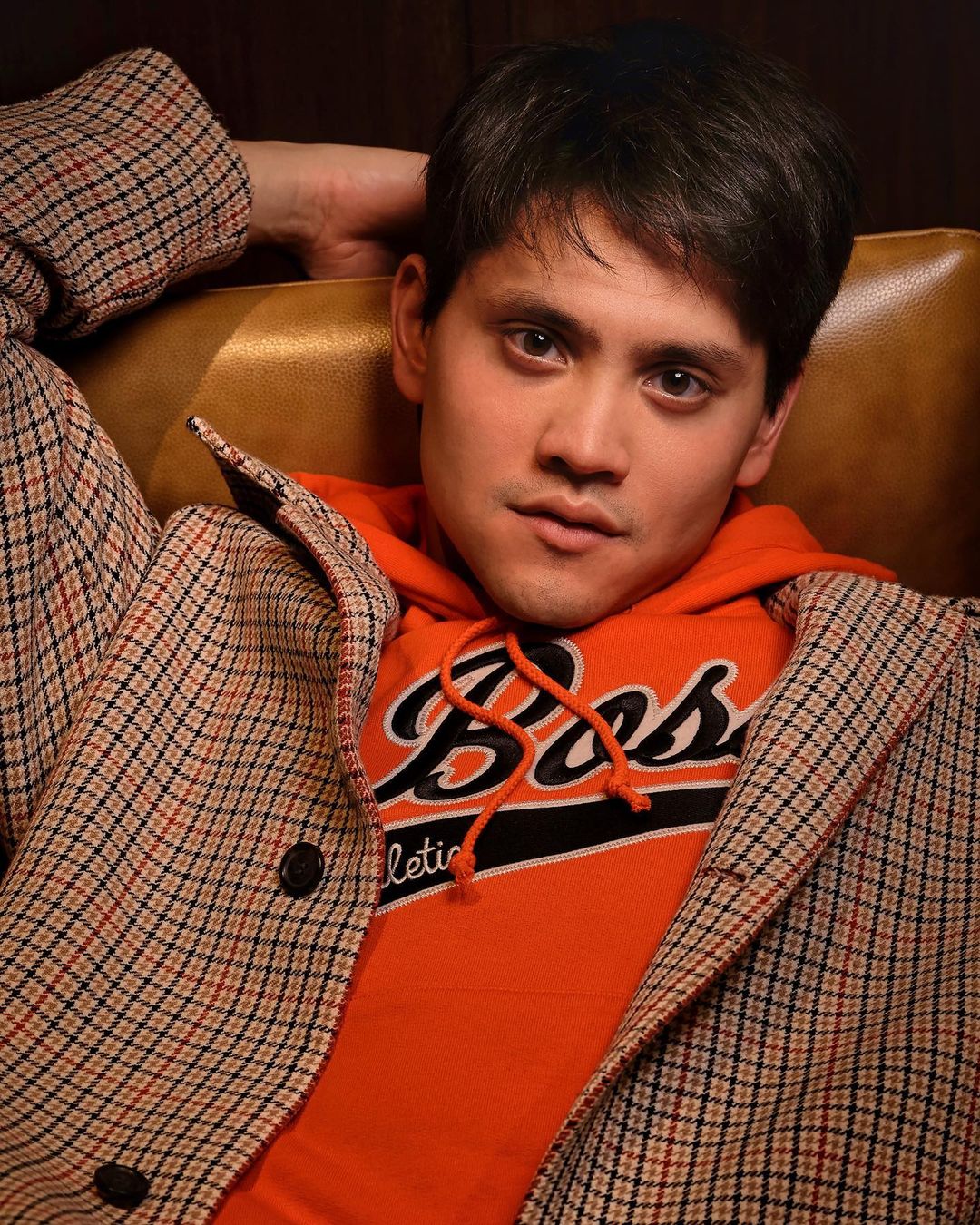 Source
Another milestone that Joseph Schooling made was being Hugo Boss' first Singaporean ambassador. What's so admirable about the luxury brand is that they kept the four-year-long partnership with Joseph despite his recent confession about consuming cannabis while overseas. 
According to an interview with the managing director of Hugo Boss Southeast Asia, he believes that Joseph "will make good his promise to rebuild the trust with the people who believe in him". This also reminds us that everyone truly deserves a second chance. 
10. Was sponsored by brands like Milo, Toyota, and Yakult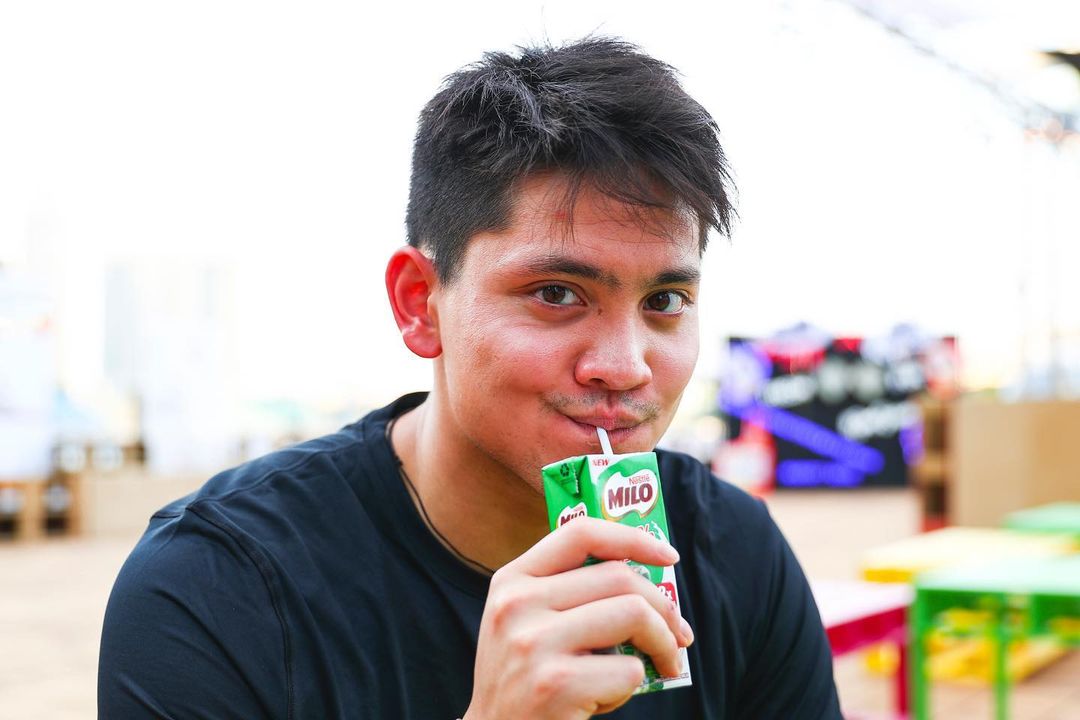 Source
Other than Hugo Boss, Joseph Schooling was previously sponsored by many other brands like Milo, Toyota, and Yakult. You might recall how he appeared on the packaging of Milo packets as an inspiration to younger local athletes. 
Based on a quote by a spokesman of Nestle, Milo's parent company, he mentioned that Nestle recognises Joseph's contribution to Singapore and he remains an inspirational model for all Singaporeans with the ownership of his mistake. 
11. Launched his swimming school in 2018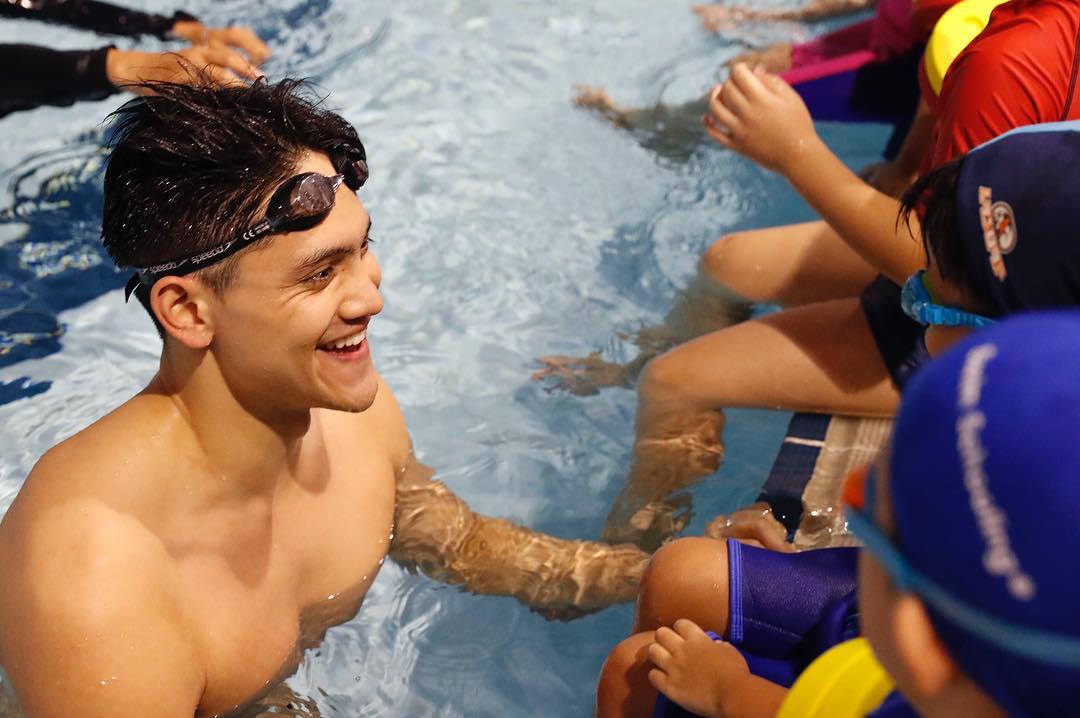 Source
You can't spell Schooling without 'school', and there is nothing more appropriate than our Olympic champion opening a swim school for kids. Known as Swim Schooling, Joseph's swim school opened in 2018 at Our Tampines Hubs (OTH) in collaboration with a UK-based company. 
Students can expect to learn more than just swimming as Swim Schooling features an eight-step programme for kids to learn life-saving skills, gain confidence in the water, and build foundations for competitive swimming. 
Joseph also hopes that through his swim school, he will be able to empower kids to achieve their aquatic dreams. 
12. An orchid was named after him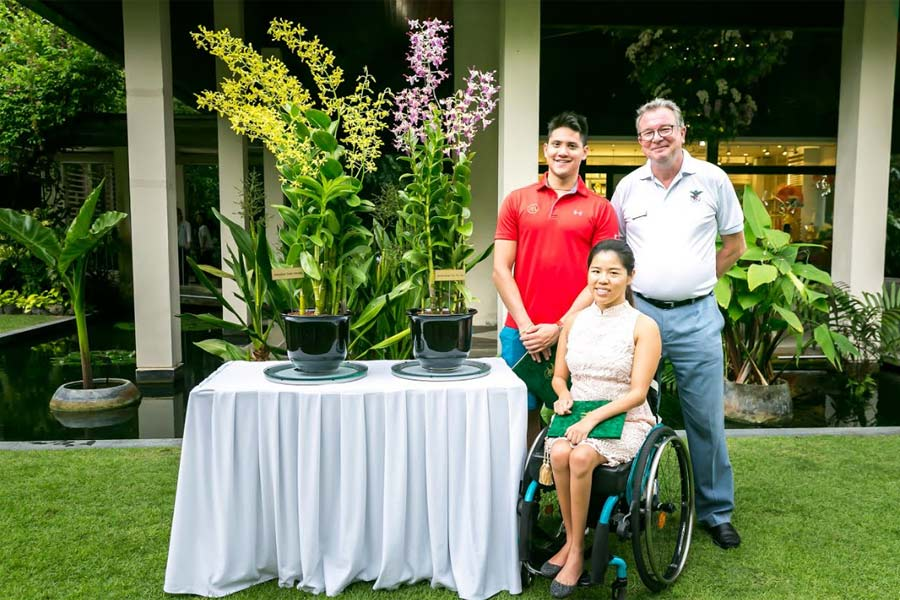 Image courtesy of NParks
It is not common to have an orchid named after you, but Joseph Schooling earned the honour alongside Paralympian Yip Pin Xiu in 2017 by being Singapore's first Olympic gold medalist recipient. Named Dendrobium Joseph Schooling, the flowers have slightly twisted yellow petals that are completed by bright green lips with light brownish-purple tessellation. 
Check out these orchids IRL when you head over to the National Orchid Garden at the Singapore Botanic Gardens. 
13. Encouraged the use of reusable utensils for Singaporeans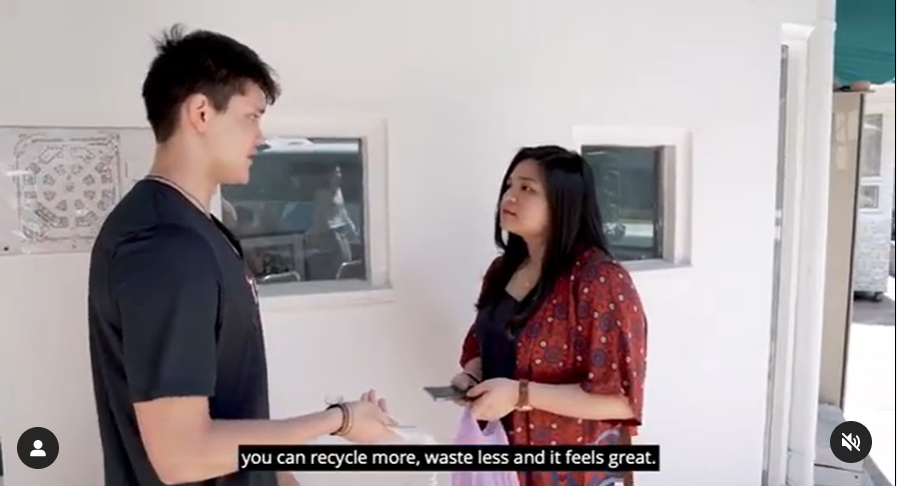 Source
Anyone can contribute to greener living, and it starts with simple actions like using recyclable utensils. In partnership with DBS in 2018, Joseph Schooling went around Lau Pat Sat during lunch hours to spread awareness about sustainability efforts to office workers who were there to dapao food.
Other than educating them on the importance of recycling and cutting down on waste, Joseph also distributed recyclable sporks to get them on board for leading a greener lifestyle. Interested folks can watch the full video here. 
14. Enlisted in the navy for NS at 26 years old
Source
Normally, boys of our nation would serve National Service when they are around 18 years old, but Joseph Schooling only enlisted this January 2022 at the age of 26 after a long-term deferment for about 8 years to train and compete internationally. 
A day before his enlistment, he also uploaded an Instagram story of him getting his hair shaved, tagging MINDEF at the same time. According to an interview with CNA later on, he mentioned that his Basic Military Training was good, and is now undergoing vocational training in the Navy. 
More than just defending his titles in the pools, Joseph is now defending our nation's borders. 
15. His friendship with Michael Phelps is inspiring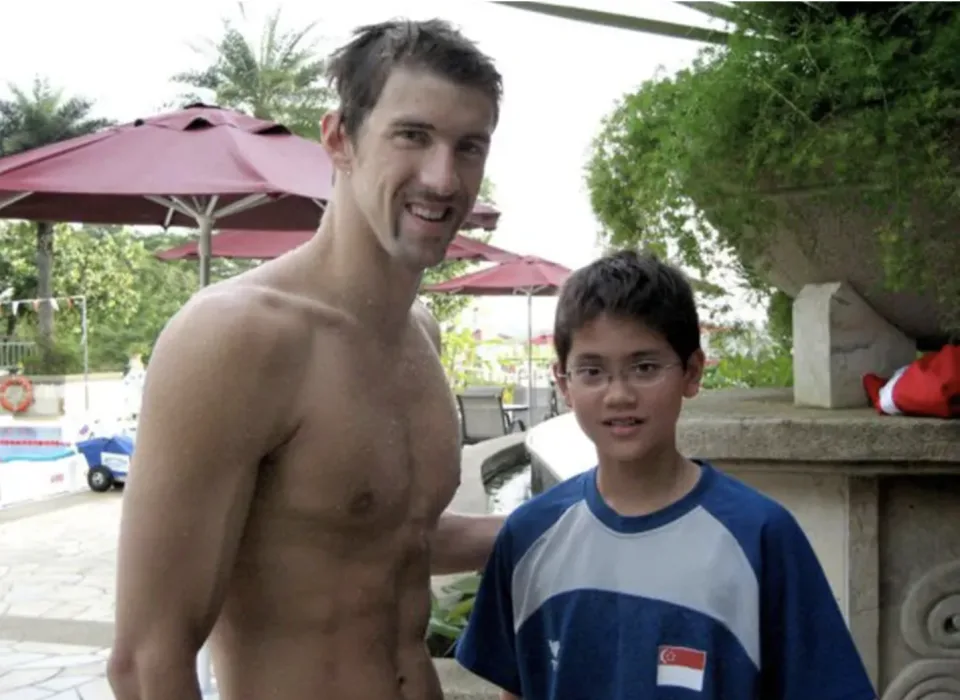 Source
The 2016 Rio Olympics wasn't the first time Joseph Schooling met his idol, Michael Phelps ‒ 8-year-old Joseph managed to snap a photo with the latter when he stopped in Singapore for a training camp before heading to the 2008 Beijing Olympics.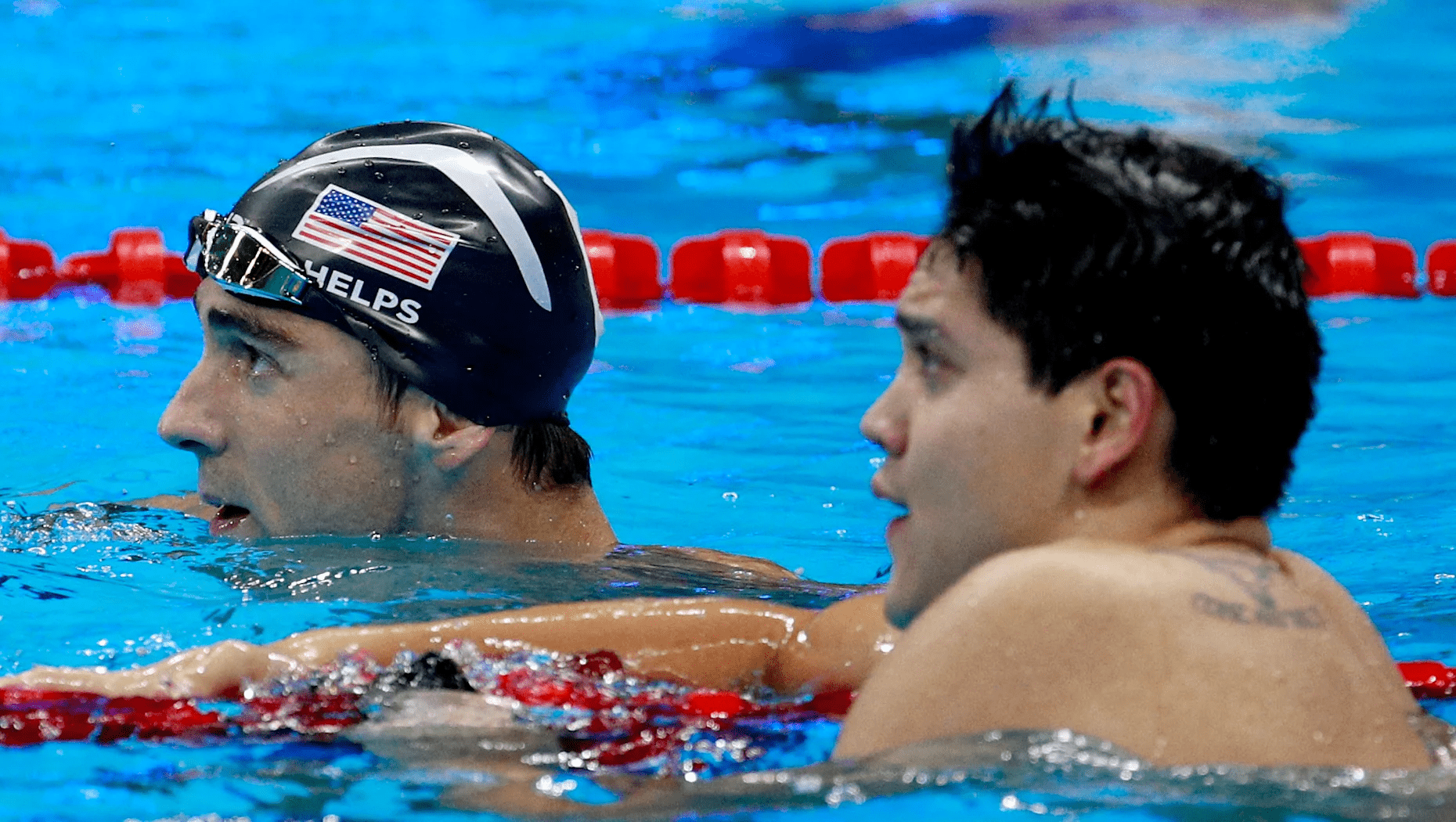 Source
Perhaps that marked the beginning of his affinity with Michael Phelps, as who knew that years down the road, they would be competing against each other, with Joseph beating Michael Phelp in the Olympics. 
Based on an article by Olympics, Joseph shared that he now also seeks opinions from his idol-turned-friend whenever he needs help with career decisions or swimming advice. 
These Joseph Schooling Facts Show That He Is An Inspiration To Younger National Athletes
Joseph Schooling might have made a questionable decision in the spur of the moment, but most importantly, he owned up and took responsibility for his action. As we look forward to him keeping his promise of turning over a new leaf, we can continue to show support for this inspiring sportsman. 
Also read: 
17 Female Olympians From Singapore Past & Present That Inspire Us Including Athletes In Tokyo Olympics 2020