Kate Spade New York Tomato & Grapefruit Bags
As the summer season is approaching, our fashion choices are bound to include more colours and personality. Lucky for us, Kate Spade New York will be releasing a new collection featuring bags and accessories that are aptly inspired by cocktails, grapefruits and tomatoes.
The collection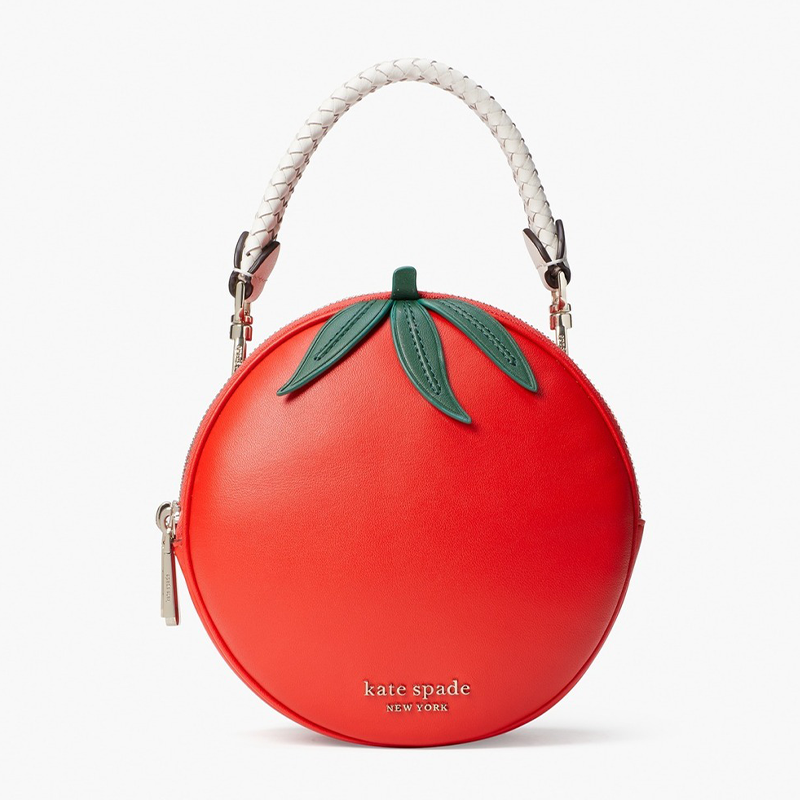 This bright red tomato handbag is definitely one to keep a lookout for if you want to make a statement. Topped off with a white braided handle, the bag also has silver accents for a touch of class.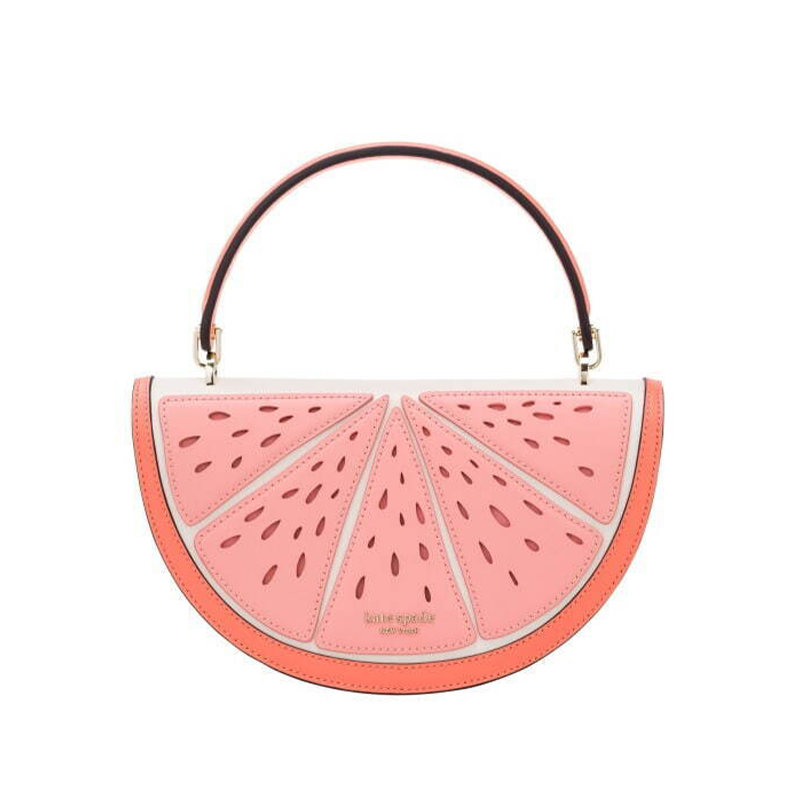 Following the theme of fresh produce, this grapefruit bag comes in the shape of a slice instead of the whole fruit, highlighting the different segments with its pink and orange hues. Feast your eyes on its textured cutouts to mimic seeds as it provides dimension to the design.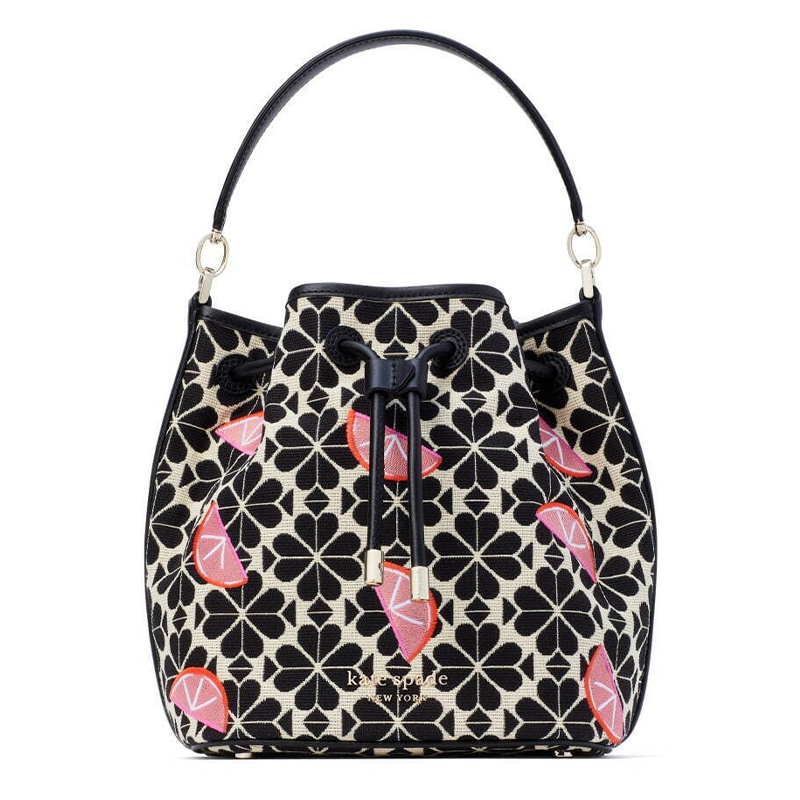 If you prefer something more subtle but still want to have a citrusy touch, this bucket bag has black floral prints with a grapefruit pattern plastered all over.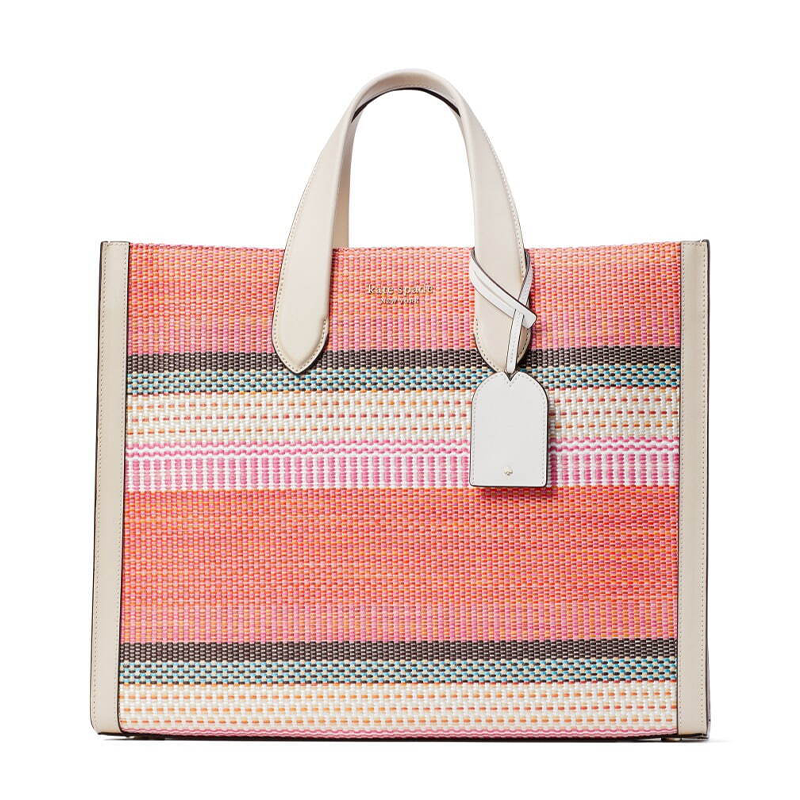 Inspired by a cocktail, this Manhattan tote bag has pink, green, orange and yellow stripes with a white leather accent. Available in mini, small and large, this tote bag can store all sorts of knick-knacks like sunscreen and tanning lotion, so you'll have everything you need for your beach days.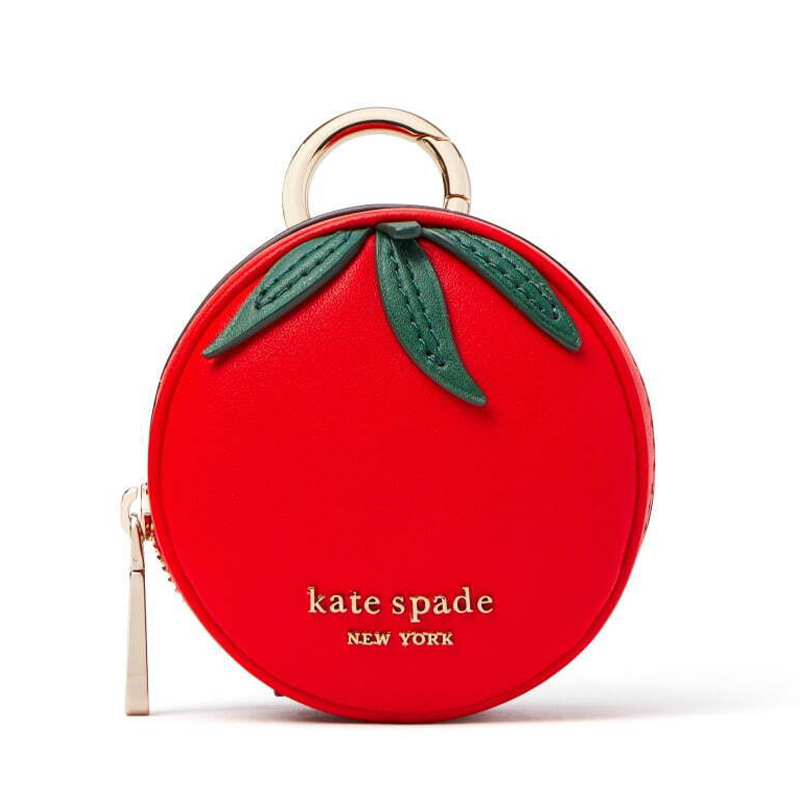 To go along with fruity summer aesthetics, you can also get a tomato pouch to match the handbag. Featuring the same bright red design to mimic an actual tomato, this coin pouch can hold the right amount of small change for you to bring along on your grocery runs.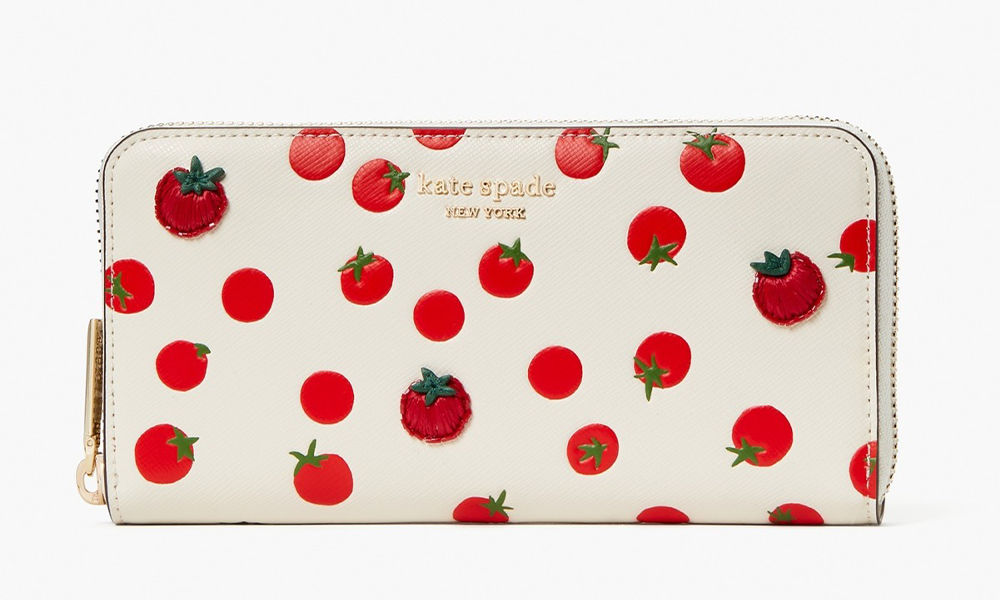 For those who prefer long wallets to store your cash and cards, this wallet has cute illustrations of baby tomatoes splattered across for an added oomph to the basic red polka dots design.
Its off-white colour makes the red pop even more, so you'll never have to worry about being unable to spot your wallet.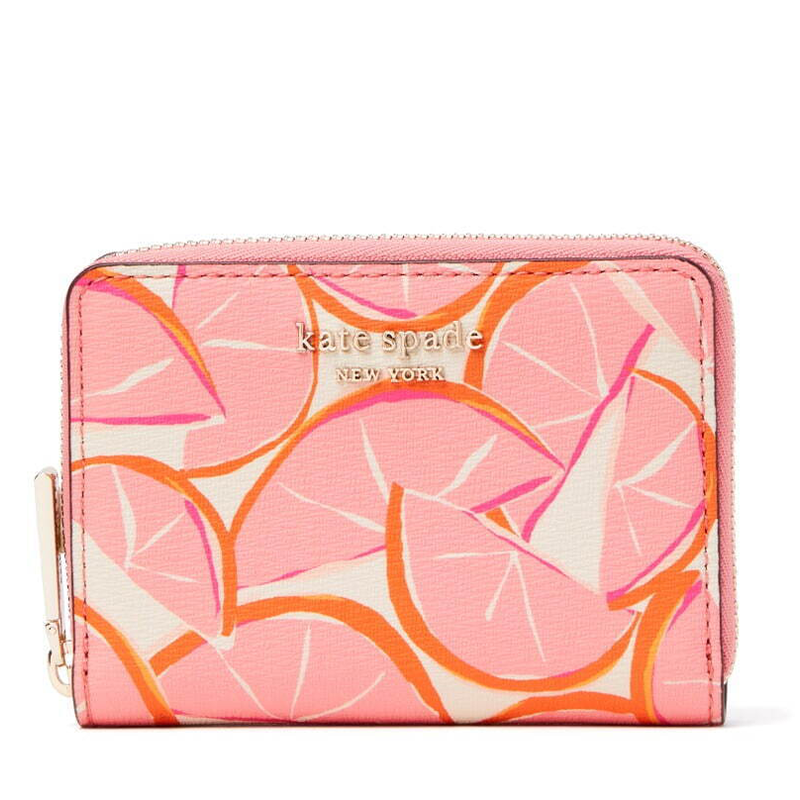 Alternatively, a less bulkier option would be this grapefruit card case, which can also keep your money safe — that is, if you don't mind creasing your dollar notes. This card case features pink and orange grapefruits layered over each other, giving it an artsy look.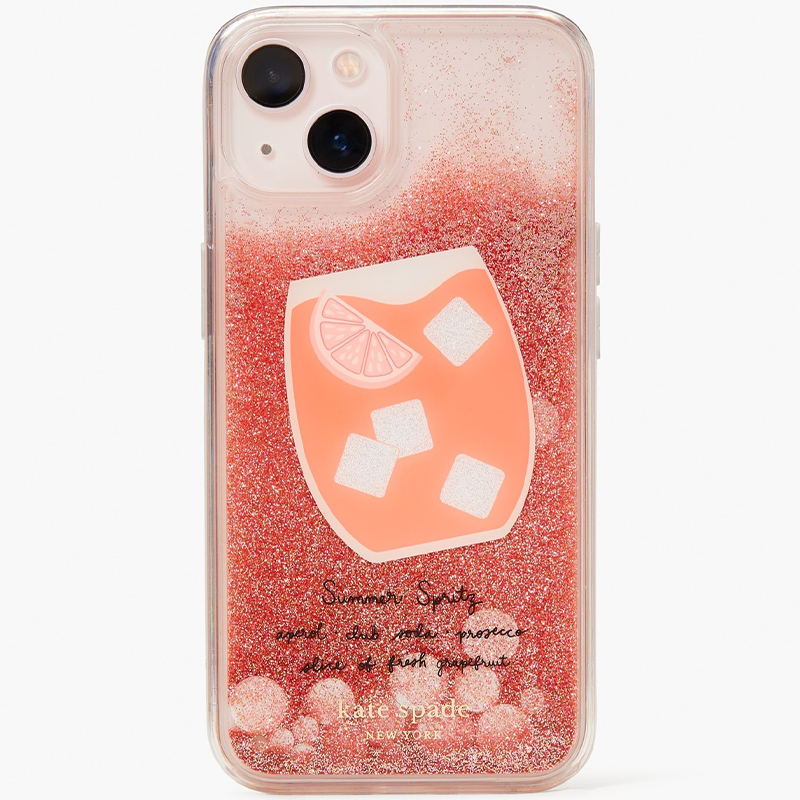 Bags and wallets aside, you can also get this pink glitter phone case to zhng up your trusty devices. Featuring the Summer Spritz as the main point of attraction, this phone case also has an ingredients list at the bottom to remind you how to make a refreshing glass of the cocktail. 
You can also admire the different sizes of movable pink glitters and sequins within the case as they shine under the sun. 
This Kate Spade Collection Will Make Summer Refreshing With Vibrant & Unique Designs
Kate Spade New York has come up with many distinctive designs and collaborations like the recent Starbucks x Kate Spade New York collection. With this new collection releasing on 27 April 2022, you can rest assured that your summer outfits will be equally hot to handle.
You can check out the official Kate Spade New York website for more information.
All images courtesy of Kate Spade New York.
Also read:
Starbucks x Kate Spade New York Collection Has NYC-Inspired Tumblers & Accessories For A Chic Coffee Run