Beams x Ziploc Collection 2020
Japanese street label Beams has turned Ziploc bags into fashionable accessories and T-shirts. This is after their successful collaboration in 2018 where they turned Ziploc bags into aprons, hats and other accessories.
This time around, the collection consists of purses, messenger bags and other types of carriers. It also includes T-shirts made in collaboration with American underwear brand Fruit of the Loom. 
Let's survey the 2020 Spring collection of Beams x Ziploc goods. 
T-shirts
There are 3 T-shirt designs in this collection, 2 short-sleeved T-shirts and a long-sleeved T-shirt.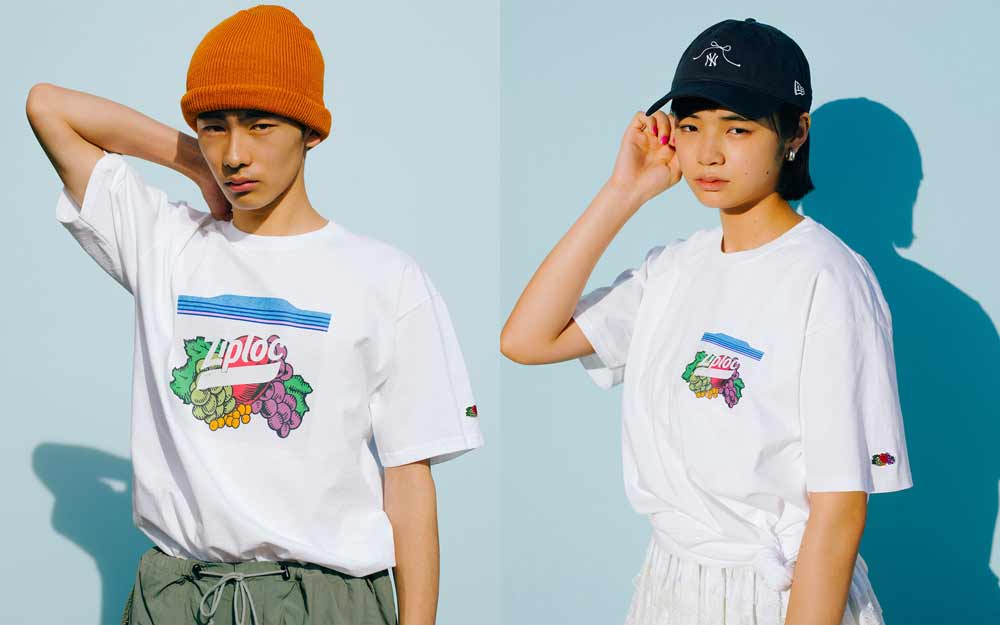 For the short-sleeved version, there are 2 graphics you can choose from: a big graphic (left) and a small graphic (right). The graphic features Fruit of the Loom's logo (a bunch of fruits) in a Ziploc bag. It gives the illusion that the Ziploc bag is plastered on for a fun visual effect.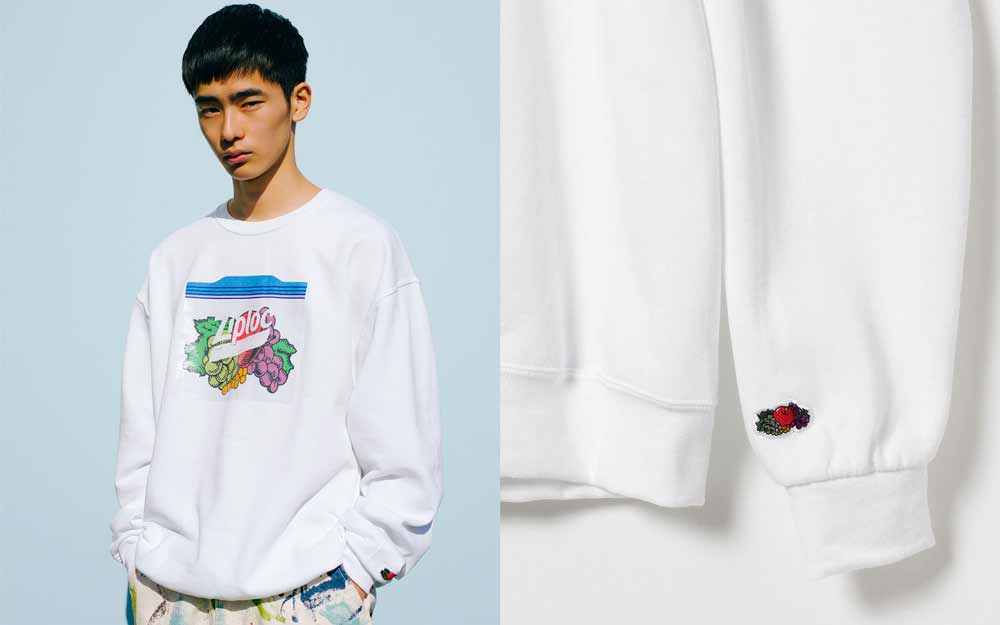 The sleeves of all 3 designs are embroidered with Fruit of the Loom's logo for an added touch.
Bags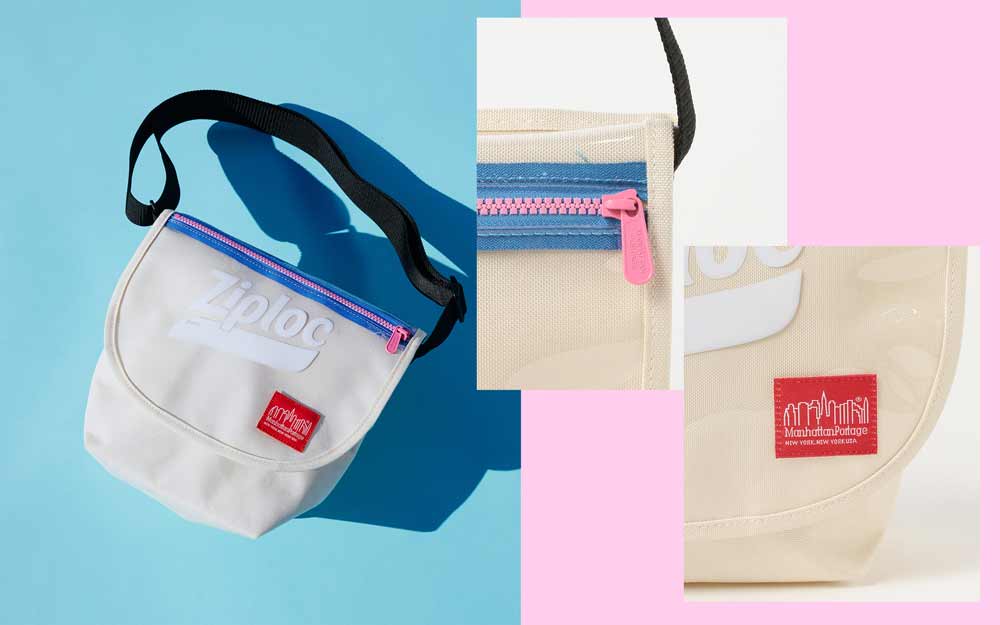 Next up is a messenger bag designed in collaboration with Manhattan Portage. The New York bag maker's signature red logo is sewn on its flap. The bag is designed to look like a translucent Ziploc bag with a pink and blue zipper.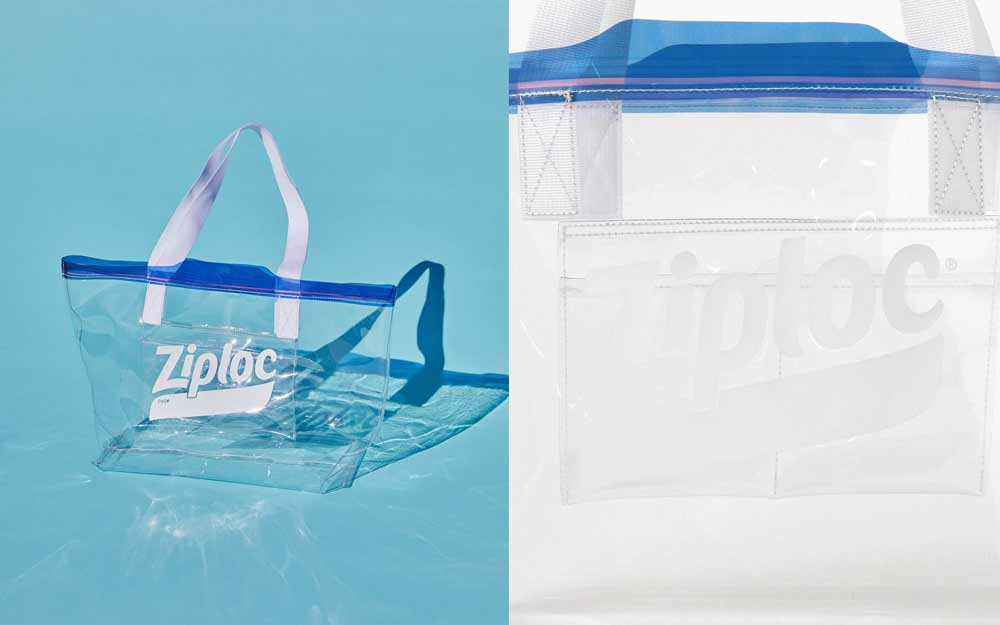 One of the pieces is a tote bag that looks like a giant Ziploc bag with straps attached to it. This will be perfect to go grocery shopping with, although everybody will know what you bought.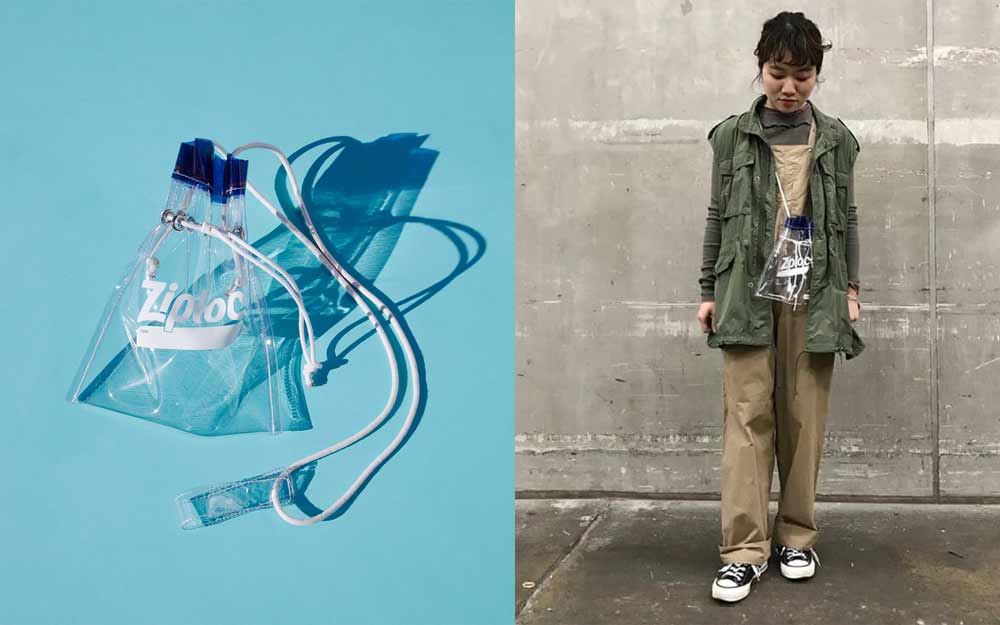 If you don't tend to carry a whole bunch of items with you, the transparent drawstring bag will be just nice for your wallet, smartphone and keys.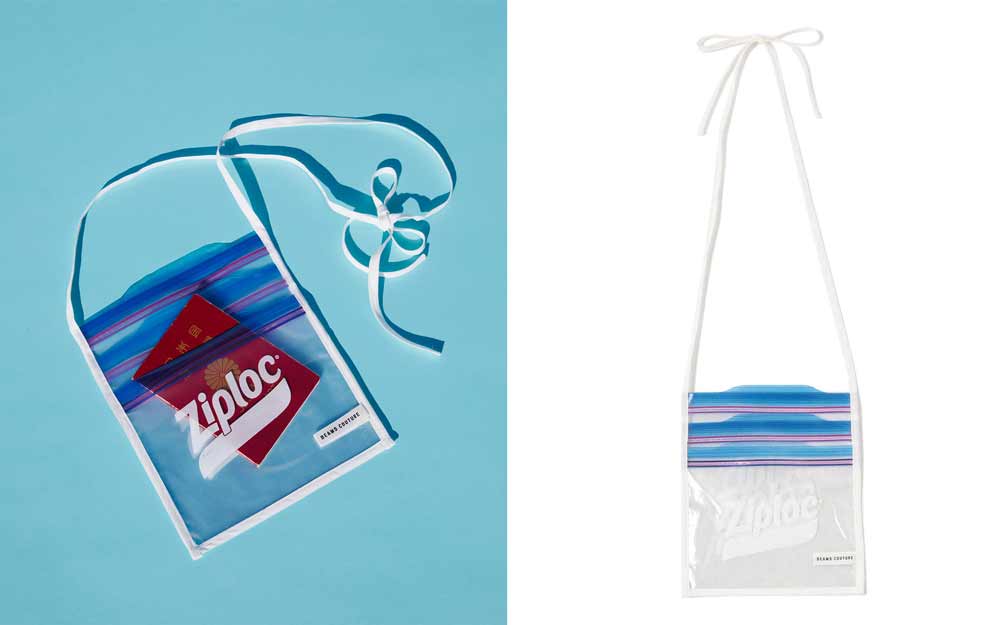 The passport case is a simple design with a rope around it, so you can tie it to form whatever length you desire it to be. 
Also read:
Food Pun Bags Inspired By Luxury Brands Are Perfect For Your Next Grocery Hoarding Trip 
Tech cases
There are Beams x Ziploc cases for your laptop, tablet and phones.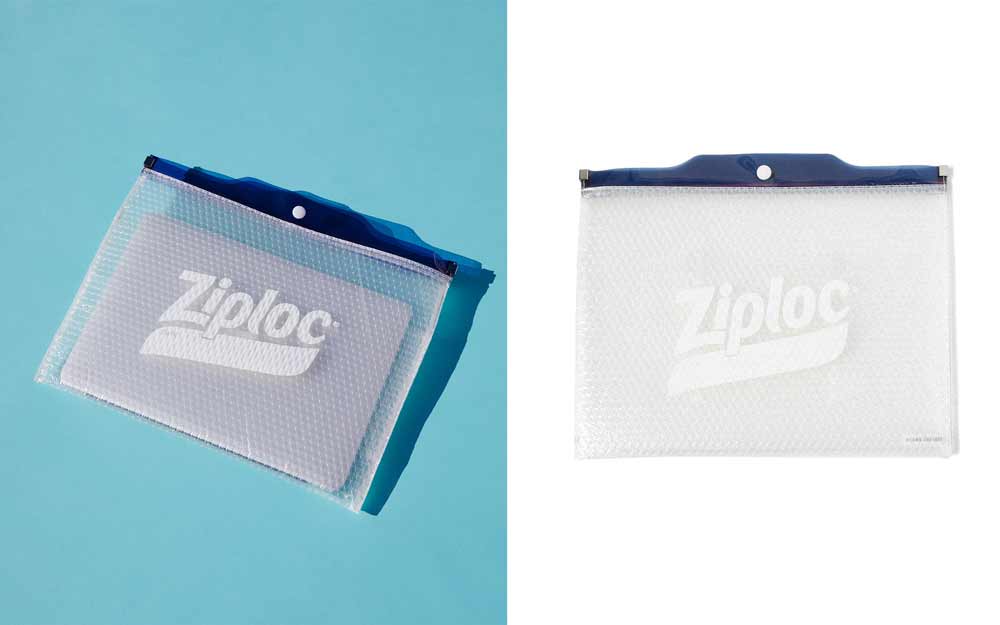 This laptop case will fit your computer or tablet comfortably with some room left for your other small items.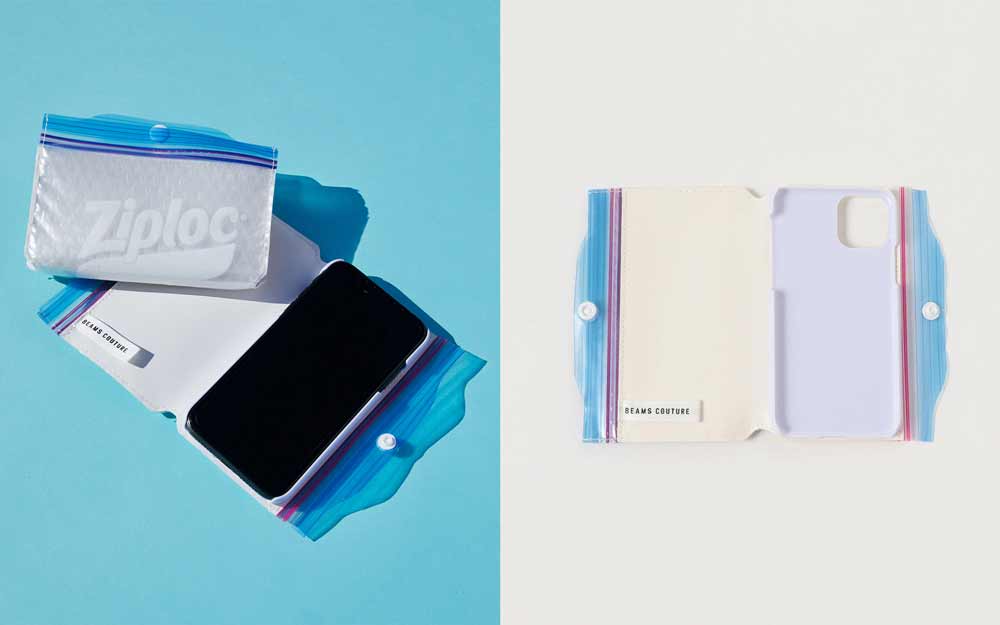 Choose between an iPhone 11 or iPhone 11 Pro case that will surely surprise your friends and make them excited to feel it. 
Purses and wallets
Purses and wallets are also available for you to get small-sized bites of the Beams x Ziploc collection.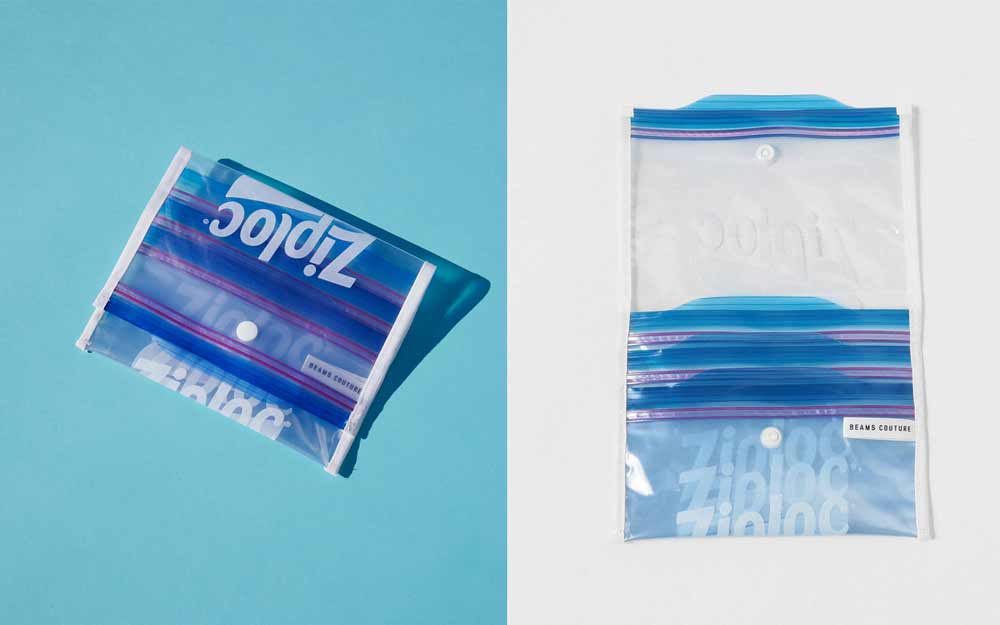 This wallet will easily fit your essential EZ-Link, credit cards and cash with a convenient snap-button closure.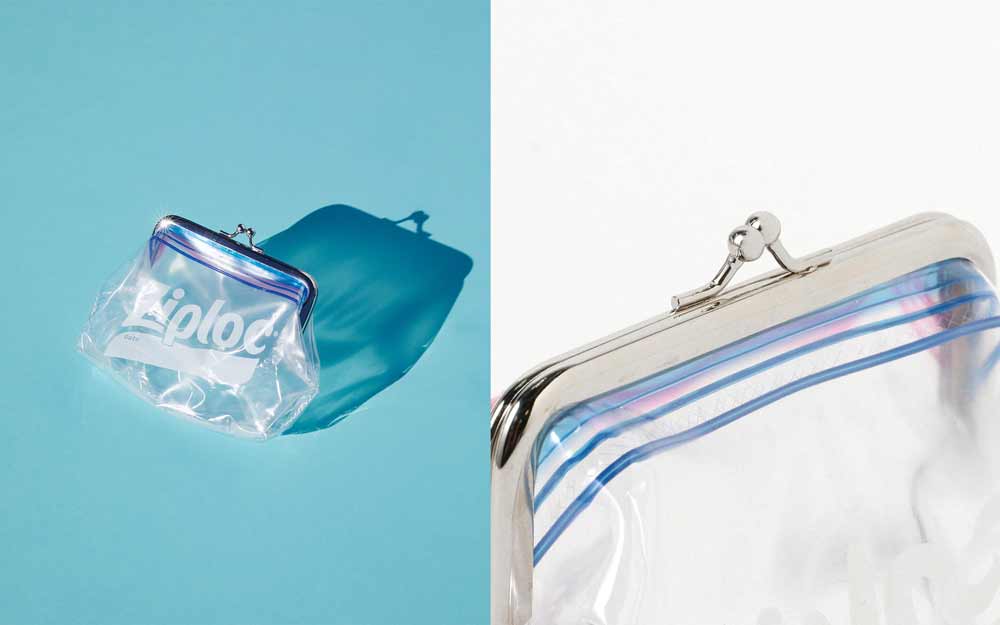 The Beams x Ziploc purse will give your outfit a feminine touch and hold all your loose change in style. 
The Beams x Ziploc Collection Pieces Are Trendy And Practical
Unfortunately, the items are all sold out on Beams' online store except for the phone cases. Keep your eyes peeled for their third collection or a restock. In the meantime, you can also try DIY-ing the items, like we did last year upon the release of the first collection. 
All images: Source
Also watch: