Lee Jong Suk Facts And News
After a long awaited 2 years, Lee Jong Suk has finally been discharged from the military and is ready to take on new projects. It almost feels as if we're rekindling a long-term friendship that is as strong as Cha Eun Ho and Kang Dani in Romance is a Bonus Book—the last drama Lee Jong Suk left us with before enlisting.
To welcome the beloved actor back into the industry, here're 21 interesting facts and news about Lee Jong Suk, including taking up potential acting roles for 2021.
1. He is the oldest child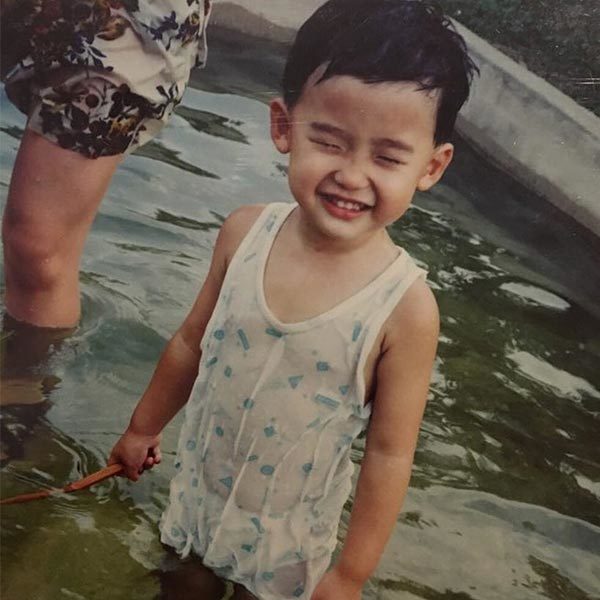 Lee Jong Suk was born on 14 September 1989 in South Korea. He is the oldest of 3 siblings, with a younger brother and a younger sister.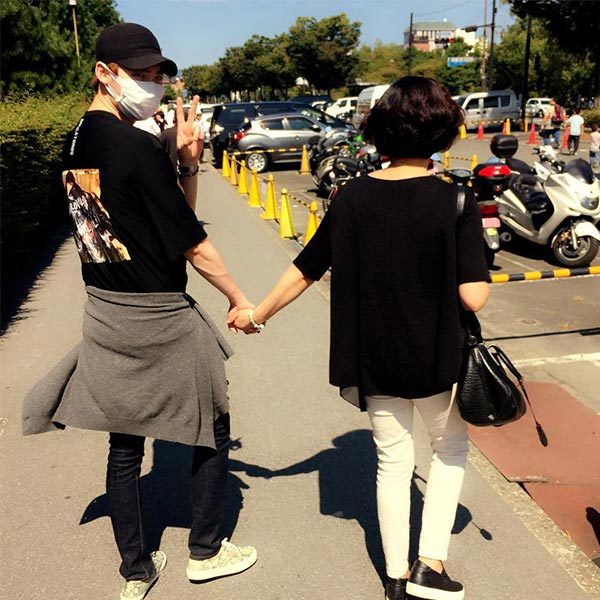 Lee Jong Suk holding his mother's hand
Source
Though he is the oldest child, Lee Jong Suk said in an interview with Estar Entertainment that he feels that his younger siblings are more mature than him since he is more dependent on his mother. When he was younger, his mother couldn't leave him alone as he would cry hysterically when she wasn't around.
2. Has an introverted personality
Lee Jong Suk has been an introvert since he was a kid. In the same Estar Entertainment interview, the actor revealed that during elementary and middle school, he wouldn't raise his hands to answer questions. 
He added that he is more extroverted now as compared to the past, and that his mum is very happy about the change.
3. Has a phobia of being the centre of attention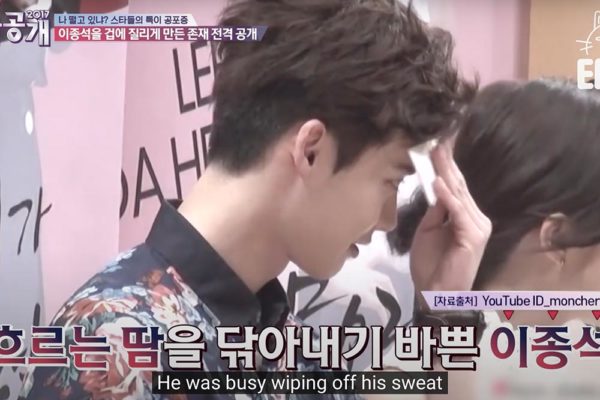 Lee Jong Suk wiping off his sweat at a press conference
Source
Despite being a public figure for over a decade, Lee Jong Suk suffers from scopophobia, the fear of getting attention. In front of huge crowds and press conferences, his face will start to turn red and he will sweat excessively. Once, right before doing a variety show, he was so tense that he couldn't go to the bathroom for 12 hours. 
Who would've thought that the bold and charismatic webtoon character, Kang Cheol of W, is actually a shy boy in real life?
4. Was the youngest male model to participate in Seoul Fashion Week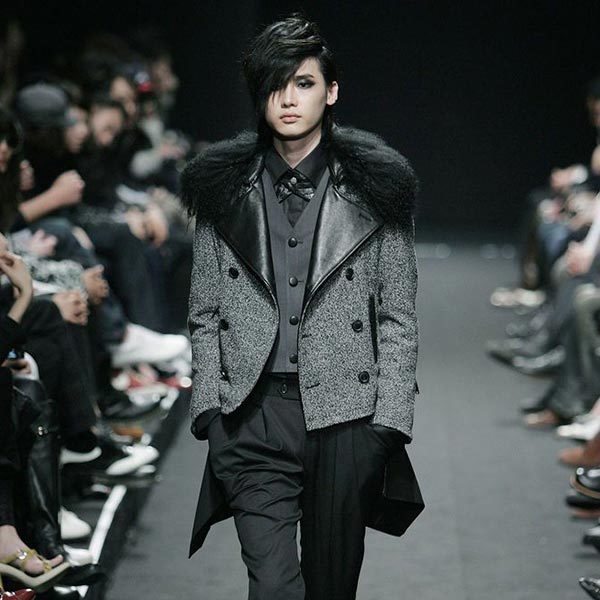 Most fans of the idol might already know this, but the actor used to be a model before he entered the acting industry. Lee Jong Suk was only 16 when he debuted in 2005 as a runway model at Seoul Fashion Week. 
With his good looks, the actor could definitely go back to being a model again whenever he wants, seeing as he looks like he hasn't aged a day since he was 16.
5. Was originally training to debut as a rapper
Even before modelling or acting, Lee Jong Suk was originally training to debut as a rapper as a former SM Entertainment trainee. This is the company that debuted Girl's Generation, SHINee, EXO and many more popular idol groups. 
He trained for 3 months for an idol group rumoured to be called Real, but he soon quit after the agency broke its promise to debut him as an actor as well. The group went on to debut under another name instead.
6. Debuted as an actor in Prosecutor Princess in 2010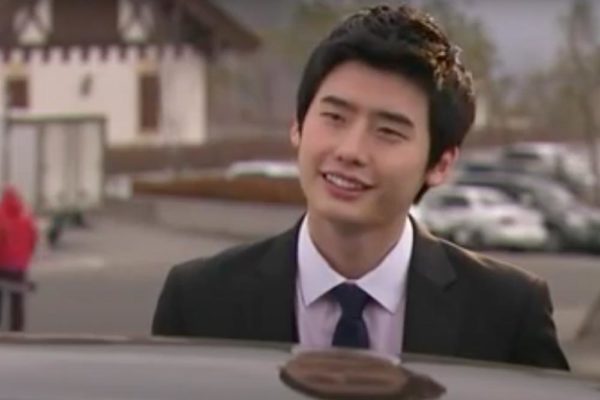 Lee Jong Suk in Prosecutor Princess
Source
Lee Jong Suk made his acting debut in the drama, Prosecutor Princess, in 2010. He played the assistant of the second male lead. 
He started to gain more popularity after appearing in the hit drama Secret Garden starring Hyun Bin, where he caught viewers' eyes as a budding musician. His ultimate breakthrough came with his success in the high school drama School 2013. This drama also won him his first acting award of Best New Actor in 2012 at the KBS Drama Awards. 
Since then, his acting career took off, and he is now one of the most well-known actors of our generation.
7. His favourite characters that he has played so far are Park Soon Ha and Cha Eun Ho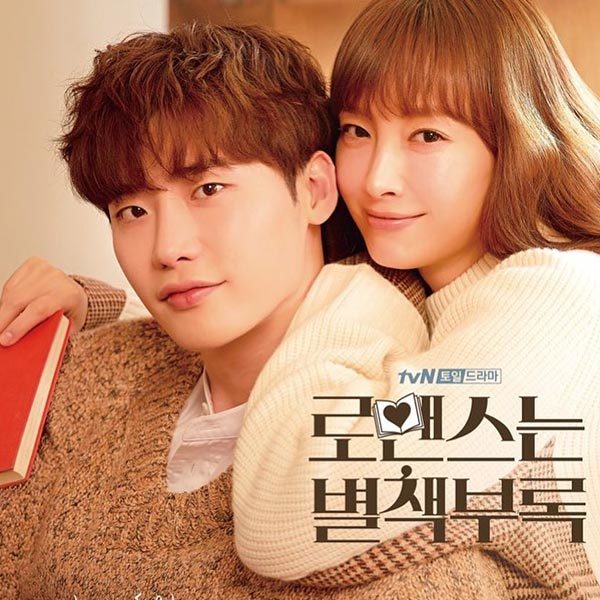 Lee Jong Suk and Lee Na Young in Romance is a Bonus Book
Source
In an interview with ESQUIRE Korea, Lee Jong Suk mentioned that his favourite characters that he has played so far are Park Soon Ha from I Can Hear Your Voice and Cha Eun Ho from Romance is a Bonus Book. Though he thinks that both characters are nothing like him in real life, he wishes to be more like Cha Eun Ho.
He has also expressed that he wants to play a character who cries a lot in the future because he thinks he can do it well.
8. Experienced a big acting obstacle while filming Doctor Stranger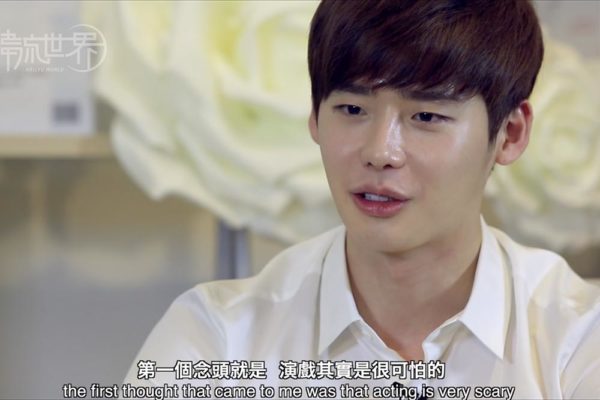 Lee Jong Suk experienced one of his biggest acting obstacles while filming as the only lead actor in Doctor Stranger. In an interview with Estar Entertainment, he mentioned that the responsibility of his role as a doctor trying to flee North Korea was too heavy on him as he couldn't relate to the emotions needed to be portrayed. After filming, he felt that "acting is very scary" and revealed that he had many regrets in certain scenes.
Also read:
Madame Tussauds' New K-Wave Zone Lets You Take Selcas With Your Favourite K-drama Actors Including Kim Woo Bin
9. Started acting because of his role model, Rain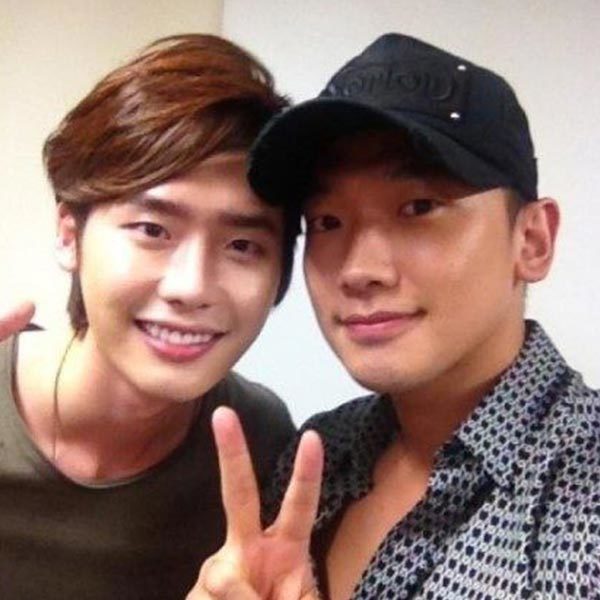 After watching him in the drama Full House, K-pop singer and actor, Rain, became Lee Jong Suk's role model and idol. In an interview with KBS TV, he said that it wasn't that he just wanted to act after watching Rain, but rather he wanted to be as cool as Rain. 
In 2012, Lee Jong Suk posted a picture of him and Rain on his Me2day, a Korean social media app similar to Twitter, captioning it, "My lifetime role model!". They became close friends in 2014, together with Jung Suk Won, after filming R2B: Return to Base.
10. Is best friends with actor Kim Woo Bin

Lee Jong Suk has been best friends with Kim Woo Bin since their modelling days. They even played the role of best friends in the drama School 2013. The pair jokingly said in an interview with Entertainment Weekly that they felt that it was more of a love rather than a friendship between them on the show. 
In 2016, both of their dramas, W and Uncontrollably Fond, were aired at the same time every week. Despite their rivalry with the drama ratings, they made a friendly bet that whoever does better has to treat the other to a meal.
11. Had a cameo in Weightlifting Fairy Kim Bok-Joo to support Lee Sung Kyung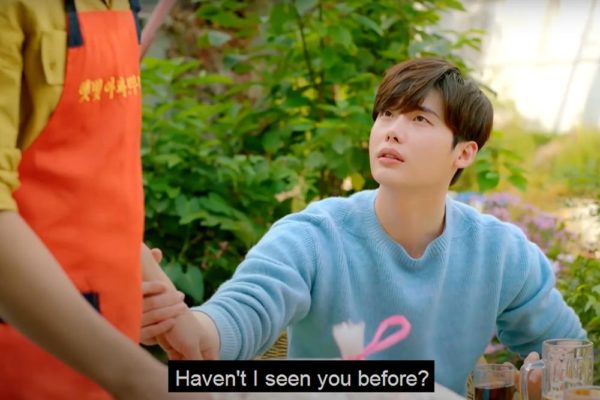 Lee Jong Suk in Weightlifting Fairy Kim Bok-Joo
Source
Lee Jong Suk is also good friends with Lee Sung Kyung, who stars in Weightlifting Fairy Kim Bok-Joo, alongside Nam Joo Hyuk. Lee Jong Suk appeared in a cameo in the drama to support her. 
In his cameo, he grabs Dae Ho's (Kang Ki Young's) wrist and asks, "Have I seen you somewhere before?", poking fun at how both Kang Ki Young and Lee Jong Suk had worked together earlier in the year. 
Kang Ki Young replies, "You look like a comic character yourself", hinting at a reference to Lee Jong Suk's drama, W, where he played the role of a webtoon character.
12. Served as a social worker in the military
Due to a car accident that ruptured his ACL when he was 16, Lee Jong Suk was deemed unfit for service as an active duty soldier. Therefore, he served as a social worker in the military. Though his enlistment location was not revealed, many reporters and fans still gathered when he was enlisting. This resulted in him having to sign his official documents in an underground parking lot instead of the military office.
13. First thing he wanted to do after discharging was update his Instagram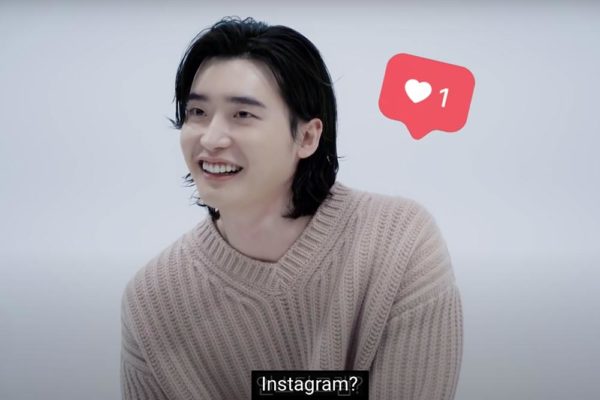 In the interview with ESQUIRE Korea, Lee Jong Suk said that the first thing he wanted to do after discharging from the military was to update his Instagram. He knew that his fans were curious about him and how he's doing, so he spent 2 hours thinking about what to post. Follow his Instagram page to keep up with his charming selfies and drama updates.  
14. Wants to be open about being in a relationship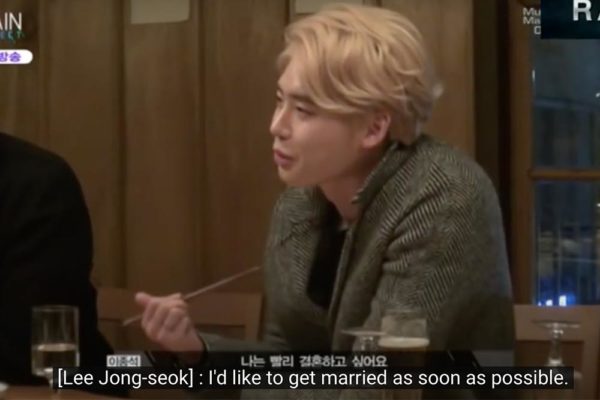 As a man who has starred in many romance dramas, Lee Jong Suk himself is a romantic at heart. On Rain's variety show, Rain Effect, in 2014, he said, "Lately, whenever I look at beautiful scenes in dramas, my heart starts to flutter. I'd like to get married as soon as possible." 
He has revealed that if he were to get into a relationship, he will be open about it and publicly announce his romance. He has a positive opinion on public relationships and thinks that it would be better to share with the world before a scandal photo emerges.
15. His ideal type is someone like Lee Na Young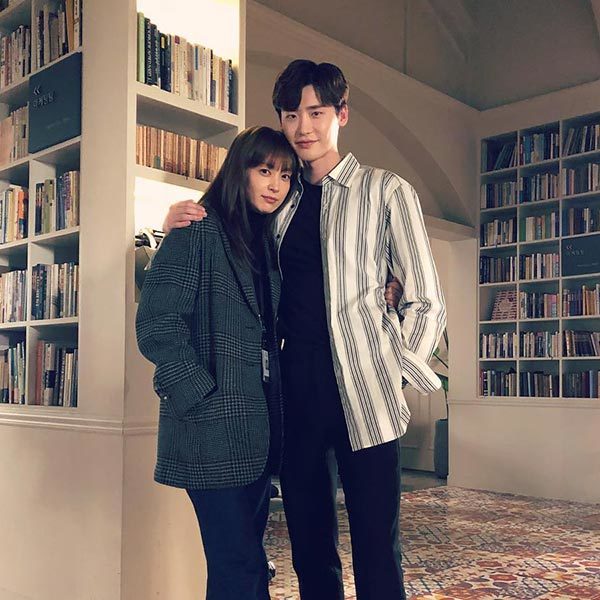 Lee Jong Suk's ideal type is someone like his Romance is a Bonus Book co-star, Lee Na Young, as he really likes her distinctive talking style. At a press conference interview for Romance is a Bonus Book, he joked that he is a successful fan of Lee Na Young since he got to work alongside her. 
16. Prefers coffee over alcohol

Lee Jong Suk working as a barista in Café 89Mansion
Source
Lee Jong Suk prefers coffee to alcohol, as he cannot handle alcohol well and tends to fall asleep after drinking. He loves hanging out at cafes to have a good chat with his friends, and this is what led him to open his own cafe, Café 89Mansion. However, due to the pandemic, he was forced to permanently close his cafe on 14 September 2020, his birthday. 
Fans were saddened by the news and shared their hopes that he could reopen the cafe again someday. After all, he looks like he's really enjoying himself in this clip of him working as a barista in the Café 89Mansion.
17. Is a certified Taekwondo black belter
Lee Jong Suk has obtained his black belt in Taekwondo, reaching Dan 4, meaning he is skilled enough to be an instructor.
18. Is a certified pilot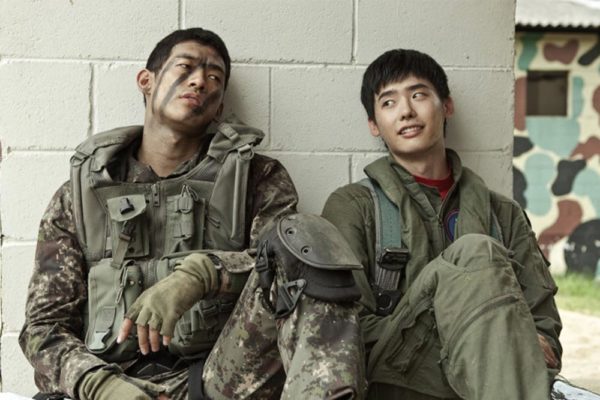 Lee Jong Suk (right) in R2B: Return To Base
Source
A man of many talents, Lee Jong Suk is even a certified pilot. He had to train for 3 months to appear in the film R2B: Return To Base as part of a special pilot team. From this experience, Lee Jong Suk mentioned that he developed respect for pilots and wants to continue to become an actor with more skills.
19. A video of him performing to PSY's "New Face" has over 18 million views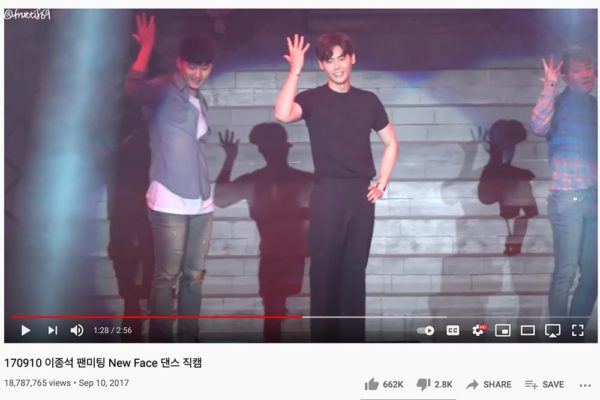 As if this Korean heartthrob couldn't get any more charming, the actor is known to do musical performances such as singing and dancing during his fanmeets. This adorable clip of him bashfully performing to PSY's "New Face" has gained over 18 million views on Youtube.
20. Is currently in talks to star in a new action film
Since Lee Jong Suk's hiatus from being in the military, fans are eagerly looking forward to seeing him take up potential projects.
For now, he is said to be considering taking part in an action film, Decibel (working title), with Kim Rae Won, Jung Sang Hoon and Park Byung Eun. The production company has already confirmed that Kim Rae Won will be taking the lead role.
21. Rumoured to be starring in a new drama with Song Hye Kyo
On top of the new action film, he is also rumoured to be starring in a new romance drama alongside actress Song Hye Kyo. Though the plot has yet to be revealed, the script is said to be written by Kim Eun Sook, the man behind the hit dramas Descendants of the Sun, Goblin and Mr. Sunshine.
K-Drama Fans Are Excited To See What Lee Jong Suk Has Planned For The Future
It's okay to admit that you've rewatched While You Were Sleeping, W, Pinocchio and many more Lee Jong Suk dramas an embarrassing amount of times while waiting for the actor to make his comeback. We're here to assure you that you're not the only one. Just like everyone else, we're keeping our eyes and ears open to see what else Lee Jong Suk has planned for us in the future.
Also read:
20 Song Hye Kyo Facts Including Her Career, Life After Divorce & Getting Back With Hyun Bin