Loewe Grass Sneakers
From Crocs stilettos to sneakers that actually swim, quirky footwears are quite the trend right now. If you're planning to hop onto the bandwagon, here's one design for you to consider ‒ luxury brand Loewe recently released sneakers made of synthetic grass so you can blend in with your lawn. 
The design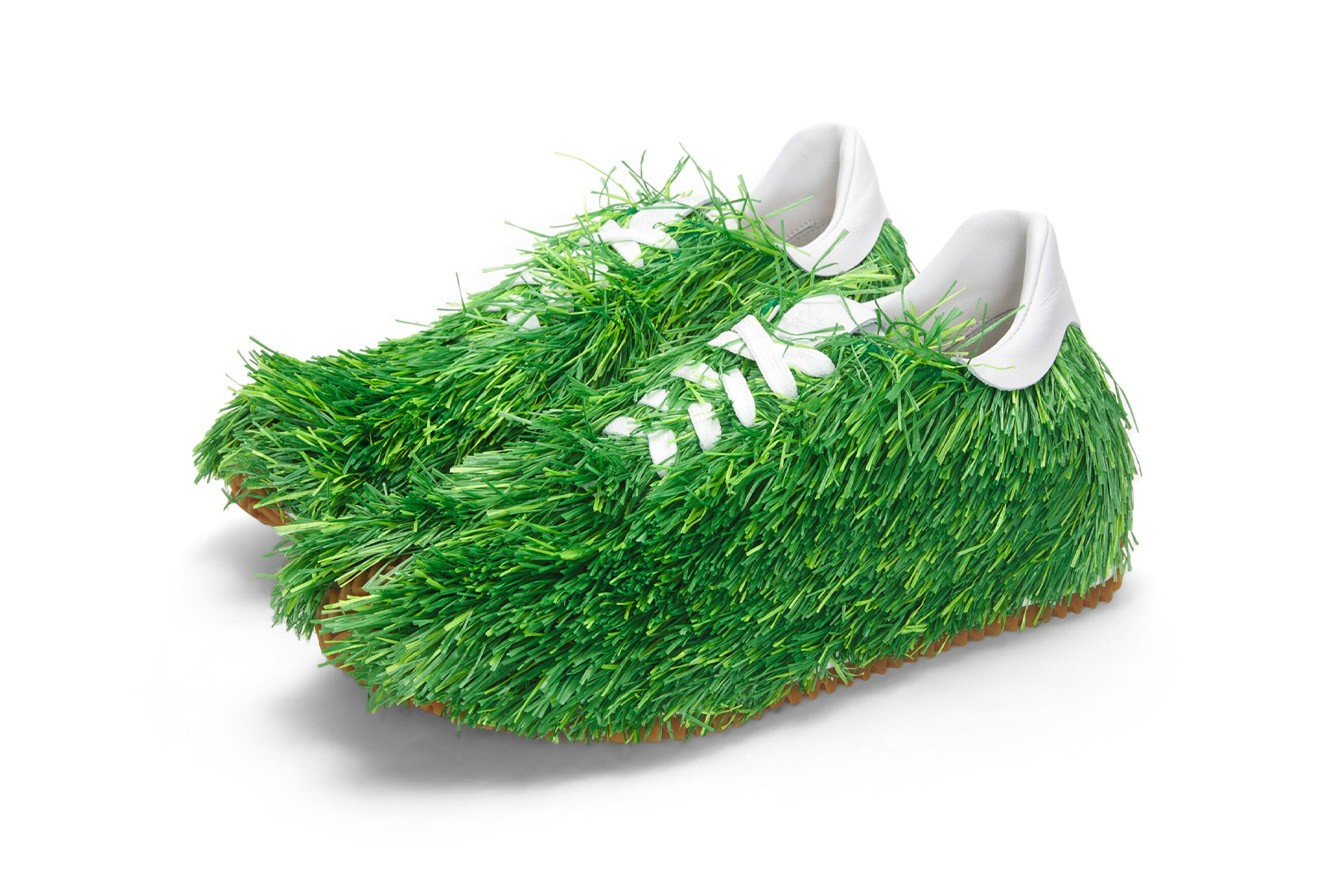 Rest assured you don't need to have green fingers to actually wear this pair of grass sneakers. The exterior of the lace-up sneakers is embroidered with synthetic raffia that gives the effect of natural grass. In other words, you won't need to water these shoes to give them a "lush" green look.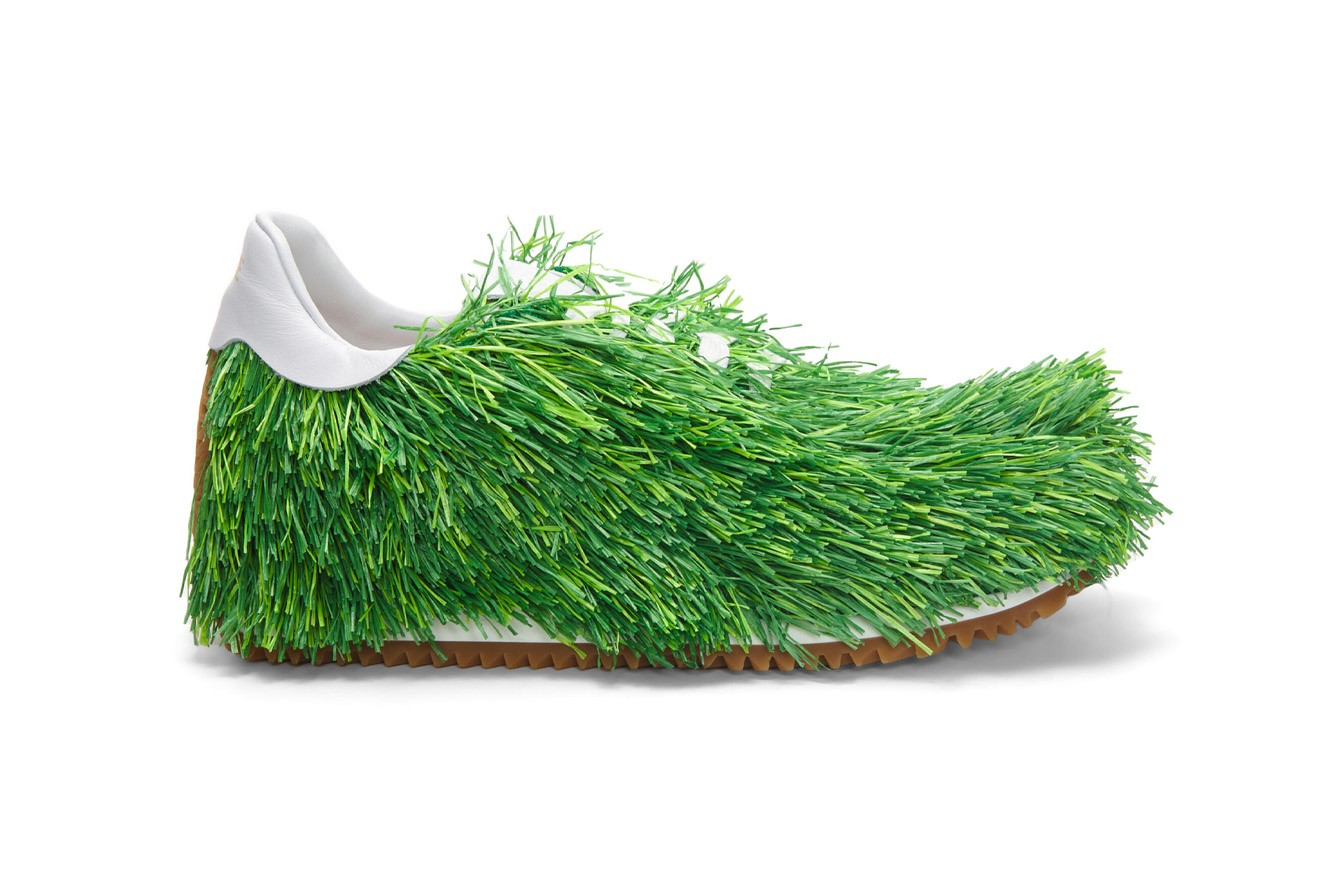 In case you're wondering about the actual colour of the shoe beneath the grass, it is white. The white midsoles are concealed below the "overgrowing" greenery at the bottom, you'll also find the honey rubber waves sole that loop from the toe to the back of the heel.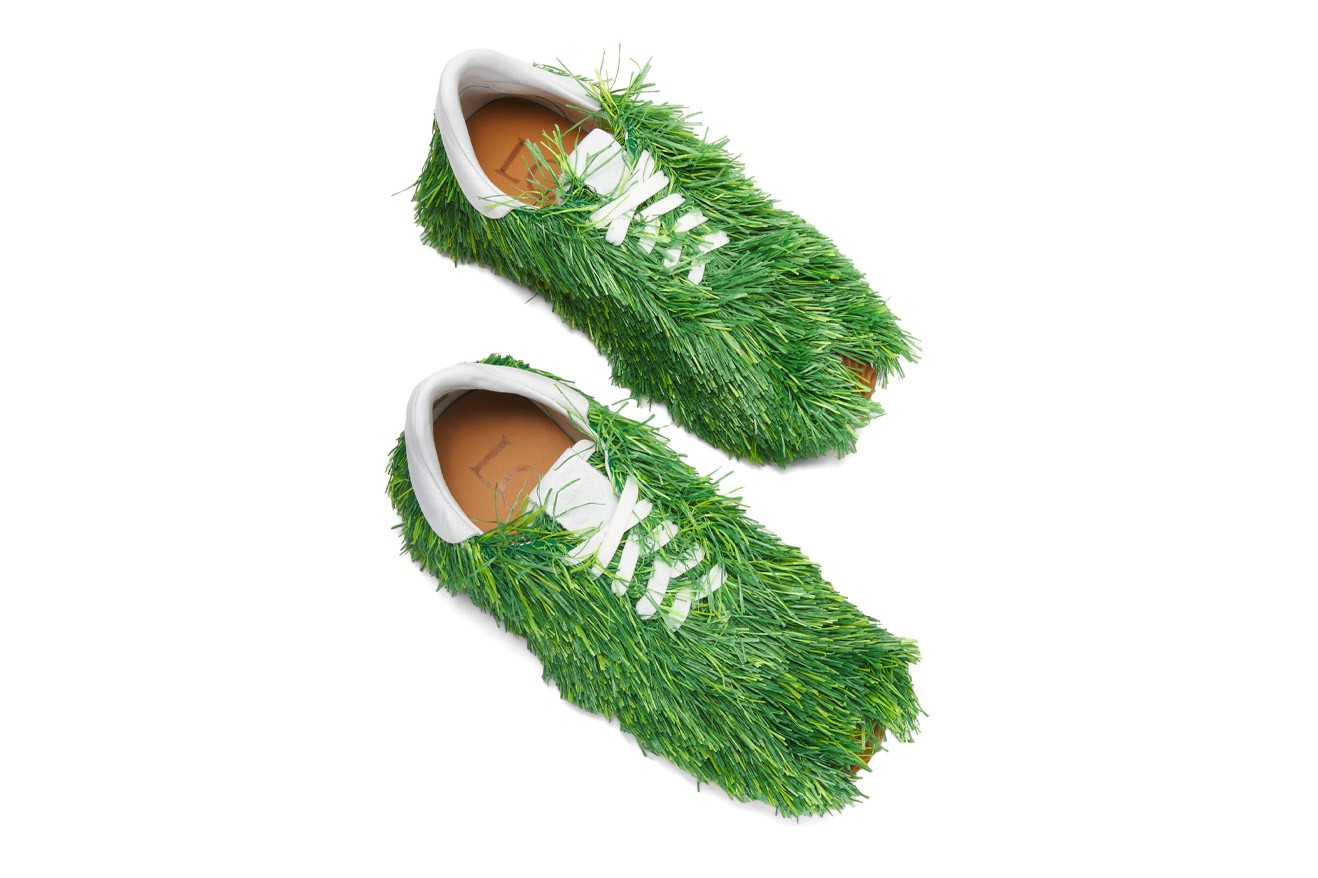 Staying on theme, the inserts printed with Loewe logos are also decked in brown, which reminds us of soil. Upon closer inspection, you'll also notice the embossed anagram of Loewe's logo on the tongue of the sneakers.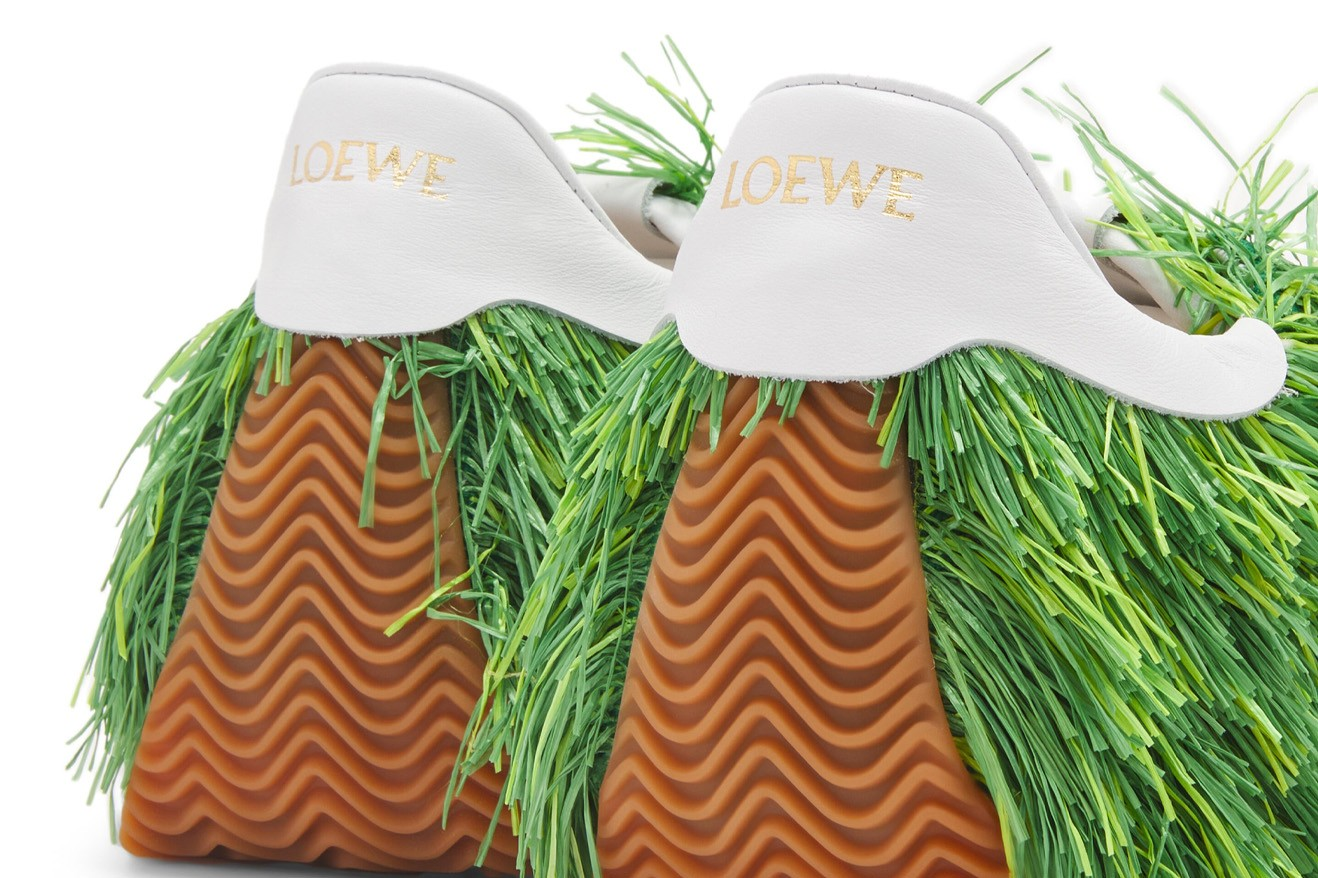 On the back, the white leather heel tabs also feature the branding of Loewe in gold lettering. 
Each pair of grass sneakers retails at $2,650. 
Get Hold Of These Grass Sneakers Before They Are "Lawn" Gone
Whether you're looking to add a pop of colour or some edge to your outfit, grab the attention of others when you make Loewe's grass sneakers a part of your ensemble. Chances are, you might even inspire onlookers to kickstart their journey toward a green lifestyle. 
The unconventional pair of shoes is available for purchase on Loewe's official website and at all Loewe outlets. 
All images courtesy of Loewe.
Also read: 
Tiffany & Co. x Nike Launches Exclusive Air Force 1 Low Sneakers In Black For A Chic Yet Comfy Look