LOEWE x NMIXX
2022 is truly the era of girl power, with a new generation of K-pop girl groups dominating the music charts throughout the year. 
NMIXX has shown us that they've been booked and busy this year too. Apart from their latest comeback with DICE and Funky Glitter Christmas, Spanish luxury fashion brand LOEWE has just announced them as their newest global brand ambassadors.
The campaign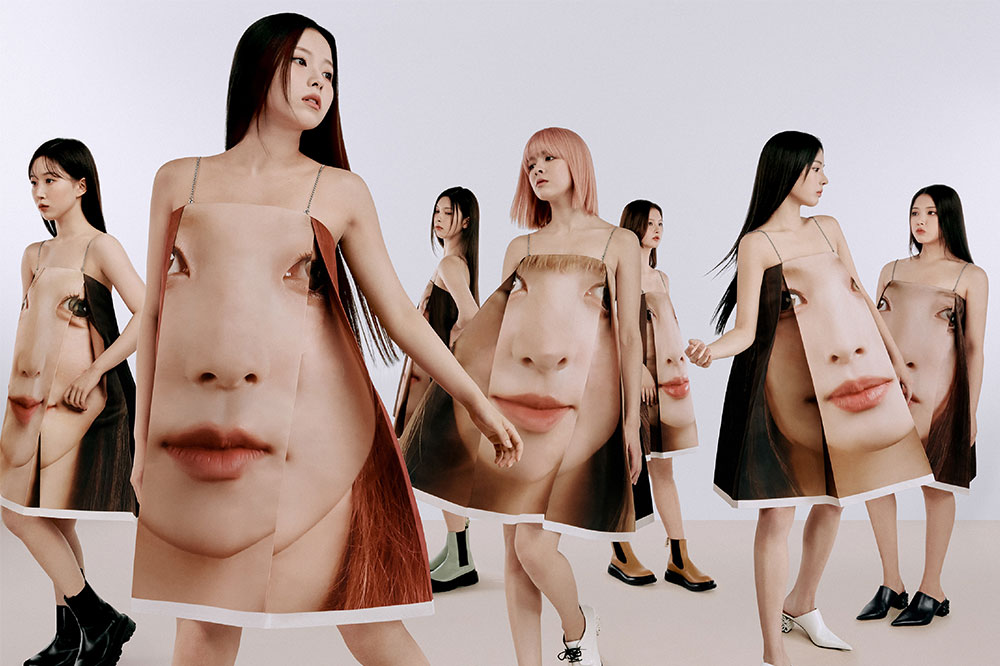 Image courtesy of LOEWE
Stealing the spotlight of the LOEWE x NMIXX campaign is the giant face print dress. Honestly, despite NMIXX being known for their fresh and new concepts, nothing could prepare us for these fits. 
Each NMIXX member was decked in a dress featuring their own extremely zoomed-in faces, all while striking a serene model pose. At first glance, I made the same facial expression as their debut song — O.O.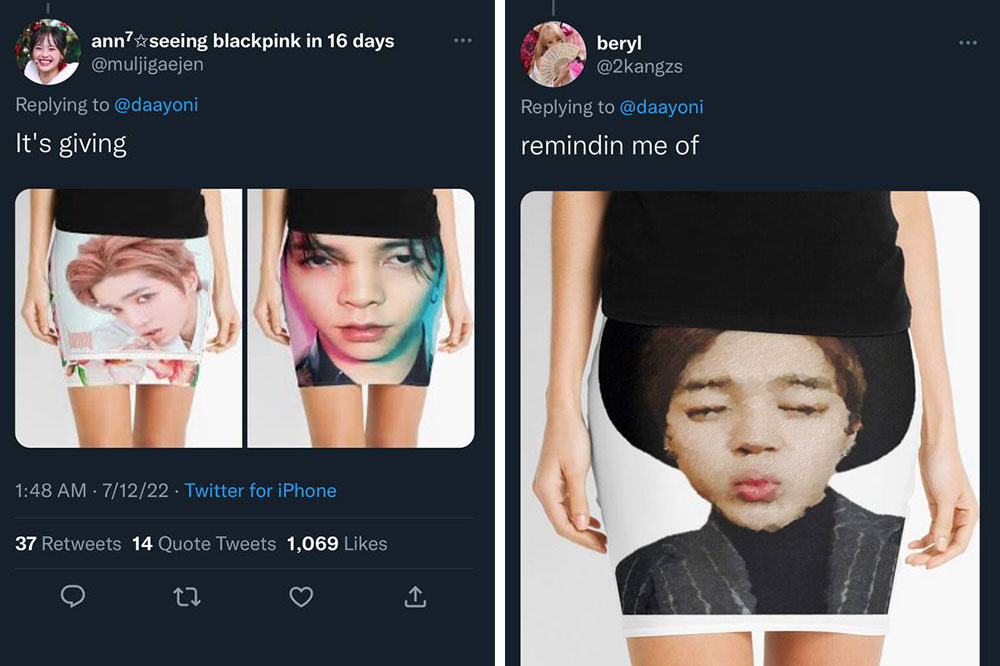 Source
Fans have taken to Twitter to express their shock over seeing the campaign pictures. Hilariously, some even compared them to customisable K-pop artist skirts that fans can purchase on AliExpress.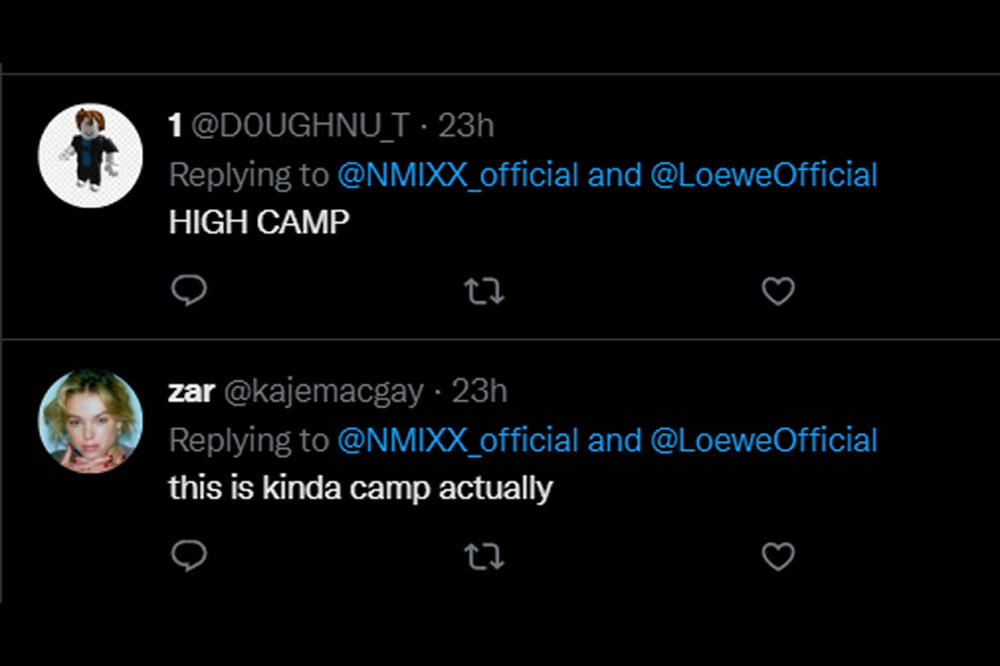 Source
However, others defended the playful and quirky dresses, claiming that they suit the camp theme. 
The face dresses are one-of-a-kind custom versions for each member — this means that it's even rarer than any of your NMIXX album photocards. 
Plus, wearing your bias as your OOTD sounds like a bigger slay than carrying their photocard around in a holder, at least to me.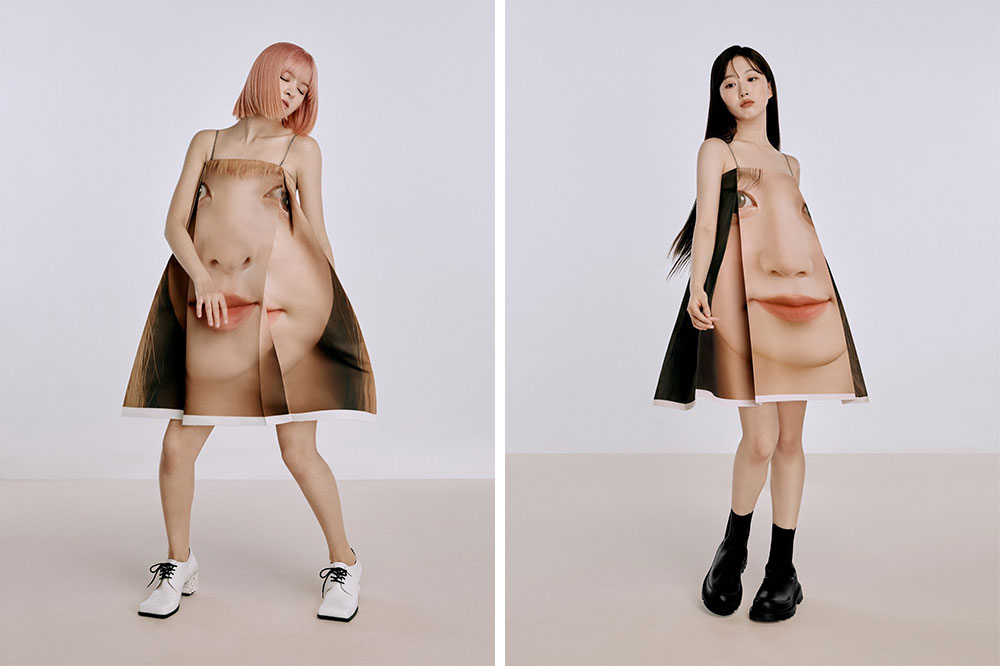 Source
NMIXX's official Twitter page also shared individual photos of each member with their own face-printed dress. Personally, we're not sure if many people can pull this off as well as the girls can, but will you cop or drop? We'll let NSWERs decide.
SS23 pre-collection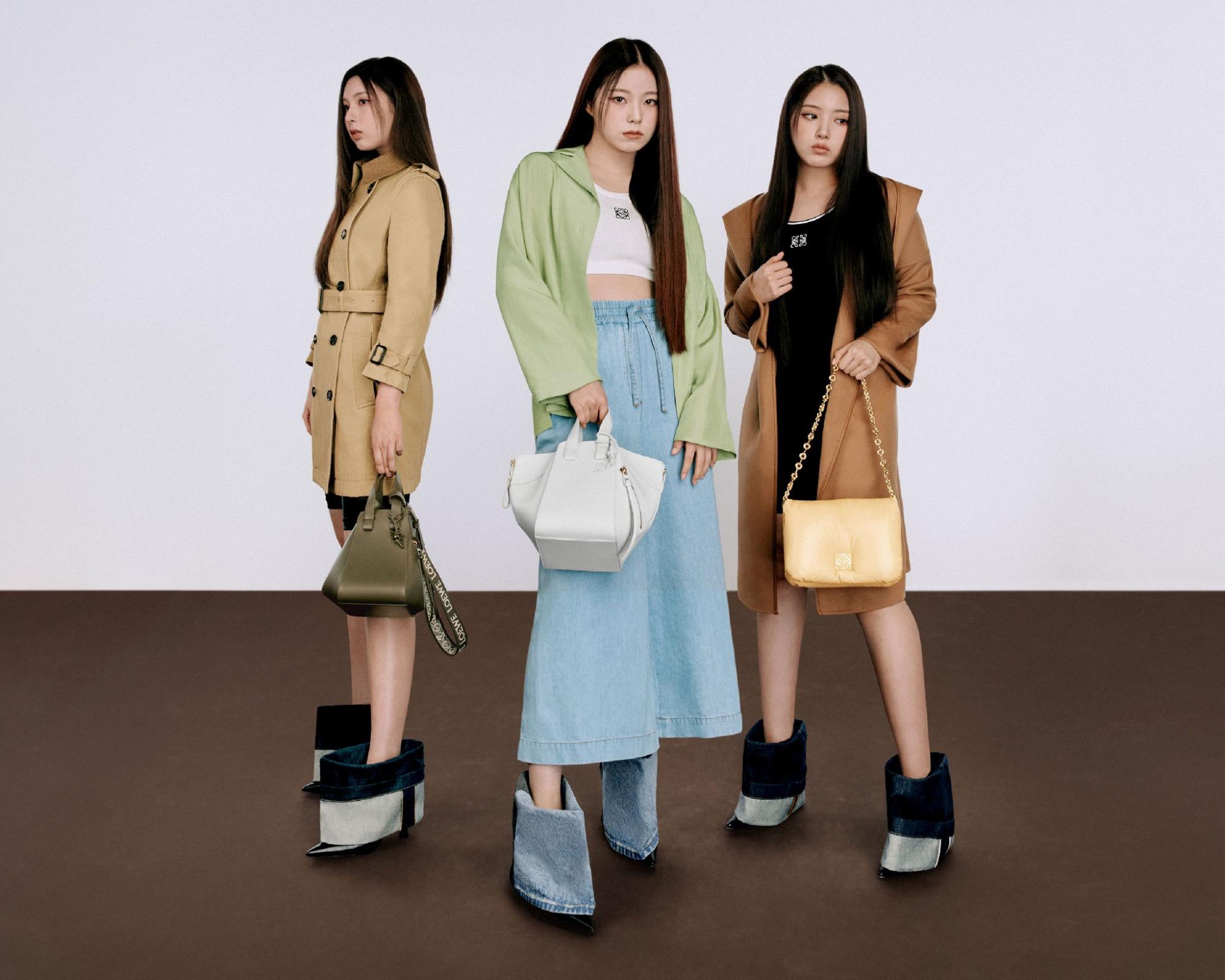 Image courtesy of LOEWE
NMIXX also presents LOEWE's SS23 pre-collection by showing off colourful new bags, apparel and shoes. BAE, Kyu Jin and Ji Woo modelled LOEWE's ankle boot in denim and calfskin, aka unique high cut heels that look as if someone cut up a pair of jeans and only left the bottom part intact.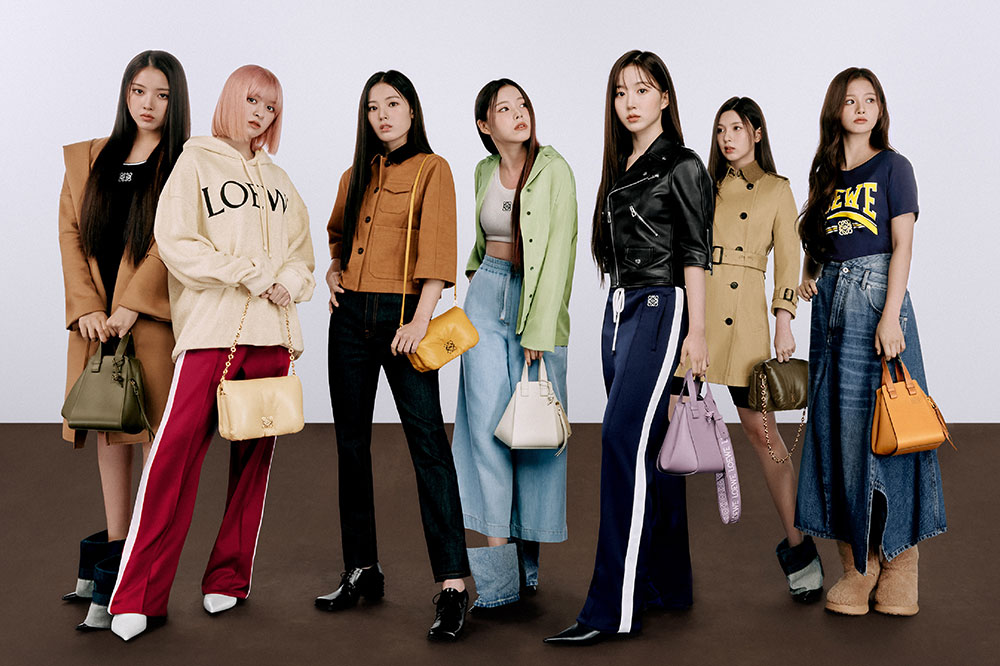 Image courtesy of LOEWE
The rest of the members Lily, Jinni, Haewon and Sullyoon also showed off more of LOEWE's collection, sporting The Hammock Compact and Puzzle Edge handbags in stylish looks. 
The collection is already available to purchase on LOEWE's online store, so fans can cop a matching look with their idols too. 
NMIXX Brings New Fashion Looks As LOEWE's Newest Global Brand Ambassadors
With the rise in K-pop internationally, fans all over the world are hyped to see more and more luxury brands working with their fave idols. Find out more about this unique NMIXX x LOEWE campaign and the latest SS23 pre-collection on LOEWE's website. 
In the meantime, girl group stans can also check out the Blackpink x H&M collection to get inspiration for their upcoming concert in 2023. 
Cover images courtesy of LOEWE.
Also read:
There Is Now A New Blackpink x H&M Collection To Get Inspired For Your 2023 Concert Outfit