Louis Vuitton Scrunchies & Claw Clips
Sksksksk, calling all VSCO girls, there's a new scrunchie in town to add to your growing collection. Louis Vuitton has released hair accessories such as scrunchies and claw clips to take your Instagram photos to the next level. As if paying over $20 for a cup of coffee at the Louis Vuitton cafe wasn't enough to blow our minds, read on to find out how much these hair accessories cost in comparison.
Scrunchies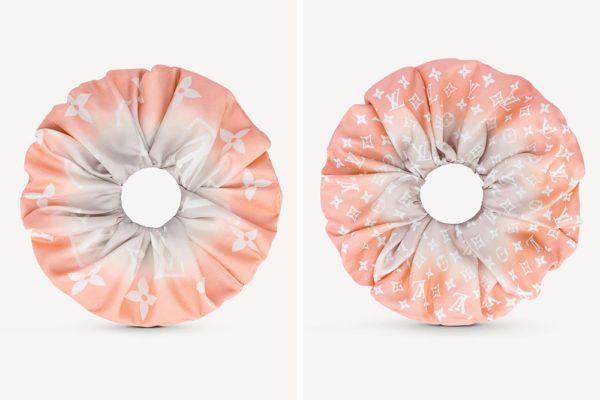 The first scrunchie has a sweet peach and grey gradient tone, with the brand's monogram in different sizes on both sides.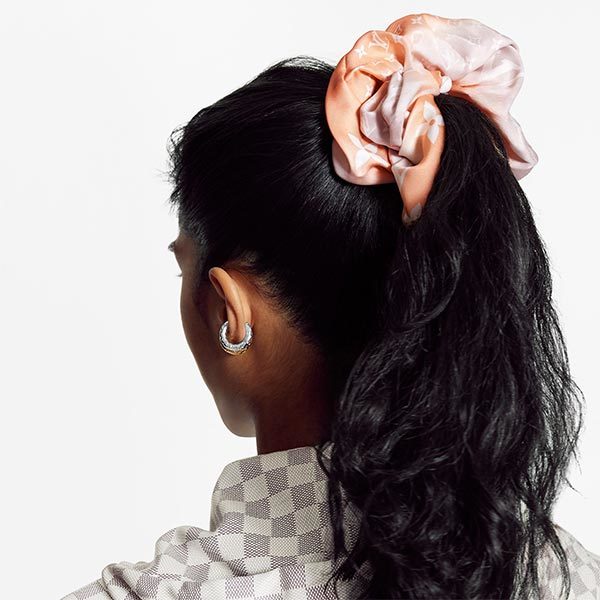 Draw everyone's attention to your Louis Vuitton scrunchie when you put your hair up in a high pony. You can also wear it as a bracelet around your wrist, adding a nice pop of colour to your outfit.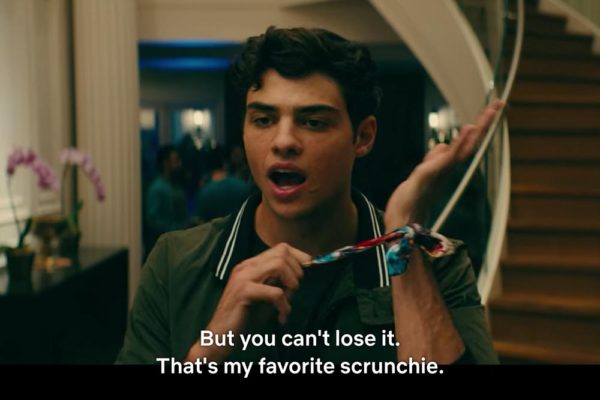 Image courtesy of Netflix
Influenced by To All The Boys I've Loved Before, where Peter wears Lara's scrunchie on his wrist, giving a boy your scrunchie has come to signify that you have romantic feelings for him. 
We're not too sure if you'll want to give this scrunchie to a boy you like though, as this $385 scrunchie seems a bit too precious to part with.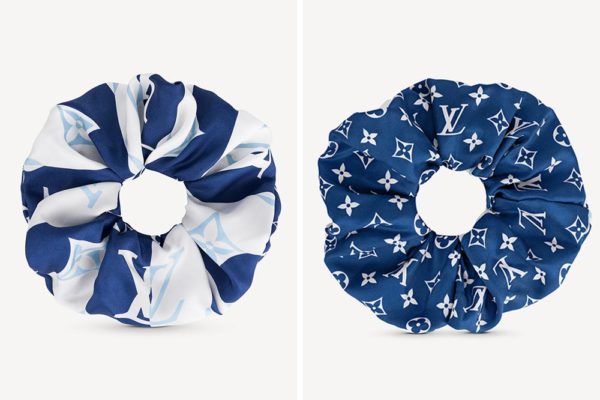 The second scrunchie is just as oversized and puffy as the first, but in navy blue and white. Both sides of the scrunchies have differing patterns, with one side having alternating blue and white stripes with the LV logo while the other has a solid blue base. Crafted from pure silk, this scrunchie introduces a bolder look to your #OOTD.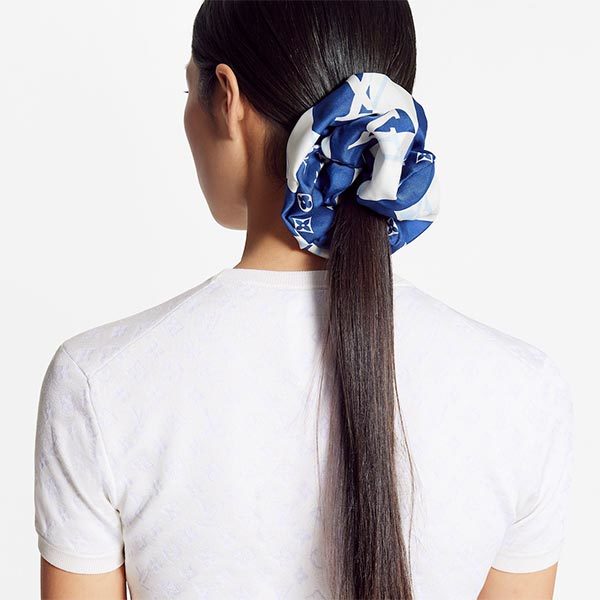 Louis Vuitton has described this scrunchie to be the "perfect accessory for summer escapades". Though April has only just begun, it's never too soon to start planning your summer outfits in Singapore. This scrunchie is also retailing at $385.
Also read:
Louis Vuitton Just Opened A Cafe & Chocolate Store In Tokyo For Those Who Want A Taste Of Fashion
Claw clips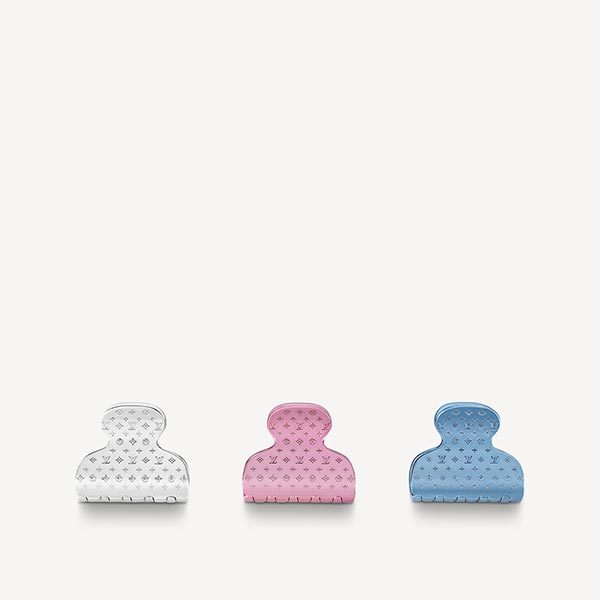 Besides scrunchies, it seems like Gen Z is bringing back more popular hair accessories from the '90s such as claw clips. Louis Vuitton's hair clips come in a set of 3 in white, as well as pastel pink and blue. The clips once again feature an allover Louis Vuitton monogram design, with a slightly raised texture to stand out. 
The hair accessories are retailing at $775.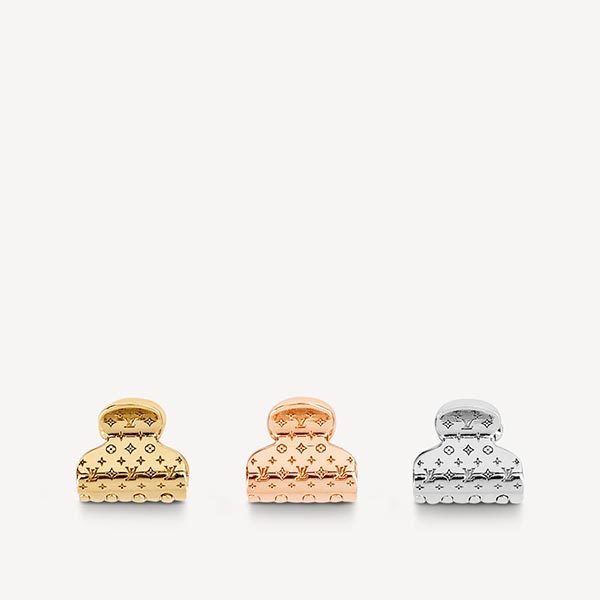 If pastel colours aren't your thing, Louis Vuitton also offers a similar set of hair clips in metallic colours instead. Reflecting colours that seem to sparkle in the light, the Nanogram Hair Set can be worn with other jewellery pieces to radiate a cool and chic look.
The Nanogram Hair Set is retailing at $490.
K-pop idols' hairstyles

If you're looking for inspiration on how to style your hair with these Louis Vuitton accessories, take your cue from K-pop idols who have been hopping on the trend. For BLACKPINK's Jennie (left), scrunchies can do more than just a ponytail. She rocked an adorable space bun look for her photoshoot, with the scrunchies adding an extra volume of puffiness.
Meanwhile, MAMAMOO's Hwasa (right) makes use of hair clips in a more unique and modern style. Instead of holding her hair up with them, she flaunted the clips on the side of her head. With more K-pop idols styling '90s hair accessories such as butterfly clips and chunky hair bands, perhaps we can look forward to Louis Vuitton releasing more of such accessories.
VSCO Girls Can Now Flex These Louis Vuitton Scrunchies & Clips On Their IG Feed
While Louis Vuitton's scrunchies and clips are fashionable and cute, we're still contemplating if it's worth burning the potential hole in your pocket. These do look like fun accessories to flex on Instagram though—just remember to snap loads of pictures to make your money count.
Also read:
This Louis Vuitton Bag For Your AirPods Pro Lets You Flex Twice As Hard