M.A.C Cosmetics x The Sims
Fashion and beauty brands have been venturing into the gaming industry through collaborations such as Louis Vuitton x LoL (League of Legends). M.A.C Cosmetics and The Sims first teamed up last year to let fans create makeup concepts for their characters on The Sims 4. The latest M.A.C. x The Sims collab is a real-life eyeshadow palette, so you can twin with your Sims character. But judging from netizens' reactions, it seems like the eyeshadow palette missed the mark for many fans.
Limited edition eyeshadow palette
Usually, makeup collaborations result in all kinds of innovative packaging and products. This limited edition eyeshadow palette, however, comes in a blue box with the logos of the 2 brands, simply stating "M.A.C. Starring The Sims".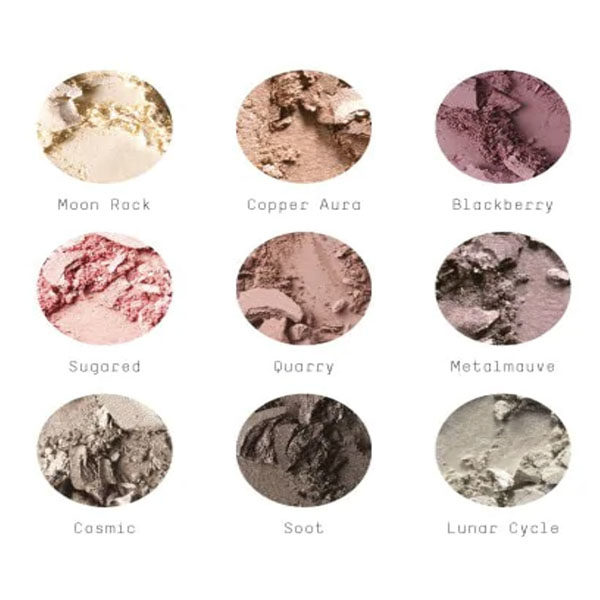 When you remove the palette from the packaging, you'll find a plain black case containing 9 neutral shades in matte and shimmery textures.  
Source
Here's where fans were left wondering where The Sims comes into play. After all, it doesn't take a Sims fan to realise that neither the eyeshadow names nor colours reflect the video game. 
Confused fans have expressed their disappointment in the eyeshadow palette. Instagram user @leemycookies left a comment saying, "This is more disappointing than the first 3 months of 2020." 
Another Instagram user, @asia.bear, suggested that the brand could have included iconic features of The Sims in the palette. Think: shades inspired by the plumbob (a green diamond in The Sims) and the maroon leather corset donned by the pre-made character Bella Goth. 
Others have also commented that the palette is in fact a rehash of a discontinued palette called Solar Glow. According to makeup junkies, the shades and names are similar to the OG palette, which was first released in 2017.  
M.A.C x The Sims Limited Edition Eyeshadow Palette Did Not Pass The Vibe Check
Priced at US$32 (~S$42.20), the M.A.C Starring The Sims eyeshadow palette is an online-only exclusive for US customers. However, despite netizens' reactions, the palette is already sold out. Hopefully, the next time the 2 brands collaborate, the products will include more references to the game, like naming a shade Sul Sul ("hello" in Sims language). 
Also read: 
The Upcoming LOEWE x My Neighbor Totoro Collection Is A Dream Come True For Studio Ghibli Fans