Mini Karaoke Set
Singing sessions hit differently when you are not in a KTV outlet. Who knew we would so sorely miss the dazzling disco ball above us, or the cringey music videos playing on the screen while singing our hearts out.
While it is still unlikely that KTV outlets in Singapore will open up any time soon, you can still satisfy your karaoke needs with this mini karaoke set.
The design
Normally, a karaoke system would come in black. But, this mini karaoke set from Divoom takes on a colourful twist by having it in baby pink or mint green. The set includes a speaker and Bluetooth microphone.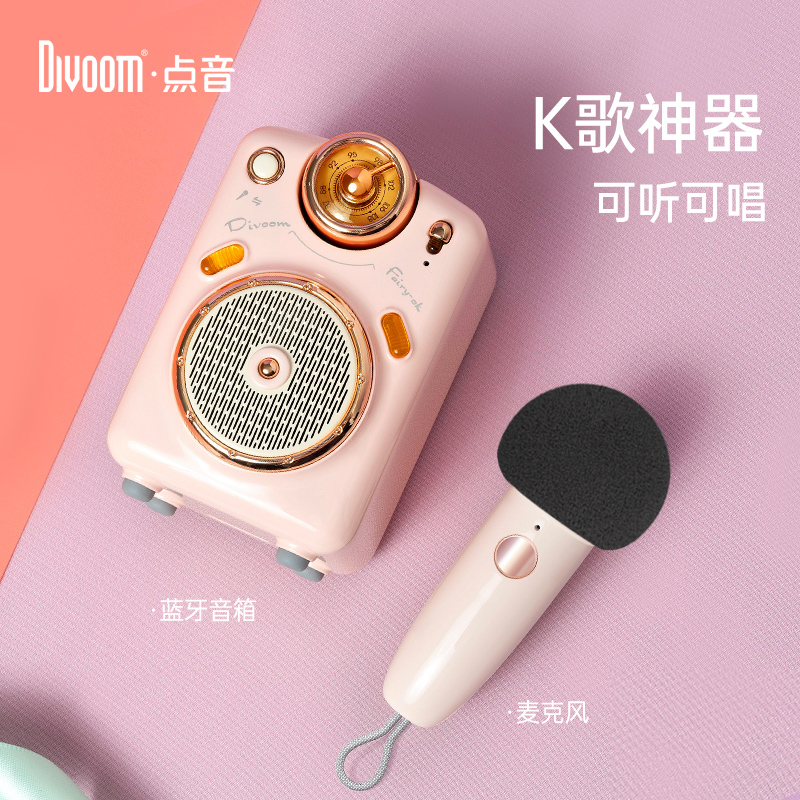 Source
Inspired by the 90's stereo boombox, the speaker takes up almost the entire front part of the karaoke system. The two orange buttons on the sides allow you to go back or fast forward to the next track. As it also doubles as an FM radio, the switch right above allows you to tune into various radio stations.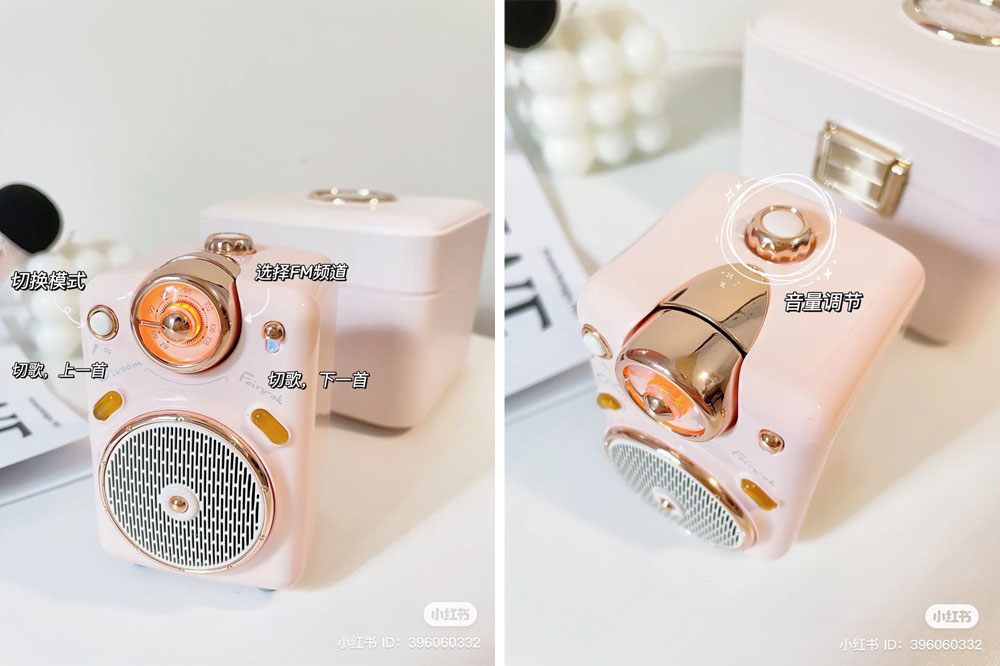 Source
After connecting it to your phone or tablet via Bluetooth, you can switch between modes by clicking on the white button on the left. As for the volume switch, it greets you on top of the system.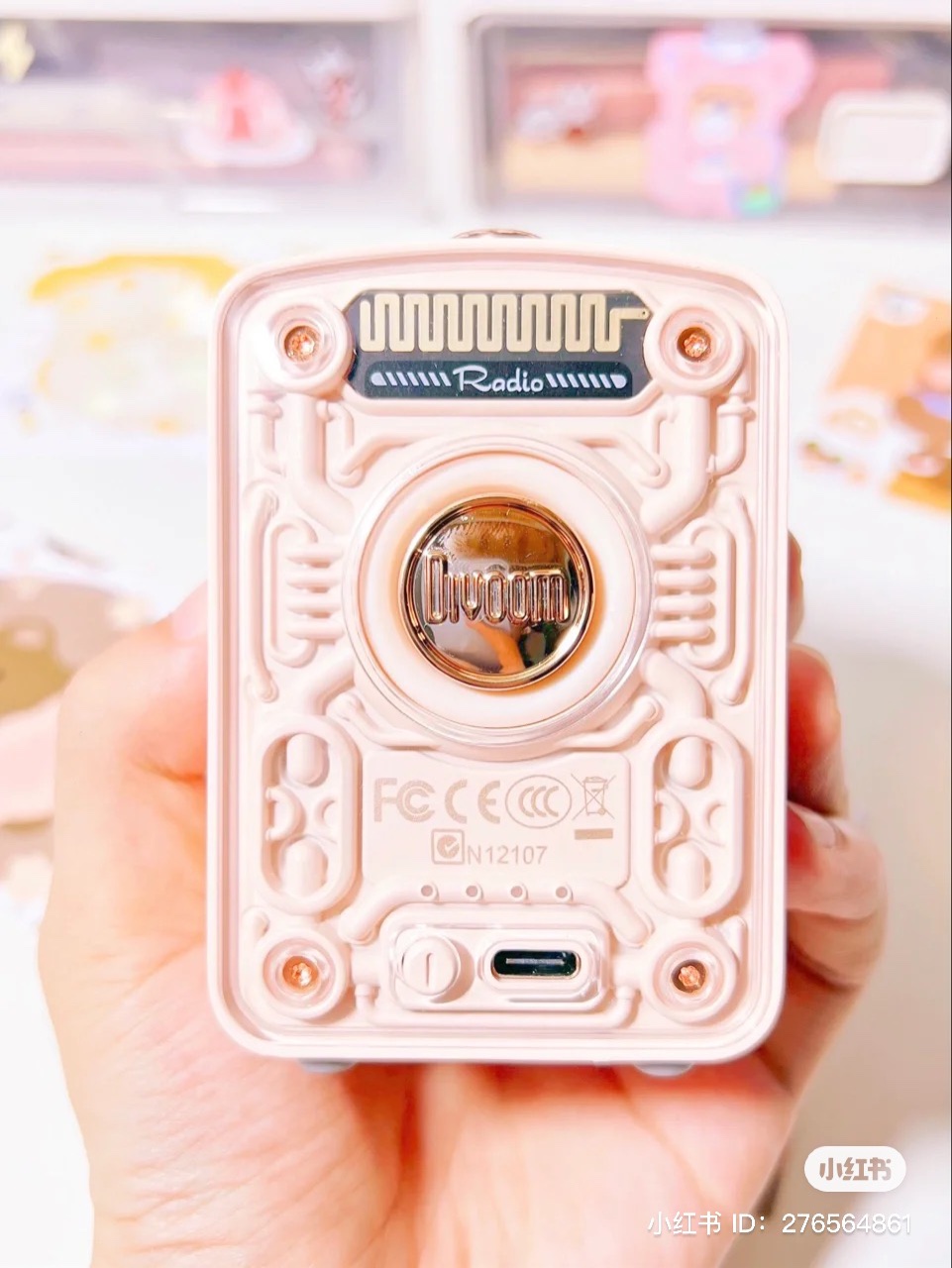 Source
Enough to last through a karaoke marathon, the speaker has a battery life of 6 hours. Once the battery runs out, you can charge it with a USB port which is found at the back, beside the power button. Similarly, the microphone also runs on USB charging and comes with a black microphone cover.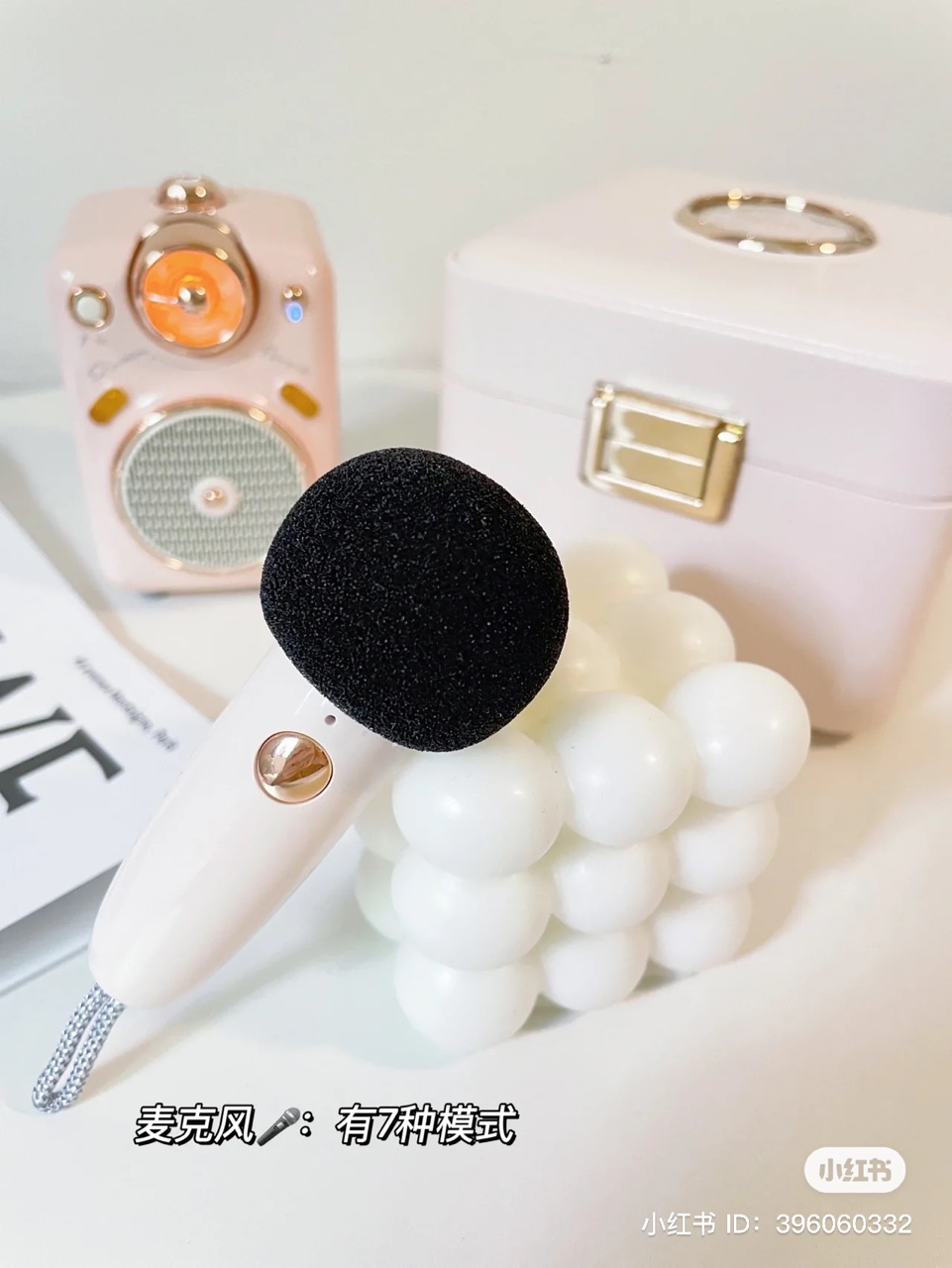 Source
As the saying goes: "Never judge a book by its cover". This microphone might be small but it has everything you need for an unforgettable karaoke experience. It has not only 1, but 7 different voice modes ‒ an impressive feature for a tiny device.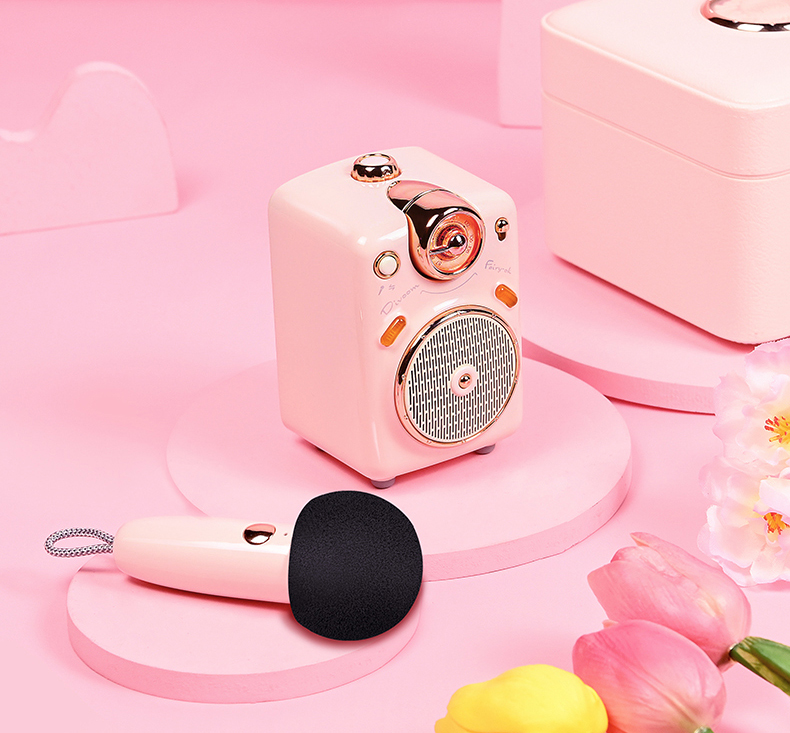 Source
If you're wondering just how small this karaoke set is, the speaker's dimension is 6cm x 9.3cm x 6.5cm and weighs 480g. As for the microphone, it is 3.7cm x 3.7cm x 8.6cm and weighs 32g. Thanks to the petite size, you can easily bring them over to your bestie's house for a fun night belting out anything from Ariana Grande to Jay Chou.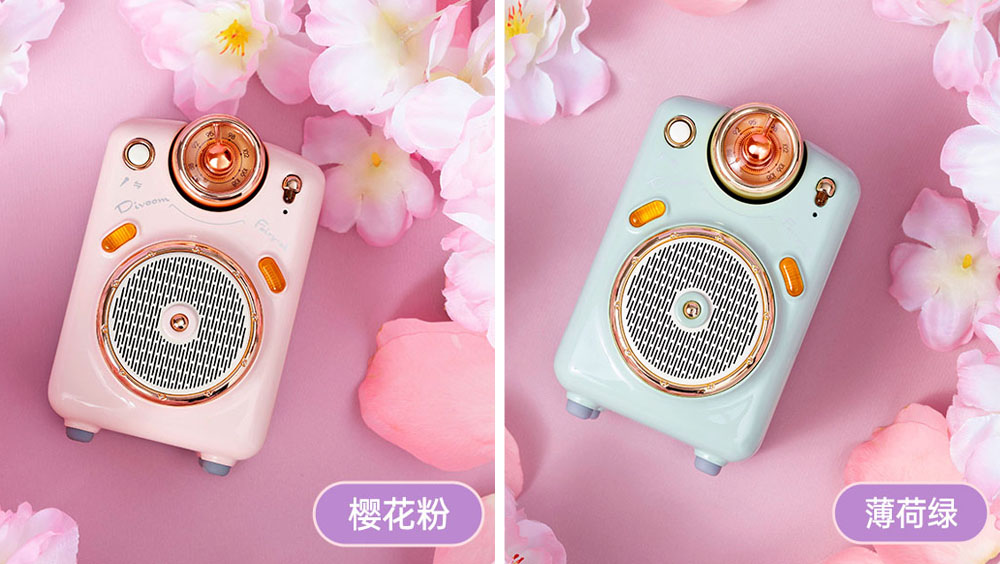 Source
If pink is not your colour, the karaoke set is also available in mint.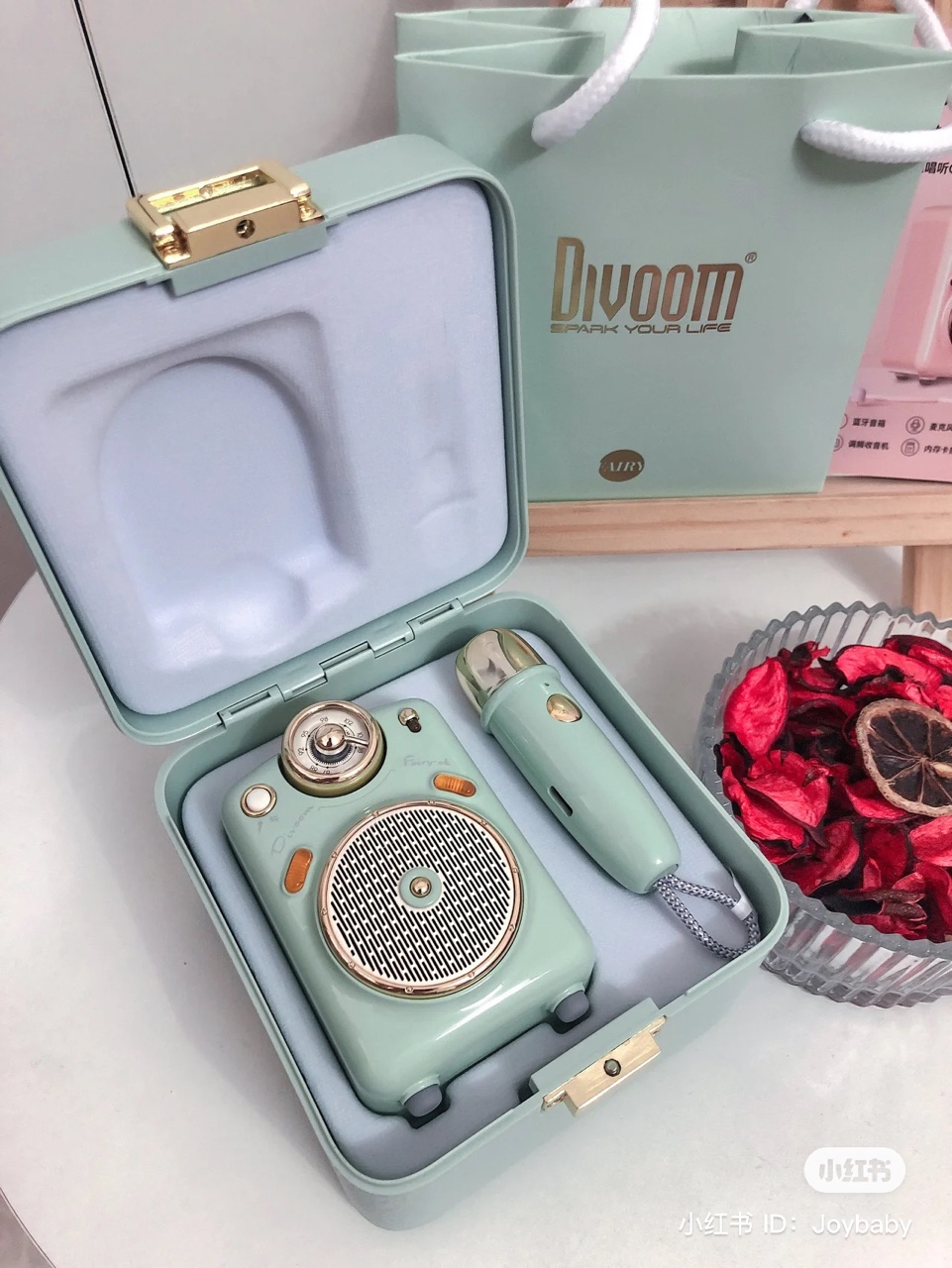 Source
When not in use, you can keep the karaoke set inside the packaging that is padded with styrofoam, preventing accidental damage.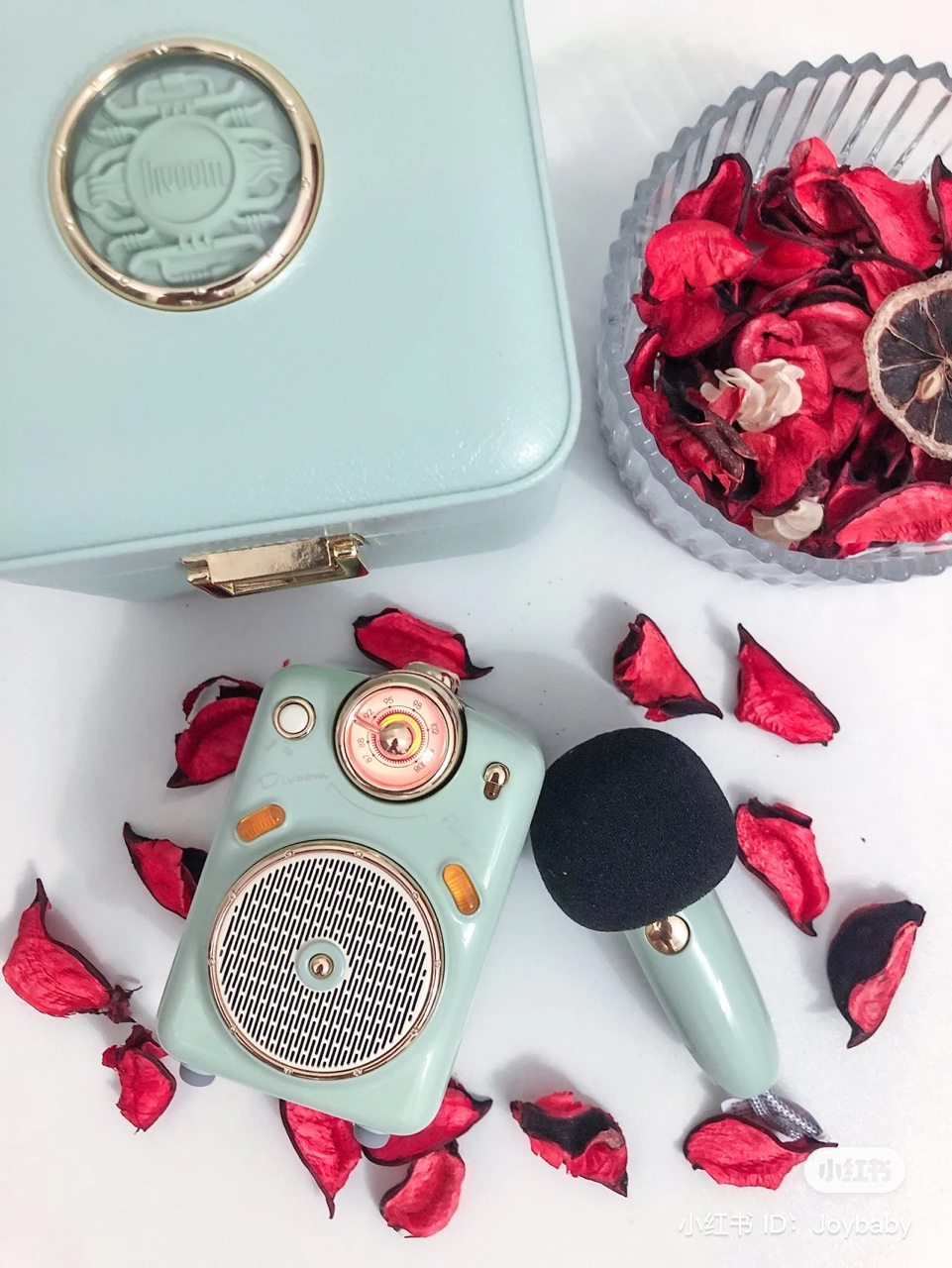 Source
If you happen to know someone who loves singing, this mini karaoke set is also perfect as a gift this upcoming Christmas season. 
You Can Now Satisfy Your Karaoke Needs With This Mini Karaoke Set 
With the ongoing pandemic regulations, you can still have an enjoyable karaoke session at the comfort of your home with this mini karaoke set. It is available for purchase from TaoBao at RMB499.90 (~S$105.30). 
If you're looking for more retro-inspired items, check out this retro-style blender. 
Also read: 
Kakao Friends Now Has Showerheads Shaped Like Microphones For Your Bath Time Karaoke Sessions