Mister International 2023 Singapore
Apart from the F1 hype that took over everyone's feed last weekend, Mister International 2023 was also held at Bangkok on 17 September. From a selection of 36 participants, Singapore's representative Joshua Hee emerged as a Top 10 finalist, stunning audiences with his unique Sang Nila Utama-inspired costume.
The competition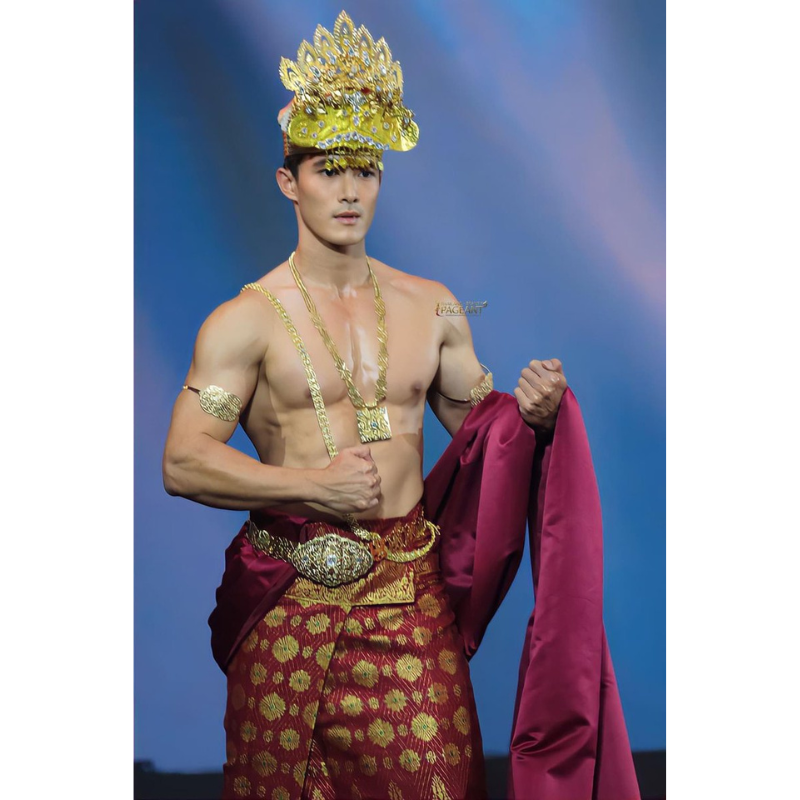 Source
ICYMI, in 2022, Joshua Hee won Mr World Singapore while he was still studying in NTU majoring in Mechanical Engineering. 
During the Mister International 2023 competition, each participant had to don a national costume. Joshua appeared in batik Songket pants, a sarong wrap and a huge gold headdress. He looked just like Sang Nila Utama, the original founder of Singapore, who's best known to have saw a lion, alamak.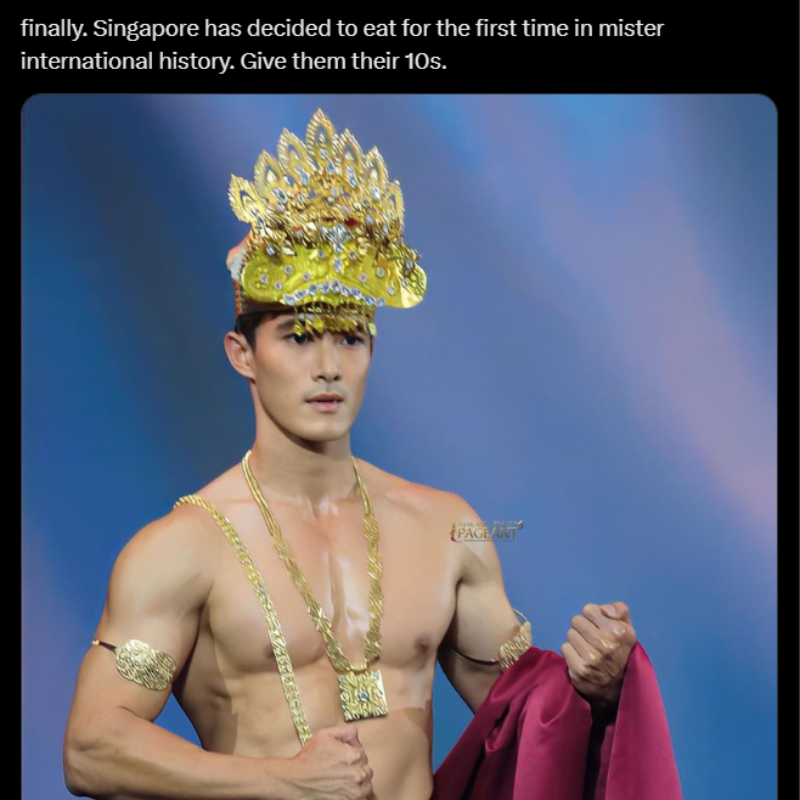 Source
His costume gained the approval of many Singaporeans online, and one X user captioned his outfit: "Finally. Singapore has decided to eat for the first time in Mister International history". 
Joshua's costume was certainly an upgrade from last year's Mister Singapore 2022 outfit, which looked just like SAF's PT shorts and boots, much to the dismay of many Singaporeans.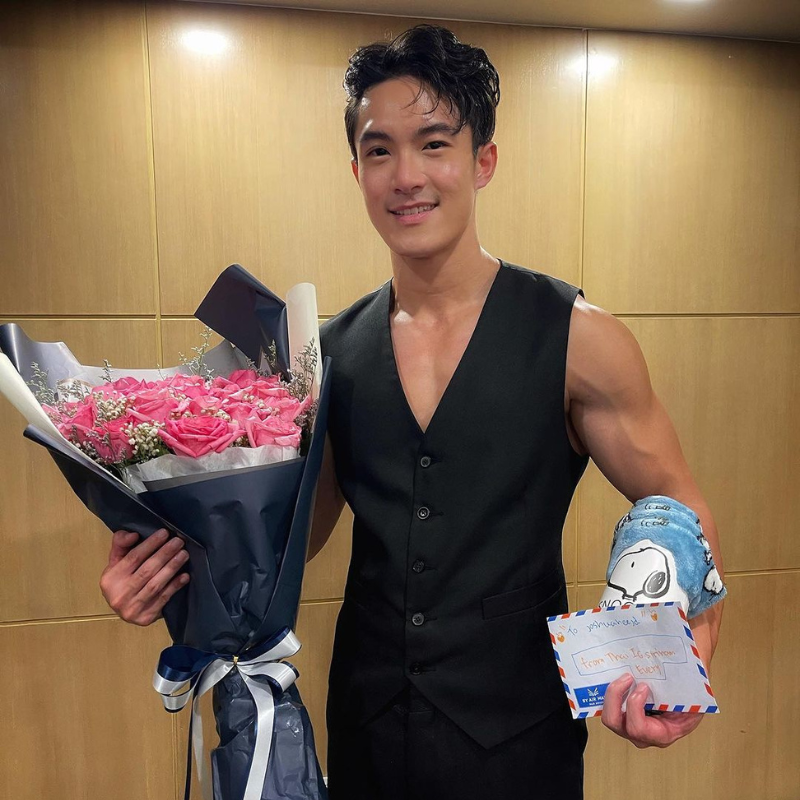 Source
Proudly representing Singapore, Joshua Hee emerged as Top 10 from the Mister International 2023 competition. 
He took to Instagram to express his gratitude for the support from Thai fans, jokingly captioning his post, "you guys gave me more cheers than I've had cups of Thai iced tea!" 
Joshua Hee Emerges As Top 10 From Mister International 2023 In A Sang Nila Utama Outfit
While the Mister International 2023 competition may already be over, many of us are still immensely proud of Joshua for representing our Little Red Dot. For those who can't wait to see him compete in more exciting competitions in the future, stay tuned to Joshua's Instagram account for more updates. 
Also read:
16 Facts About Joshua Hee, The Mr World Singapore 2022 Winner, Like Being A K-Pop Fan & Avid Volunteer