Monopoly x Bobbi Brown
Earlier in July, mahjong lovers found a subtle way to express their love for the game through mahjong eyeshadows. Now, there are makeup products that feature the classic, all-time favourite game, Monopoly. Joining hands with Bobbi Brown, the boardgame brand is releasing a new makeup collection that features its mascot, Rich Uncle Pennybags.  
The collection
Monopoly is a game that most of us have played at least once in our life. Fans of this classic game are spoilt for choices when it comes to the Monopoly x Bobbi Brown makeup collection.

Source
From an eyeshadow palette to cleansing oil, you'll have everything you need to complete your look and remove your makeup at the end of the day. 
Eyeshadow palette
Those who've been the banker during a round of Monopoly would find the case of the eyeshadow palette familiar. Inspired by the cash notes of the game, the case has colours like light green, orange, yellow, and pink.
Opening it up, you will find 8 different eyeshadow shades. A couple of them are even printed with the motif of Rich Uncle Pennybags ‒ potentially giving you extra money luck. 
Not to mention, a few shades are matte whereas others have a shimmery finish that are suitable for a daily makeup look. Plus, the eyeshadow palette also comes with a mirror for you to touch up while on the "Go". 
Lipsticks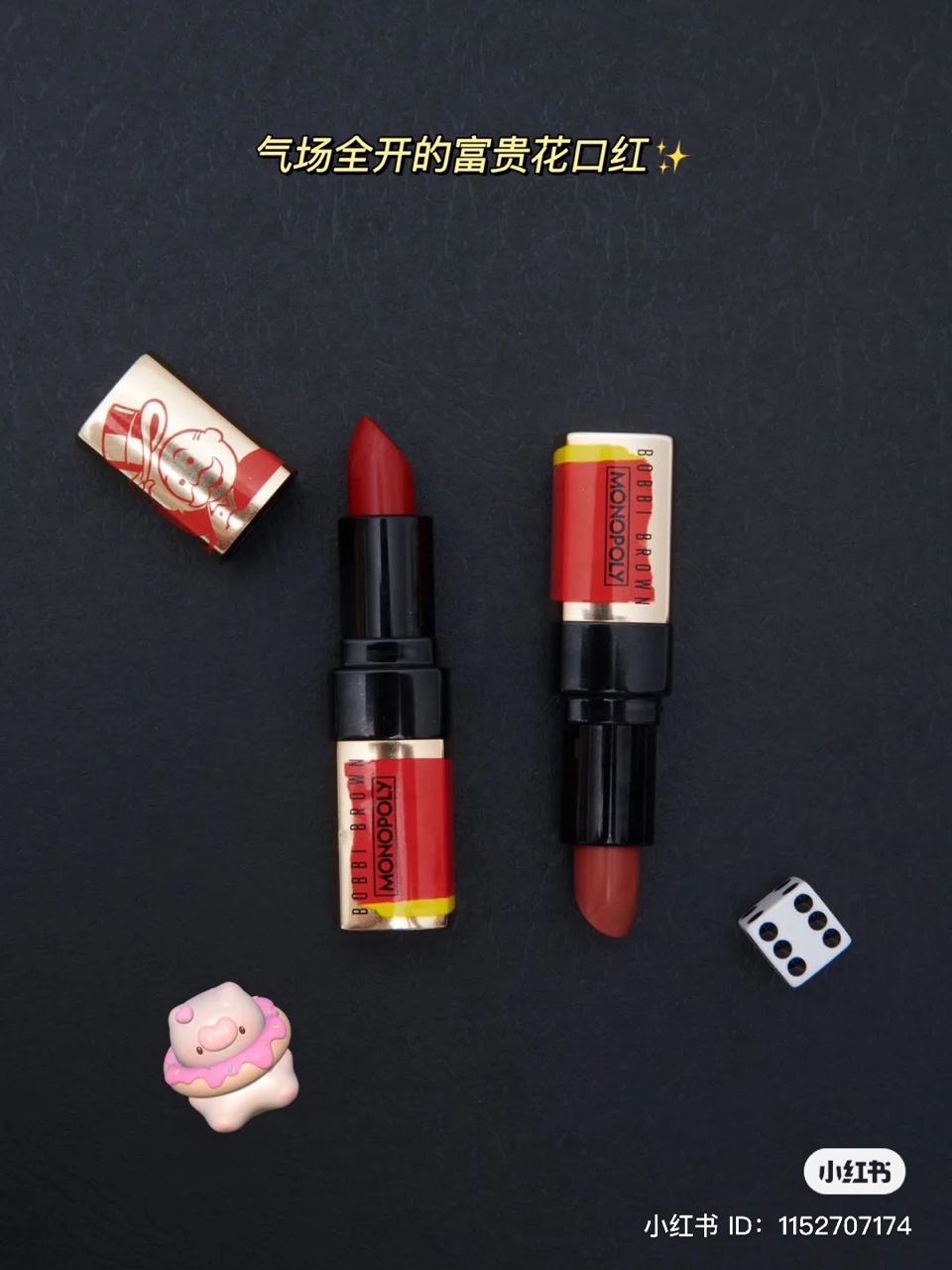 Source
Bobbi Brown is known for their semi-matte lipsticks and in this collection, they have thrown in two different shades ‒ both with red undertones. Rich Uncle Pennybags makes another appearance on the lipstick case. But this time, he is holding his hat as if giving you a warm greeting. 
Also read: 
These Lipstick Holders Are Shaped Like Animals With Large Mouths So You Can "Feed" Them With Makeup
Highlighter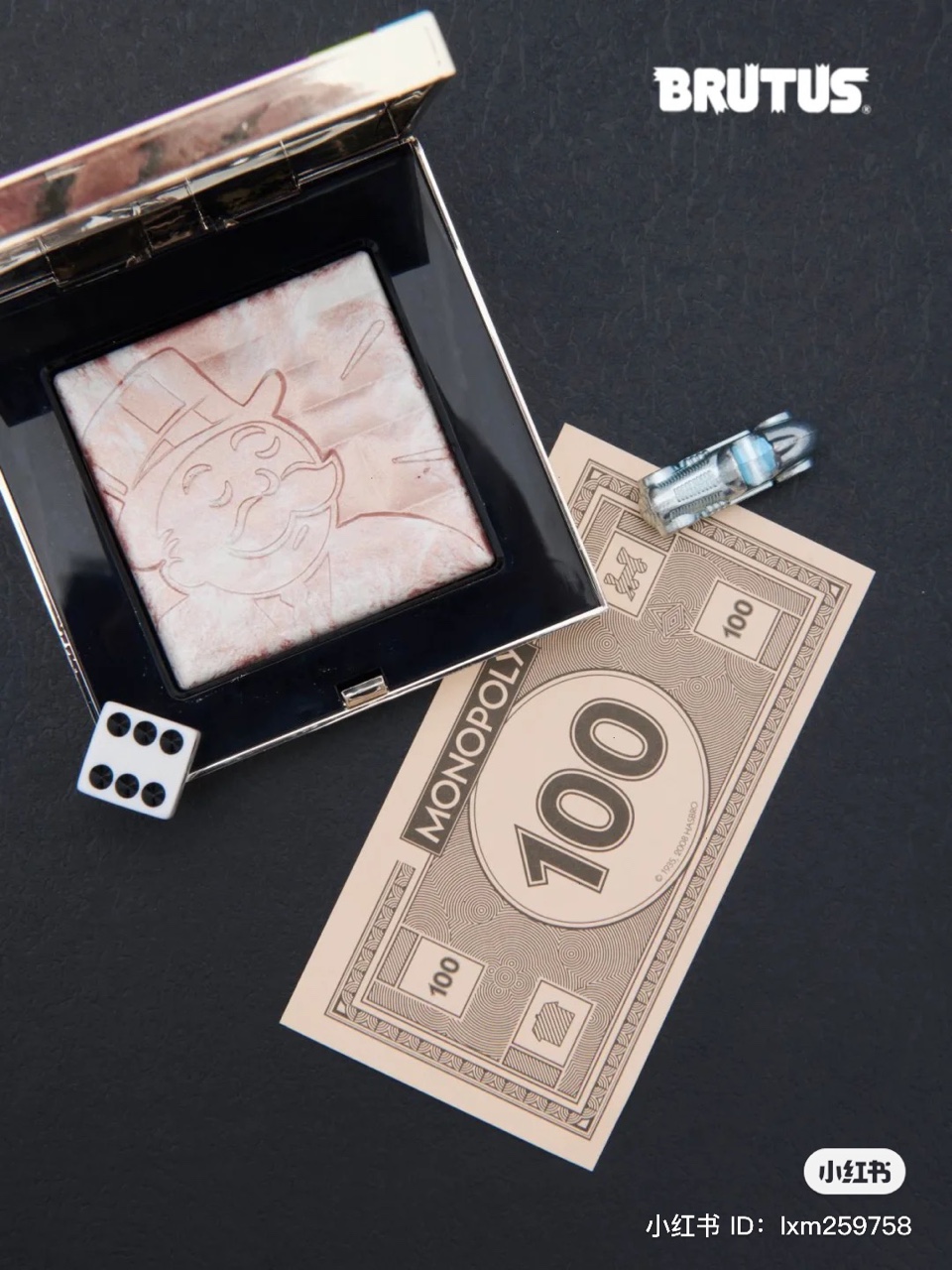 Source
If you're heading out for a girls' night, glam up even more by highlighting your face. It provides you with a luminous glow when you take photos in flash mode with your besties. 
The highlighter comes in various shades of peach and pink, packed in a square compact that can slip into your purse easily. 
Brushes & compact powder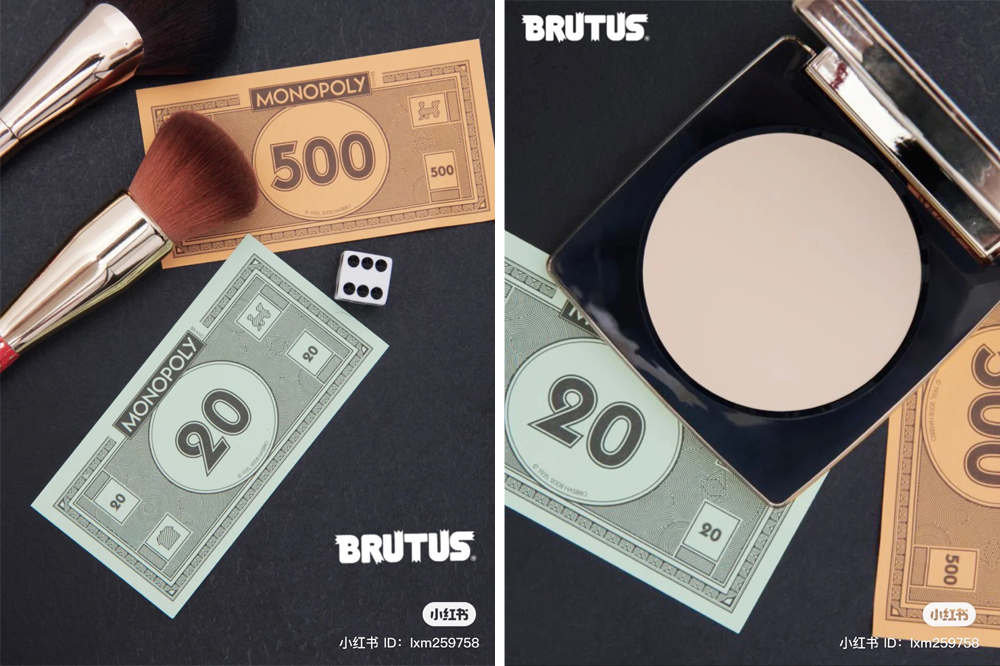 Source
Whether you're on Team Sponge or Team Brush, you can use either tool to set your makeup with compact powder. Since this collection comes with 2 brushes, why not make use of both of them? Simply load the compact powder onto the brush and blend it over your face to achieve that flawless finish. 
Cleansing oil & moisturiser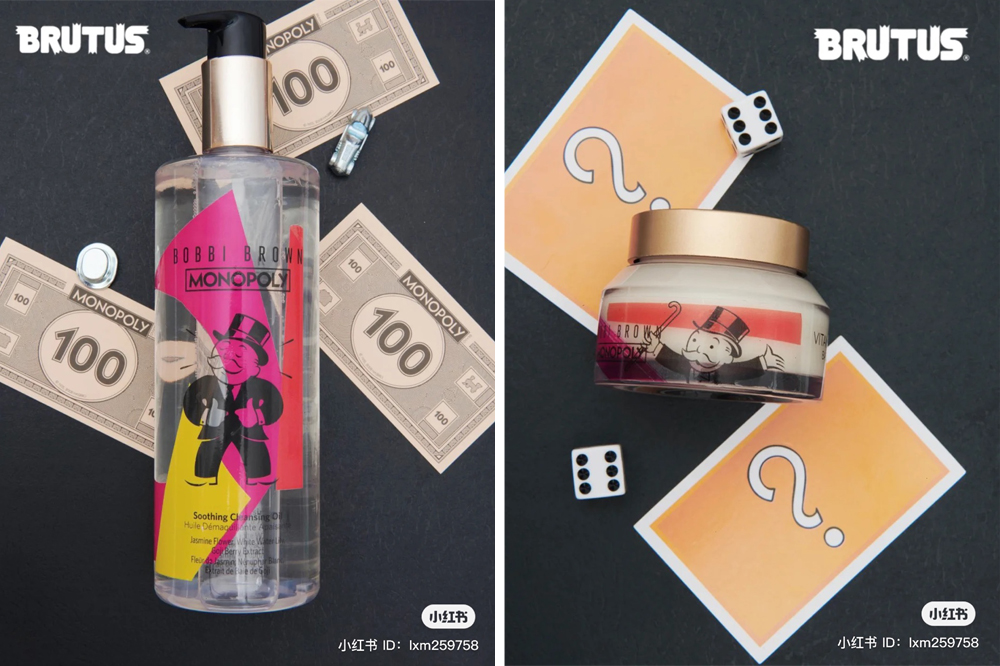 Source
At the end of the day, all we want is to remove our makeup with ease. In this collection, you'll also find a bottle of soothing cleansing oil. The packaging features Rich Uncle Pennybags looking pleased with himself and giving you two thumbs up. 
Before you knock out for the day, make sure to apply moisturiser to give your skin the extra hydrating boost. Here, Rich Uncle Pennybags has a "tadah" pose, as if proud of you for completing your skincare routine.   
Give This Monopoly x Bobbi Brown Makeup Collection A "Go"
It can prove difficult to win a round of Monopoly but you'll surely win your makeup game with this Monopoly x Bobbi Brown collection. Unfortunately, this special collection will only be released in October for those residing in China. However, you might be able to get them via freight forwarders once they are released. Hopefully, we will see the collection make its way to Singapore soon. 
If you're looking for more unique makeup, check out ColourPop's cherry crush collection. 
Also read: 
The My Chemical Romance Makeup Set Inspired By Danger Days Is Unisex & Eco-Friendly To Channel Punk Rock Chic