Nissin Cup Noodle Mop
From adorable cup noodle pouches to handphone cases, Nissin doesn't disappoint fans when it comes to their quirky and fun merch. As one of many Singaporeans' favourite midnight snacks, the brand has just unveiled a cup noodle mop featuring its iconic cup design and ingredients.
The design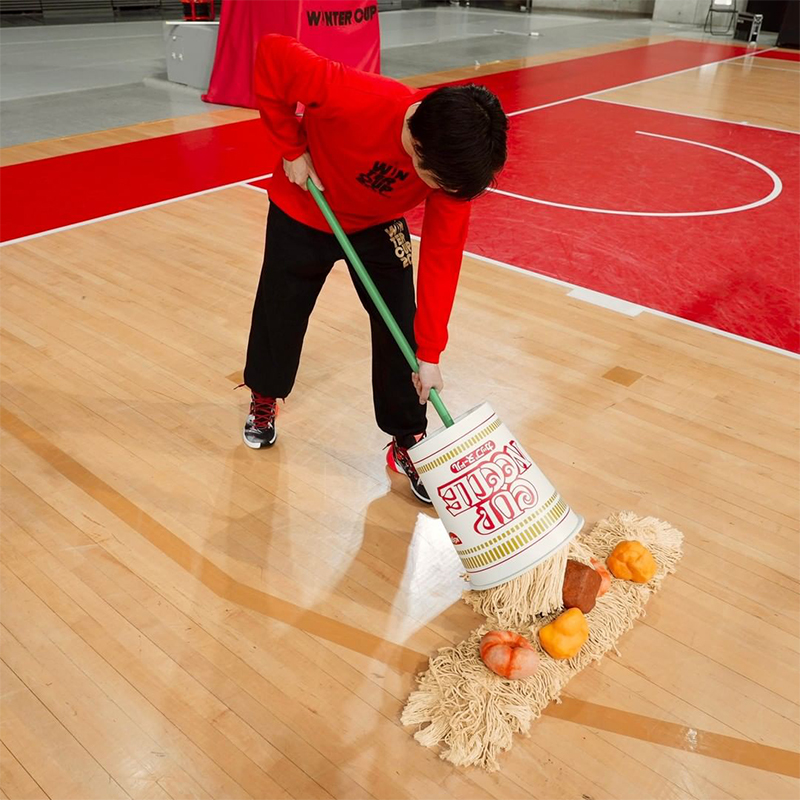 The unique mop was first introduced at the recent Japan Basketball Association tournament, where Nissin was one of the sponsors of the game. In the middle of a game break, staff could be seen wiping the indoor court with a mop that looks like a cup of noodles being toppled over. 
The mop is clearly meant for cleaning, yet remains enticingly delicious to look at. If your brain is feeling confused right now, rest assured that you're probably not the only one.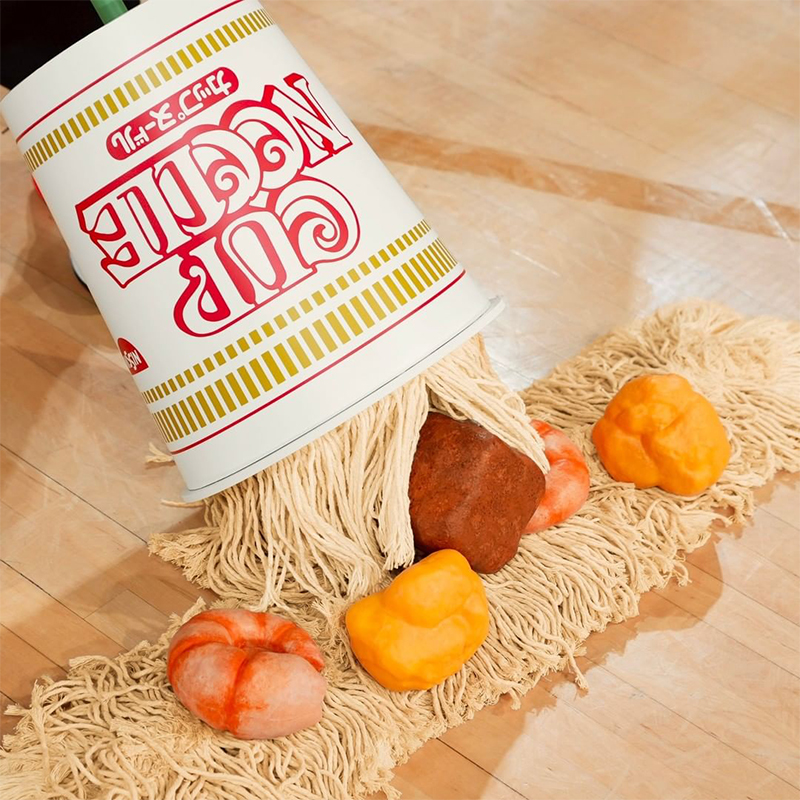 Instead of a standard mop head, a large cup noodle is attached to the bottom. Beneath it, the yarn comes in a pale yellow colour that resembles the strands of noodles flowing downwards. 
Below the mop head, it extends to another layer, aka the dust mat, to allow for more ground to be covered when cleaning the floor. Giant motifs of its classic dry ingredients such as shrimp, egg and meat are strategically "spilled" above the noodles.
Bath toys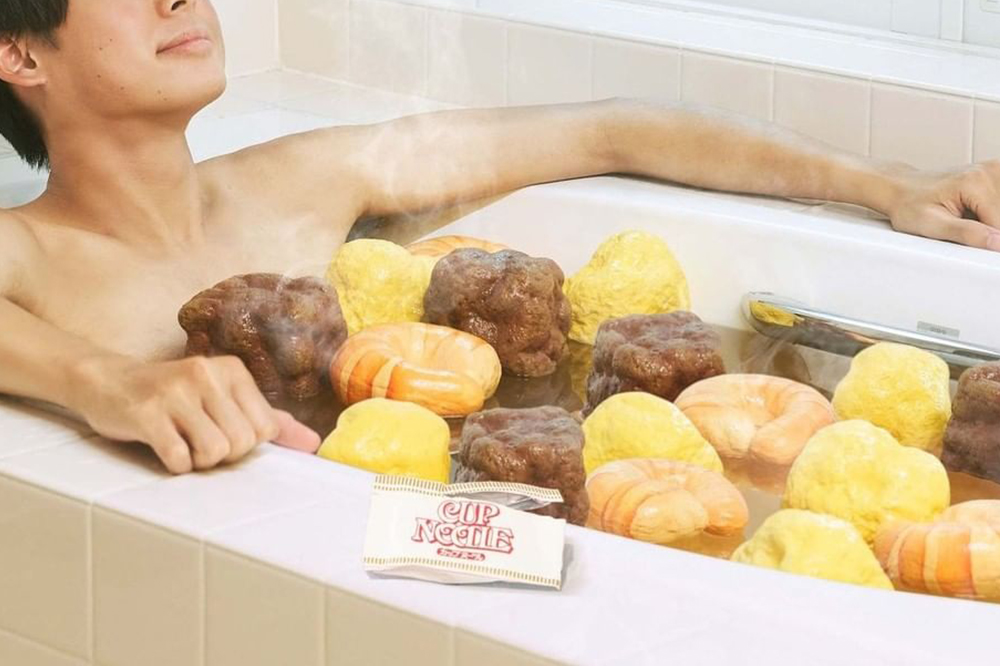 This isn't the first time Nissin has impressed us with the unique details of their merch. Just last year, the brand released shrimp, egg and meat bath toys that float in the bathtub. With this, fans can now relate to how their cup noodles feel while it's cooking in the hot water. 
Unfortunately, they're not edible, but they do make for an Insta-worthy picture that will surely make your friends giggle.
Impress Your Guests With Nissin's Fun & Quirky Cup Noodle Mop
As of now, the Nissin cup noodle mop is not yet available to purchase. Seeing as fans can't wait to get their hands on this comic invention, we're hoping that Nissin will put them up for grabs soon. Stay tuned to Nissin Japan's online website for any potential updates and more cup noodle-inspired items to zhng up your household. 
All images courtesy of Nissin Japan.
Also read:
Nissin's Cup Noodle Pouches Look So Realistic You Can Take Instant Meals To The Next Level