Pandora Halloween Collection
Spooky season is here, and chances are you're planning an outfit for the upcoming celebrations. If you want to add some bling to your costume, Pandora has launched their Halloween collection, complete with Disney character designs like The Nightmare Before Christmas and glow-in-the-dark charms. 
Charms collection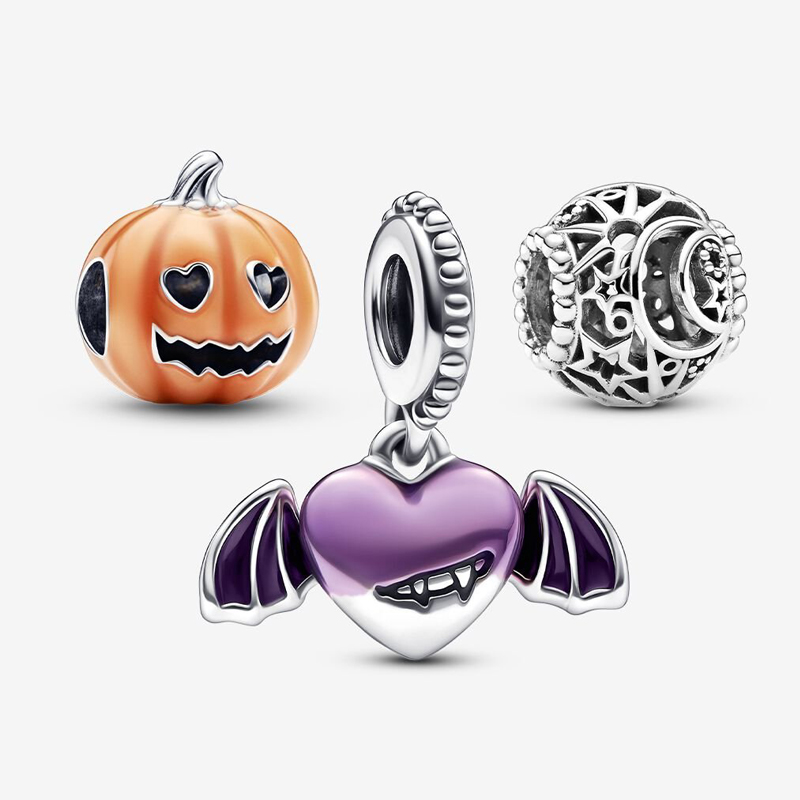 The Spooky Charm Set comprises a pumpkin with heart eyes, a sun, moon and stars charm, as well as a purple winged vampire heart. For an additional spook factor, the pumpkin charm glows and turns green in the dark, so you have company even when you're traipsing through a haunted house. 
Together, this set retails at $197. Individually, the purple heart retails at $89, the pumpkin charm at $69, and the sun, moon and stars charm at $39. 
For those that love all things Disney, this charm set includes a Mickey pumpkin charm, a Nightmare Before Christmas charm and double dangle charm.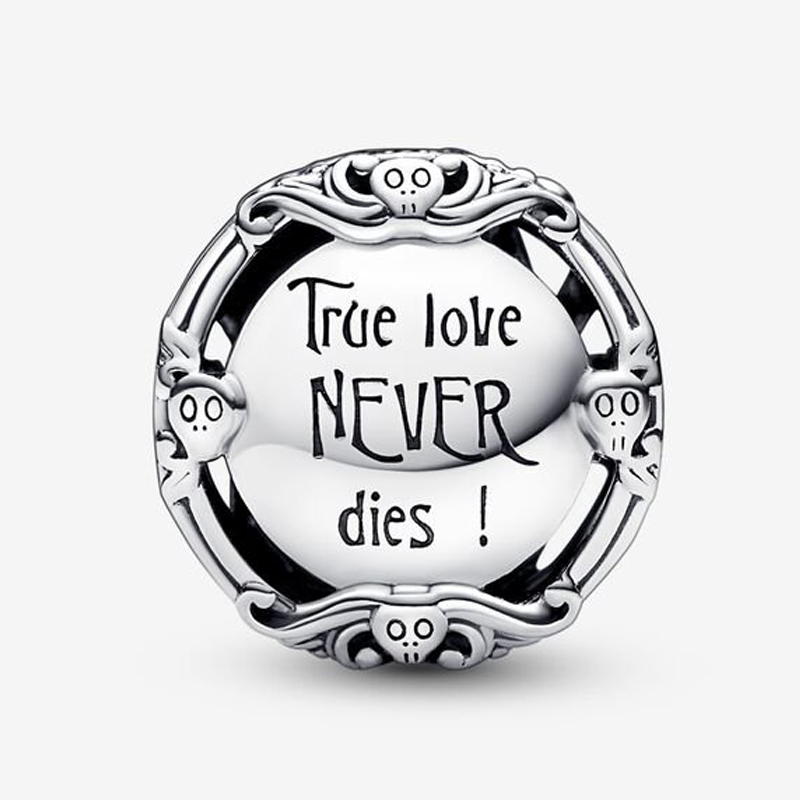 With Sally and Jack Skellington fronting the Nightmare Before Christmas charm, rule Halloween night when it glints off your wrist. The back of the charm reads "true love never dies", making this perfect to give to bae for that timely reminder.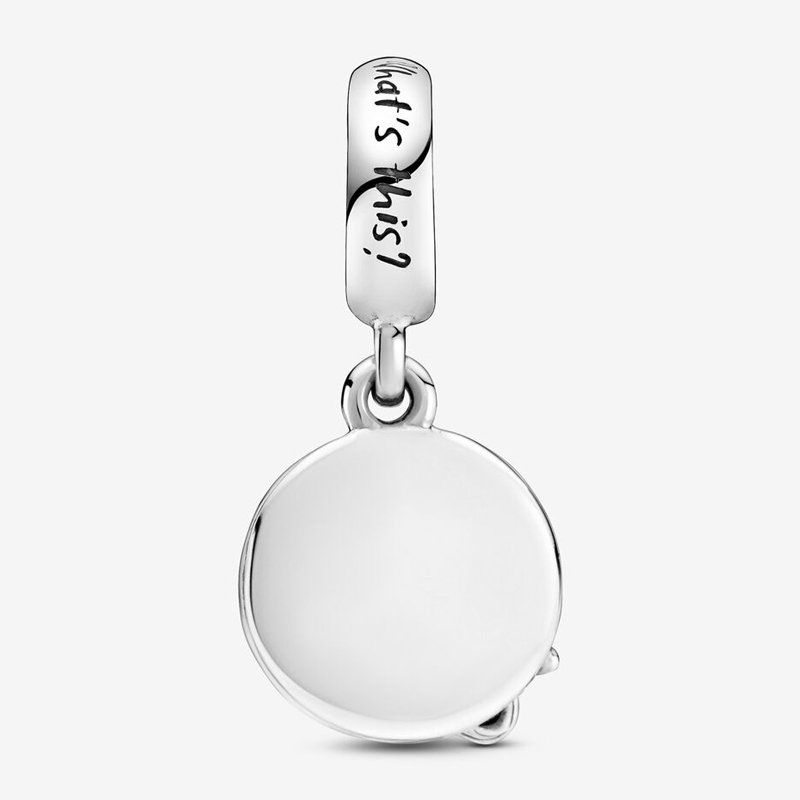 The double dangle charm has a "What's this?" engraving, and you can hang this on your bracelet for that air of intrigue.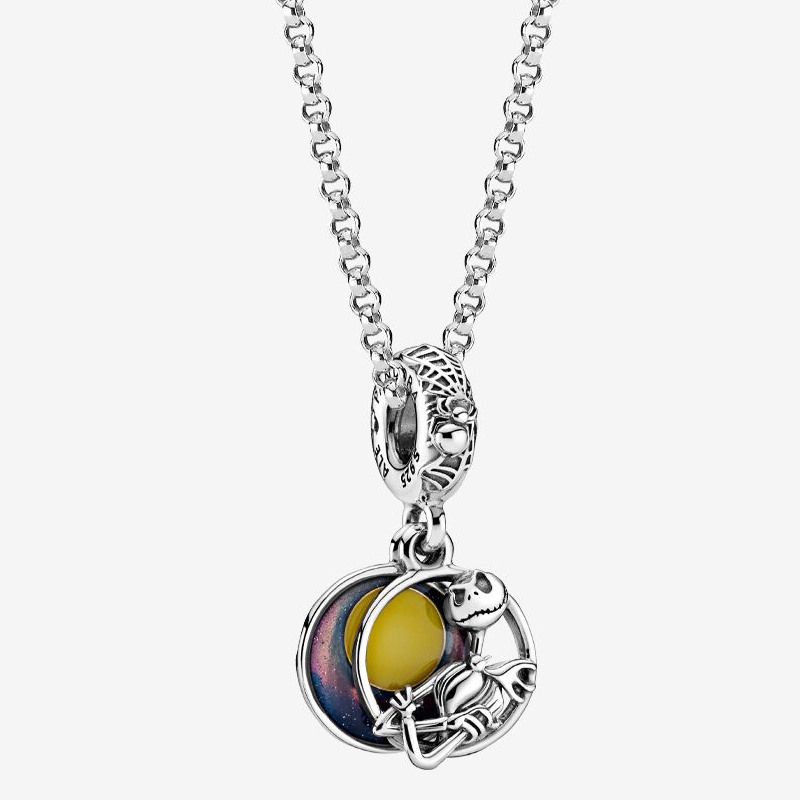 Additionally, if you prefer this charm on a necklace, it retails at $188, with the chain sold separately at $89 too.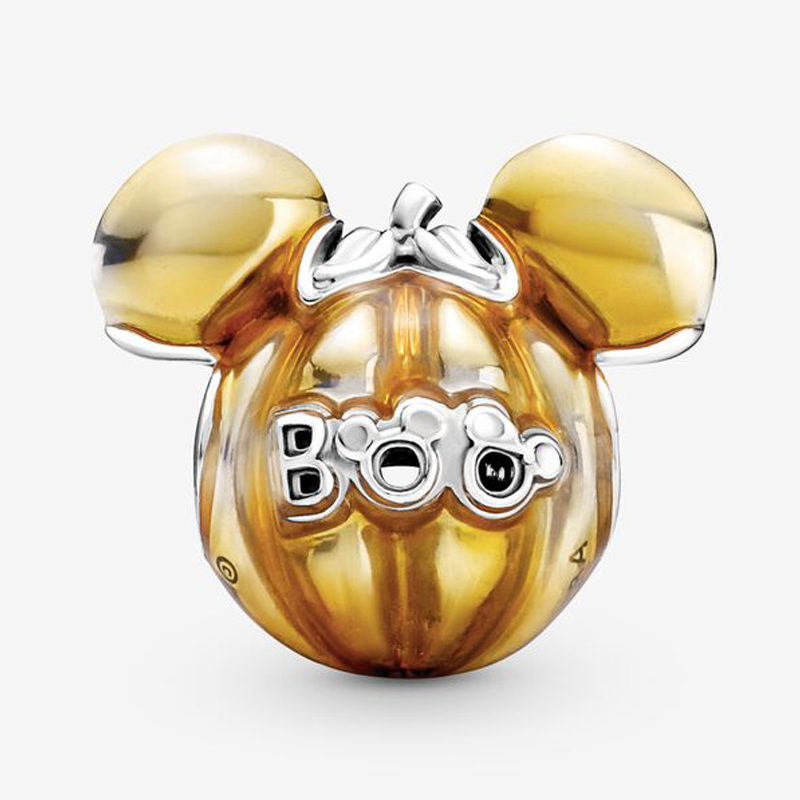 Mickey takes a metallic turn with his dedicated charm. The back reads "Boo", with the "o" decorated with the signature Mickey Mouse ears. 
The Disney Halloween charm set retails at $287. Individually, the Mickey charm retails at $89, the double dangle charm at $99, and the Night Before Christmas charm at $99. 
Bracelets 
If you're a fan of The Nightmare Before Christmas, consider getting this bracelet that has the double dangle charm and the Jack and Sally charm.
The bracelet retails at $297. If you're only looking for the braided bracelet, it retails at $99.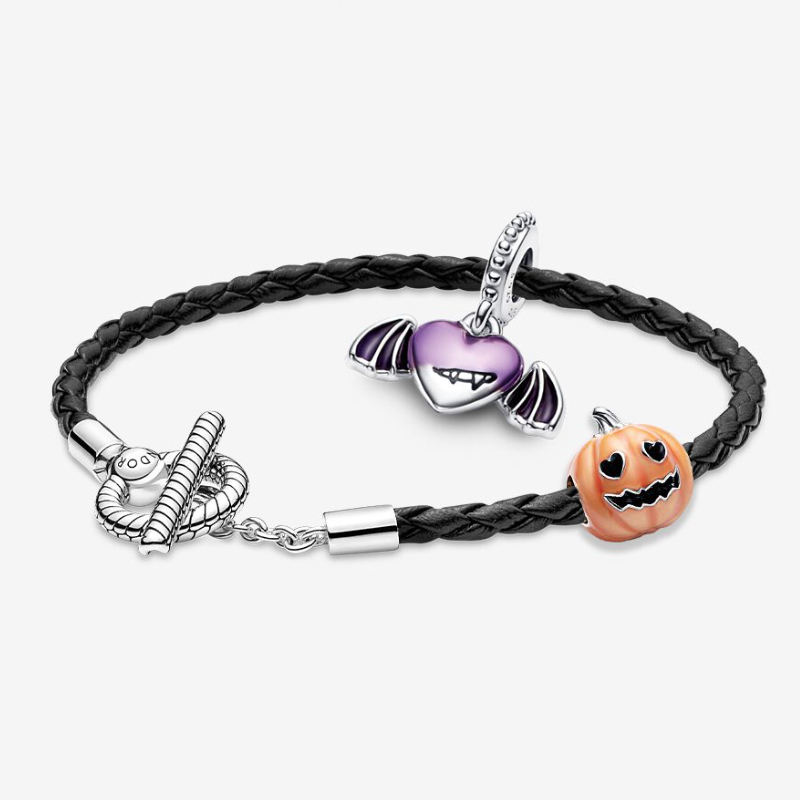 Alternatively, you can get the Pandora Moments braided leather bracelet alongside the pumpkin and the purple vampire heart charms, at $297. 
Rings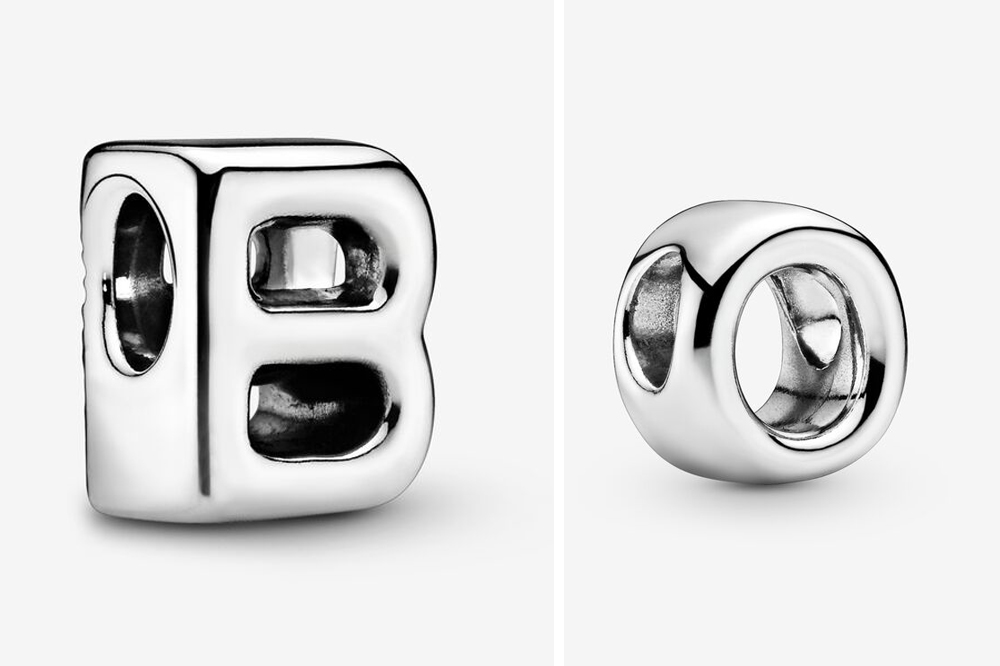 Finish off your look with these terrifyingly stylish "BOO" rings. Shaped in the letters "B" and "O", these rings will let you become the ultimate trick-or-treater. 
Each ring retails at $59. 
The Pandora Halloween Collection Will Let You Bling Up Your Halloween Costume This Season
Halloween is not just for the scary – it's for strutting the runway looks as well. The collection is now available for purchase on Pandora's website and in stores. You don't have to fear exorbitant shipping fees either – there's free shipping above orders of $80. 
Meanwhile, you can check out Coffee Bean's Halloween mug to get you into the mood for spooky season.
All images courtesy of Pandora. 
Also read:
Keith Haring x Pandora Has New Charms & Rings In Artsy Designs To Add Fun To Your Bling